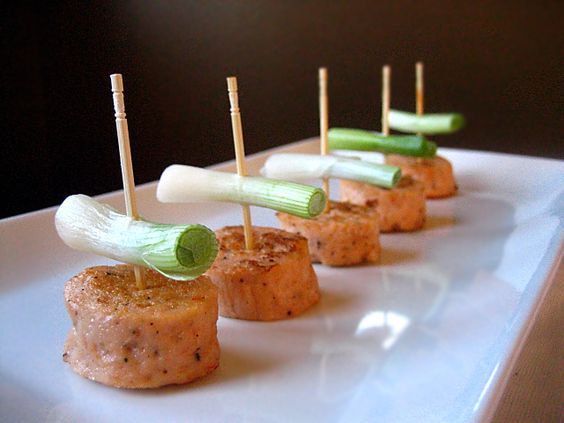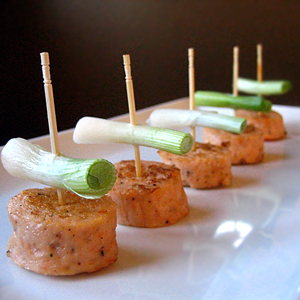 Vietnamese Cha Tom Recipe
Vietnamese Cha Tom (Shrimp Patties) – shrimp, garlic, sugar, egg whites, rice powder, pepper
Ingredients:
1 pound raw shrimp in shell (smaller shrimp preferred)
4 cloves garlic
1 teaspoon rock sugar (pounded to a powder) or 1 teaspoon granulated sugar
2 egg whites, beaten until frothy
1 tablespoon of rice powder
1/2 teaspoon of freshly ground black pepper
2 tablespoons lard or cooking oil
Method:
1. Shell and devein the shrimp and rinse.
2. Dry the shrimp thoroughly with paper towels, blotting many times until dry.
3. Put the garlic, shrimp, rock sugar powder, rice powder, ground black pepper, lard into a food processor and blend well. Transfer the shrimp paste into a bowl.
4. Beat the egg white with an electronic hand beater until frothy.
5. Combine the shrimp paste with beaten egg white and blend well with hand.
6. Divide the shrimp paste into 3 equal portions.
7. On a flat surface, roll out 24 inches of clear plastic wrap and fold it into half.
8. Put one portion of the shrimp paste at one end of the plastic wrap and roll them into a sausage as pictured above. Tie both ends with string.
9. Bring a pot of water to boil and then boil the three shrimp sausage rolls for 5 minutes. Dish up and let cool.
10. Remove the plastic wrap and cut the shrimp sausage into small pieces as pictured above.
11. Pan-seared both sides of the shrimp patties until they turn light brown.
12. Serve with toothpick and garnish with chopped scallion.
I am finally back after spending 3 weeks in Asia. As I walked into my house, I couldn't help but noticing my lonely kitchen. She was a little dusty and sad. All my pots, pans, utensils, and kitchen appliances were buried deep inside my cabinets. My kitchen needs a little action and activities; she needs me.
I resolved to give my kitchen a proper "re-opening" ceremony with my cooking and she welcomed me with open arms. I wanted to make something special–something that needs extra time, patience, and dedication. I thought about a very good Vietnamese appetizer that I had right before I left and the end results are these beautiful and toothsome Vietnamese Cha Tom or Hue (a city in Vietnam) shrimp patties…
It's sad to leave Malaysia yet again, but this marks the beginning of another mouthwatering and divine season of Rasa Malaysia fine food programming. So, remember to tune in (aka visit), send in text (aka comment), and maintain my ratings (aka traffic). ;)
Enjoy the first episode of the new season.