Recipe: Vietnamese Cha Tom/Hue Shrimp Patties
Ingredients:
1 pound raw shrimp in shell (smaller shrimp preferred)
4 cloves garlic
1 teaspoon rock sugar (pounded to a powder) or 1 teaspoon granulated sugar
2 egg whites, beaten until frothy
1 tablespoon of rice powder
1/2 teaspoon of freshly ground black pepper
2 tablespoons lard or cooking oil
Method:
Shell and devein the shrimp and rinse.
Dry the shrimp thoroughly with paper towels, blotting many times until dry.
Put the garlic, shrimp, rock sugar powder, rice powder, ground black pepper, lard into a food processor and blend well. Transfer the shrimp paste into a bowl.
Beat the egg white with an electronic hand beater until frothy.
Combine the shrimp paste with beaten egg white and blend well with hand.
Divide the shrimp paste into 3 equal portions.
On a flat surface, roll out 24 inches of clear plastic wrap and fold it into half.
Put one portion of the shrimp paste at one end of the plastic wrap and roll them into a sausage as pictured above. Tie both ends with string.
Bring a pot of water to boil and then boil the three shrimp sausage rolls for 5 minutes. Dish up and let cool.
Remove the plastic wrap and cut the shrimp sausage into small pieces as pictured above.
Pan-seared both sides of the shrimp patties until they turn light brown.
Serve with toothpick and garnish with chopped scallion.
COOK'S NOTES:
I learned step 8 above from Iron Chef America!
This recipe makes a killer appetizer or hors d'oeuvres.
Most-Pinned Recipes
Ginger Garlic Baked Chicken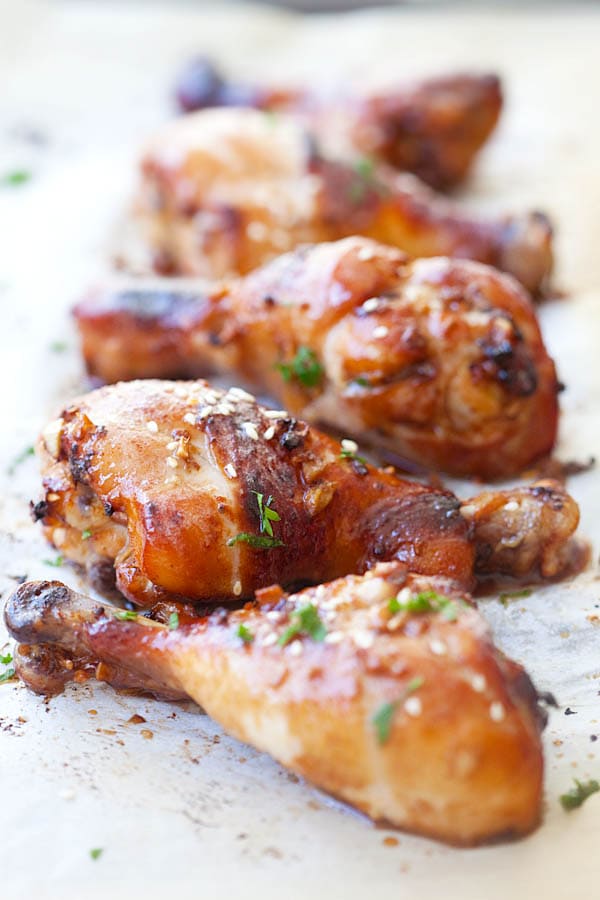 Crab Rangoon (Cream Cheese Wontons)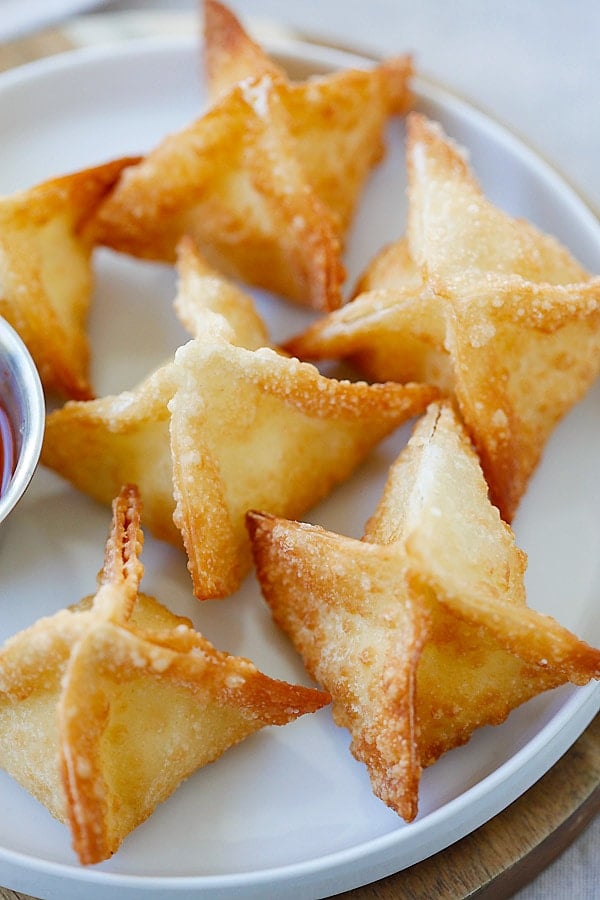 Chicken Wontons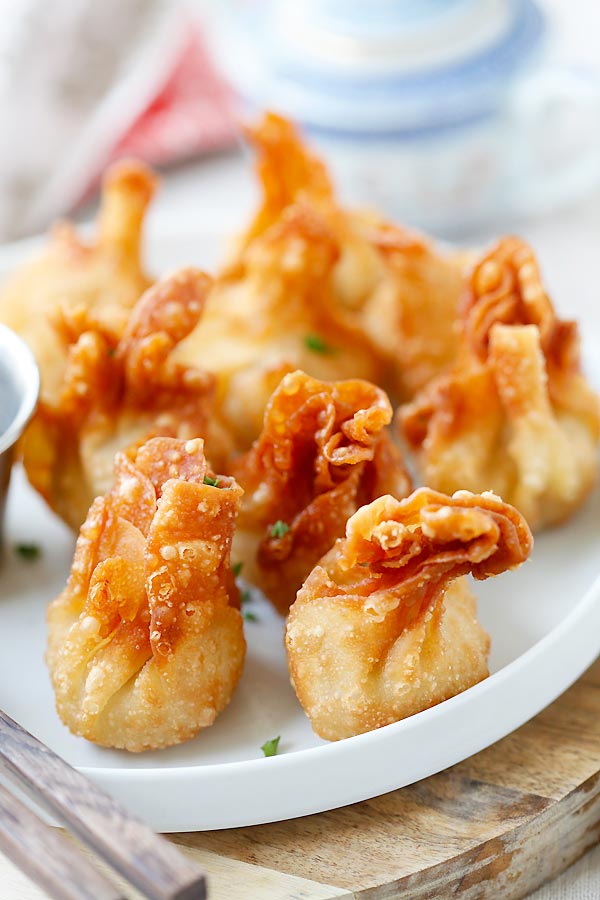 Onion Scallion Beef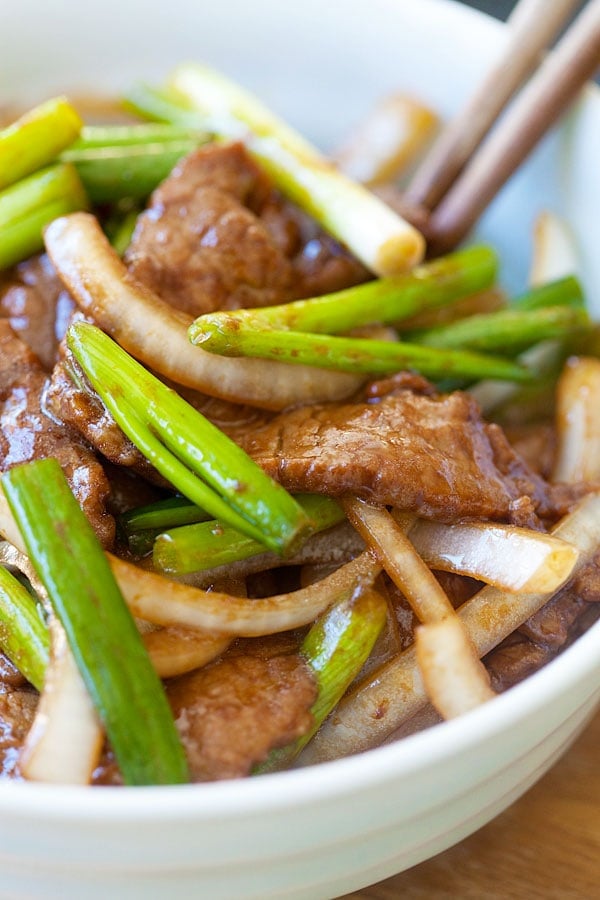 Thai Chicken Sate with Peanut Sauce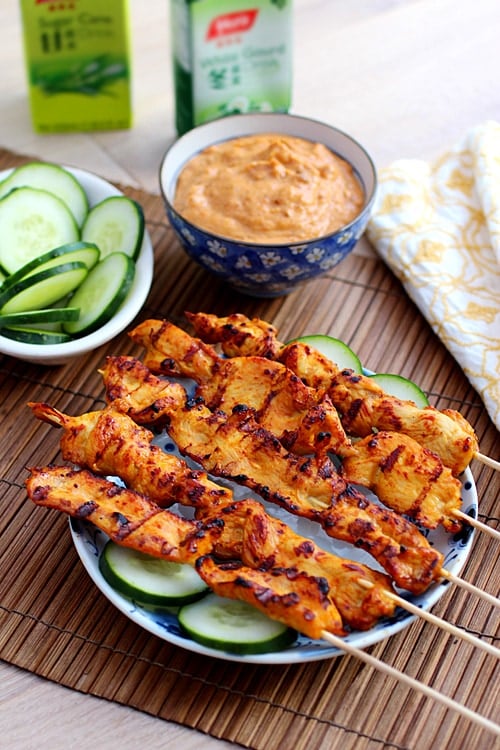 Thai Peanut Sauce