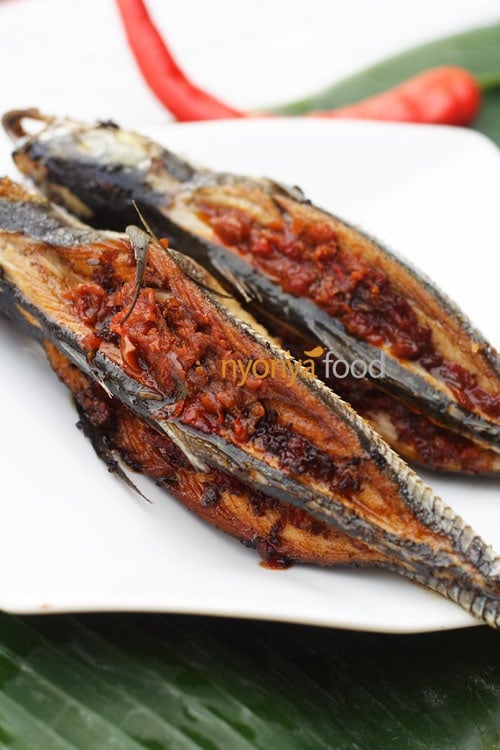 Rempah Fish (Fried Fish Stuffed with Sambal)
Ingredients
2 hardtail mackerel (ikan cincaru)
Spice Paste:
3 fresh red chilies
5 dried chilies
10-12 shallots
2 cloves garlic
1 tbsp belacan
1 tsp salt
1 tsp sugar
1/2 tablespoon tamarind pulp, soak in 1/4 cup water, extract juice and discard pulps
1/4 cup oil
Method:
1. Clean and rinse fish with water. Using a sharp knife, cut a deep slit from the back of the fish along the bone. Repeat the same on the other side of the fish.
2. Blend the spice paste with a mini food processor or use mortar and pestle to pound the flavoring paste.
3. Heat up wok with 3 tbsp oil, add in spice paste and stir-fry with low heat until aromatic. Add tamarind juice and continue to stir-fry until the spice paste is smooth and somewhat moist, but not overly runny. Season to taste with salt and sugar. Dish out and let cool.
3. Stuff the spice paste into the fish on both sides of the slit and also inside the fish stomach.
4. Heat up 1/4 cup oil in a wok, deep fry the fish until cooked. Serve immediately.
Most-Pinned Recipes
Ginger Garlic Baked Chicken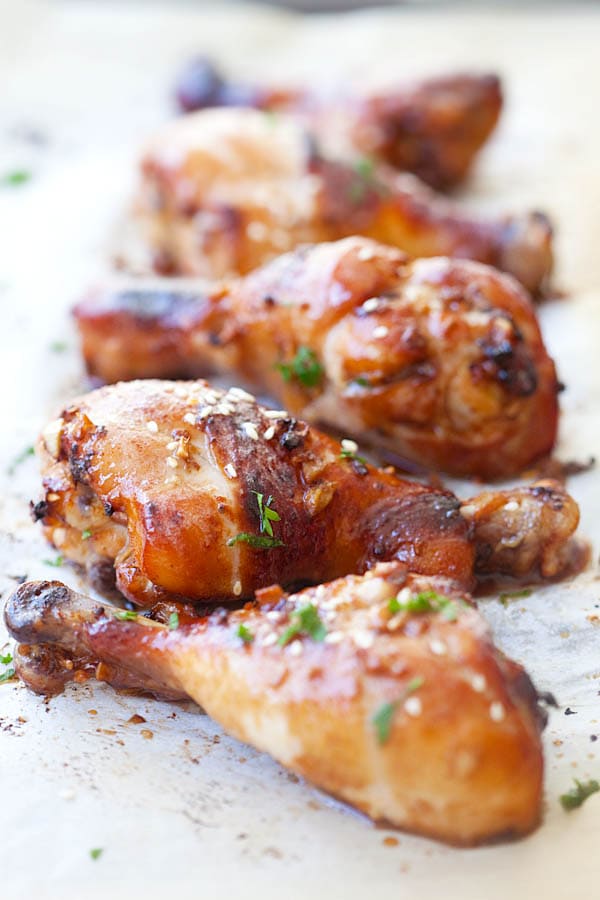 Crab Rangoon (Cream Cheese Wontons)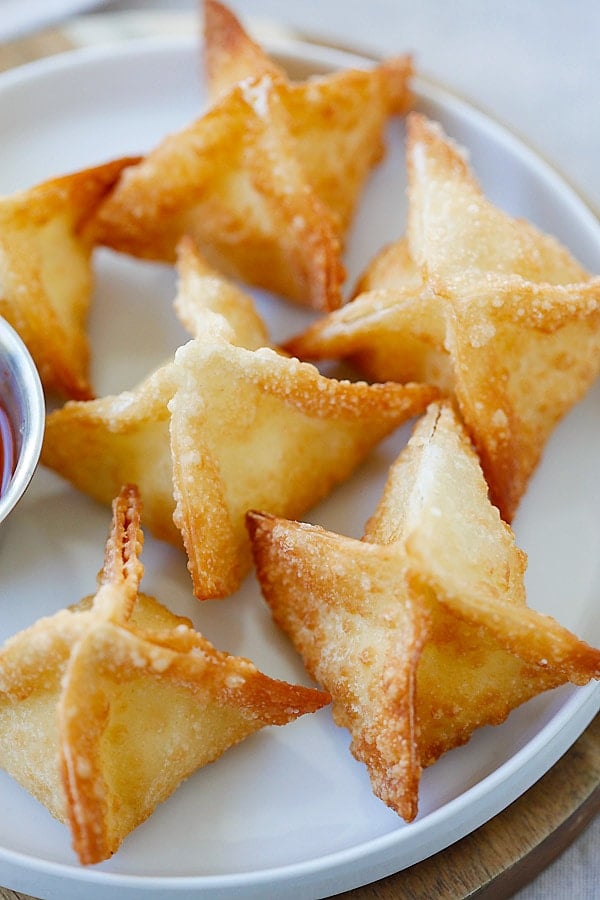 Chicken Wontons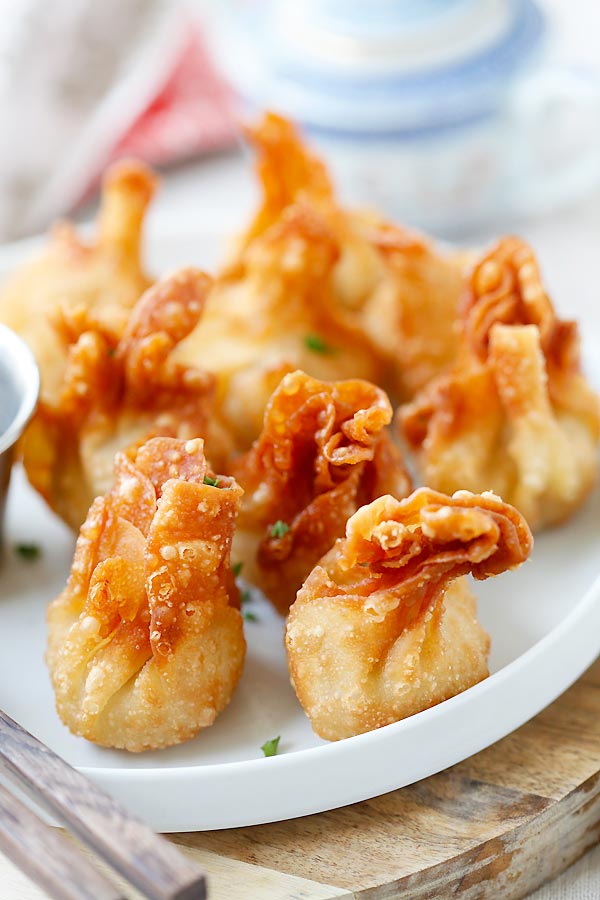 Onion Scallion Beef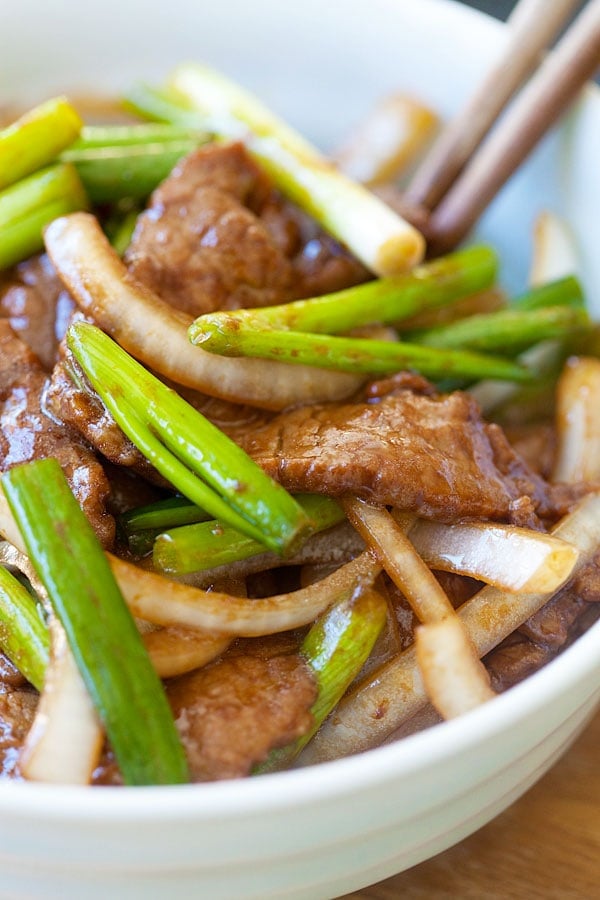 Thai Chicken Sate with Peanut Sauce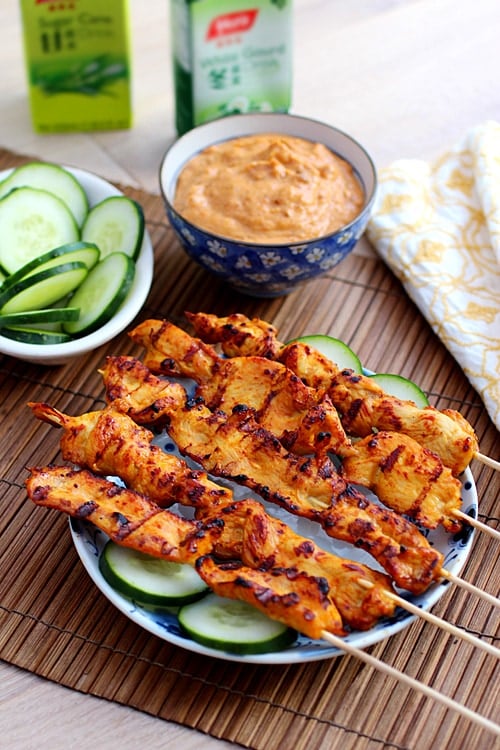 Thai Peanut Sauce