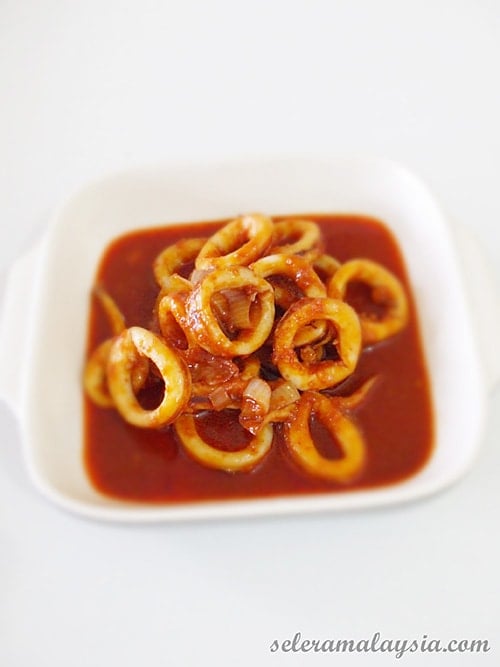 A few weeks ago, I discovered a Malay food blog, Selera Malaysia. I love Malay food as much as I love my Penang hawker food (street food), Chinese, and Nyonya food. One of  the signature Malay recipes is sambal tumis or sauteed sambal, which is the building block for many mouthwatering and appetizing Malay and Nyonya dishes. Please welcome Selera Malaysia to Rasa Malaysia as he shares his sambal tumis sotong (squid sambal) recipe with us.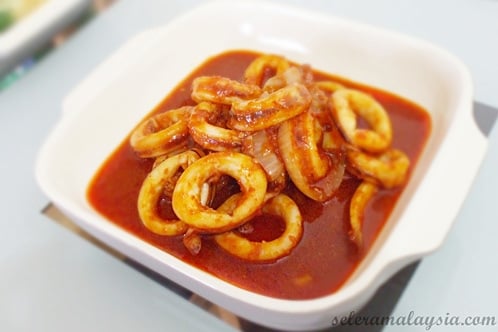 Being a food blogger and talking about Malaysian foods, I am glad when Rasa Malaysia offers me to write a post here. It's a Sambal Tumis Sotong or squid sambal first suggested by her when she approach me to write on Rasa Malaysia as a guest writer.
For those who are familiar with Malaysian cuisine, there will be no further introduction needed on sambal but for those who aren't, sambal is a chili based sauce, prepared mainly from mixed paste of dried chillies, shallots and garlic. It easy to cook but need a lot of practice to make a good sambal. The secret tips of making a delicious sambal is to sauté the chili paste until the paste separated from oil or in Malay until 'pecah minyak'. People always been advised to sauté until fragrant, however this is just to general…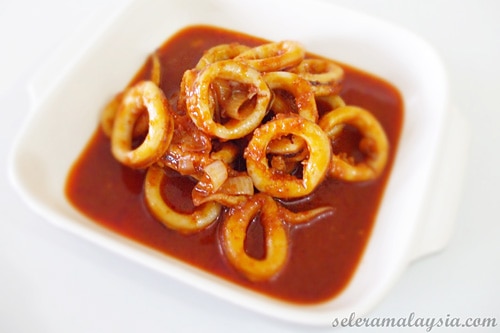 Sambal tumis sotong is simply delicious dish and easy to prepare. It can be served with boiled rice together with selections of Chinese Greens such as bok choy, kailan/gailan and others.