Santa Cupcake
How to Make Santa Fondant Cupcakes – learn the easy step-by-step for this festive and cute cupcakes | rasamalaysia.com
Ingredients:
250g (9 oz) salted butter, softened
200g (7 oz) castor sugar
4 eggs
2 teaspoons vanilla essence
300g (10 oz) self-raising flour
1/2 cup milk
Method:
Preheat oven to 160°C/320°F. Line 18 cups on the tray.
Beat butter and sugar until light and fluffy. Add eggs, one at a time and beat until just combined. Add flour and milk in 4 batches until just mixed well. Add 2 teaspoons vanilla essence. Bake for 20 minutes until golden. Transfer to wire rack to cool.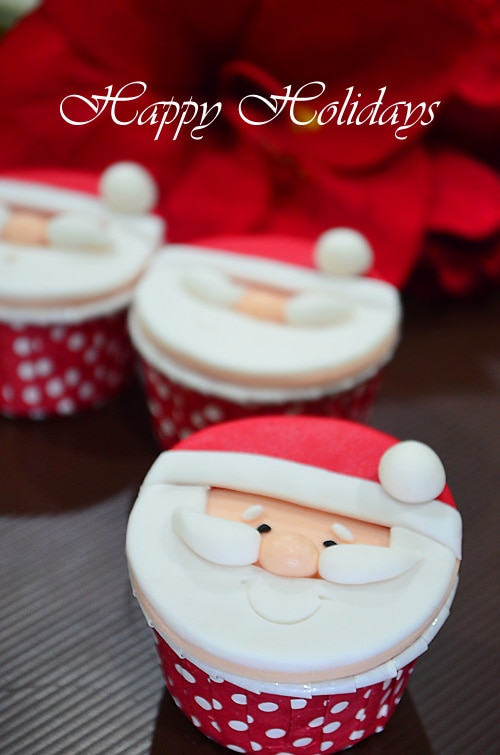 Recently, through my friend's introduction, I am connected with a talented fondant cake maker Teeny Tiny 小小の who specializes in fondant cakes and custom-order cakes. As I was browsing through her creations on Facebook, I thought of Santa Cupcakes idea which will be great for the coming holidays.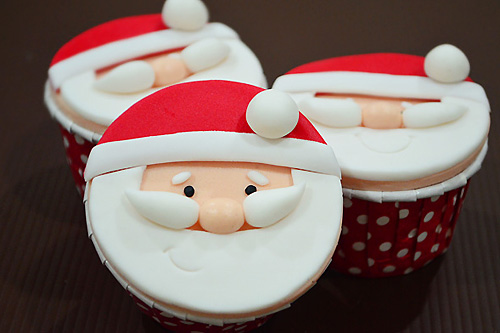 As you know, I am not great when it comes to baking, let alone fondant cake that takes a lot of skills, patience, and artistic talent, which I am unfortunately lack off. So I reached out to Teeny Tiny 小小の if she would be interested in doing a guest post and she said yes. I was so excited because I know she would do a great job.
Fondant cakes have been very popular because it's so much fun and fondant comes in different colors so creative bakers turn simple cakes into a work of art. Plus, everyone looks unique creations now instead of cookie-cutter cakes, and fondant cakes fit the bill.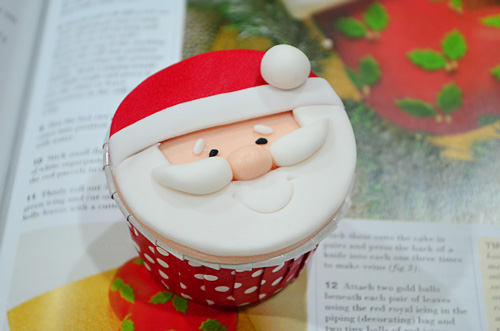 This Santa cupcakes are basically vanilla cupcakes, ornamented with colored fondant shaped in Santa Clause. This 2D Santa seems to be easy to create as long as you follow the step-by-step instructions with photos. As soon as I showed my 3-year old son these Santa cupcakes, he immediately told me that he wants to eat it. Making cookies or cupcakes together with your child is a wonderful and fun exercise for the family, and perhaps you can add this to your baking list this holiday season. I am sure that the children will be pleased, but the grown-ups would be equally delighted with this creation.
Have fun playing with fondant and create your own Santa cupcakes! If you like in the KL area and wishes to have custom-made cakes ordered, please contact Teeny Tiny 小小の.
Rate This
Recipe Name
Preparation Time
Cook Time
Total Time
Average Rating

Based on 3 Review(s)