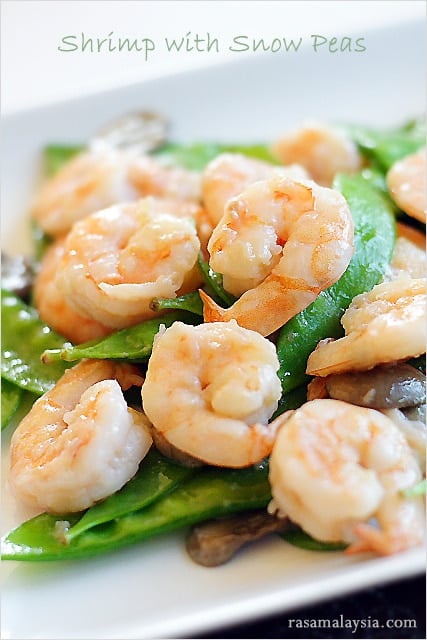 Recipe: Shrimp with Snow Peas
Ingredients:
1/2 pound shrimp
3 oz snow peas
Some canned straw/button mushrooms (optional)
2 teaspoons cooking oil
5 slices peeled ginger
Sauce:
1/4 teaspoon salt
1/8 teaspoon sesame oil
4 tablespoons water
1/2 teaspoon corn starch
1 tablespoon Chinese cooking wine (shaoxing or rice wine)
2 dashes white pepper powder
Method:
Prepare the shrimp using the 7-step techniques above. Mix the sauce ingredients and set aside
Heat up a wok to high heat and add the cooking oil. Add the sliced ginger into the wok and stir-fry until aromatic and then follow by the shrimp. Toss the wok a few times or quickly stir-fry the shrimp a few times before adding the snow peas.
Add the sauce into the wok and quick stir to coat the sauce well with the shrimps and snow peas.
As soon as the shrimps are cooked, dish out and serve immediately.
Most-Pinned Recipes
Ginger Garlic Baked Chicken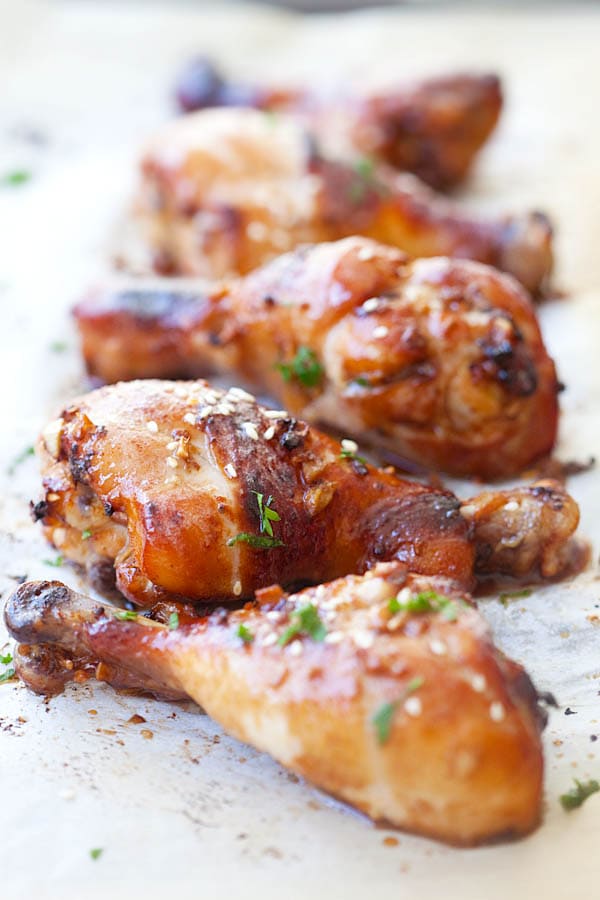 Crab Rangoon (Cream Cheese Wontons)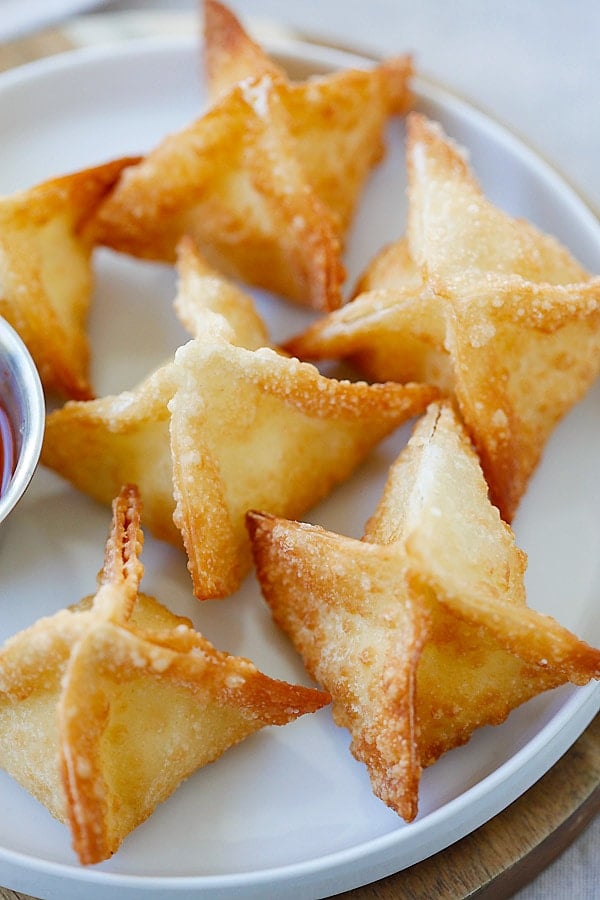 Chicken Wontons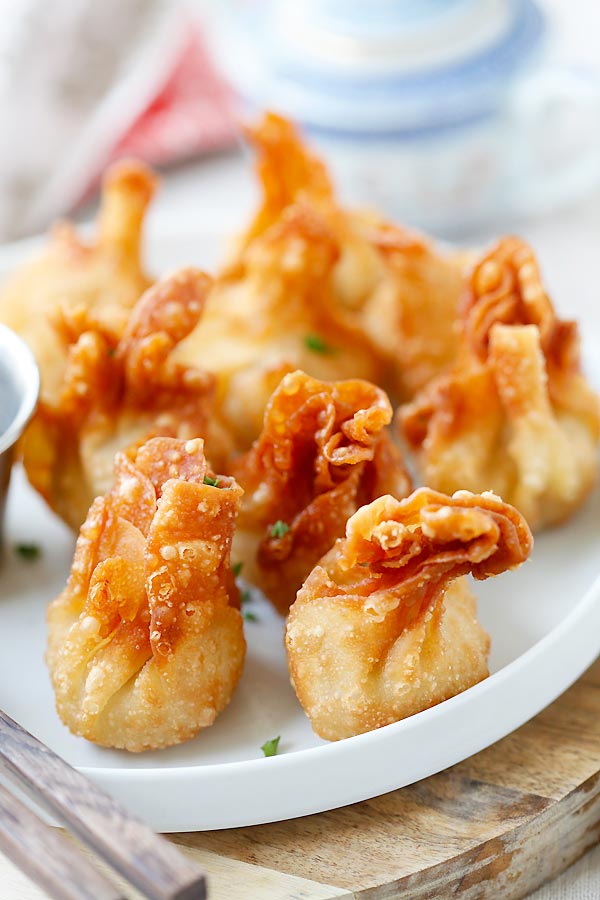 Onion Scallion Beef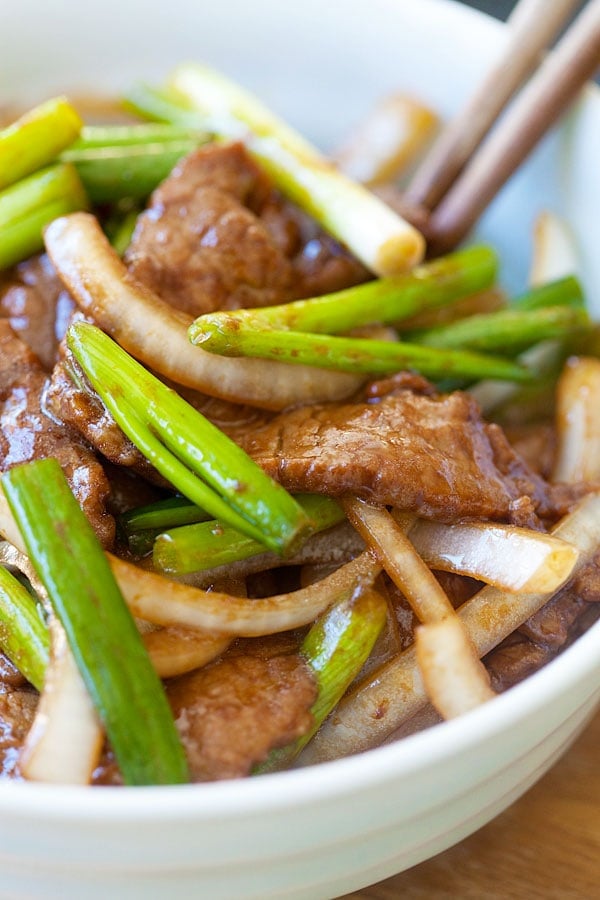 Thai Chicken Sate with Peanut Sauce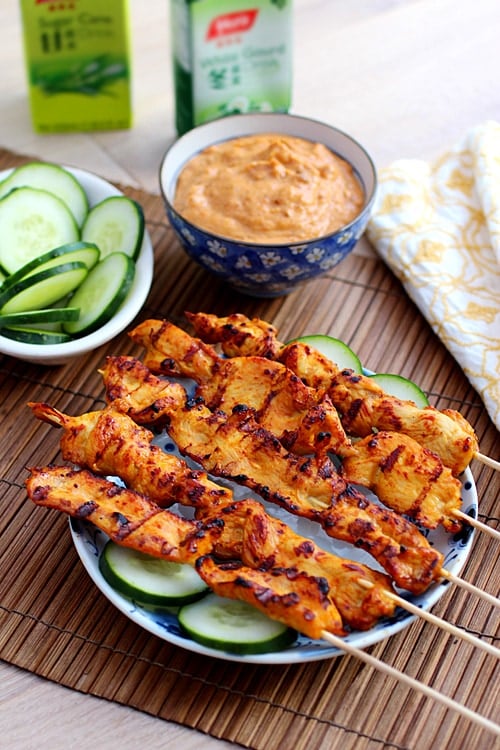 Thai Peanut Sauce