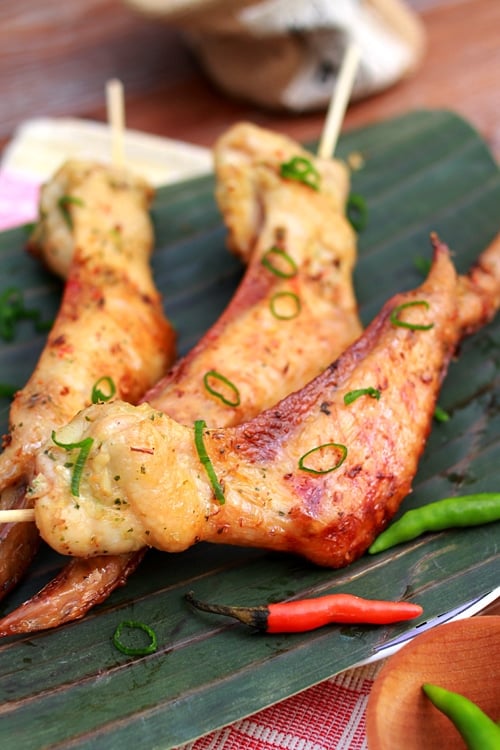 Southeast Asian Chicken Wings Recipe
Adapted from Fine Cooking
Make 12-14 Chicken Wings | Prep Time: 20 minutes | Cook Time: 20-28 minutes
Ingredients:
3 pounds whole chicken wings (12-14)
The Marinade:
1/2 cup (125ml) coconut milk
2 stalks fresh lemongrass, white part only, coarsely chopped
2 cloves garlic, coarsely chopped
2 scallions, white part only, coarsely chopped
2 Thai chilies with seeds, coarsely chopped
1/4 cup cilantro, coarsely chopped
1 tablespoon minced ginger
1 tablespoon fresh lime juice
3 tablespoons fish sauce
1 tablespoon sugar
12-14 long bamboo skewers, soaked in water for at least 30 minutes
Oiled paper towel or cloth
1/2 cup Thai sweet chili sauce (Mae Ploy)
Banana leaf (optional)
2 scallions, green part only, thinly sliced for garnishing
Method:
Use paper towels to pat the chicken wings dry. Transfer the chicken wings into a 1-gallon storage/freezer bag.
In a blender or food processor, puree the Marinade until smooth.
Pour the Marinade over the chicken wings in the storage bag. Close the bag tightly and coat the chicken wings evenly with the marinade. Chill for at least 2-4 hours or overnight.
Remove any excess marinade on the chicken wings. Thread each chicken wing on a bamboo skewer, from the drumette to the wingtip to stretch out the wing.
Prepare the gas/charcoal grill for grilling. Wipe the grate with an oiled paper towel or cloth.
Grill the chicken wings with skin side down until golden brown, about 8-12 minutes, depending on the heat. Turn over and grill the other side, another 8-12 minutes or until desired tenderness.
Brush both sides of the chicken wings with the Thai sweet chili sauce and grill until the glaze sizzles, 1-2 minutes each side. Transfer the chicken wings to a plate lined with banana leaf, garnish with scallion greens, and serve.
Cook's Note:
You can also use an instant-read thermometer to check the chicken wing. Insert it into the thickest part of the wing and if it reads 165°F, it should be cooked.
Most-Pinned Recipes
Ginger Garlic Baked Chicken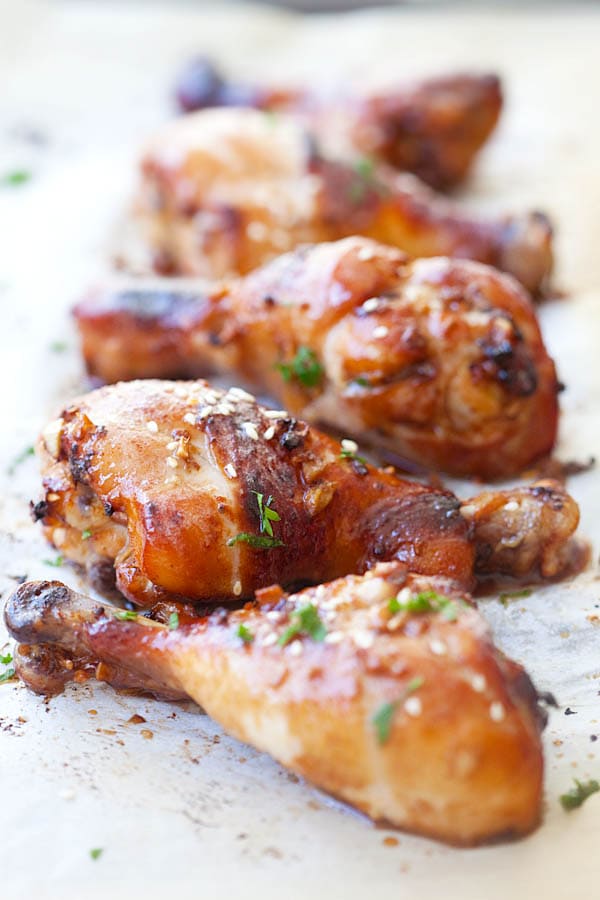 Crab Rangoon (Cream Cheese Wontons)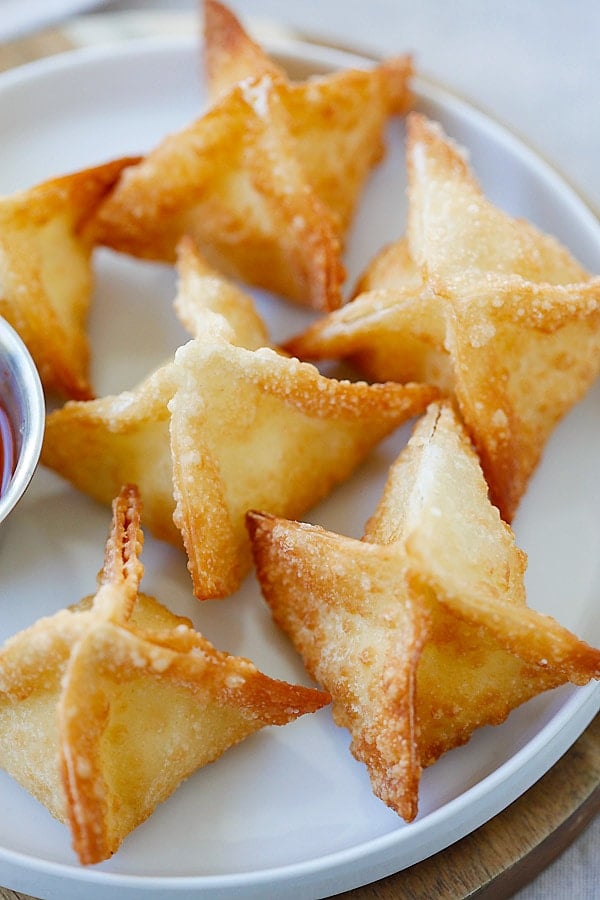 Chicken Wontons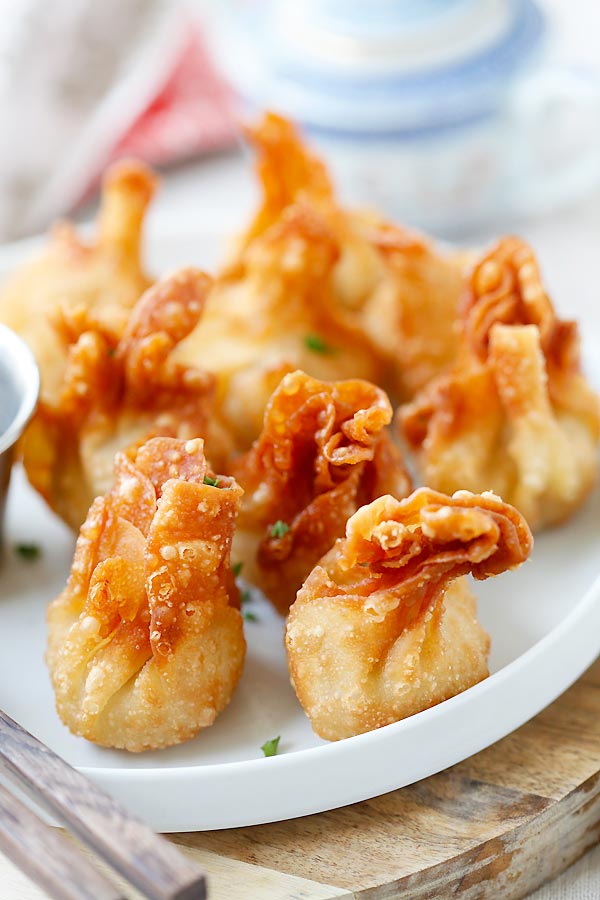 Onion Scallion Beef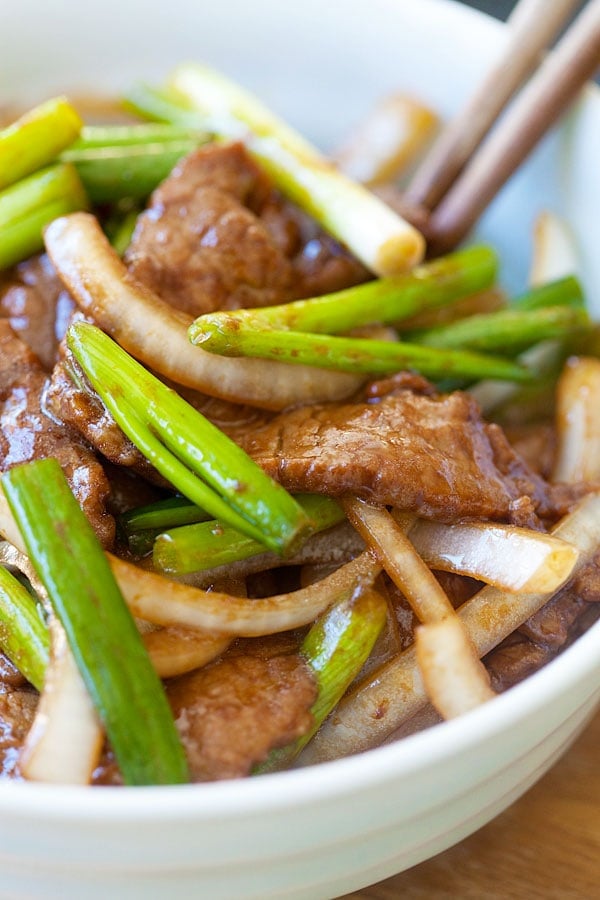 Thai Chicken Sate with Peanut Sauce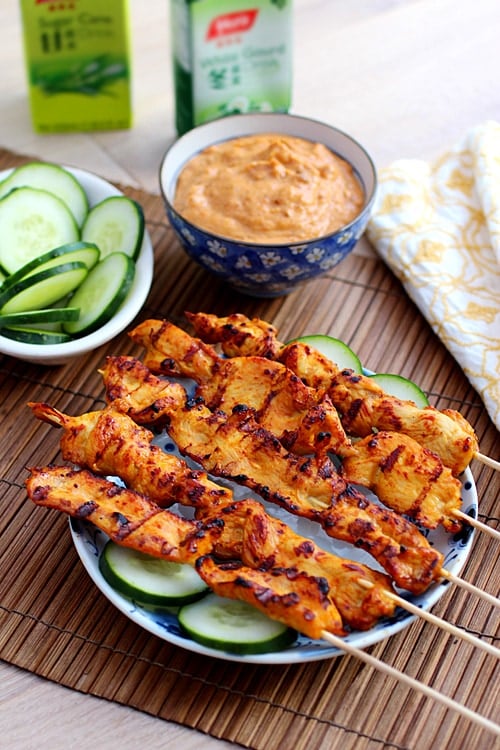 Thai Peanut Sauce