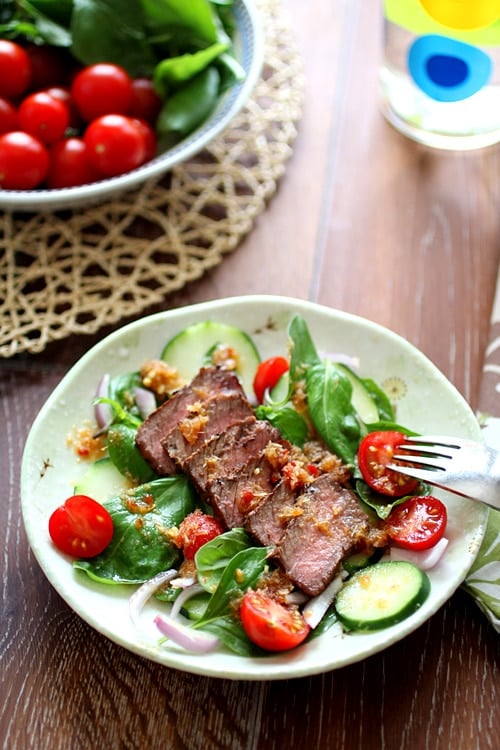 One of my favorite things to do is reading food and travel magazines. I usually go crazy when it's summer as the newsstands are filled with all sorts of summer-themed magazines. Each with a mouthwatering cover and big bold text that pretty much screams "buy me and eat me." Other than my regular magazine subscriptions, I usually succumb to these many temptations and stack up my collections.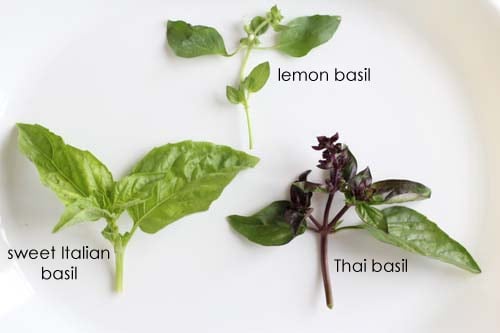 This year, my favorite summer magazines are Cooking Light and Martha Stewart's Everyday Food. Each page lures me to try the recipes and this Spicy Basil Beef Salad recipe is just one of the many I have earmarked. I love the combination of three different types of basil, paired with perfectly pan-seared beef. There is no need to fire up the grill.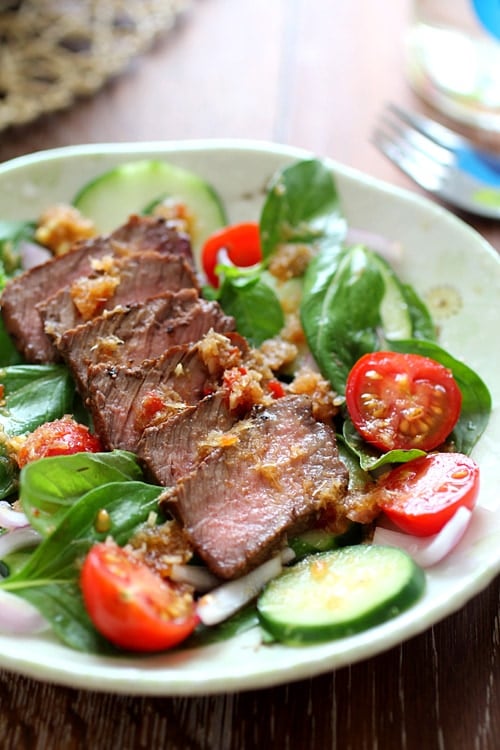 The dressing is Asian, savory, spicy, with a tart note. The minced lemongrass adds an aromatic nuance and texture to the overall dish. It's one refreshing, beautiful, and pleasant tasting salad, which I am sure many of you will like.
Do you have a favorite summer salad recipe? Please share.