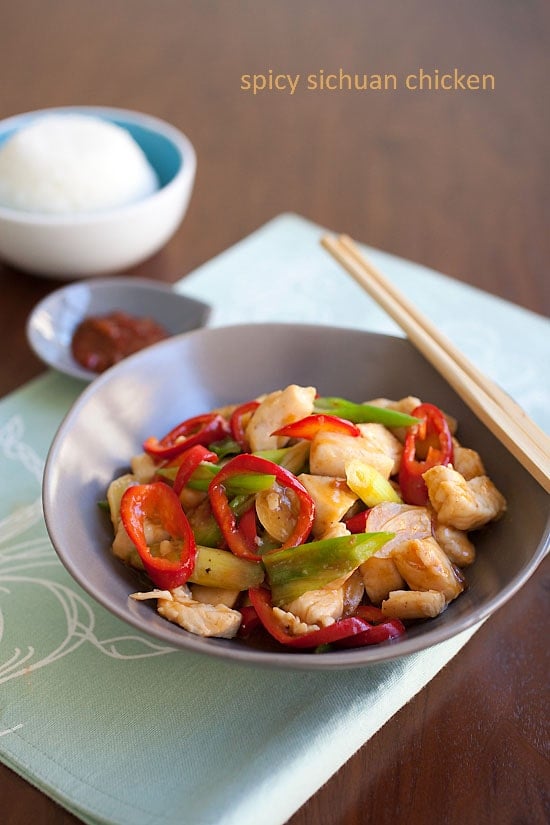 Spicy Chicken Stir-fry (辣子鸡丁) Recipe
Serves 4 | Prep Time: 15 Minutes | Cook Time: 5 Minutes
Adapted from Taiwanese cookbook
Ingredients:
1 lb chicken, cut into small cubes
3 tablespoon cooking oil
2 cloves garlic, sliced thinly
8 slices ginger
2 scallions, trim and cut into 1-1/2 inch lengths
2 red chilies, seeded and finely sliced
Marinade:
1/2 teaspoon soy sauce
1/2 teaspoon salt
1/2 tablespoon Shaoxing wine
1/2 teaspoon sugar
1 teaspoon cornstarch
1 tablespoon water
Sauce:
2 tablespoon Sichuan soy-bean paste with chili ("douban jiang")
1 tablespoon sugar
1/2 cup water
1 tablespoon cornstarch
Method:
1. Marinate the Chicken cubes for 15 minutes.
2. Mix the Sauce ingredients in a small bowl and set aside.
3. Heat up a wok with 2 tablespoons cooking oil and stir-fry the marinated chicken until they are 80% cooked or the surface turns white. Transfer out and set aside.
4. Clean the wok and add in the remaining 1 tablespoon of Oil. When the oil is fully heated, add the garlic and ginger until aromatic.
5. Add the Sauce and stir for a few times, adding the chicken back into the wok.
6. Stir continuously until the chicken meat is nicely coated with the Sauce.
7. Add the scallion and chili, stir evenly. Dish out and serve with steam rice.
Most-Pinned Recipes
Ginger Garlic Baked Chicken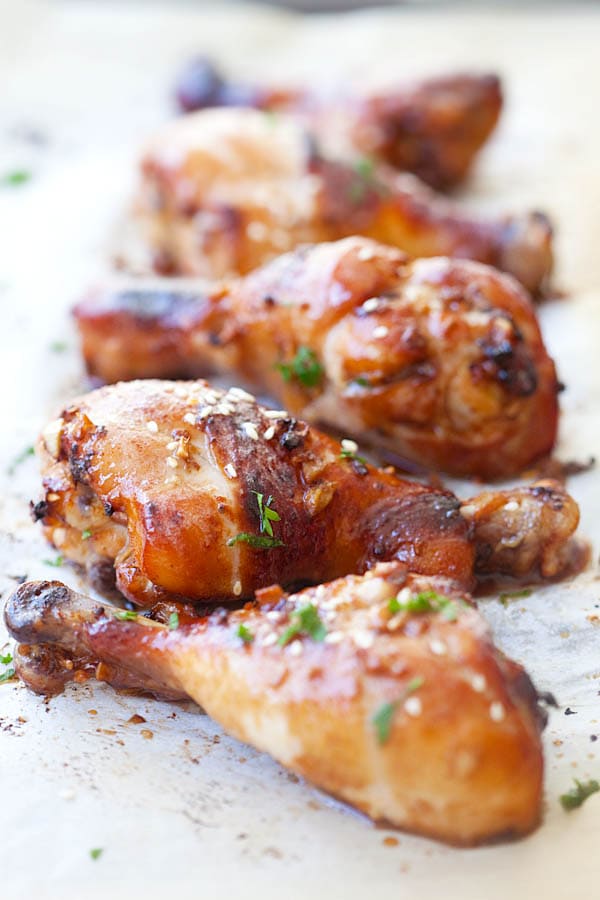 Crab Rangoon (Cream Cheese Wontons)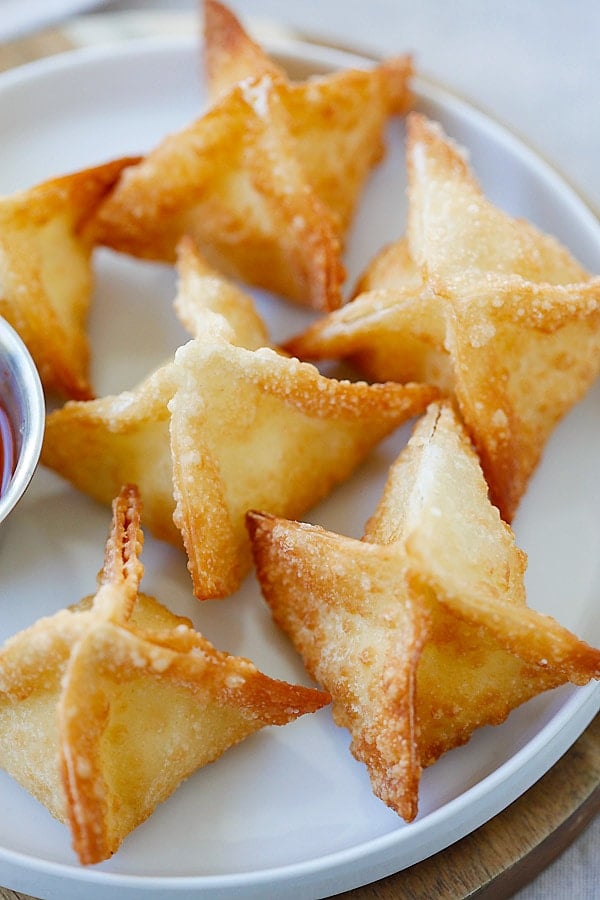 Chicken Wontons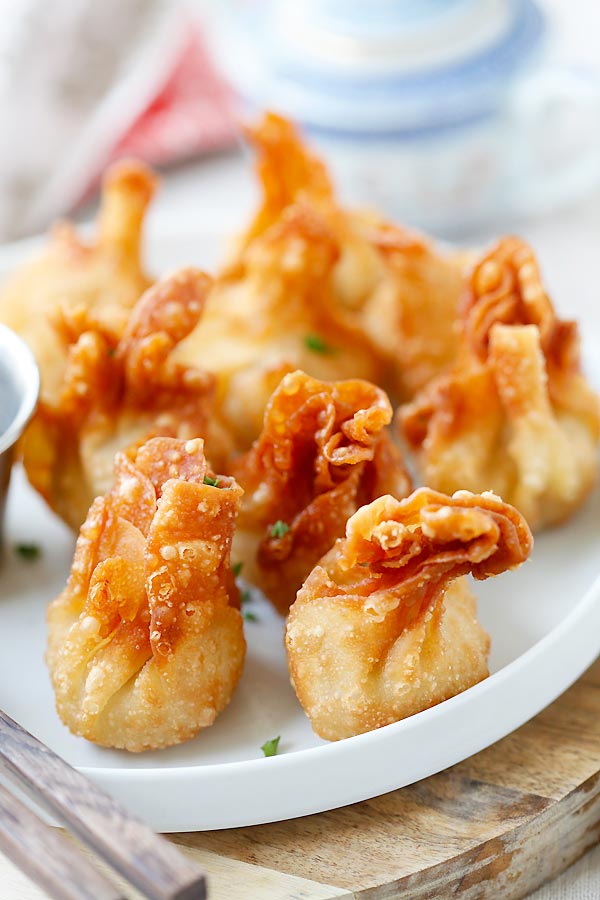 Onion Scallion Beef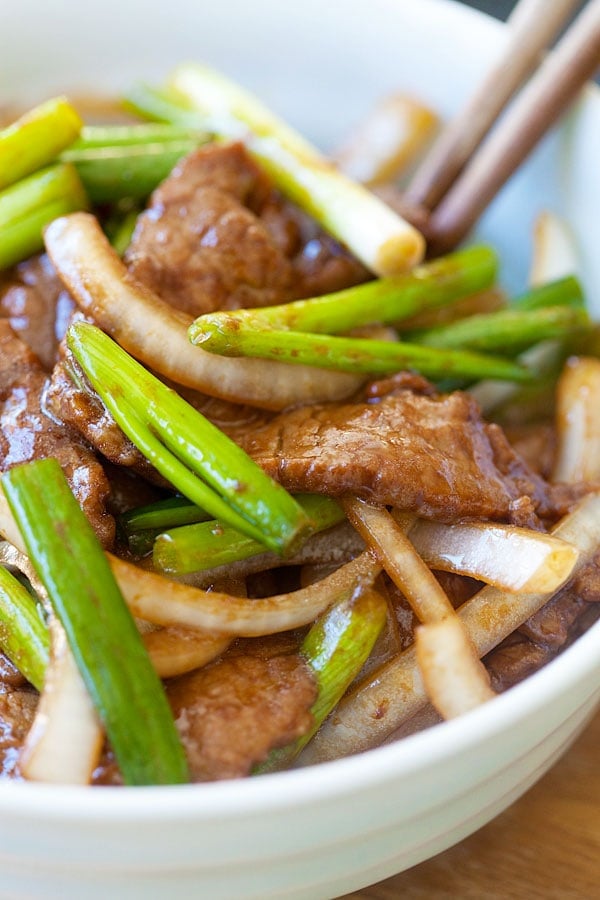 Thai Chicken Sate with Peanut Sauce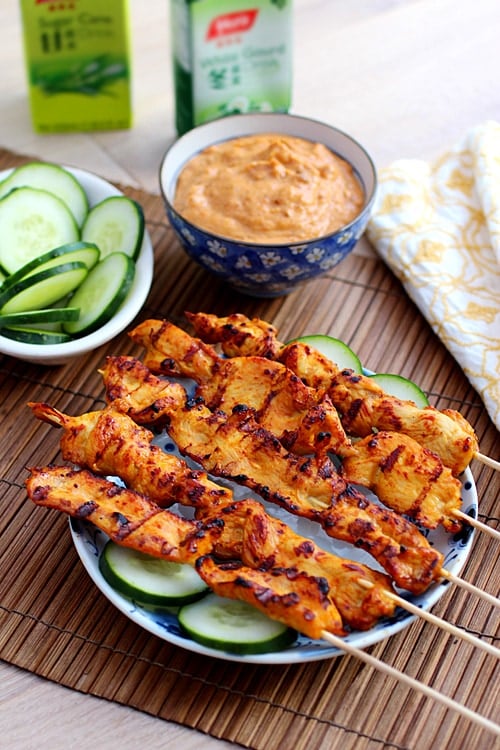 Thai Peanut Sauce