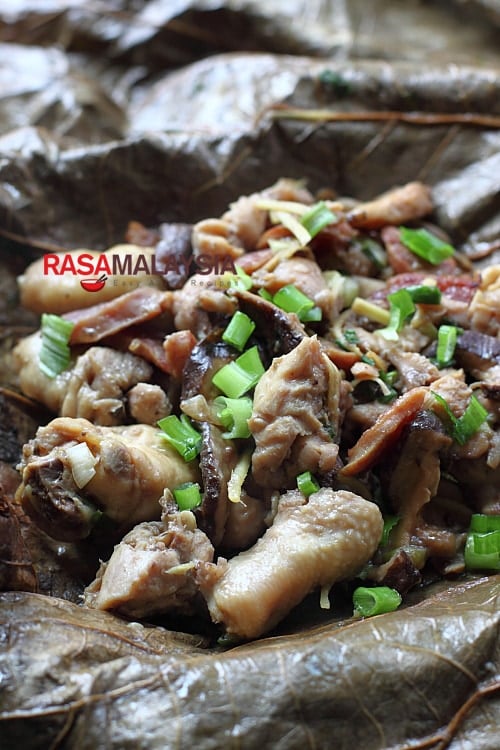 Steamed Chicken in Lotus Leaf
Ingredients:
1 lb bone-in chicken, chop into pieces
1 1/2-in fresh ginger, cut into thin strips
2 mushrooms, soaked in warm water, discard the stems, and sliced the caps into small pieces
1 Chinese lap cheong (sausage), sliced diagonally
1/2 tablespoon oil
1 stalk scallion, cut into small rounds
1 dried lotus leaf
Marinade
1 tablespoon soy sauce
1 tablespoon oyster sauce
1 tablespoon Shaoxing wine
1/4 teaspoon Chinese rose wine, optional
1/4 teaspoon salt or to taste
1/4 teaspoon sugar
3 dashes white pepper
1/2 teaspoon sesame oil
2 tablespoons water
1/2 tablespoon corn starch
Method:
Rinse the chopped chicken pieces with cold running water. Pat dry with paper towels.
Marinate the chicken, mushrooms, and chopped scallion with all the ingredients in the Marinade for about 30 minutes.
Heat up a wok or skillet with the cooking oil.
Stir-fry the Chinese lap cheong or sausage until aromatic.
Add the Chinese sausage (together with the oil in the wok) to the chicken and mushrooms. Stir to blend well.
Heat up a pot of water and bring it to boil. Scald/blanch the lotus leaf with the boiling water until it becomes soft.
Wipe both sides of the leaves dry with paper towels and place the chicken in the middle of the leaf.
Fold the sides up and wrap it tightly into a parcel. (Make sure it's fold tight to avoid the juice from the steamed chicken chicken from leaking out.) Lay it on a deep plate and prepare to steam.
Steam the chicken parcel for about 25-30 minutes or until all the chicken pieces are cooked through. Unwrap the parcel and serve the steamed chicken immediately with steamed rice.
Most-Pinned Recipes
Ginger Garlic Baked Chicken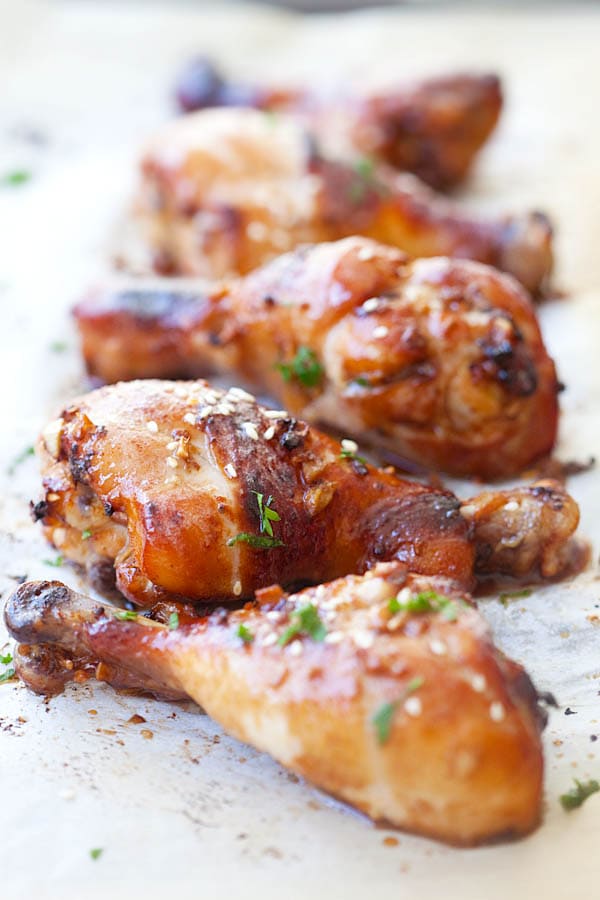 Crab Rangoon (Cream Cheese Wontons)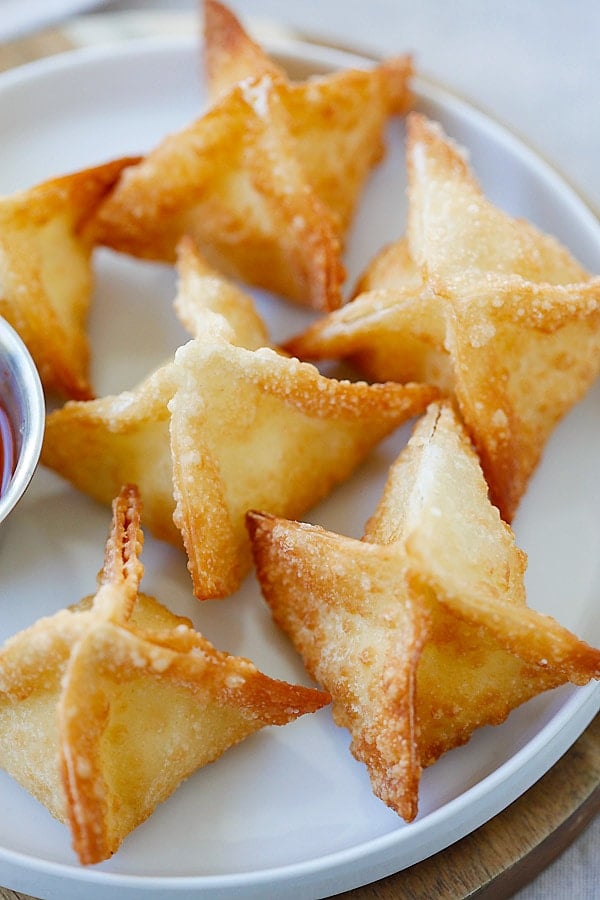 Chicken Wontons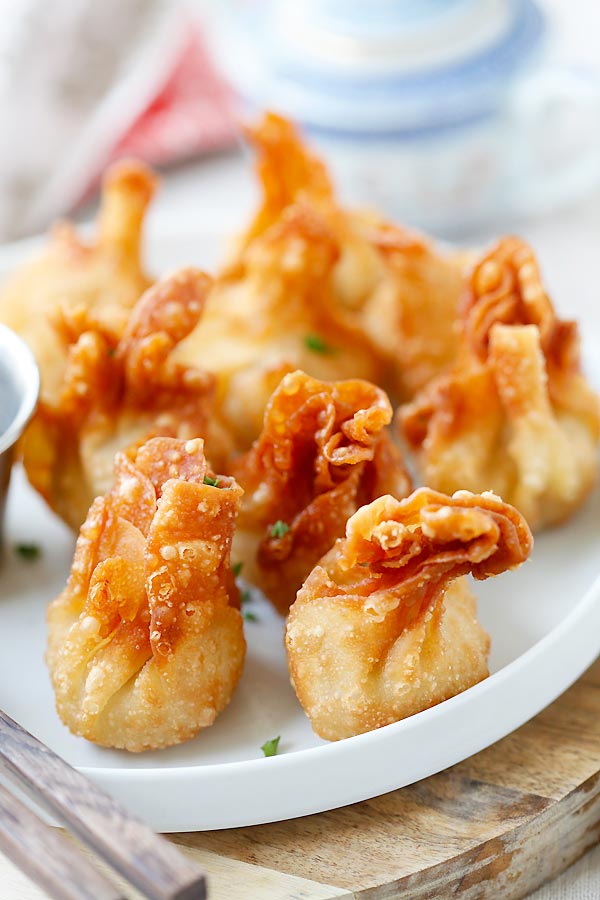 Onion Scallion Beef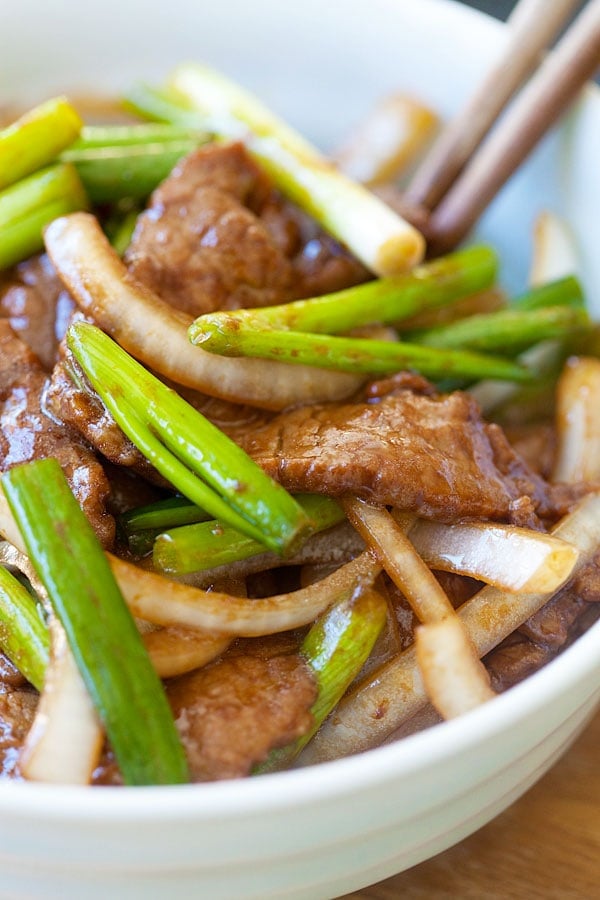 Thai Chicken Sate with Peanut Sauce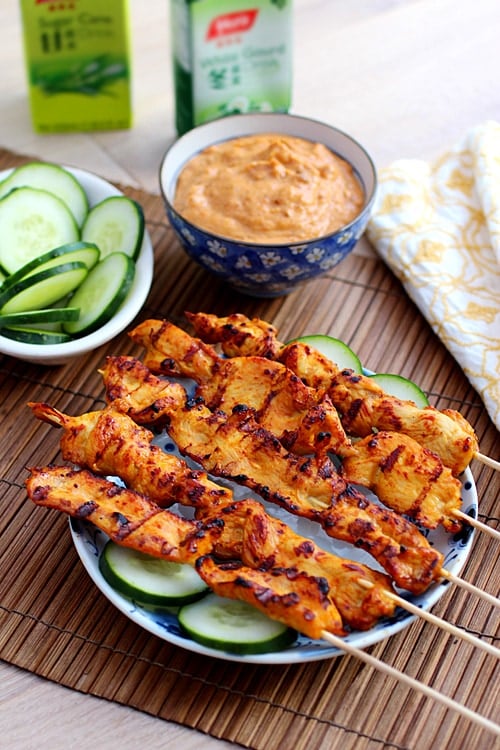 Thai Peanut Sauce