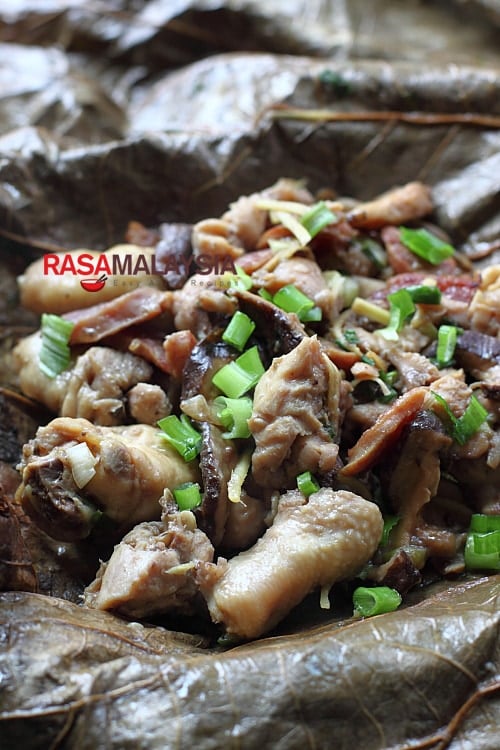 I have always loved sticky rice wrapped in lotus leaf (荷叶饭), commonly available at Cantonese dim sum restaurants. I love the earthy aroma lotus leaves impart to the dish, and most of all, I love it that the leaves retain the moisture and natural flavors of the ingredients. The leafy nuance and fragrance complement and not compete with the preparation. Lotus leaf is really wonderful and I wonder why it's not as widely used in home-cooking as it should be. So, I decided to purchase a pack of lotus leaf and try it out in my everyday Chinese cooking.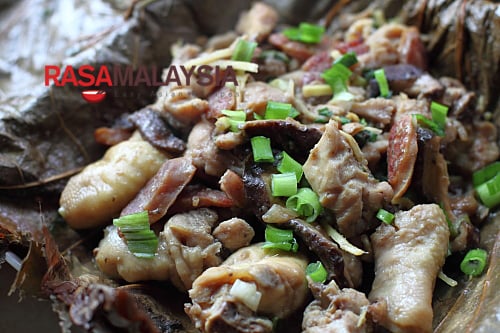 I used the lotus leaf to make steamed chicken—a common Chinese dish. After the first bite of the deeply flavorful and nicely-scented chicken, I have only regretted it has taken me this long to attempt using lotus leaf in my kitchen, when it was fairly easy and so convenient.  With the experiment last night, I resolve to use it more and a few ideas have popped-up in my mind: sticky rice, salt-baked chicken, steamed spare ribs, and maybe even beggar's chicken. I am so thrilled with the many possibilities…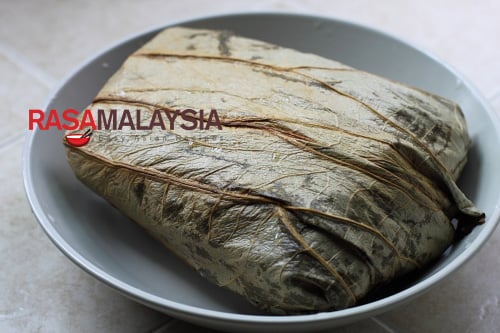 Below is my steamed chicken recipe. You can make the steamed chicken regularly without wrapping it with lotus leaves, but trust me, once you do it this way, you will probably never go back to the plain version.