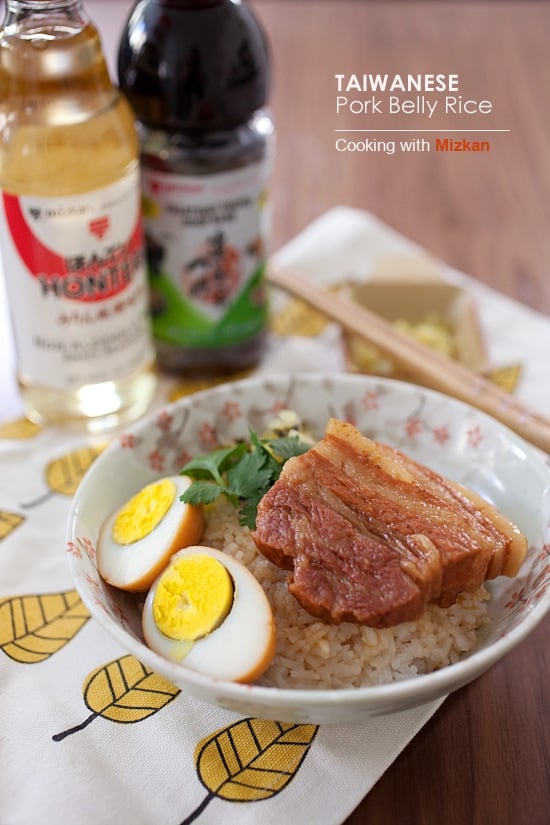 Taiwanese Braised Pork Belly Rice Recipe
Serves 4 people | Prep Time: 5 Minutes | Cook Time: 60 – 90 minutes
Ingredients:
1 lb pork belly
4 cups water
1 cassia/cinnamon stick
1 star anise
1/4 cup Mizkan Oigatsuo Tsuyu Bonito Flavored Soup Base (No MSG)
4 tablespoons Mizkan Honteri Mirin
1 tablespoon dark soy sauce
4 hard-boiled eggs, shelled
Some Chinese pickled mustard green, roughly chopped, optional
Cilantro leaves, for garnishing
Method:
Rinse the pork belly thoroughly with water. Cut the skin off. Cut into 1/2-inch thick pieces or 8 pieces.
Heat up a pot with 4 cups of water. When the water is hot and boiling, transfer the pork belly into the pot, add the cassia/cinnamon stick and star anise. Turn the heat to low and add the Mizkan Oigatsuo Tsuyu Bonito Flavored Soup Base, Mizkan Honteri Mirin, and the dark soy sauce. Add the hard-boiled eggs into the pot, cover with its lid and slowly braise the pork belly until tender, for about 60 – 90 minutes, or to your desired texture.
Prepare four steamed rice bowls, add 2 slices of the Taiwanese braised pork belly, a hard-boiled egg (sliced into half) on each rice bowl, then drizzle some sauce from the pork belly on top of the rice. Garnish with some pickled mustard green, cilantro leaves and and serve immediately.
Cook's Notes:
When shopping for the Mizkan Oigatsuo Tsuyu Bonito Flavored Soup Base (no MSG), make sure you look for the green label. There is a red label Mizkan Bonito Flavored Soup Base which has MSG. If you are allergic to MSG, make sure you pick up the bottles with green labels.
Don't eat pork? You can make this recipe with chicken thighs and/or chicken drumsticks.
Most-Pinned Recipes
Ginger Garlic Baked Chicken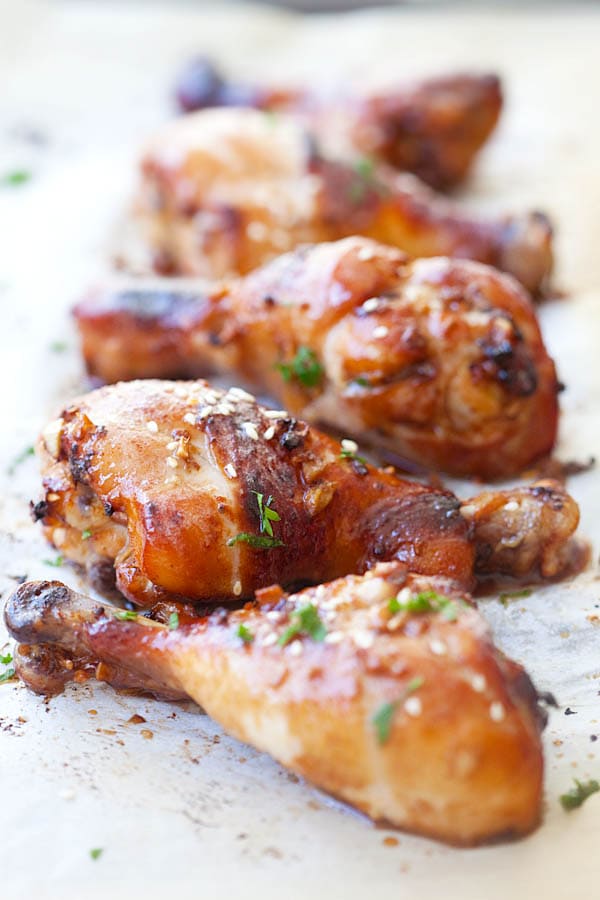 Crab Rangoon (Cream Cheese Wontons)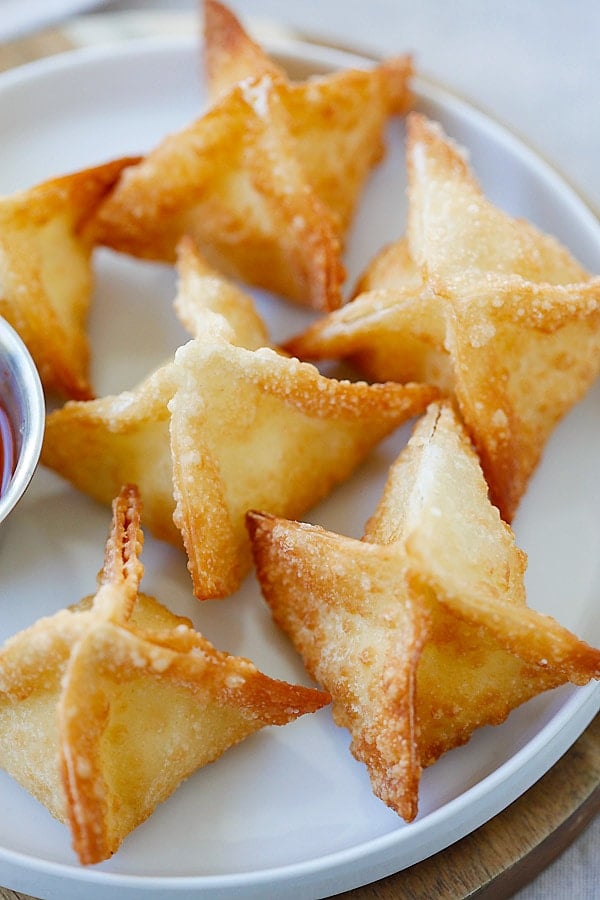 Chicken Wontons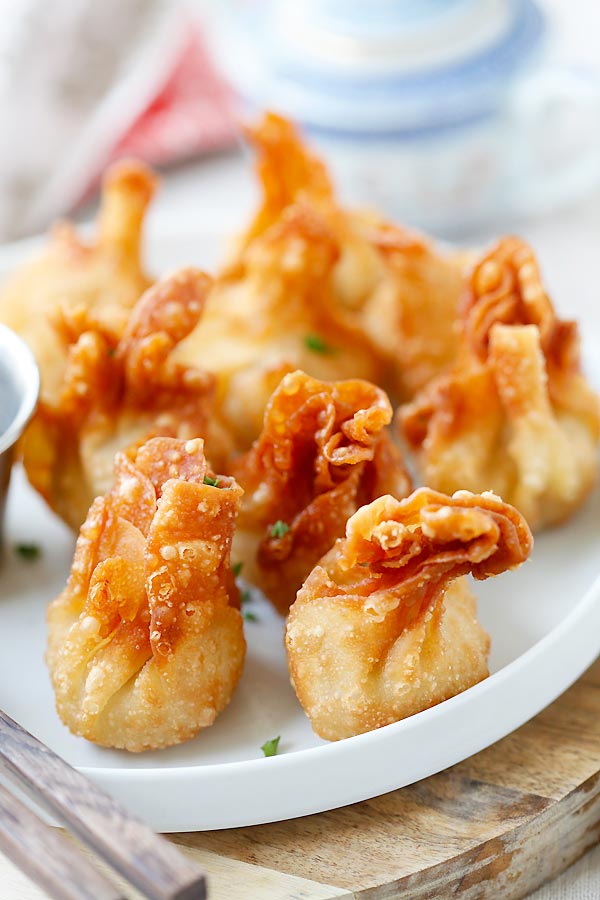 Onion Scallion Beef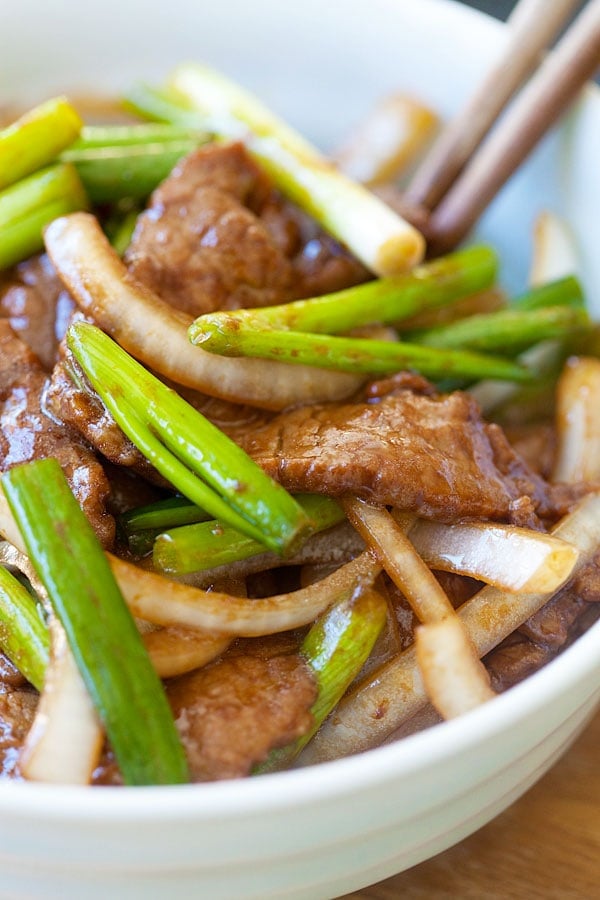 Thai Chicken Sate with Peanut Sauce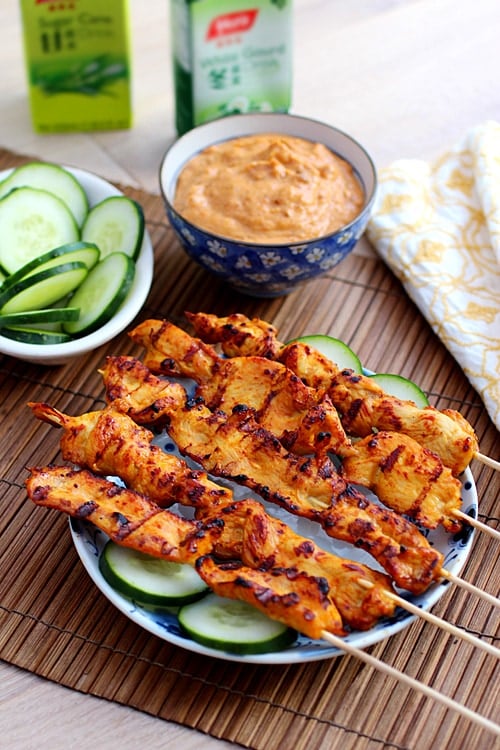 Thai Peanut Sauce