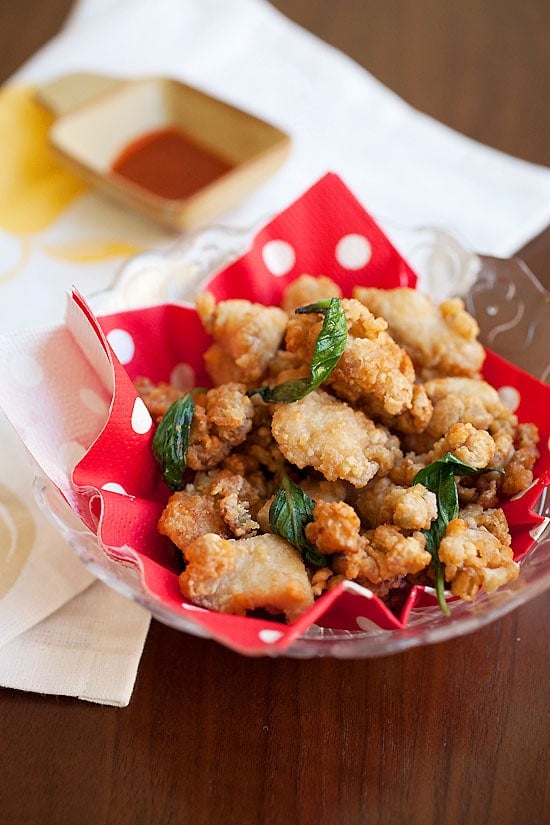 Salt And Pepper Chicken Recipe
Serves 2 | Prep Time: 15 Minutes | Cook Time: 20 Minutes
Source: Taiwanese cookbook
Ingredients:
8 oz chicken breast, cut into bite-size cubes
1 cup fresh basil leaves
1 cup cornstarch
2 cups oil for deep-frying
1/4 teaspoon (or to taste) bottled pepper salt
Marinade:
1 tablespoon scallions, chopped finely
3 cloves garlic, minced
1 tablespoon ginger, minced
1 teaspoon salt
1 teaspoon sugar
2 tablespoon water
1 tablespoon rice wine
1/4 teaspoon baking soda
1 tablespoon dark soy sauce
1/2 teaspoon chicken bouillon
1/4 teaspoon pepper salt
Method:
1. Mix all the ingredients of Marinade in a big bowl, stir well. Add the chicken pieces and marinate for 30 minutes.
2. Heat up the oil in the wok for deep-frying. Coat the chicken with the cornstarch evenly. Deep-fry the chicken until they turn golden brown, remove from the oil and set aside.
3. Pour the oil out and add the basil leaves and stir a few times before adding the chicken back into the wok. Remove from the wok, add the pepper salt and toss well with the chicken. Serve immediately.
Cook's Note:
Basil leaves are optional if you can't find them. You can find the bottled pepper salt at Asian grocery stores. It looks like this. Depending on the brands, the label can also be "white pepper and salt" or "white pepper salt."
Most-Pinned Recipes
Ginger Garlic Baked Chicken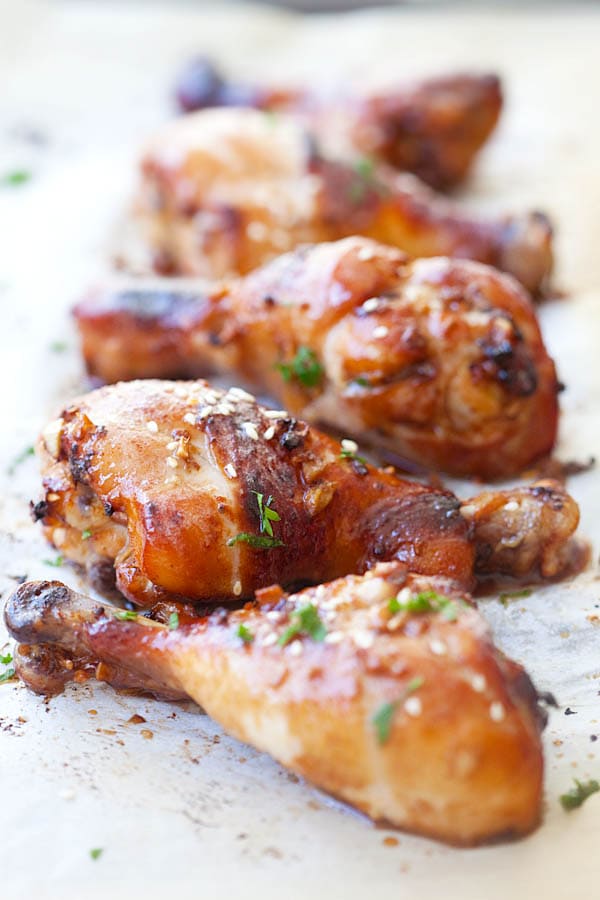 Crab Rangoon (Cream Cheese Wontons)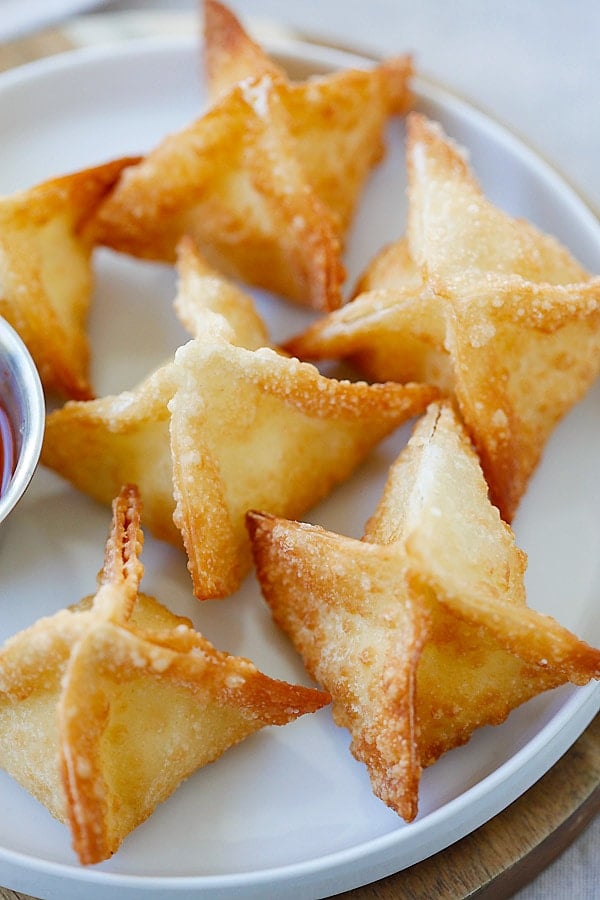 Chicken Wontons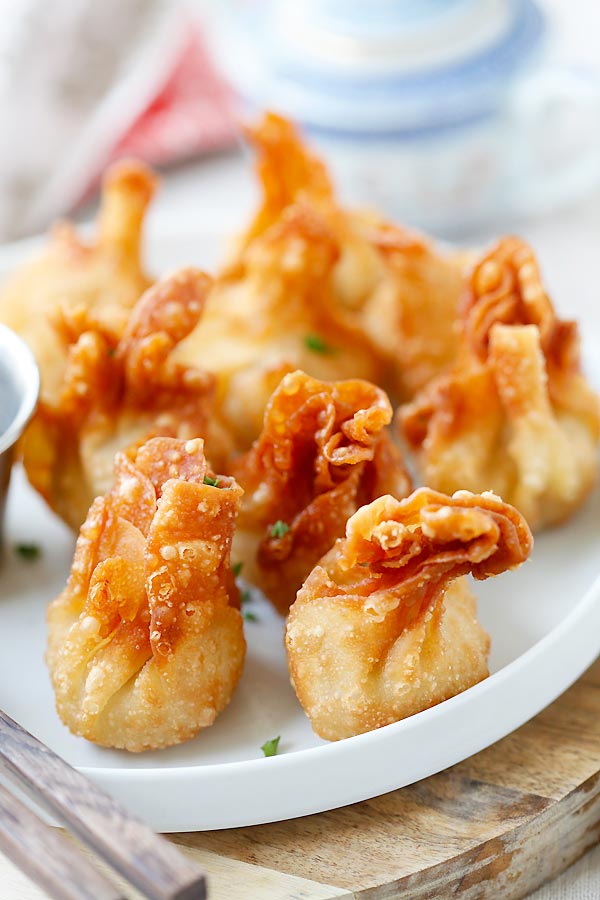 Onion Scallion Beef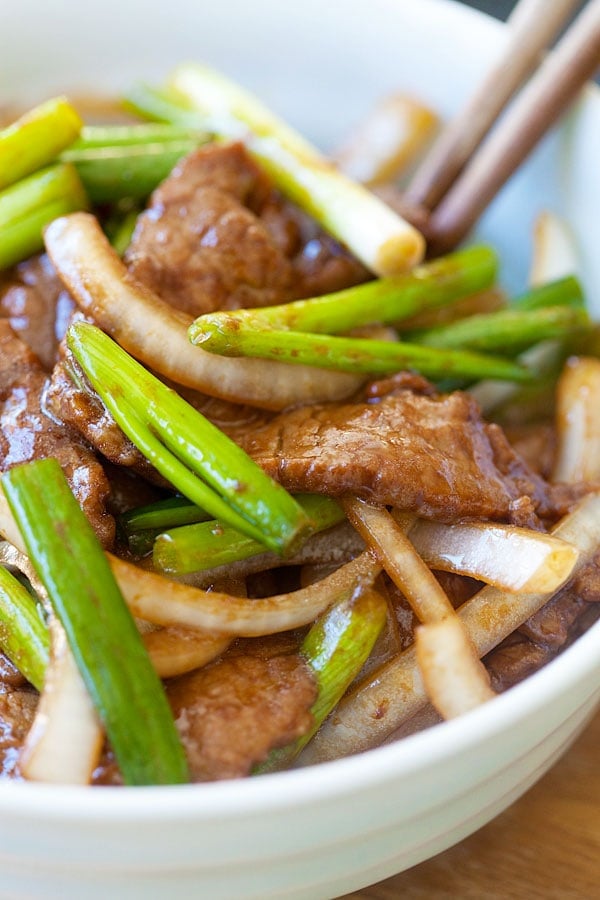 Thai Chicken Sate with Peanut Sauce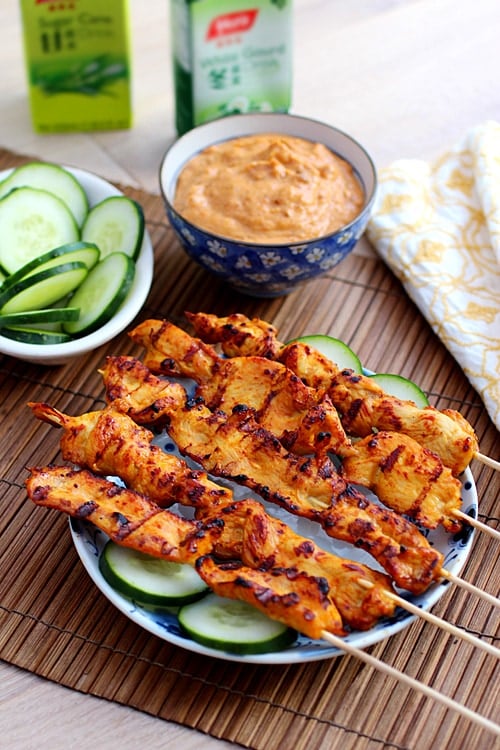 Thai Peanut Sauce