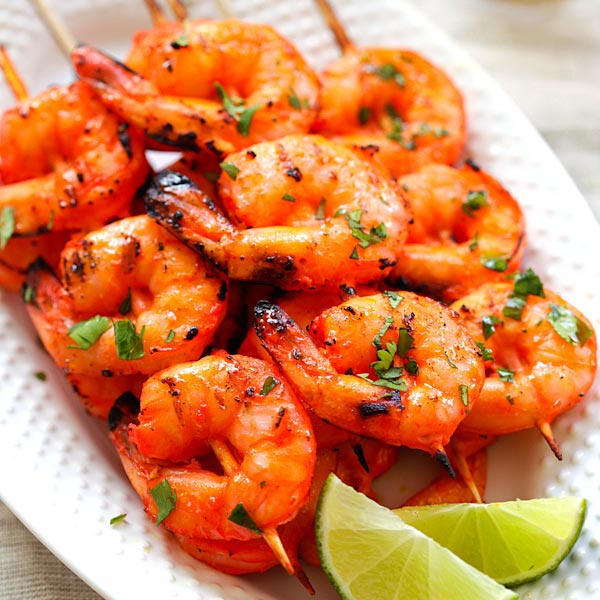 Tandoori Shrimp
Tandoori Shrimp – perfectly marinated and grilled Indian Tandoori shrimp skewers. Super easy recipe that yields the most delicious shrimp ever
Prep time:
Cook time:
Total Time:
Makes4
Ingredients:
1 lb shrimp, tiger prawn preferred, shelled and deveined, tails on
Bamboo skewers, soaked in water before using
Oil, for basting
1/2 tablespoon chopped cilantro
1 lime, cut into wedges
Marinade:
1/3 cup Greek yogurt
1 teaspoon finely minced garlic
1/2 teaspoon Garam Masala
1/4 teaspoon chili powder
2 tablespoons lime juice
1 tablespoons oil
1 1/2 teaspoons salt or to taste
1/4 teaspoon turmeric powder
Red coloring, optional
Method:
Mix all the ingredients of the Marinade in a bowl. Stir to combine well. Add the shrimp to the Marinade and marinate for at least 30 minutes, or best for two hours. Thread the shrimp onto the bamboo skewers, set aside.
Grill the shrimp on a grill on both sides, until they are cooked and slightly charred on the surface. Baste with oil while grilling. Remove from the grill, garnish with chopped cilantro and serve immediately with lime wedges.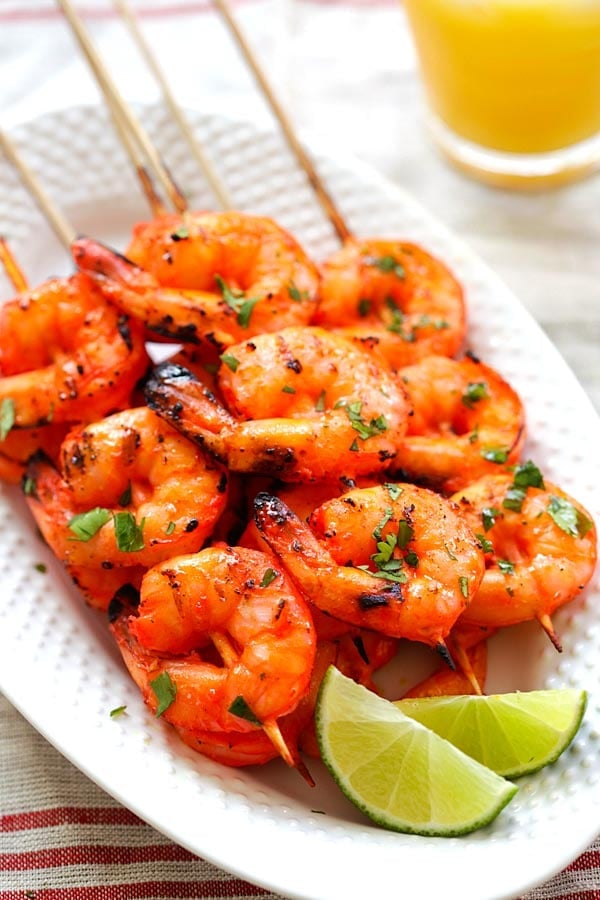 Tandoori Shrimp
Tandoori Shrimp – perfectly marinated and grilled Indian Tandoori shrimp skewers. Super easy recipe that yields the most delicious shrimp ever!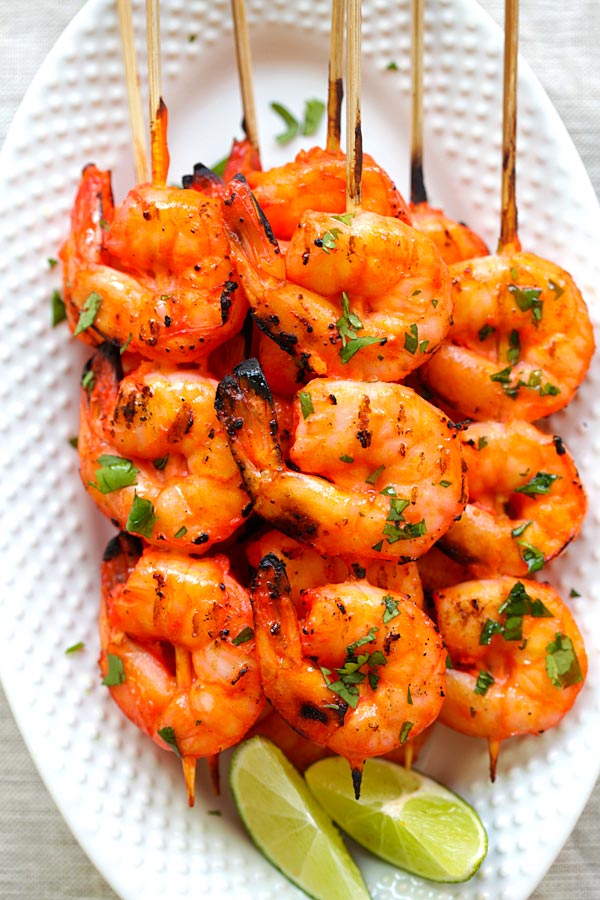 I visited Mumbai a couple of times years ago and fell in love with the "real" Indian food there. One of the most memorable dishes I had in Mumbai was Tandoori shrimp. Big, juicy, fresh, firm and perfectly grilled Tandoori shrimp that was bursting with amazing flavors. The taste lingers in my palate, even years later.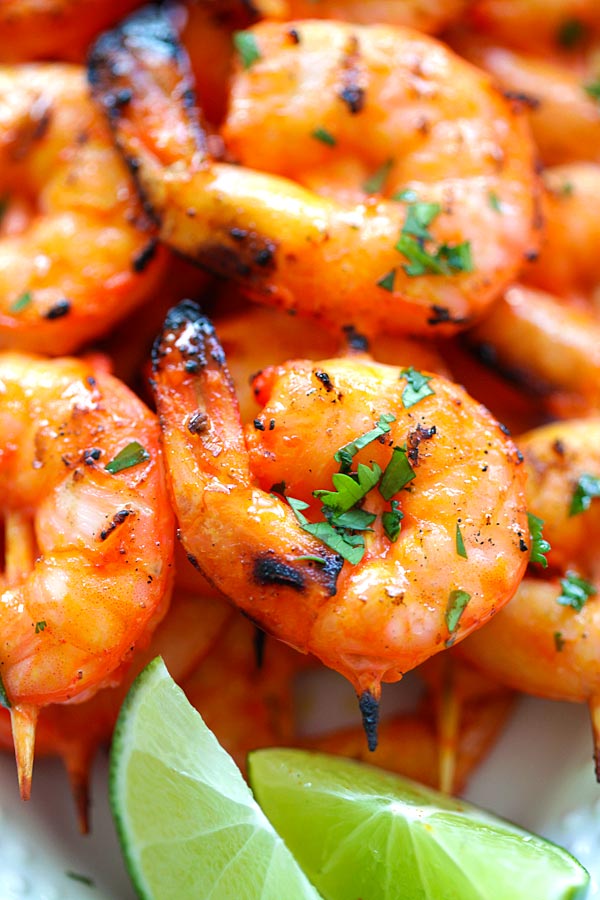 Whenever I travel, I come back with new recipes and inspirations. I often try to recreate the tastes of the places I visited. This Tandoori shrimp recipe is the end result of my Mumbai trips. While I love Tandoori chicken, nothing beats hot-off-the-grill shrimp skewers. These tandoori shrimp skewers are absolutely delicious, with wonderful aromas and deep flavors of the Indian spices.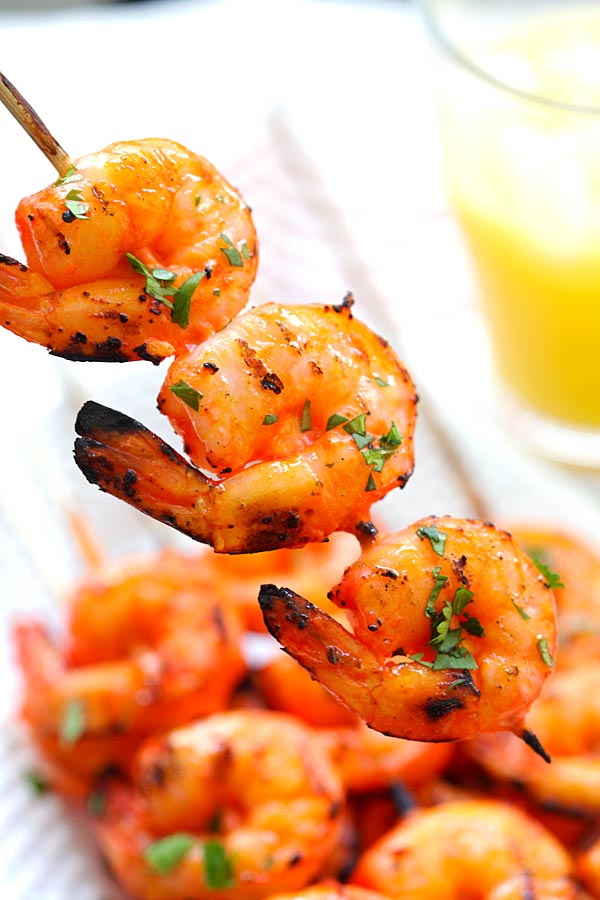 Tandoori shrimp is on the menu at most Indian restaurants here in the US but they tend to be very expensive as an ala carte entree. If you love Tandoori, you should try my recipe. Make them on a grill or bake them in the oven. Either way, you will be delighted.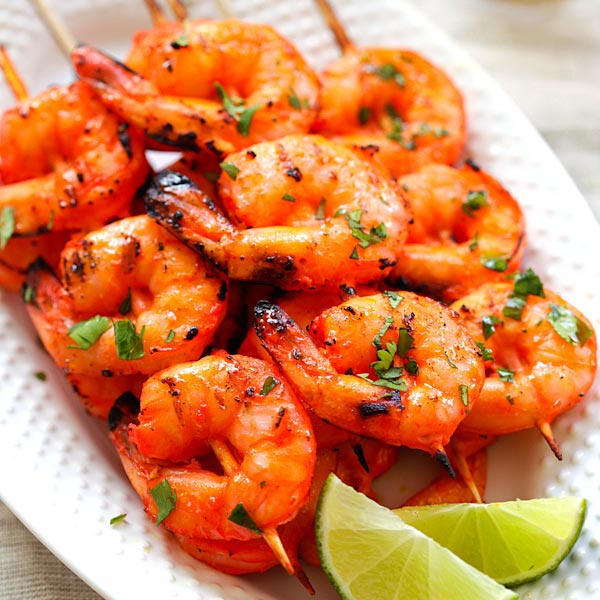 Rate This
Recipe Name
Preparation Time
Cook Time
Total Time
Average Rating

Based on 6 Review(s)