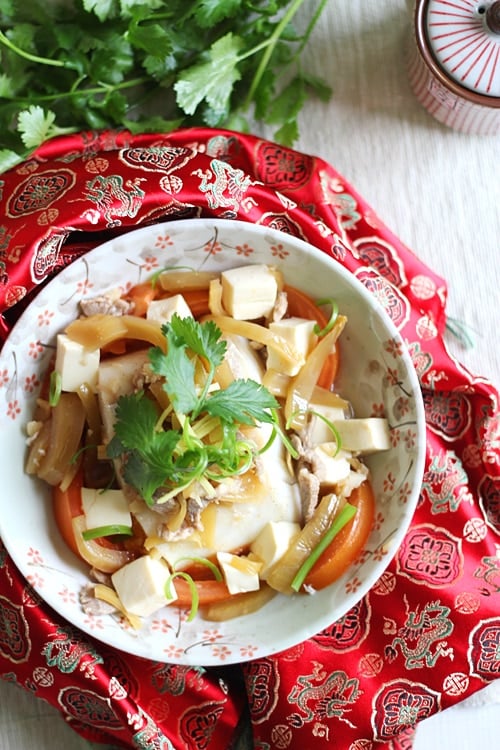 Teochew Steamed Fish Recipe
Serves 4 | Prep Time: 30 Minutes | Cook Time: 6 Minutes
Ingredients:
400g cod fillet, cleaned and patted dry with paper towels
Salt to taste
3 dashes white pepper
1 big tomato, cut into wedges
1 piece pickled (sour and salted) plum
200g silken tofu, cut into small cubes
4-5 slices of ginger
2 tablespoons cooking oil
2 cloves garlic, chopped
40g pork, sliced thinly
100g preserved mustard, sliced
Sauce: 
4 tablespoons water
1 tablespoon soy sauce
1½ tablespoons Shaoxing wine
A pinch of sugar
Garnishing:
1 green onion, trimmed and cut lengthwise into thin strips
2.5cm knob of ginger, julienned
A small handful of coriander, plucked
Method:
1. Sprinkle salt and white pepper on both sides of the fish fillet and set in a deep dish.
2. Arrange the tomato wedges, sour plum and tofu around the fish, and place the ginger slices on top.
3. In a small bowl, mix all the ingredients for the sauce and set aside.
4. In a sauce pan, heat up the cooking oil and add in the chopped garlic. Stir-fry until aromatic but not burnt.
5. Then add the pork, and stir-fry until half-cooked.
6. Lastly, add in the preserved mustard slices and continue to stir-fry for 1 minute.
7. Pour the sauce into the pan, let it come to a boil and turn off the heat.
8. Scatter the pork and preserved mustard on top and around the fish.
9. Pour the gravy over the fish and then steam the dish for 6 minutes or until the meat is thoroughly cooked.
10. Garnish and serve with steamed rice.
Most-Pinned Recipes
Ginger Garlic Baked Chicken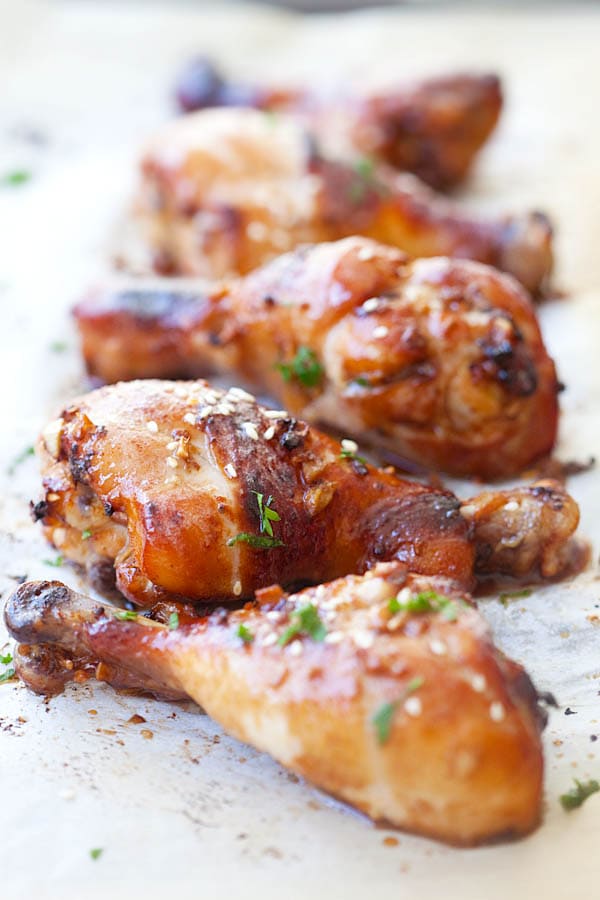 Crab Rangoon (Cream Cheese Wontons)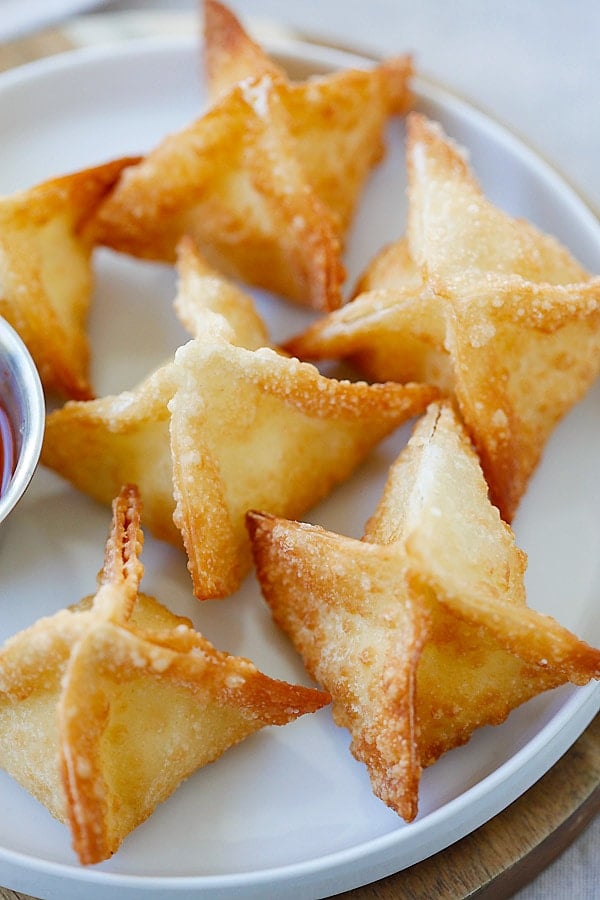 Chicken Wontons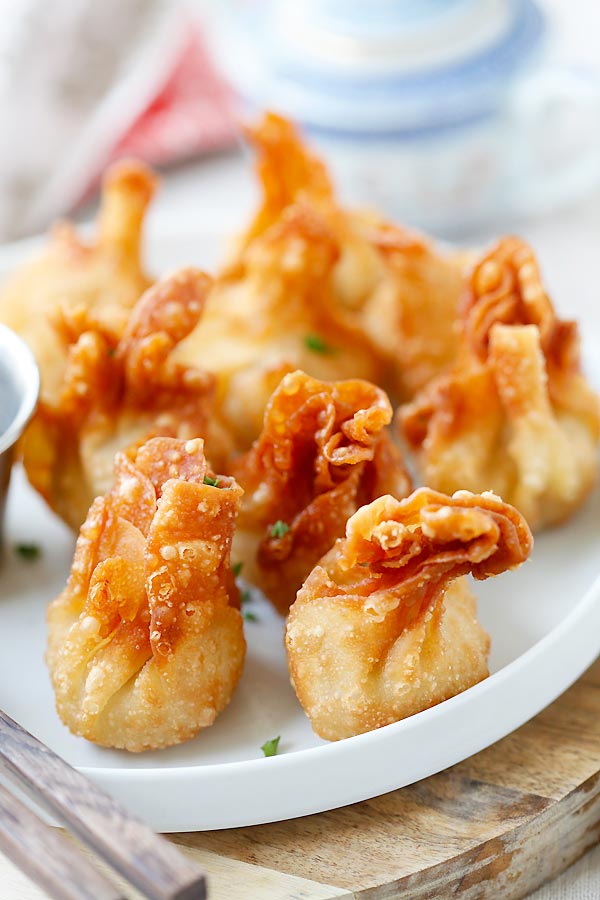 Onion Scallion Beef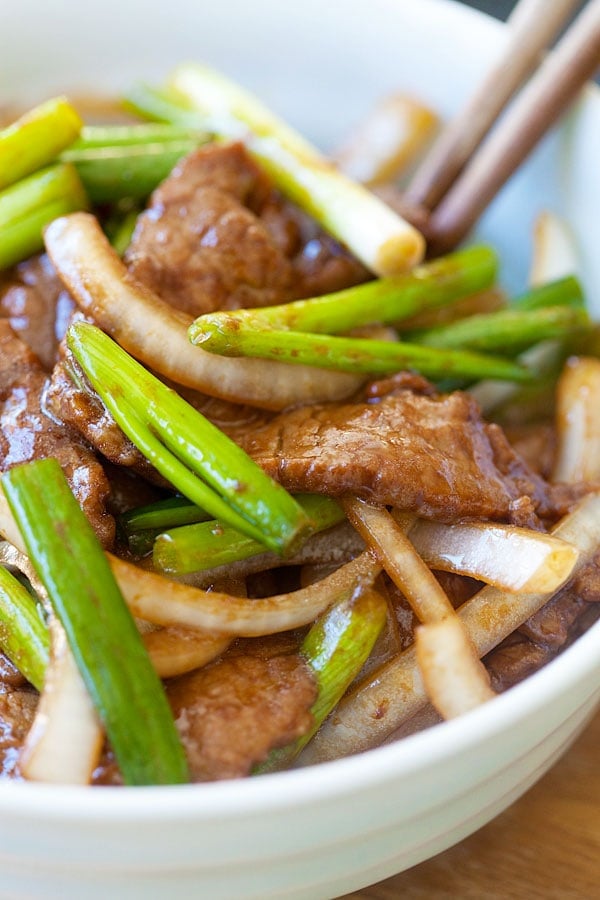 Thai Chicken Sate with Peanut Sauce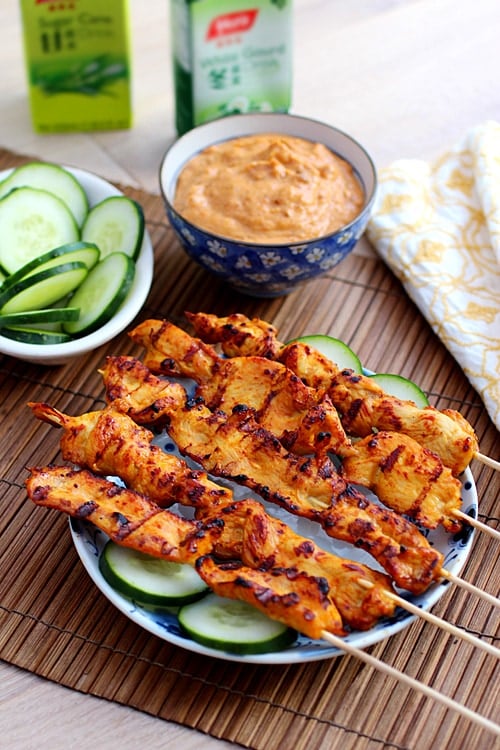 Thai Peanut Sauce