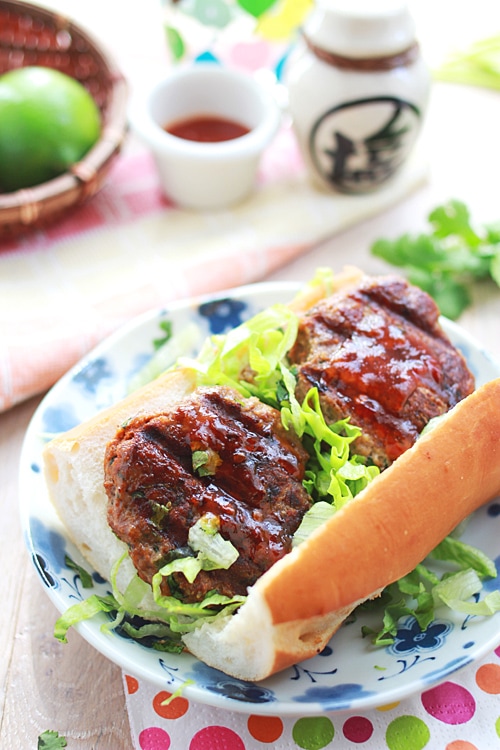 Thai Chili Beef Burger Recipe
Adapted from 200 Really Easy Recipes
Serves 4 | Prep Time: 10 minutes | Cook Time: 10-12 minutes
Ingredients:
1 pound ground beef
1 tablespoon Thai red curry paste
1/2 cup bread crumbs
2 tablespoons chopped cilantro
1 egg, lightly beaten
1 tablespoon light soy sauce
1/8 teaspoon freshly ground black pepper
1 baguette
2 cups shredded lettuce
Sweet chili sauce
Method:
In a bowl, combine the ground beef with the red curry paste, bread crumbs, chopped cilantro, egg, light soy sauce and black pepper. Mix the ingredient together with your hand until sticky.
Divide into 8 portions and shape into mini burger patties.
Heat up the grill and cook this over high heat for 4-5 minutes on each side, or until cooked through.
Cut the baguette (lengthwise) into 4. Assemble each with 2 cooked mini burger patties, shredded lettuce and a little sweet chili sauce. Serve warm.
Most-Pinned Recipes
Ginger Garlic Baked Chicken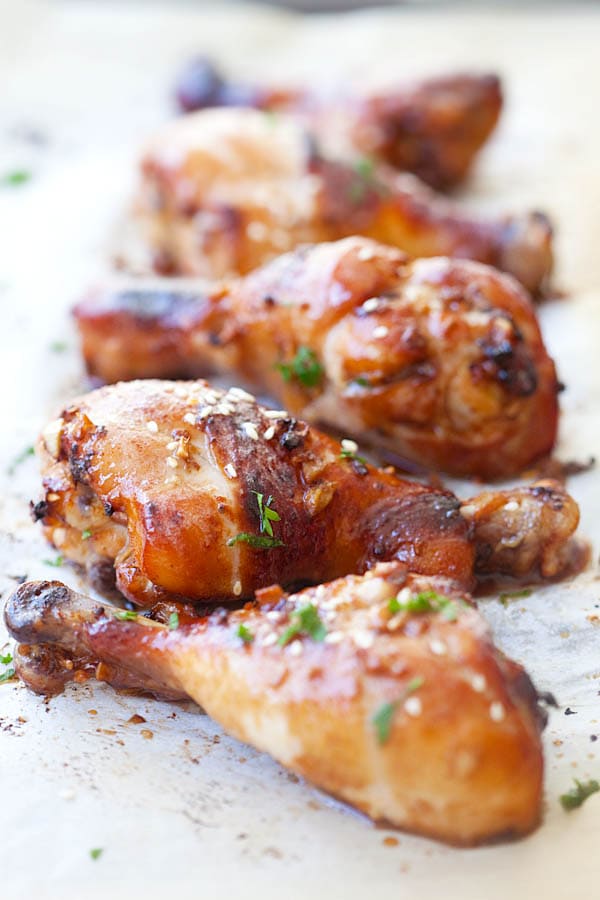 Crab Rangoon (Cream Cheese Wontons)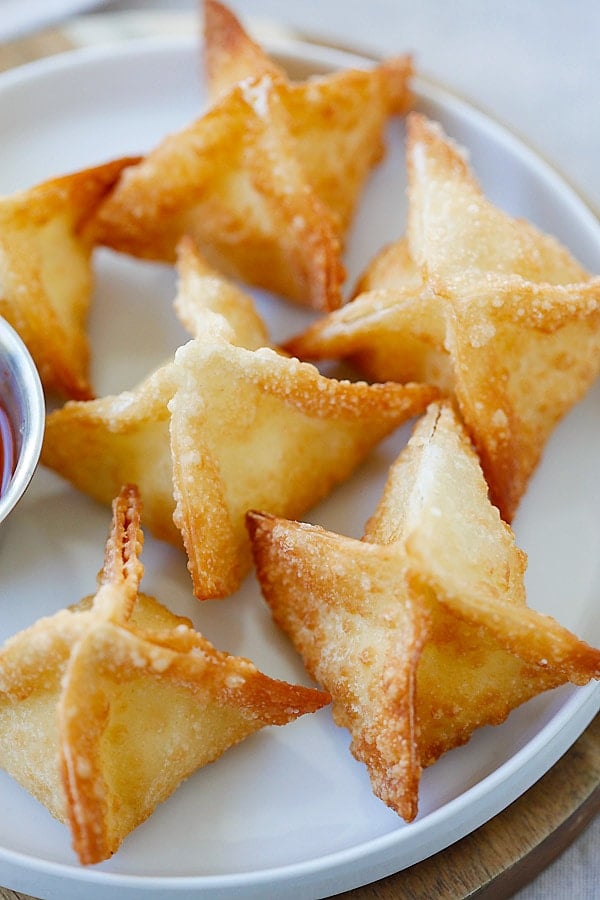 Chicken Wontons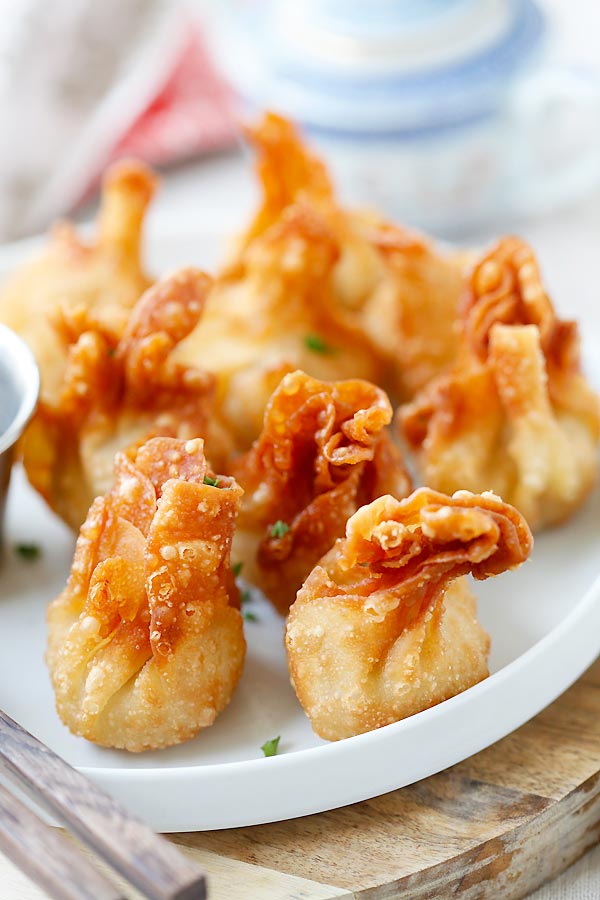 Onion Scallion Beef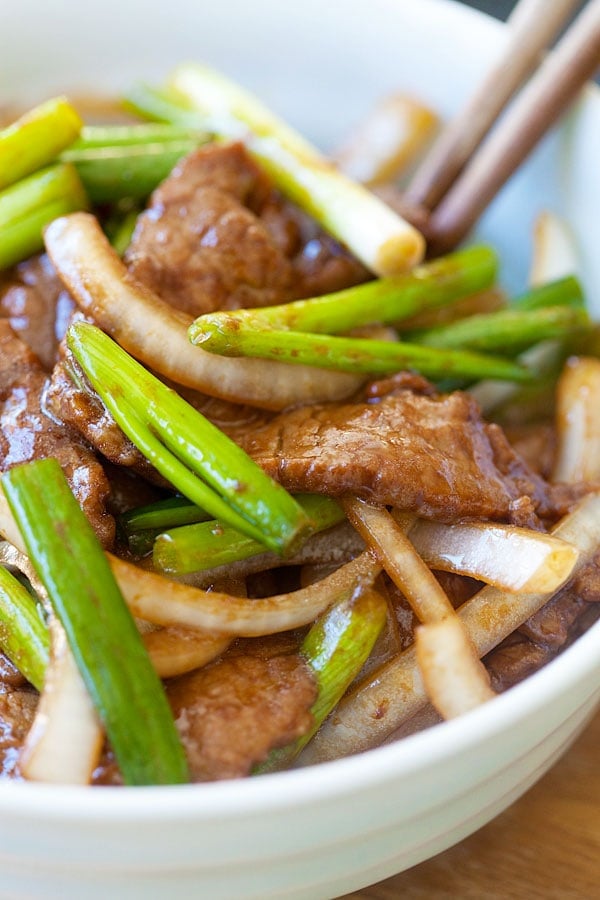 Thai Chicken Sate with Peanut Sauce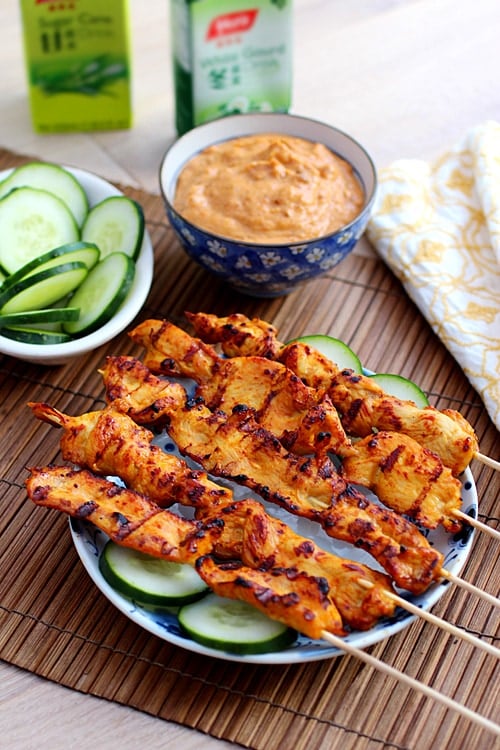 Thai Peanut Sauce