When I first came to the United States to pursue my Master's Degree in Communications, the first thing I learned in my Multicultural Communication class was the distinct difference between Individualism and Collectivism.
Here comes the lecture notes:
"Individualism stands for a society in which the ties between individuals are loose: everyone is expected to look after himself or herself and his or her immediate family only.
Collectivism stands for a society in which people from birth onwards are integrated into strong cohesive in groups where group-oriented culture is the ultimate standard of value."
Put simply, individualism is that of the western worlds and collectivism is of the east. And yes, this will be on the test!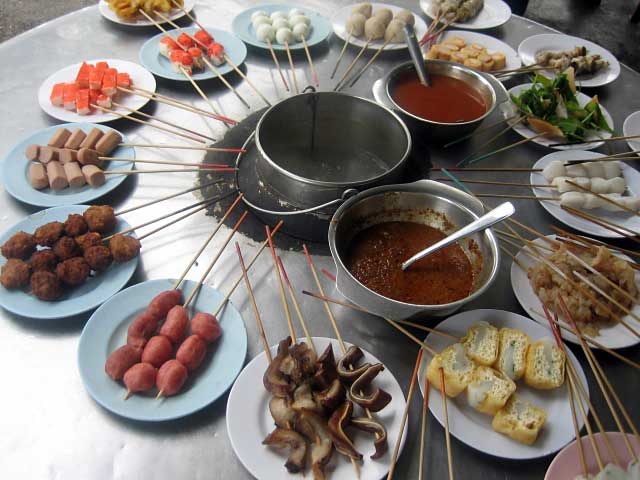 The art of communal dining is a great example of a collectivism culture such as Malaysia. Eating in Malaysia is often marked as a communal affair–be it the Chinese New Year's Eve reunion dinner, Malay's Kenduri, or Indian celebrations. During the feast friends and families come together under the same roof–eating, socializing, and mingling. Never mind the different ethnic origins or walks of life, when it comes to communal dining events, there is no barrier as we speak the same language of food…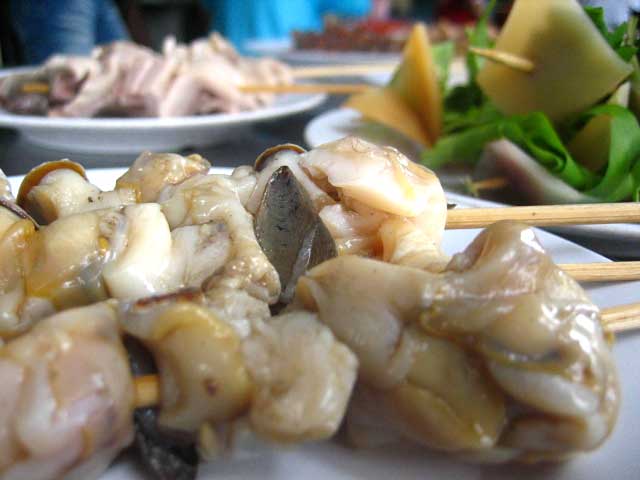 One of the best illustrates in the art of communal dining in Malaysia is "Lok Lok." Lok Lok is like a steamboat / hotpot / shabu shabu with a wide range of fresh foods such as meat, seafood, fish balls, vegetables, quail eggs, etc. placed on little skewers and laid out upon a round table with a pot of boiling water as the centerpiece.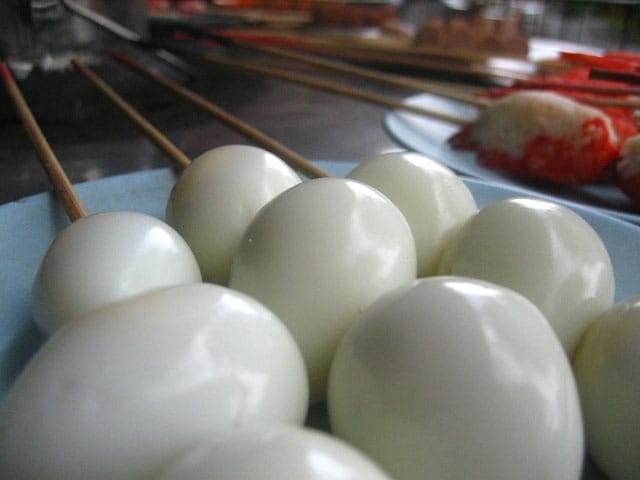 The half the enjoyment of Lok Lok lies in the DIY preparations (the other half is the eating). Once everyone is seated around the table, they pick out their selections and dip the skewered food into the pot and wait for them to cook. After the cooking process, sauces are added to the food. In a way, eating Lok Lok is like masak-masak (a little cottage game where kids play with foods) for adults. Everyone talks and laughs amidst the preparations and that's exactly the fun and art of communal dining.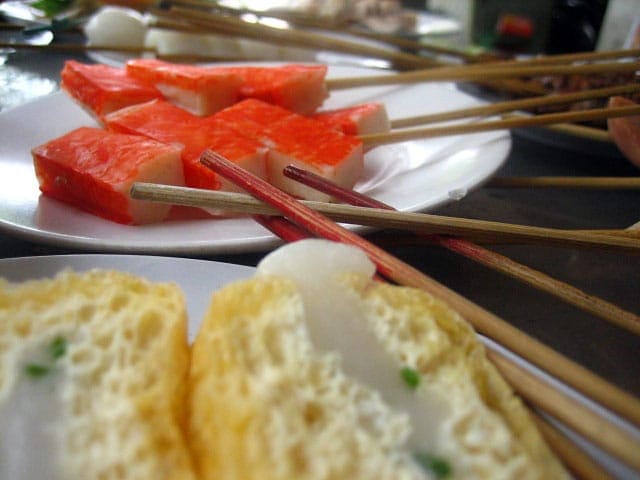 Food: making social science fun for over 10,000 years.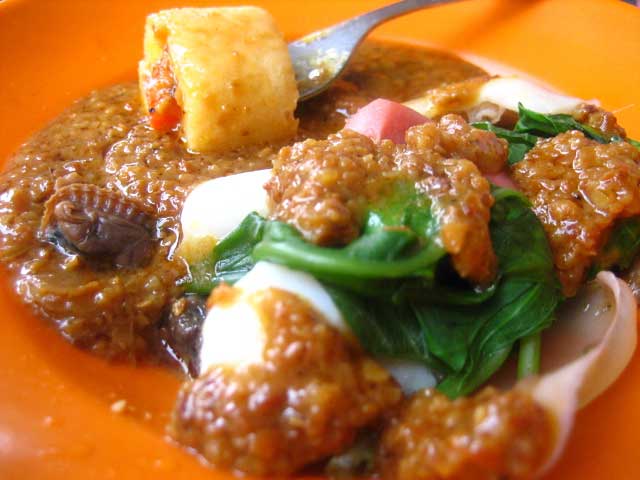 Best places for Lok-Lok fun in Penang: <
Padang Brown Hawker Center, Jalan Perak-Anson, 10400 Penang. There are two Lok Lok stalls to choose from. Stalls usually open after 3 pm.
The Lok Lok stall at Pulau Tikus Market evening hawker center. Opens from 6 pm to midnight.
Esplanade Hawker Center – at night only.