Broccoli Beef
Broccoli Beef – best and easiest homemade beef and broccoli in brown sauce. You'll never need another broccoli beef takeout.
Prep Time: |
Cook Time: |
Total Time: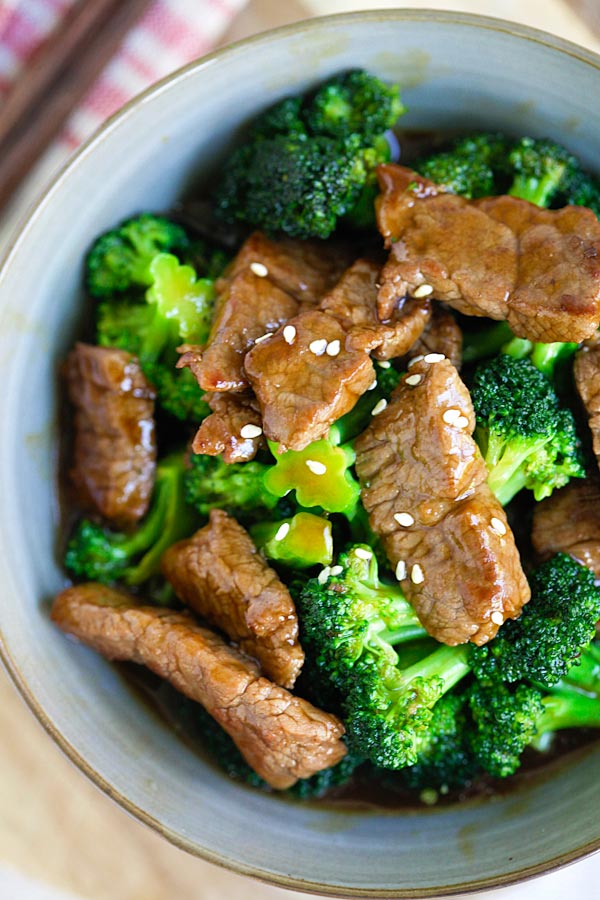 Key to Best Beef with Broccoli
To make the best broccoli beef or beef with broccoli, there are a few key techniques: blanch the broccoli in hot boiling water first, then lightly stir-fried with the beef. The brown sauce should be light and not starchy and sticky.
This broccoli beef recipe is from my Easy Chinese Recipes cookbook, with over 300 glowing reviews. If you don't have a copy, get one now!
Broccoli Beef Recipe
Serves 2 | Prep Time: 10 Mins | Cook Time: 5 Mins
Source: Easy Chinese Recipes by Bee Yinn Low
Ingredients:
8 oz (250 g) beef tenderloin, flank steak or flap meat, cut into pieces
6 oz (175 g) broccoli florets
Water, for boiling
2 1/2 tablespoons oil
2-in (5 cm) ginger, peeled and sliced
Marinade:
1/2 tablespoon soy sauce
1 teaspoon rice wine or sherry
1/4 teaspoon sesame oil, optional
3 dashes white pepper
1 tablespoon corn starch
Sauce:
1 tablespoon soy sauce
1 tablespoon oyster sauce
1/4 teaspoon sesame oil
1/2 teaspoon sugar
1 teaspoon corn starch
4 tablespoons water
Method:
Marinate the beef with all the ingredients for the Marinade, about 15 minutes.
Bring the water to boil and add a few drops of oil. Blanch the broccoli florets in the hot water, about 10 seconds. Remove the broccoli immediately with a strainer or slotted spoon, draining the excess water. Set aside.
Heat 1 tablespoon of oil in a wok or skillet over high heat. Stir-fry the beef until 70% cooked. Dish out and set aside.
Heat the remaining oil in a wok or skillet over high heat. Add the ginger and stir-fry until aromatic. Transfer the beef into the wok or skillet and stir-fry until the beef is cooked through and the center of the meat is no longer pink, about 1-2 minutes. Add the broccoli and then the Sauce, stir to combine the ingredients well.
As soon as the sauce thickens, dish out and serve immediately.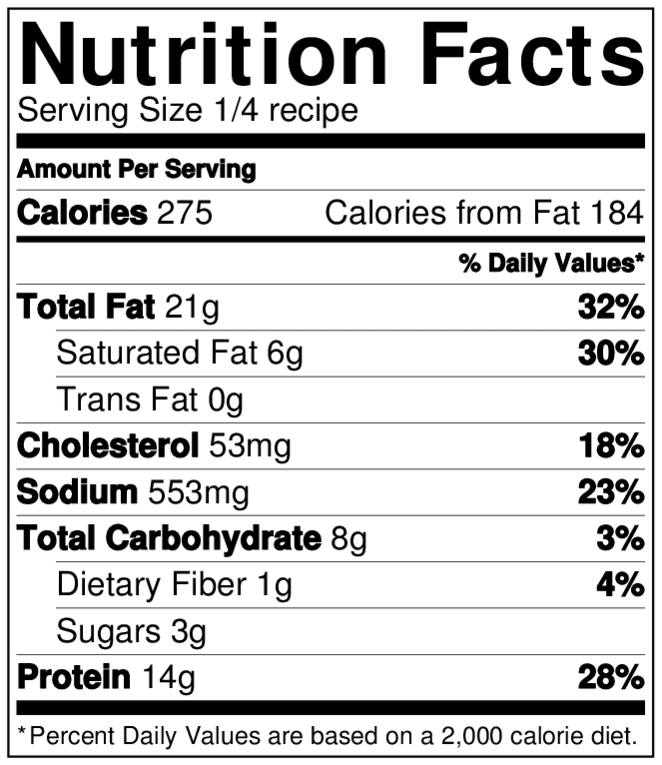 Most-Pinned Recipes
Ginger Garlic Baked Chicken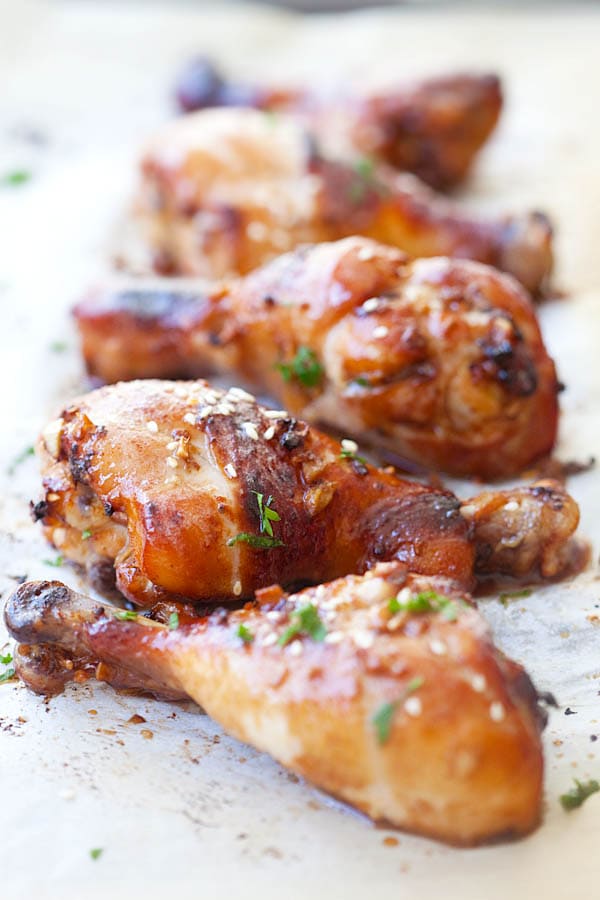 Crab Rangoon (Cream Cheese Wontons)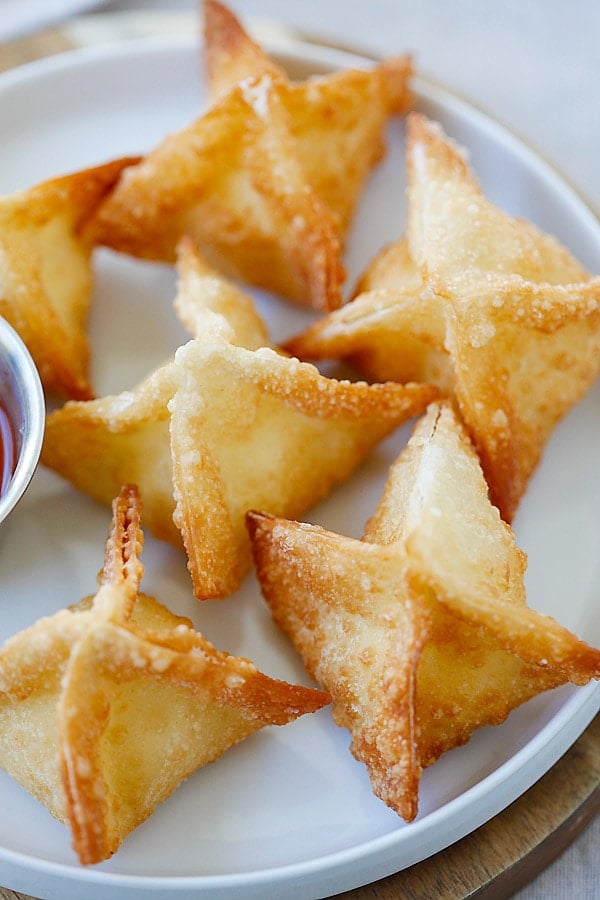 Chicken Wontons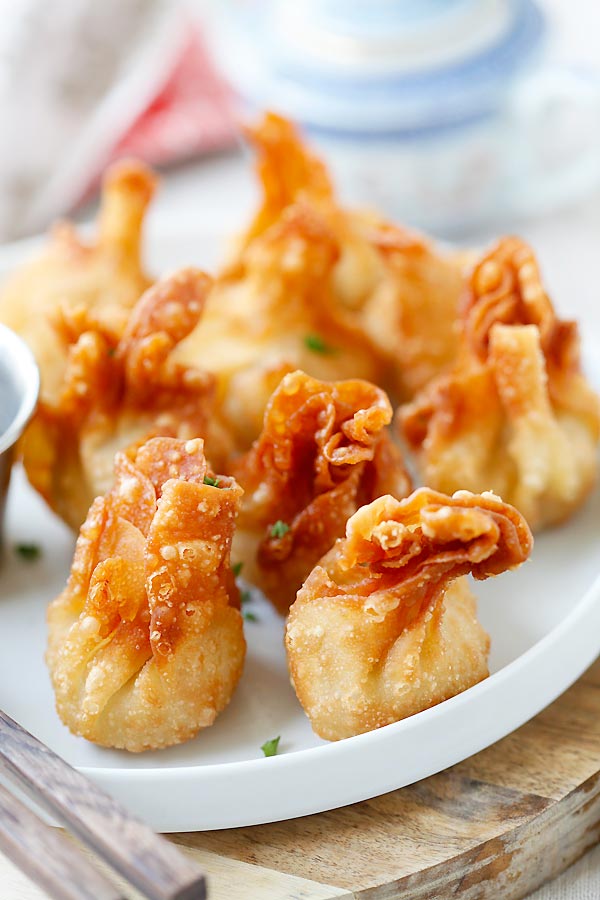 Onion Scallion Beef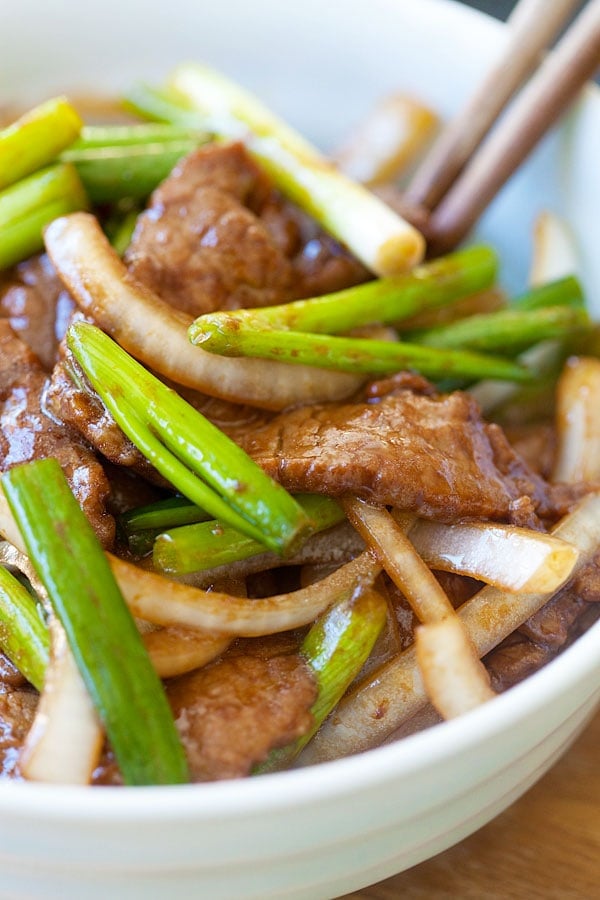 Thai Chicken Sate with Peanut Sauce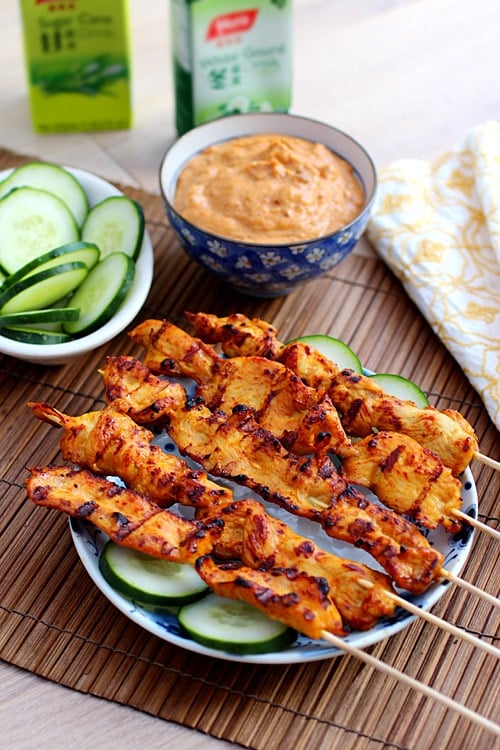 Thai Peanut Sauce