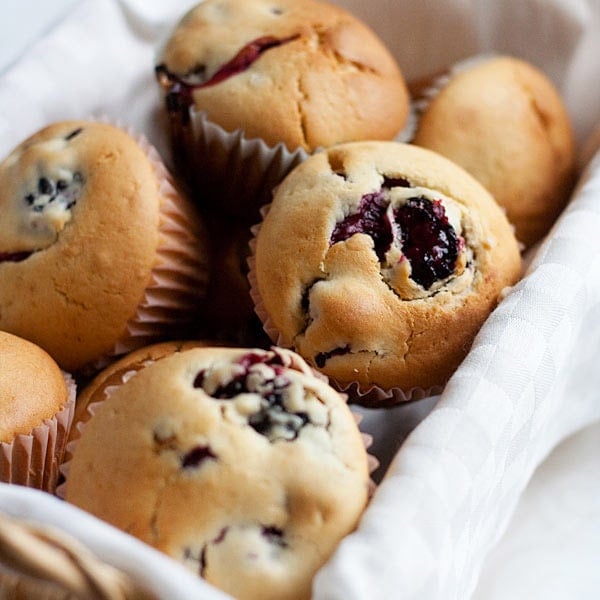 Blackberry Muffins Recipe
A delicious recipe for fluffy, tender, moist-crumbed Blackberry Muffins that are bursting at the seams with fresh blackberries. | rasamalaysia.com
Prep time:
Cook time:
Total Time: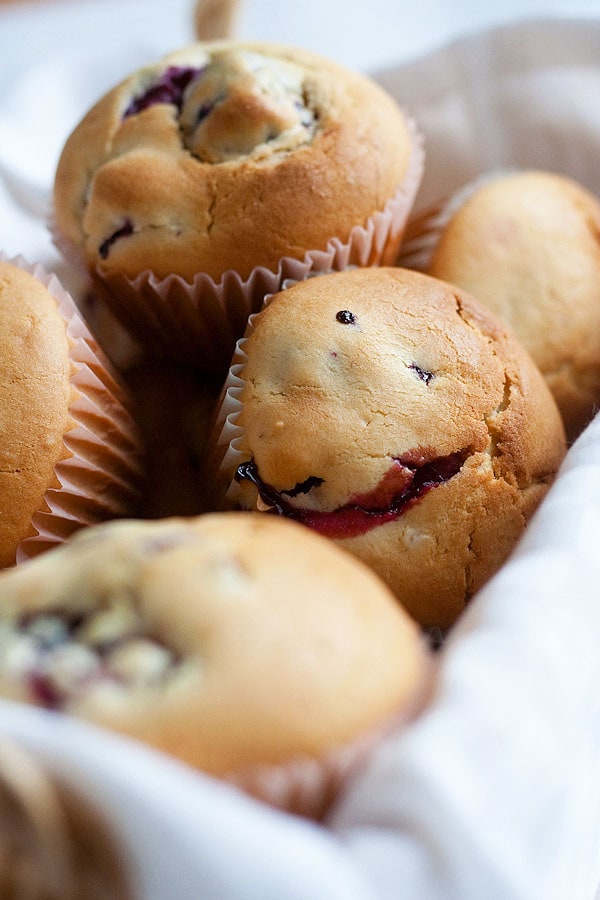 Here in California, we are lucky to have berries all year round, even though they are not in season. Last weekend, I got a box of fresh blackberries from Costco and baked a batch of these beautiful looking blackberry muffins.
Blackberry is a great source of antioxidant–in fact, the highest of all accordingly to this article—meaning you're more likely to stay younger, healthier, and live longer with lots of blackberries.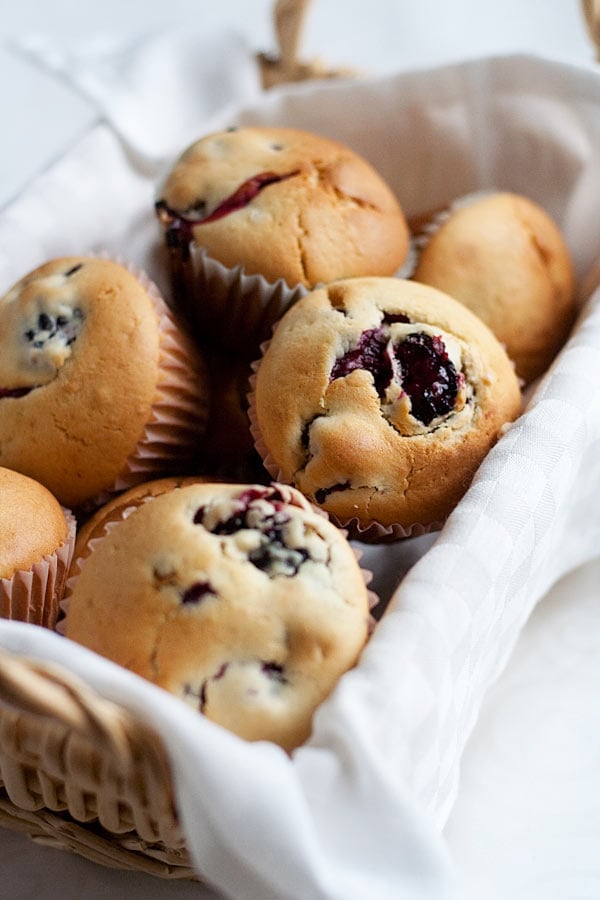 Blackberry Muffins Recipe
Prep time: 20 minutes | Bake time: 20 Minutes
Ingredients:
1 1/2 cup all-purpose flour
1 teaspoon baking powder
1/2 teaspoon Salt
1/4 cup sugar
1/2 stick unsalted butter (4 tablespoons or 60 grams), melted and cooled
1 large egg, beaten
3/4 cup plus 2 teaspoon milk
1 1/2 cups blackberries
Method:
Preheat oven to 400 degree F. Line a muffin pan with 10 paper muffin cups or spray with non-stick cooking spray. If you have a twelve-hole muffin pan, fill the two empty cups halfway with water (this makes the muffins moist).
Sift the flour, baking powder, and salt into a large bowl. Stir in the sugar. In another bowl, together the melted butter, egg, and milk. You can also use an electronic hand mixer. Pour the wet ingredients over the dry ingredients and whisk until just blended (mixture should be slightly lumpy).
Add the blackberries to a bowl and stir them in just enough to combine.
Divide the batter evenly among the prepared muffins cups. Bake the blackberry muffins until golden, for about 20-25 minutes. Remove the blackberry muffins from the pan and transfer to a wire rack to cool. Blackberry muffins are best served warm.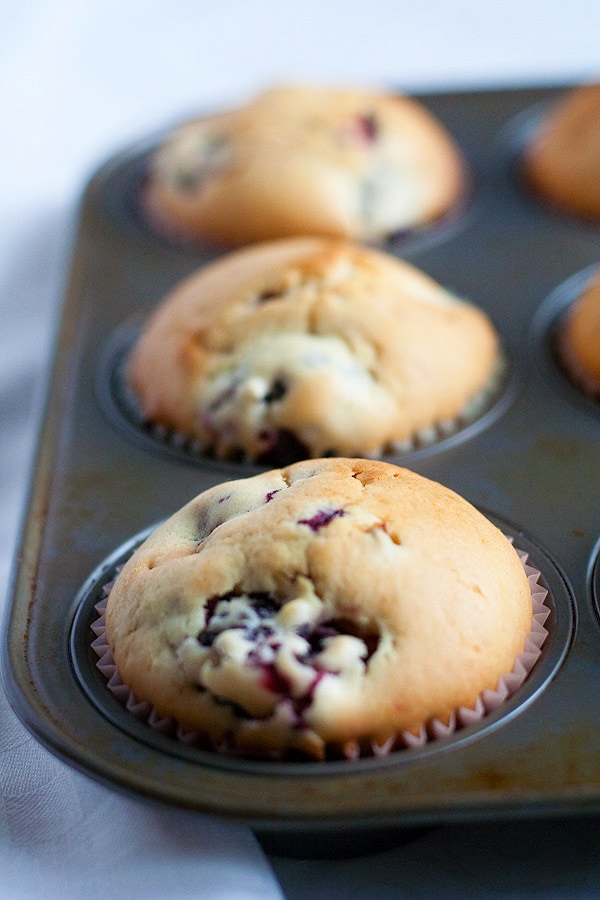 NEW! Menu Pairing Ideas: