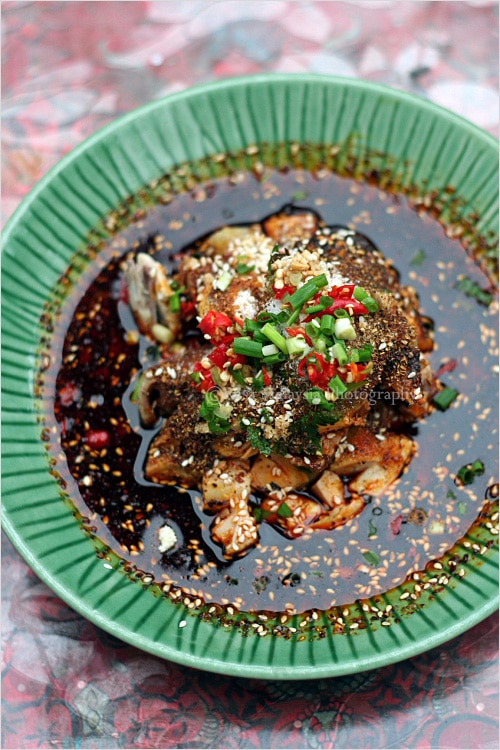 I am back from Chengdu, Sichuan after the brief weekend visit.
Chengdu is highly regarded as the culinary capital of China with mouthwatering Sichuan cuisine and famed local "small eats" (小吃).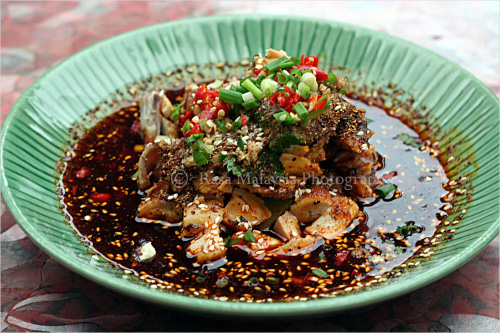 Here is bon-bon chicken or "bang bang ji" (棒棒鸡), which is available in many Chinese restaurants in the US. Bon-bon chicken is a very popular "small eats" in Chengdu.
It's basically poached chicken cut into small pieces, and then drenched in a bath of spicy and "mala" (numbing and spicy/麻辣) sauce.
It's topped with chopped scallions, chilies, sesame seeds, crushed peanuts, a pinch of sugar, Sichuan peppercorn powder (花椒粉), and MSG! MSG is very common in Sichuan food. At a mala hotpot dinner, I saw diners making dipping sauces composed of sesame oil, oyster sauce, salt, and MSG. It was really interesting…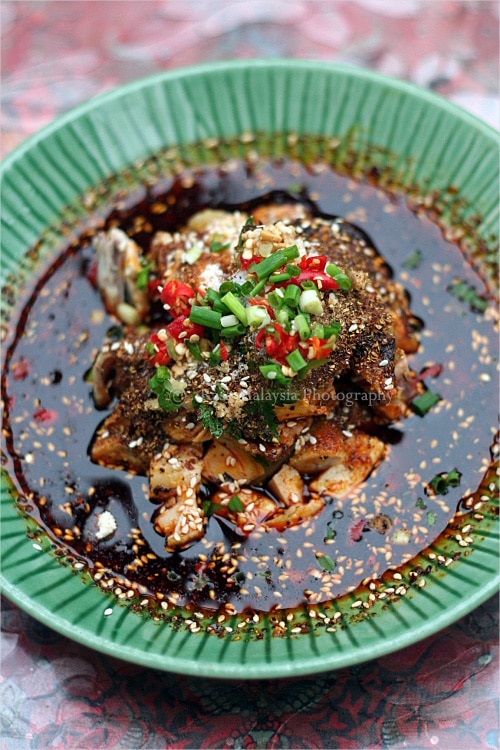 You can find bon-bon chicken almost anywhere in Chengdu–mobile carts, stalls, and little restaurants dotting the city. This plate of bon-bon chicken costs RMB10 (approximatey US$1.50) and was sinfully delicious and addictively spicy. A must-try if you are in Chengdu.