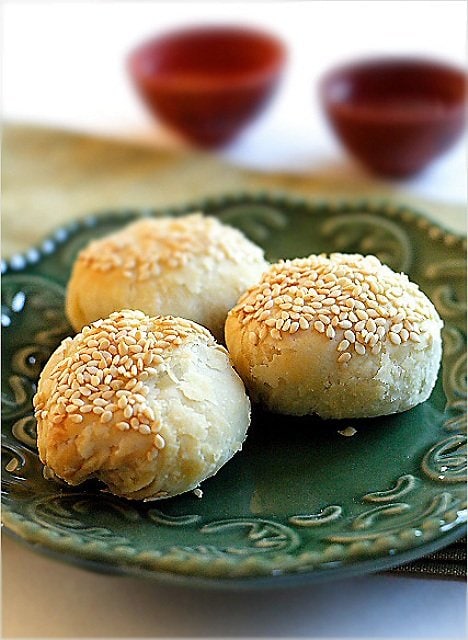 This week is going to be a crazy busy bee week as I am hosting an important event at my company, and then I am off to San Francisco for more work.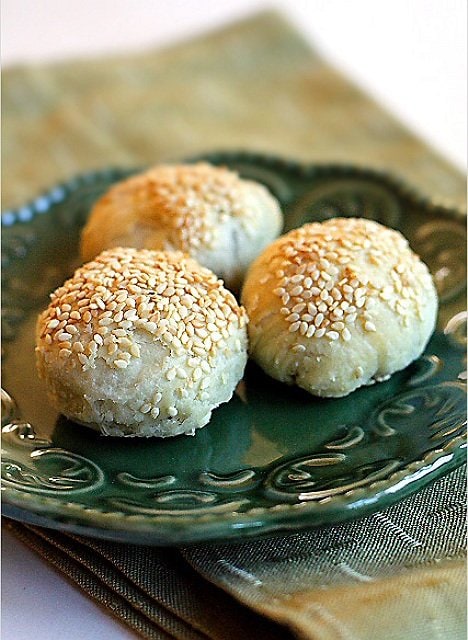 My regular recipe posting will be taking a hiatus while I juggle my professional life (and shmooze and mingle with the corporate kinds). Instead, I will be serving up some food porn for your ogling pleasure.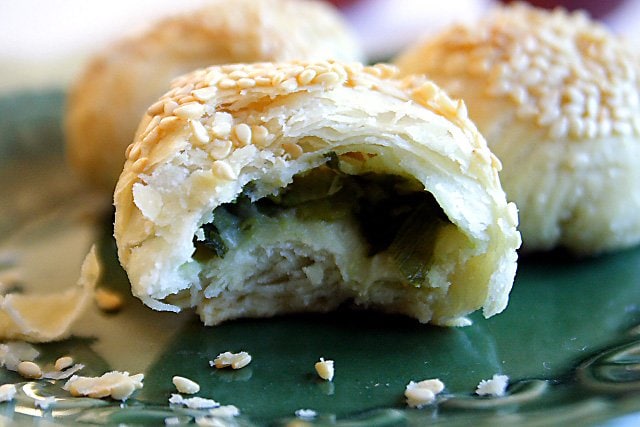 I hereby kick start my food porn series with these savory Chinese biscuits filled with chopped scallions. They are called 蟹壳黄, or literally yellow crab shell, and yes, chopped scallions do make a fantastic filling! I love these biscuits; they are my favorite weekend munchies…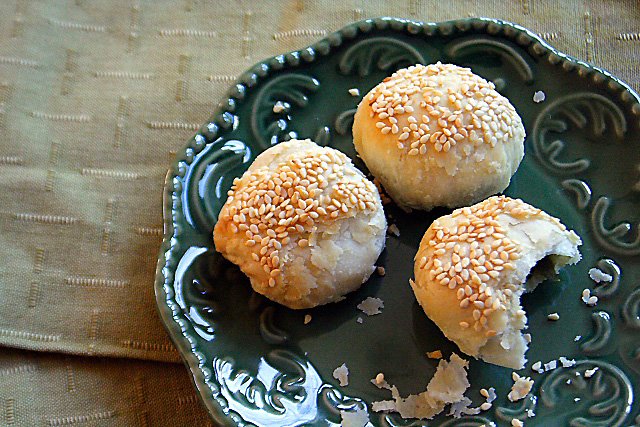 They are available at my favorite Taiwanese joint here in Irvine, California: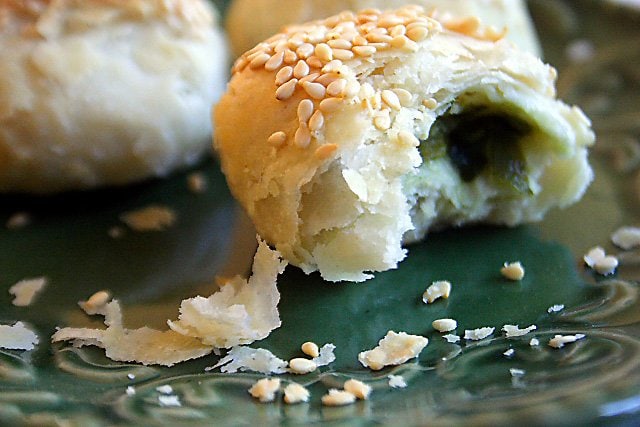 A & J Restaurant (半亩园)
14805 Jeffrey Rd # D
Irvine, CA 92618
949-786-3585
There are branches in San Jose, California, too.
For more food porn, click here for my food photography. Happy President's Day!