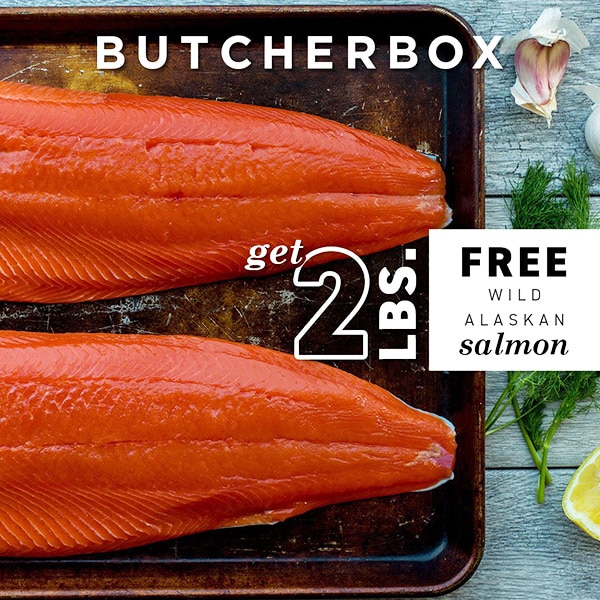 I am partnering with my friends at BUTCHER BOX to giveaway a BUTCHER BOX Wild Alaskan Salmon Giveaway, MSRP: $129, US only.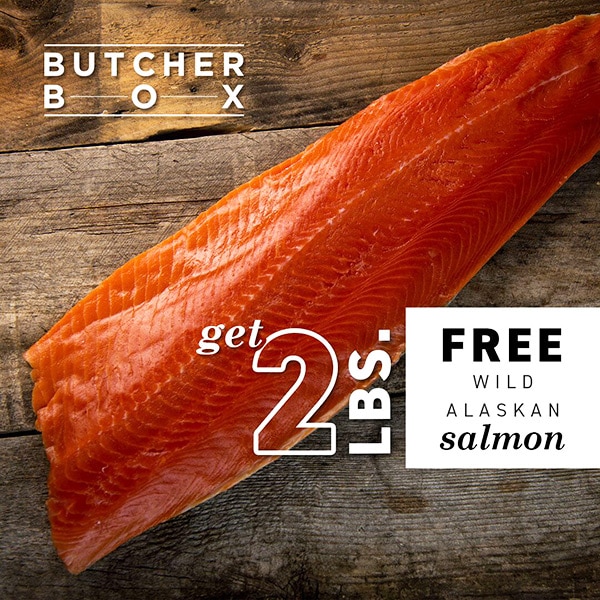 Butcher Box Wild Alaskan Salmon Giveaway
Every year, the best sockeye salmon on the planet make their way to the pristine waters of Bristol Bay. It's no secret that wild caught Alaskan salmon is high in antioxidants, vitamins and minerals, and tastes incredible. ButcherBox has partnered with fishermen who uphold strict fishing and handling practices to guarantee an unprecedented level of quality and sustainability. And as always, our products contain no artificial coloring, no additives, no hormones, and no antibiotics ever.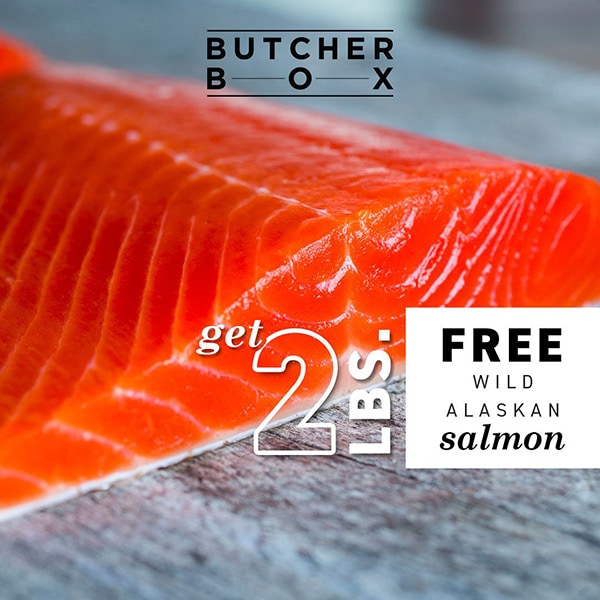 About
One night, our founder Mike Salguero ended up in someone's living room picking out his very own $400 pile of meat from a cow share. Not just any cow, either – a 100% grass-fed cow. He was instantly hooked on the pure, natural taste, and was thrilled to discover the health advantages grass-fed beef has over ordinary grain-fed beef.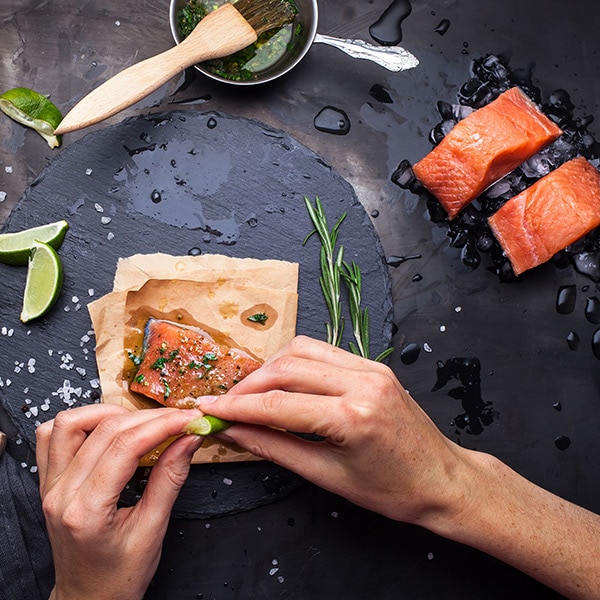 Description
ButcherBox delivers 100% grass-fed beef, free range organic chicken and heritage breed pork directly to your door. Think of us as the neighborhood butcher for modern America.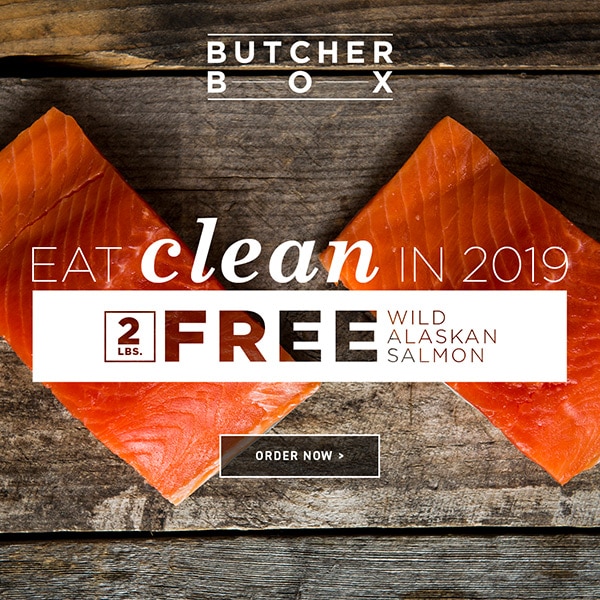 Beef, Pork, Chicken, Salmon
When it comes to meat, we look for great tastes and textures, just like you. Every cut that appears in your box has been personally taste-tested by us. Because we have access to the whole animal, we introduce you to cuts that you would never find at your local grocery store, but end up loving. The incredible quality of ButcherBox meat starts with our commitment to raising animals humanely, as nature intended. We keep it simple by giving you real meat.
How They Buy
ButcherBox strives for excellence in every area, and that includes working with the best possible meat processing facilities. We work with companies and farmers that are dedicated to doing the right thing – never cutting corners, and always looking for ways to improve.
Every facility operates based on the principles set out by Dr Temple Grandin, and is equipped with the latest technology. They are inspected and approved by the USDA or a comparable agency, and there is someone on site at all times to ensure our products surpass safety standards.
We also believe in fair labor practices. In line with our family and community values, our partners treat their employees as part of the team.
About The Meat
Beef:
100% grass-fed & grass-finished.
Pasture-raised and free to roam.
Pork:
Bedding in open barns.
Nutritious, all-vegetarian diet (forage + feed).
Chicken:
Roosting in barns and specialized enhancements.
Plentiful outdoor access.
Nutritious, all-vegetarian diet (forage + feed).
Eligibility: United States only. No purchase necessary and subject to this official giveaway rules.
Closing Date: April 14, 11:59 pm PST. Winner will be randomly selected and contacted via email on April 15, 2019.
To enter, please follow the steps below.
Step 1
Follow Rasa Malaysia (@rasamalaysia) on Instagram. (Click on the Instagram button below and click "Follow." If you don't have Instagram, skip this step.)

Step 2
Follow All Rasa Malaysia Boards on Pinterest. (Click on the Pinterest button below and click "Follow All." If you don't have Pinterest, skip this step.)

Step 3
Fill in the form below. You can enter to win every day.
BE SURE TO ENTER EVERYDAY! ONE ENTRY PER DAY STRICTLY ENFORCED. By entering into this contest, you are automatically subscribed to Rasa Malaysia newsletter for new giveaways, recipes, and more. If you don't want to receive the newsletter, you may unsubscribe it.
GIVE US SOME LOVE!
Like Rasa Malaysia on Facebook. (Click on the Like button below.)