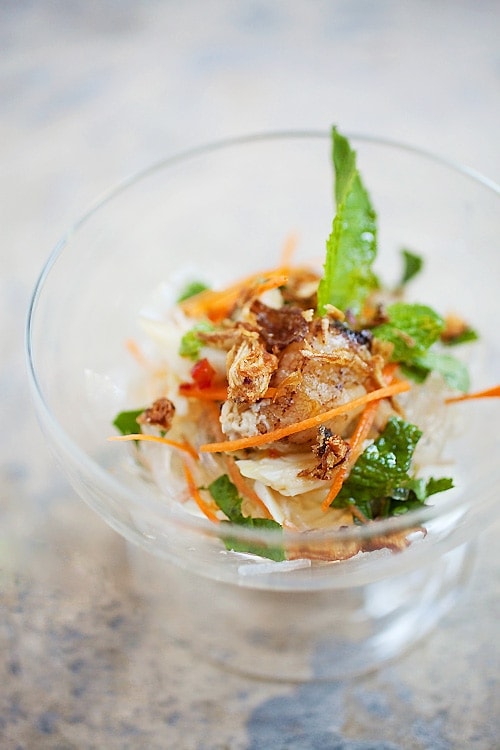 I am calling Denver area readers and fans of Rasa Malaysia…because I have a date with you on August 22 from 6 pm to 10 pm at the award-winning ChoLon Modern Asian Bistro. Read the information below and mark your calendar!
In end of May, I traveled to Vietnam with my friends Robert Danhi and Chef Lon Symensma on a fish sauce odyssey. The entire journey was chronicled in this post, and now the crew reunite in Denver at ChoLon for a Street Food Festival. The most exciting thing is that I will be cooking and presenting two (2) dishes, so you will be able to finally taste my food, plus sampling tons of delicious Southeast Asian fares prepared by the chef extraordinaire at ChoLon. Isn't that amazing?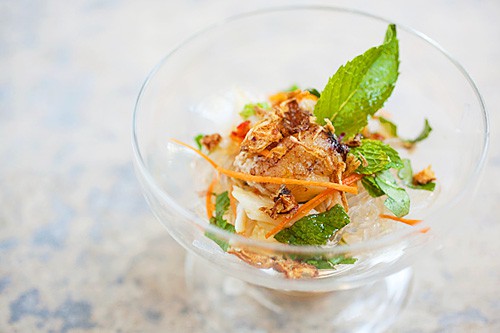 One of the dishes I will be making is Cold Crab Noodle (pictured above), inspired by the stir-fried crab noodles we had in Vietnam. I will also be bringing my Malaysian root to the event and will make Tamarind Shrimp with Pineapple Cocktail. Here is the press release from ChoLon regarding the event, so buy your tickets now (only $75 including food and booze) as they are sure to sell out very quickly. There are not many tickets left, so bring yourself and your loved ones, friends and family, and we will see you there.
Call ChoLon: 303-353-5223 or purchase tickets online cholonstreetfoodfest.eventbrite.com
Or via OpenTable by clicking here.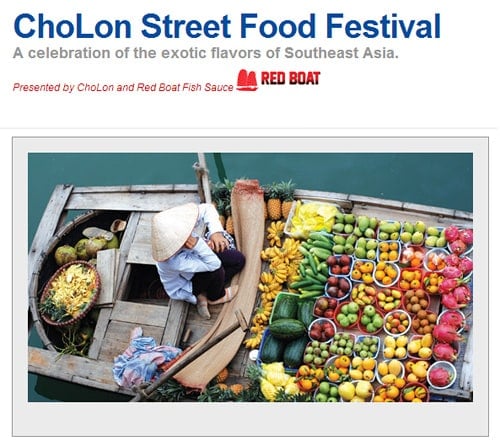 ChoLon Street Food Festival – August 22, 2013
This year, Executive Chef Lon & Chef Jeff joined award winning cookbook author, Chef Robert Danhi, and top South East Asian food blogger, Bee Yinn Low, on a journey to Southeast Asia, with Red Boat fish sauce founder Cuong Pham.
Their travels carried them to the waters off Phu Quoc, where Red Boat harvests black anchovies to produce its "extra virgin" fish sauce. The group also engaged with locals at countless street markets, all the while experiencing the distinctive flavors of the region.
Since their return to Denver, not only has the team at ChoLon taken much inspiration from what they tasted, but on August 22nd a dinner event dedicated to this tour will take place at ChoLon, in the form of the ChoLon Street Food Festival.
The restaurant will transform to a Southeast Asian food court, where stalls are filled with the foods and libations the group experienced abroad. The team will illustrate their culinary travels with tantalizing dishes, and share brilliant photography and video capturing their adventure.
Various satays and Vietnamese-style wings will be grilled off the patios. The bar and main dining room will offer Red Boat cocktails, Asian beers, plus dishes like Chili Crab Dip, Steamed rice rolls, Thai Curries, Tamarind Shrimp, as well as soft serve Asian flavored ice creams, Vietnamese coffee and much more.
When: Thursday, August 22, 6 pm – 10 pm
Where: ChoLon, 1555 Blake Street Denver, CO 80202
$75 per person in advance
RSVP: Call ChoLon: 303-353-5223 or purchase tickets online cholonstreetfoodfest.eventbrite.com
Or via OpenTable by clicking here.
ChoLon
1555 Blake Street
Denver, CO 80202
303-353-5223
cholon.com/denver