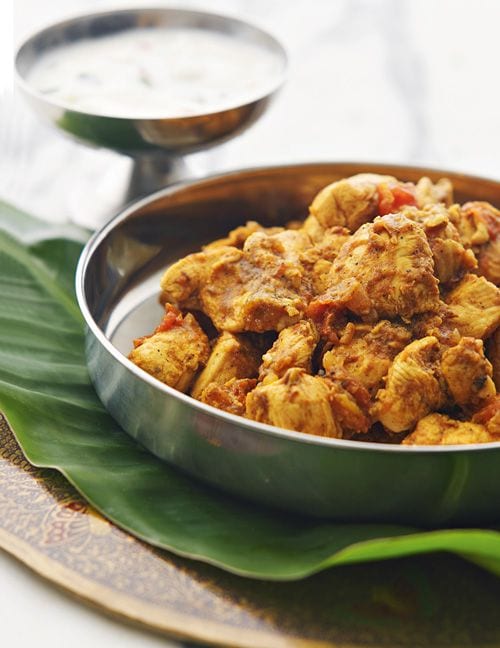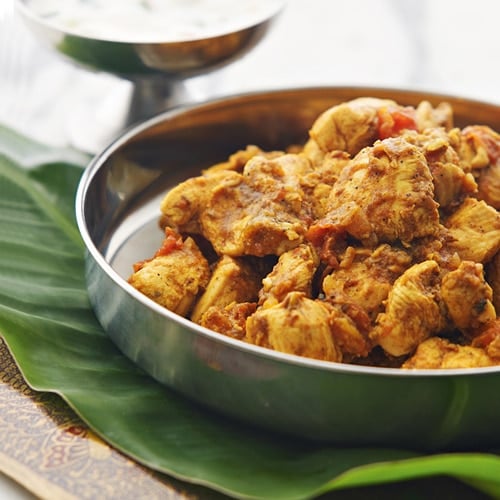 Cardamom Chicken (Masala Murgh)
Cardamom chicken or masala murgh is an Indian chicken dish made with cardamom and spices. Delicious cardamom chicken or masala murgh.
Prep time:
Cook time:
Total Time: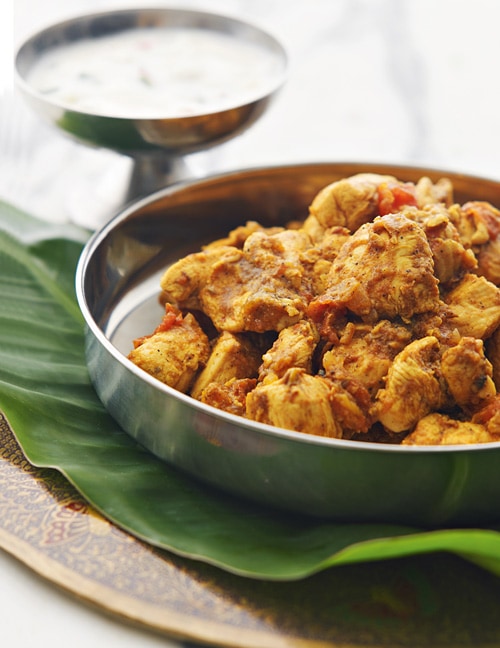 Growing up in Malaysia, I was exposed to Indian cuisine since I was little. Both my late parents loved Indian food…their favorite food in the world was nasi kandar, or Indian rice plates made popular by Indian-Muslim in Penang. At home, my mother loved cooking Indian curry: chicken curry, Indian squid curry, or seafood curry.
Everyone in the family enjoys a good pot of fiery hot and spice-laden curry; as the smell and aroma of Indian curry wafting out of the kitchen, we knew that lunch and dinner would be excellent. I also love Indian flat breads, such as naan and roti canai. My father would always pack a slice or two of sweet roti canai for me as a snack or late night supper. Indian food was a staple in our family, and Indian food is also the ultimate favorite for Mr. Rasa Malaysia.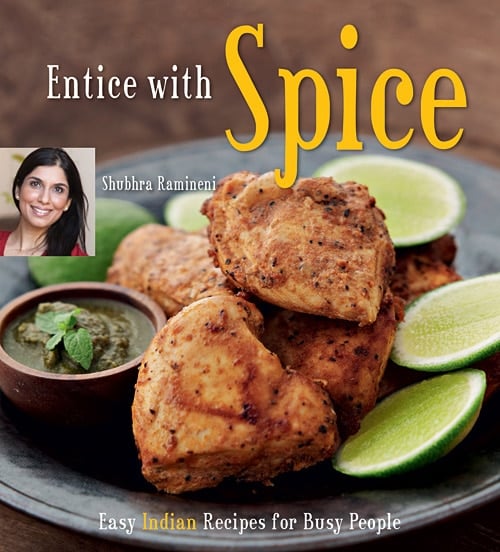 Cardamom Chicken (Masala Murgh)
Source: Entice with Spice by Shubhra Raminen
My mother makes this quick-and-easy chicken dish by first making her fancy version of masala (tomato and onion spice base), to which she adds some cardamom. Once the masala picks up the subtle cardamom flavor, she then adds the chicken (murgh) and sautés it until it is done. Masala murgh can be eaten with Indian breads such as Whole Wheat Flatbreads, Oven Baked White Breads or Oven Baked Whole Wheat Breads. It can even be served with Plain Boiled Rice or Rice with Cumin and Peas. Add your favorite curried vegetable dish and a side of Three Vegetable Raita, and you have a complete and balanced Indian meal.
Serves 4 | Prep time: 10 minutes | Cook time: 30 minutes | Refrigerator life: 3 days | Freezer life: 1 month
Reheating method: Place the refrigerated or defrosted chicken in a skillet over medium-low heat and stir periodically. A less preferred method is to place the chicken in a microwave and stir periodically.
Ingredients:
1 ¼ lbs (600 g) boneless, skinless chicken breast
4 tablespoons vegetable oil
1 tablespoon minced garlic
2 ½ teaspoons peeled and finely grated fresh ginger
1 onion, grated on the largest grating holes on a box grater or shredded in a food processor
¾ teaspoon cumin seeds
4 whole green cardamom pods
1 large fully ripe tomato, cut into 4 pieces
¼ heaping teaspoon ground turmeric
¾ teaspoon ground red pepper (cayenne)
¾ teaspoon salt
¾ teaspoon ground black pepper
Method:
1. Wash the chicken with cold water and cut into 3/4-inch (2-cm) pieces.
2. Pour the oil into a large skillet and place over medium heat. When the oil is heated, add the garlic, ginger and onion. Sauté until the onion is golden brown, stirring frequently, about 7 minutes.
3. Add the cumin seeds. Open the cardamoms and add the seeds and the pods. Stir to combine. Reduce the heat to medium-low. Add the tomato and cover the skillet. Cook until the tomato becomes completely soft and mashed and is combined with the onion to form a coarse paste, stirring every minute or so and lightly mashing the tomato, about 5 minutes.
4. Add the turmeric, red pepper, salt and black pepper. Stir to combine. Cook uncovered for 7 minutes, stirring frequently. This is the masala (spice base).
5. Add the chicken. Stir to combine and increase the heat to medium. Cook uncovered until there are no signs of pink when you insert a knife though the chicken, stirring occasionally, about 10 minutes.
6. Remove the cardamom pods and discard. Enjoy now or let cool to room temperature and refrigerate or freeze for later!
Most-Pinned Recipes
Ginger Garlic Baked Chicken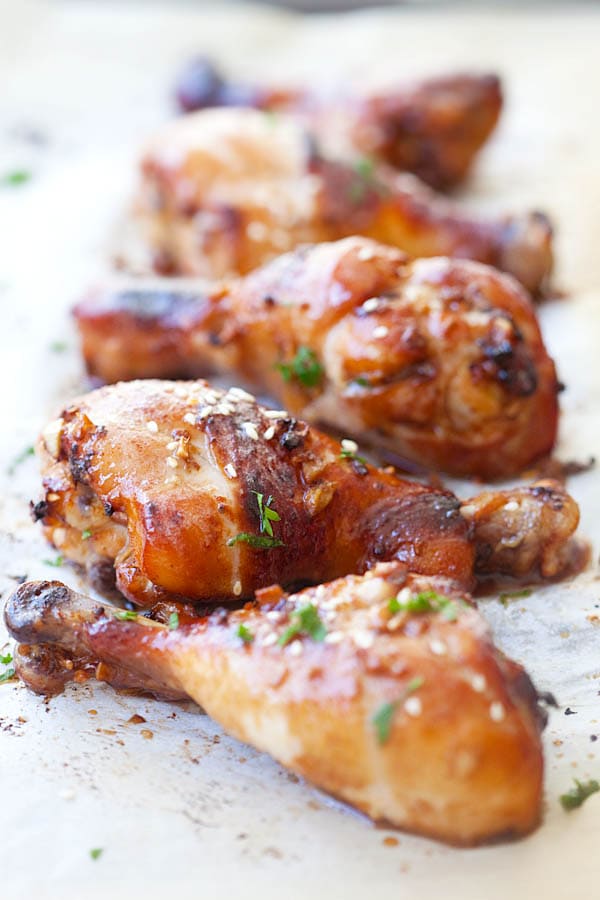 Crab Rangoon (Cream Cheese Wontons)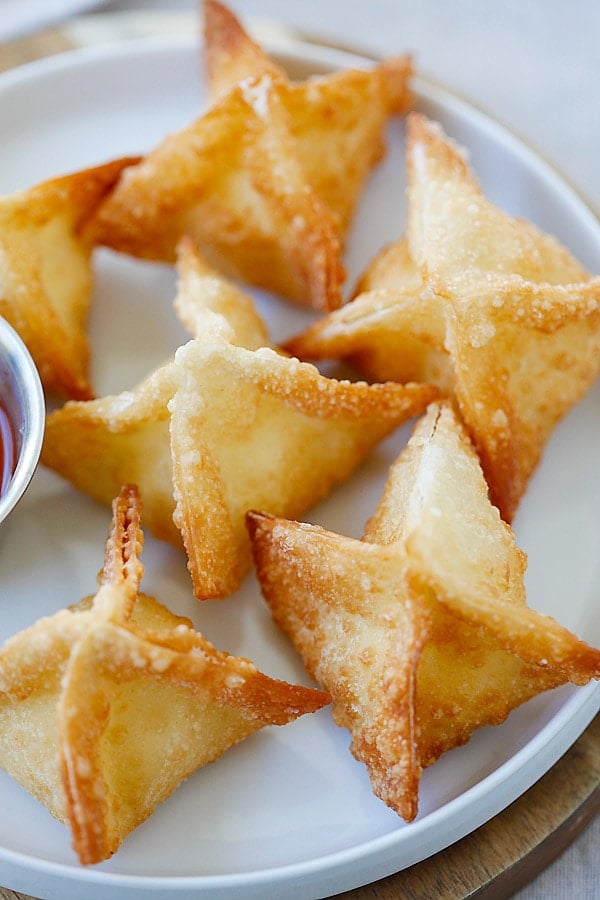 Chicken Wontons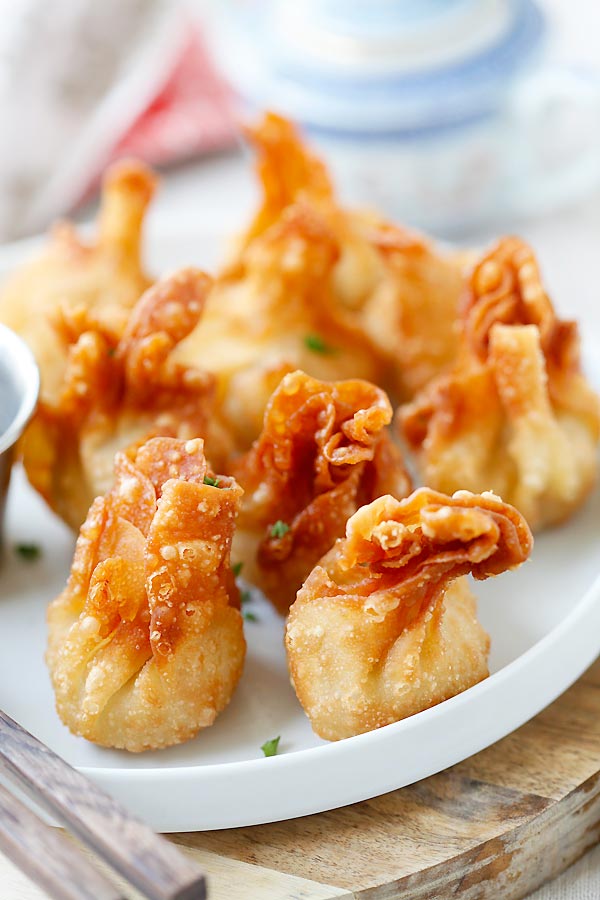 Onion Scallion Beef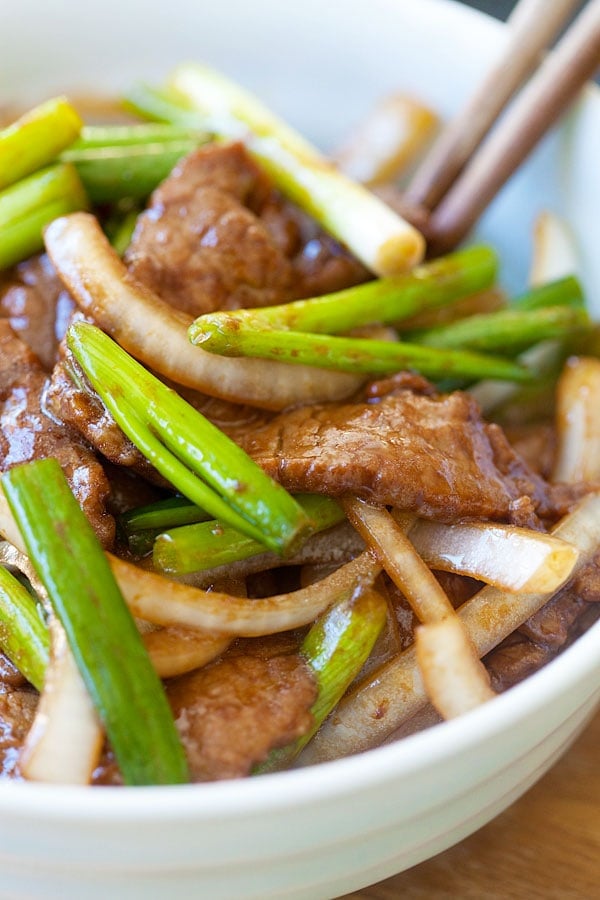 Thai Chicken Sate with Peanut Sauce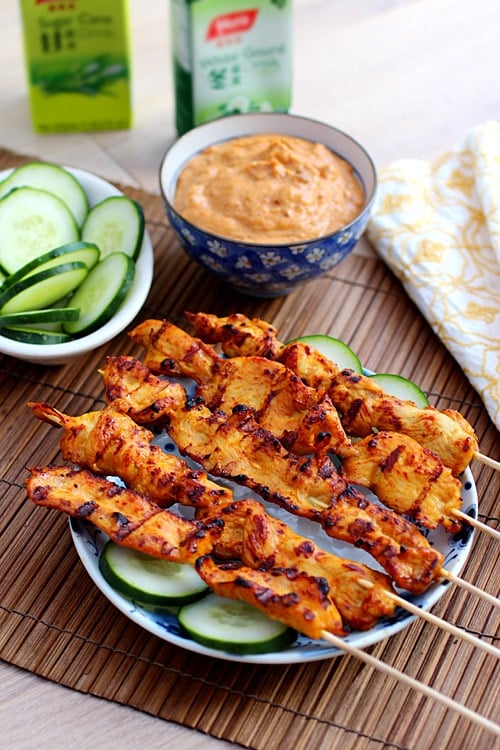 Thai Peanut Sauce