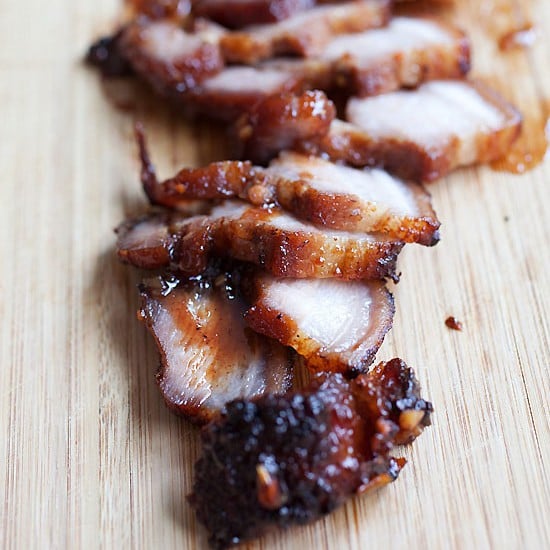 Char Siu
Char Siu – the best and easiest Chinese BBQ pork belly recipe ever. This homemade Char Siu is sticky sweet and savory and a zillion times better than Chinatown!
Prep time:
Cook time:
Total Time:
Pork Belly Char Siu Recipe
Serves 2 | Prep Time: 15 Minutes | Cook Time: 30 Minutes
Recipe Source: Pooi Sam's Facebook
Ingredients:
1 lb (450 g) skinless pork belly, cut into 2 long strips
2 tablespoons finely chopped garlic
Char Siu Sauce:
2 pieces Chinese fermented red bean curd
1 tablespoon maltose or honey
1 tablespoon Chinese Shaoxing wine
1 tablespoon soy sauce
1 tablespoon oyster sauce
1 teaspoon dark and thick soy sauce
1 teaspoon five-spice powder
1/4 teaspoon white pepper powder
3 1/2 oz (100 g) sugar, or 8 1/2 tablespoons
Method:
1. Get a big bowl, mix all the Char Siu Sauce ingredients, add the garlic and pork belly and marinate overnight in the fridge.
2. The next day, heat the oven to 400 degrees F (200 degrees C).
3. Place the pork belly on a wire rack and bake for 15 minutes.
4. Removed from oven and turn the pork belly over, brush the remaining char siu sauce over and place the pork belly back in the oven for another 15 minutes or until cooked. The char siu will look dark in color, it's normal.
5. Slice the char siu into thin and bite-size pieces, serve immediately with steamed white rice.
Cook's Notes:
You can heat up the the remaining Char Siu Sauce until it bubbles and thickens. Drizzle it on the Char Siu before serving. For the dark and thick soy sauce, you can use either kecap (kicap) manis, or regular dark/black soy sauce. If you are in Malaysia, just use the regular dark soy sauce.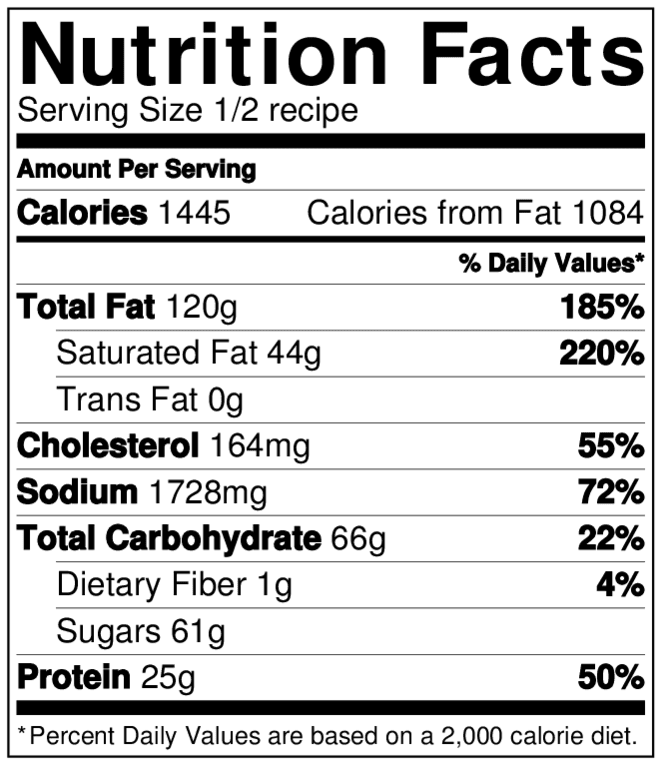 NEW! Menu Pairing Ideas:
Most-Pinned Recipes
Ginger Garlic Baked Chicken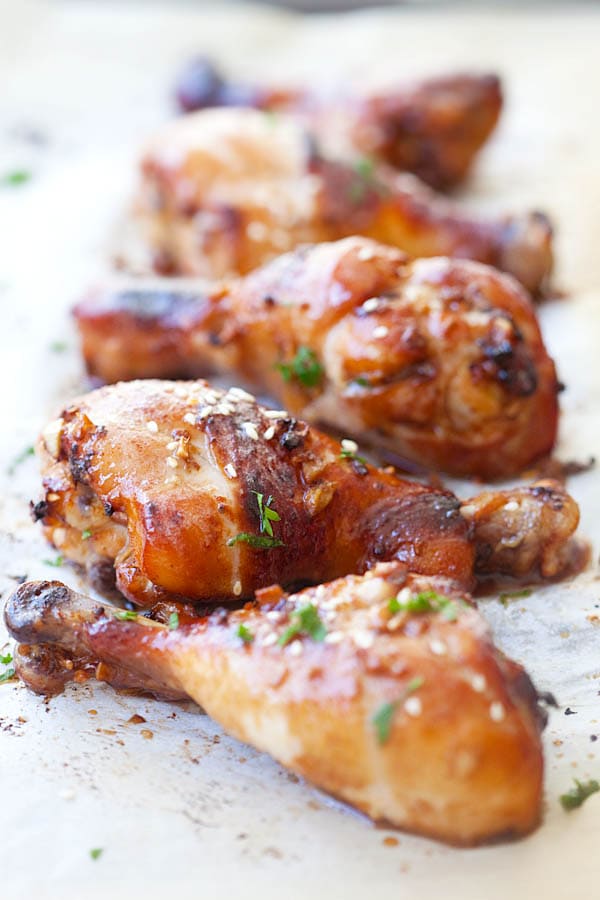 Crab Rangoon (Cream Cheese Wontons)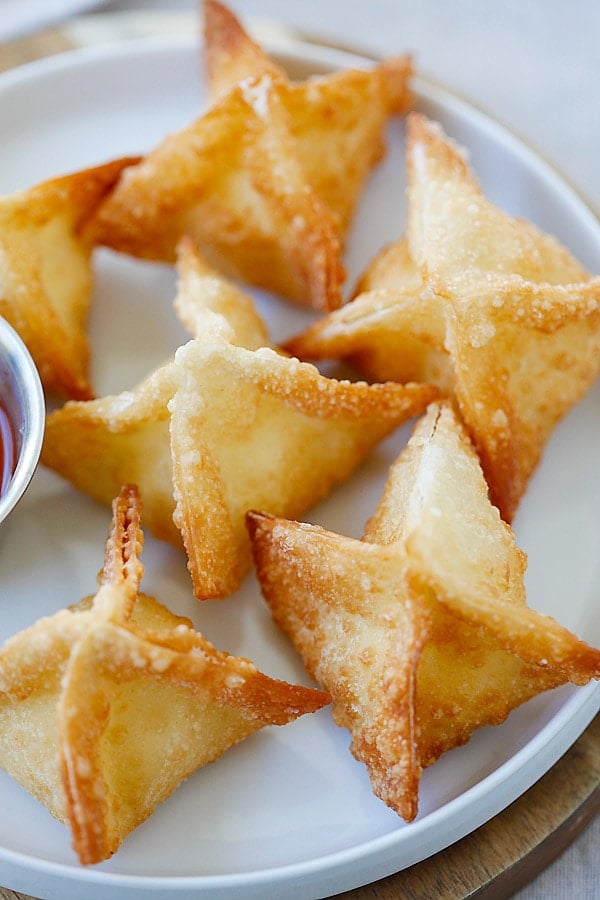 Chicken Wontons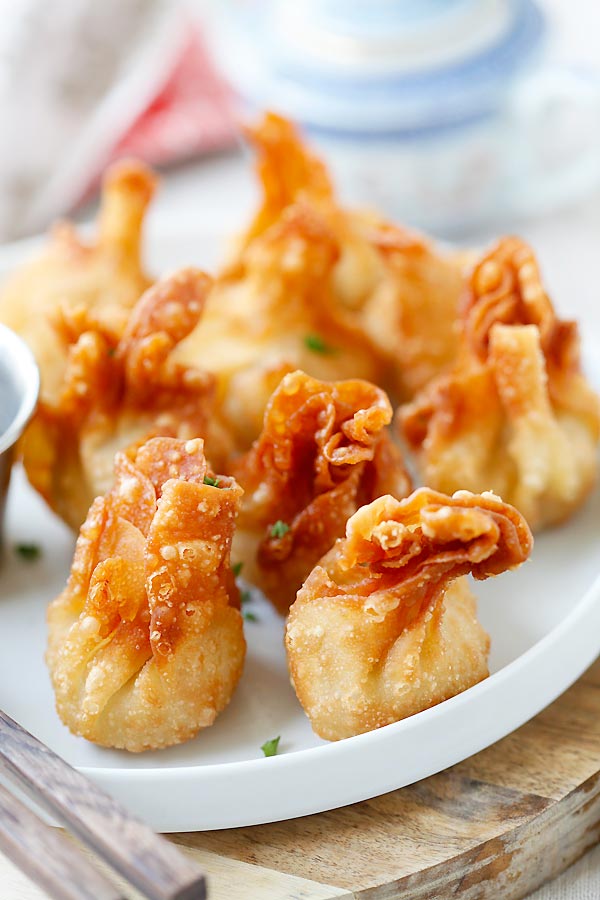 Onion Scallion Beef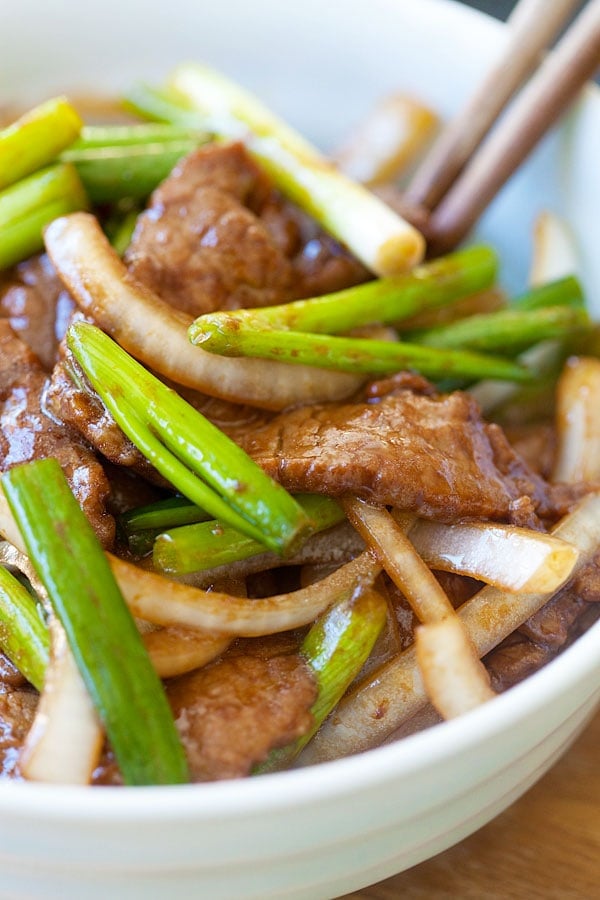 Thai Chicken Sate with Peanut Sauce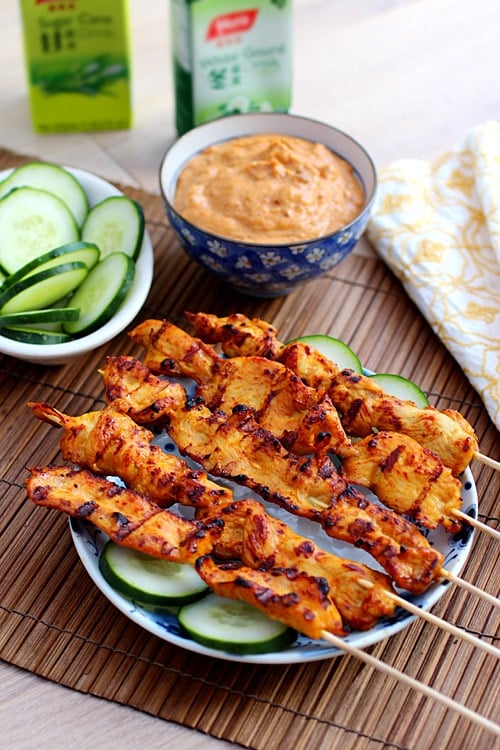 Thai Peanut Sauce