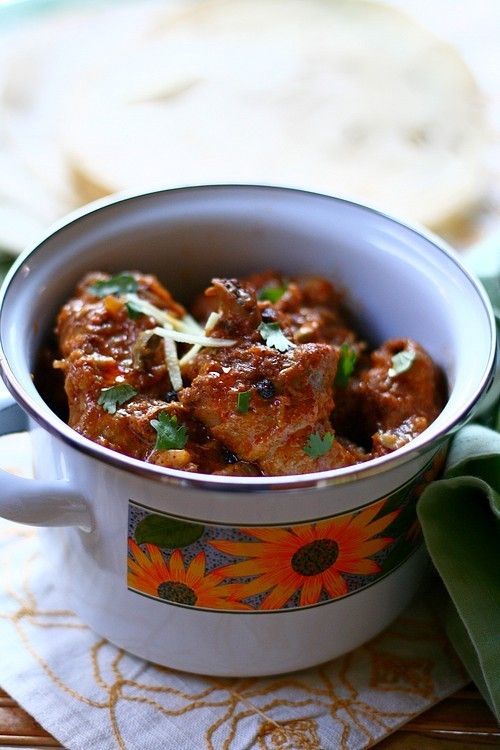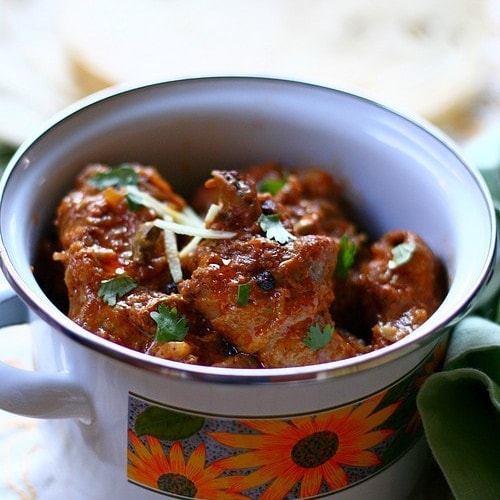 Chicken Korma
(Chicken in Rich Yogurt Curry) is a milder form of curry and is distinguished from other curries by its rich gravy and smooth texture, mainly because of its heavy incorporation of yogurt as part of its main ingredients.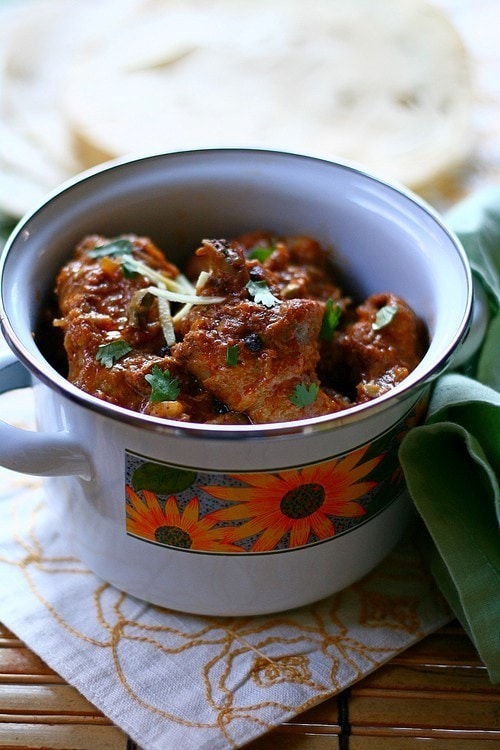 Chicken Korma
Chicken Korma – Yummy chicken in rich yogurt curry Indian recipe. Simple step-by-step with pictures to make an easy and hearty meal.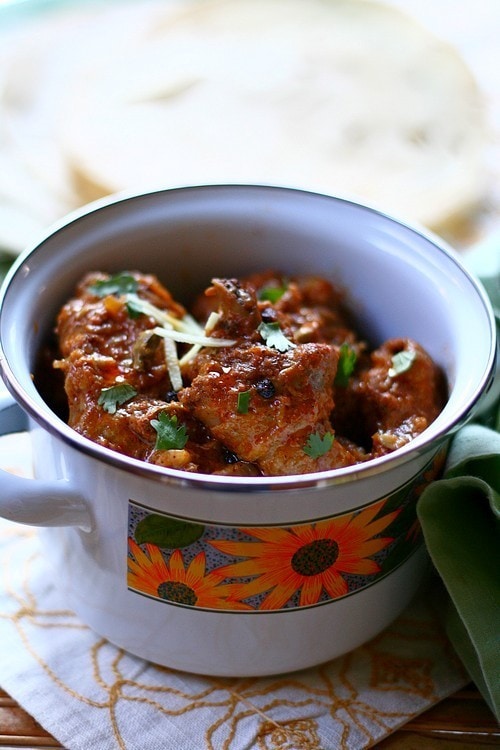 Chicken Korma Recipe (Chicken in Rich Yogurt Curry)
Ingredients:
1 1/2 lbs chicken, cut into pieces
2 1/2 tablespoons butter, ghee or oil
1 1/2 teaspoons cumin seeds
2-inch cinnamon stick, lightly bruised
2 cardamons
2 cloves
2 bay leaves
4 black peppercorns, lightly crushed
1/2 tablespoon minced ginger
1/2 tablespoon minced garlic
Marinade:
1 teaspoon salt
1 1/2 teaspoons Garam Masala
1/4 teaspoon turmeric powder
1 teaspoon coriander powder
1 teaspoon cumin powder
1 1/2 tablespoons chili powder or paprika
1 1/2 cups plain yogurt, lightly whipped
2/3 cup fried onions, lightly crushed
Method:
1. Marinate chicken with Marinade ingredients for 30 minutes to 1 hour.
2. Heat up wok with 2 1/2 tablespoons butter, stir-fry the items listed under Ingredients and let the whole spices to sizzle a bit until fragrant. Toss in the marinated chicken (with the marinade) and continue to stir-fry for 10 minutes.
3. Turn heat to medium-low, cover the wok and cook for 30 minutes, or until the oil slightly separates, chicken is tender enough and you have achieve the gravy consistency that you prefer.
4. Salt to taste, and add some water if the dish appears to be too dry. Dish out and serve with basmati rice or Naan bread.
Cook's Notes:
Mutton, lamb, beef and vegetable makes delightful Korma as well.
If you prefer, substitute yogurt with cream or coconut milk, or a combination of them.
Fried onions can be substituted with fried shallots.
To prepare fried onions at home, deep-fry finely sliced onions on high heat for 10 minutes or until color changes to almost translucent and crispy. Spread out on paper towels and pat dry.
Most-Pinned Recipes
Ginger Garlic Baked Chicken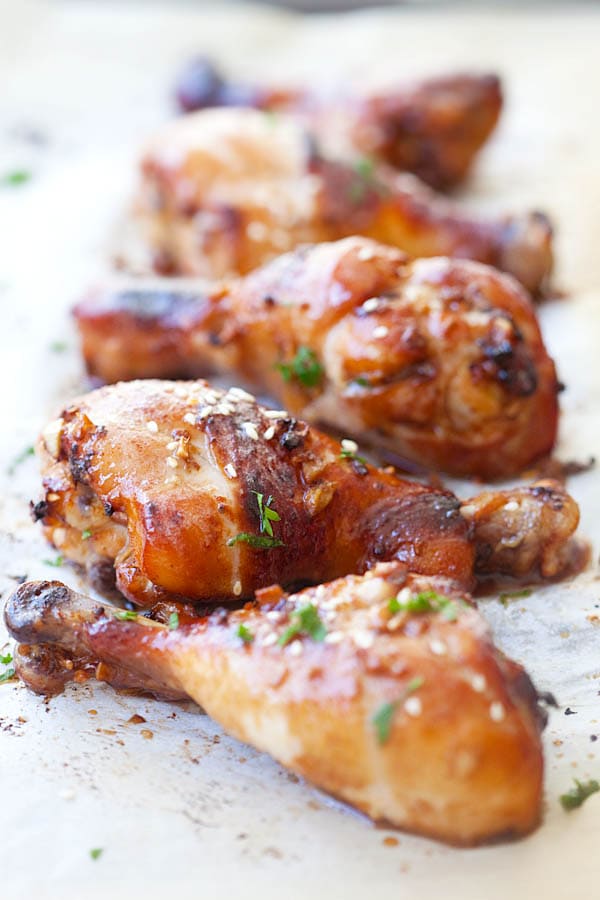 Crab Rangoon (Cream Cheese Wontons)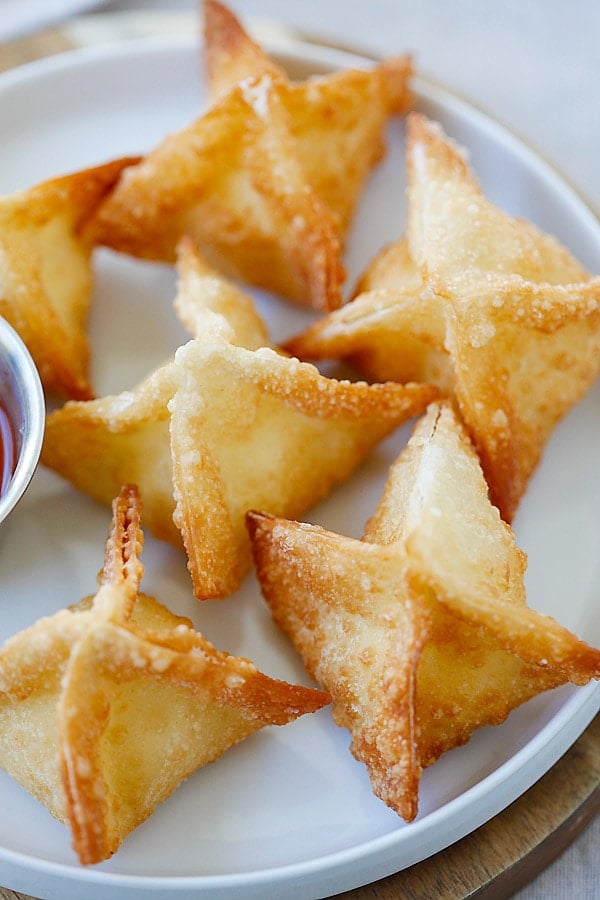 Chicken Wontons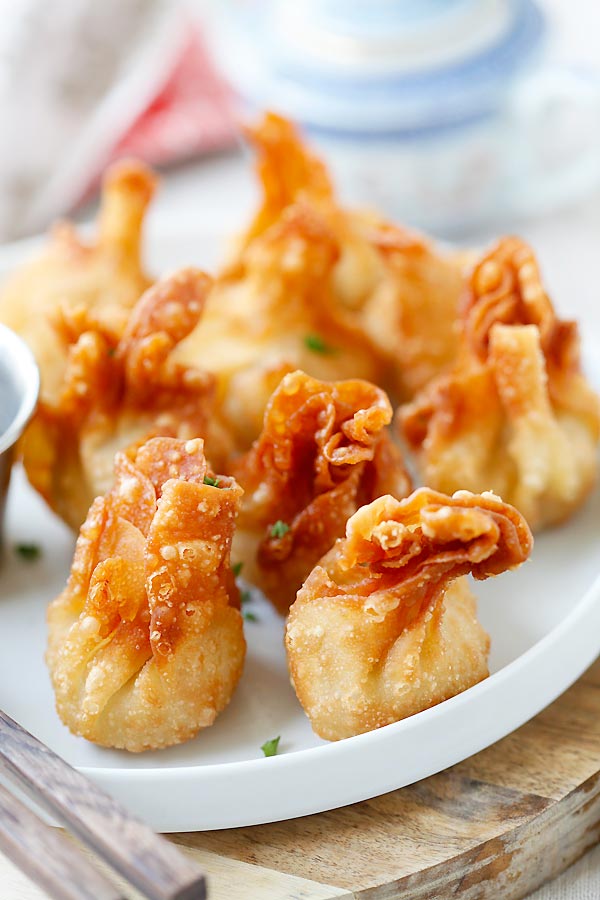 Onion Scallion Beef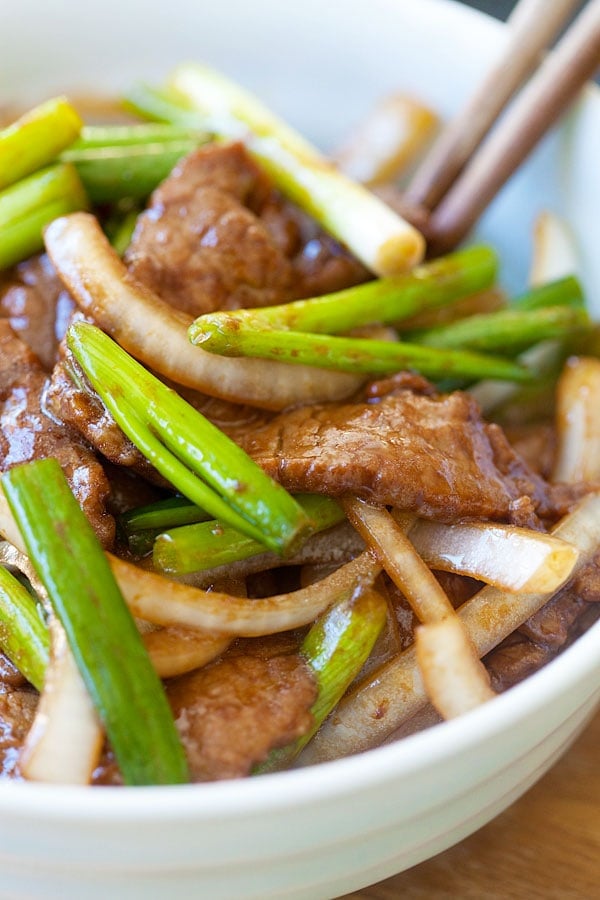 Thai Chicken Sate with Peanut Sauce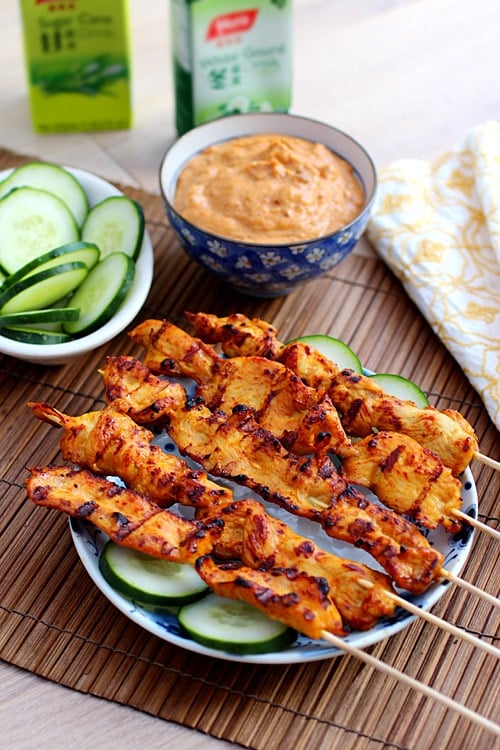 Thai Peanut Sauce