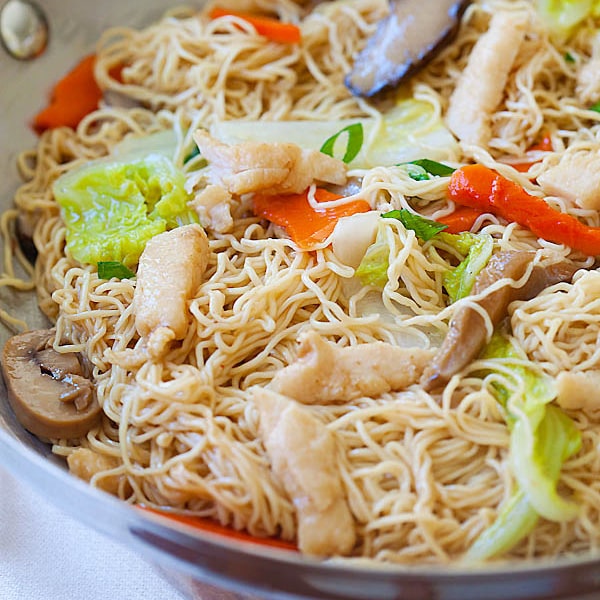 Chicken Lo Mein
Chicken Lo Mein – Easy, healthy, non-greasy homeade recipe that is much better than Chinese takeout | rasamalaysia.com
Prep time:
Cook time:
Total Time: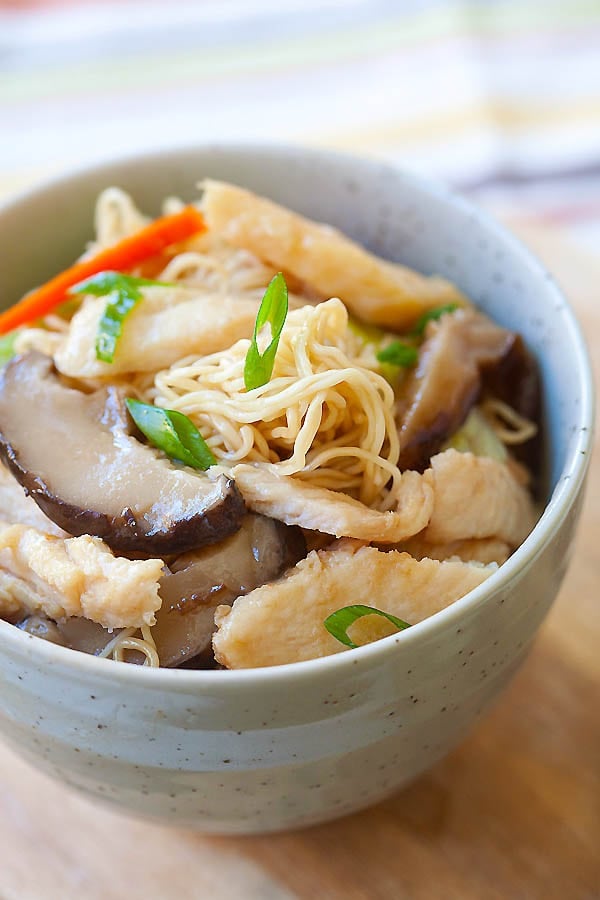 Chicken Lo Mein
Lo Mein recipe with chicken. Easy, healthy, non-greasy Chicken Lo Mein with vegetables that is much better than the Lo Mein at Chinese takeout.
Homemade Lo Mein can be as easy and flexible as you want it to be. Simply put, use fresh noodles, or spaghetti or angel hair, your choice of meat, seafood and vegetables, a light sauce, and there you go—a healthy yet delicious home-cooked Lo Mein. My favorite Lo Mein dish has always been Chicken Lo Mein. Noodles tossed in light sauce, and then cooked with chicken broth. For added flavor, mix in some mushrooms of your choice and some seasonal vegetables.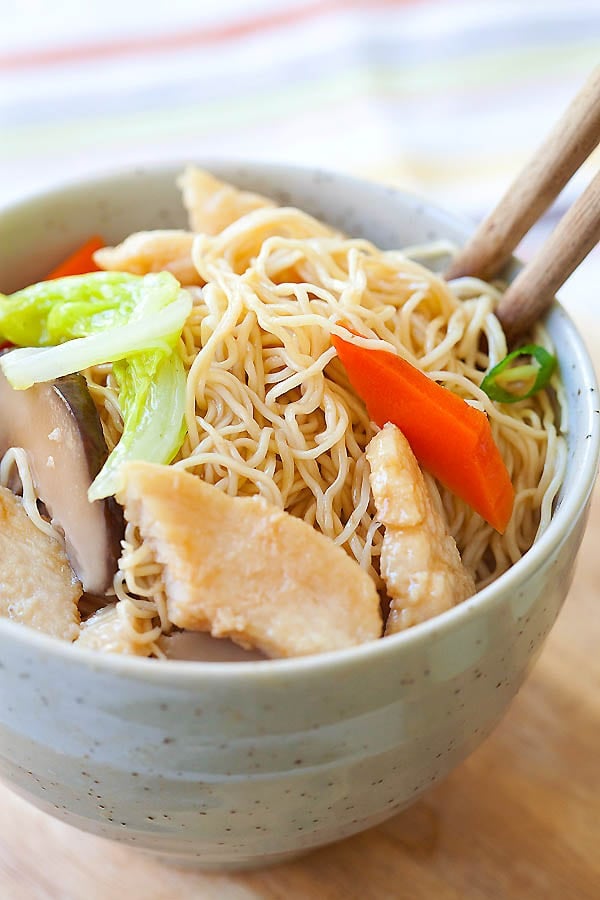 Chicken Lo Mein Recipe
Serves 2 | Prep Time: 15 Minutes | Cook Time: 5 Minutes
Ingredients:
8 oz fresh (regular or thin) Chinese noodles, or spaghetti/angel hair
Water, for boiling noodles
8 oz boneless chicken breast, sliced
1 teaspoon constarch
4 tablespoons oil
3 cloves garlic, peeled and minced
1 cup Napa cabbage, sliced
2 fresh Shiitake mushroom, sliced
1/3 cup carrots, peeled and cut into pieces
1/2 cup chicken broth
Sauce:
1 tablespoon soy sauce
1 teaspoon oyster sauce
1/4 teaspoon sesame oil
3 dashes white pepper
1 teaspoon sugar or to taste
Salt, to taste
Method:
Bring a pot of water to boil, gently loosen up the fresh noodles before boiling.  Cook the noodles according to the instructions or until pre-al dente because you're going to finish cooking the noodles later in the wok. Marinate the chicken with the cornstarch. Set aside. When the noodles are ready, drain the noodles. Mix all the ingredients of the Sauce in a small bowl. Stir to combine well. Set aside.
Heat up a wok with 2 tablespoons of oil. Stir-fry the garlic until fragrant, and then add in the chicken, Napa cabbage, mushroom, carrot and stir-fry for about 2 minutes before adding in the chicken broth and the Sauce. Bring the chicken broth to boil and let reduce a bit. Turn off the heat and stir in the noodles and combine well, dish out and serve immediately.
NEW! Menu Pairing Ideas:
Most-Pinned Recipes
Ginger Garlic Baked Chicken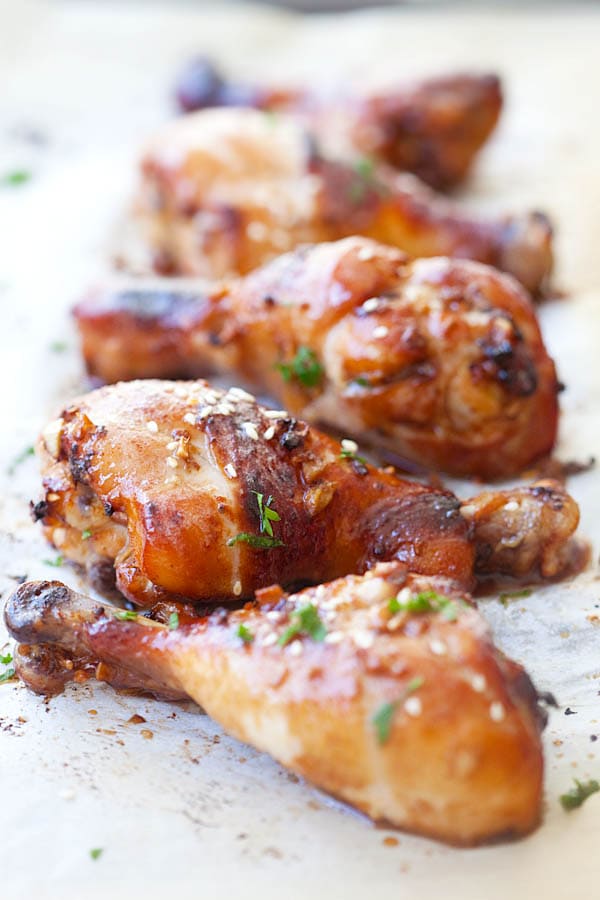 Crab Rangoon (Cream Cheese Wontons)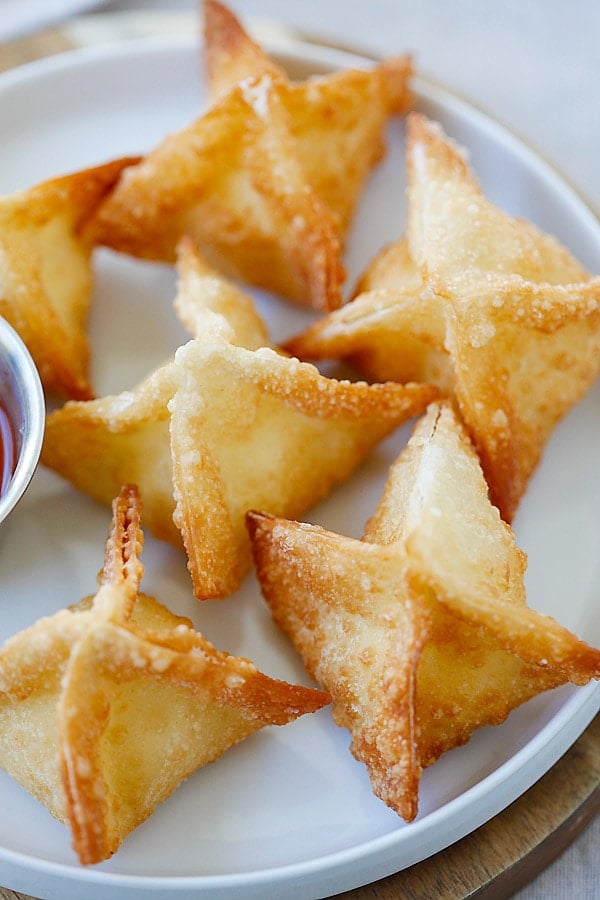 Chicken Wontons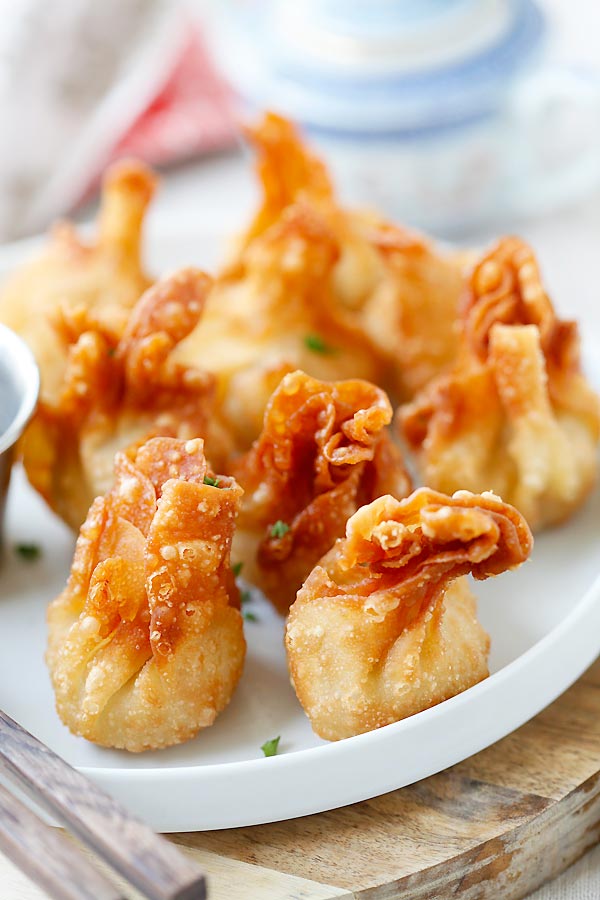 Onion Scallion Beef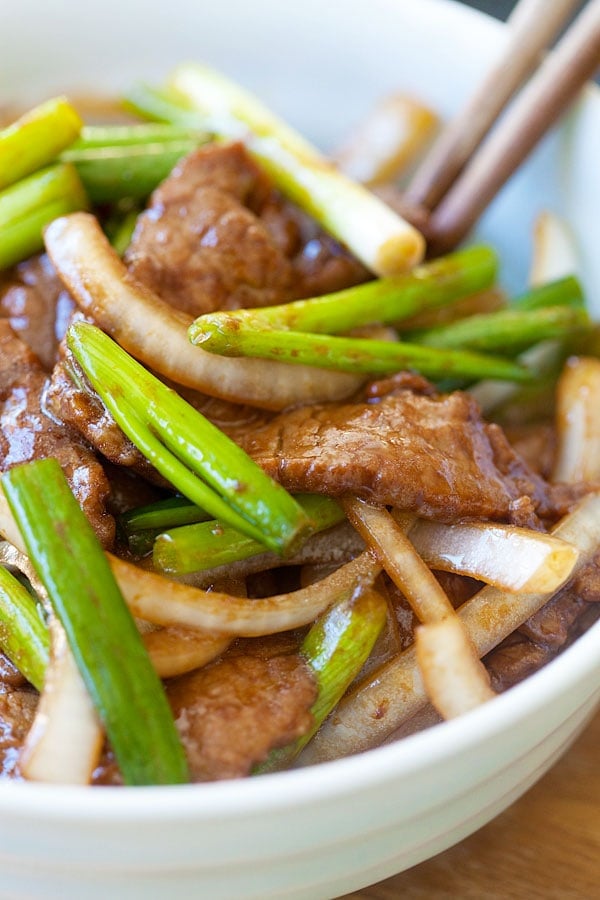 Thai Chicken Sate with Peanut Sauce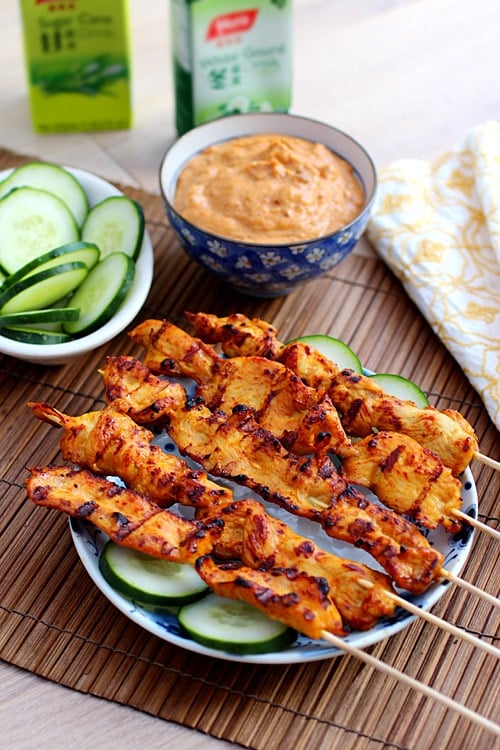 Thai Peanut Sauce