Juicy Chicken Meatballs
The JUICIEST chicken meatballs ever. Flavor the chicken meat balls with ginger and garlic and you have the best tasting meatballs
Prep time:
Cook time:
Total Time:
Recently, I got connected with an Irvine-based food blogger Reem at Simply Reem. She is an artist so I invited her over to teach me how to paint some wood boards (for food photography). She came over with a serving of chicken meatball biryani, which is a specialty of northern Indian food.
Now, I have to say that I am partial to all kinds of meatballs, there is just something so irresistible about ground meat shaped into balls. Every culture has its own version of meatballs. My favorite has always been my version of pork meat balls, seasoned with Chinese 5-spice powder. But Reem's meatballs are top notch, and I immediately fell in love with them and begged her for the recipe.
Chicken Meatballs Recipe
Adapted from Simply Reem
Serves 2-3 | Prep Time: 20 Minutes | Cook Time: 10 Minutes
Ingredients:
1 lb boneless, skineless chicken thighs
1/4 small onion
3-4 small garlic
1 egg white
1 1/2 tablespoons lemon juice
1 teaspoon salt
3 dashes black pepper
10 cilantro leaves, roughly chopped
Mashed green peas
Finely diced carrots
cayenne pepper
Oil, for shallow frying
Method:
Blend the chicken, onion, garlic, egg white, lemon juice, salt and pepper in a food processor until well combined. Transfer the ground chicken out in a bowl and stir in the chopped cilantro leaves. For the toddler version, fold in the mashed peas and diced carrots. For the regular version, just add a pinch or two of cayenne pepper. Stir to combine well.
Wet both hands with some water and shape the ground chicken into meatballs and lay on a plate lined with parchment paper. Heat up a pan or skillet with some oil, shallow fry the meatballs until lightly browned or cooked through. Serve immediately.

Most-Pinned Recipes
Ginger Garlic Baked Chicken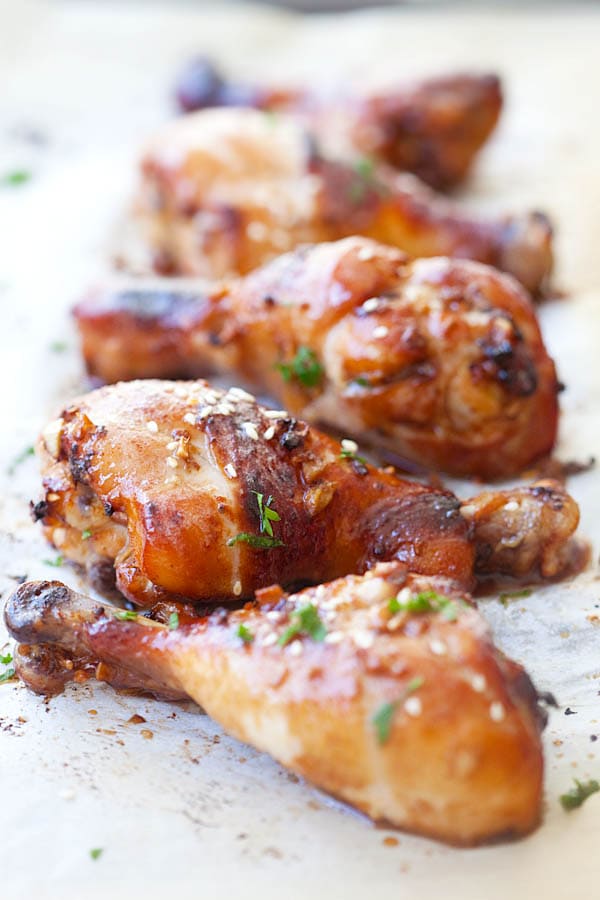 Crab Rangoon (Cream Cheese Wontons)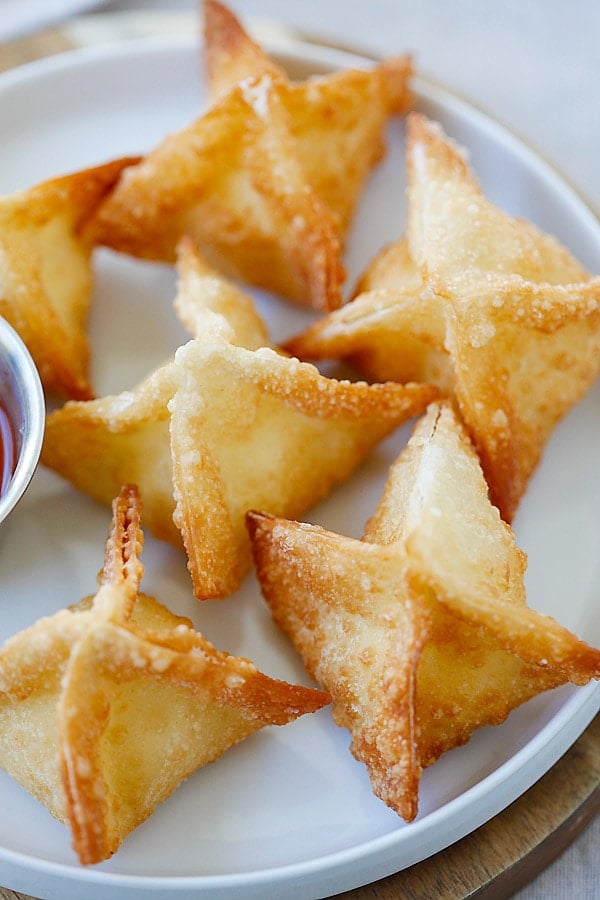 Chicken Wontons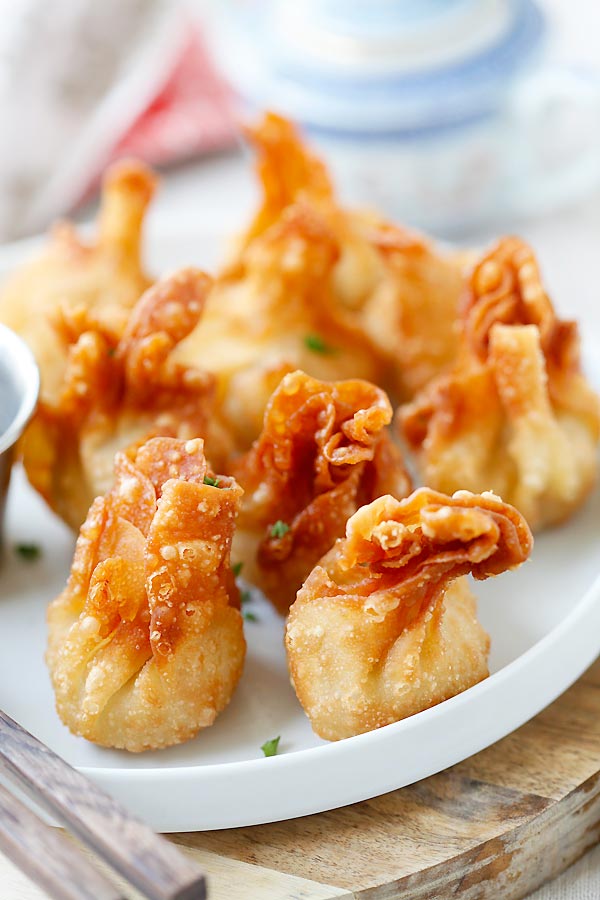 Onion Scallion Beef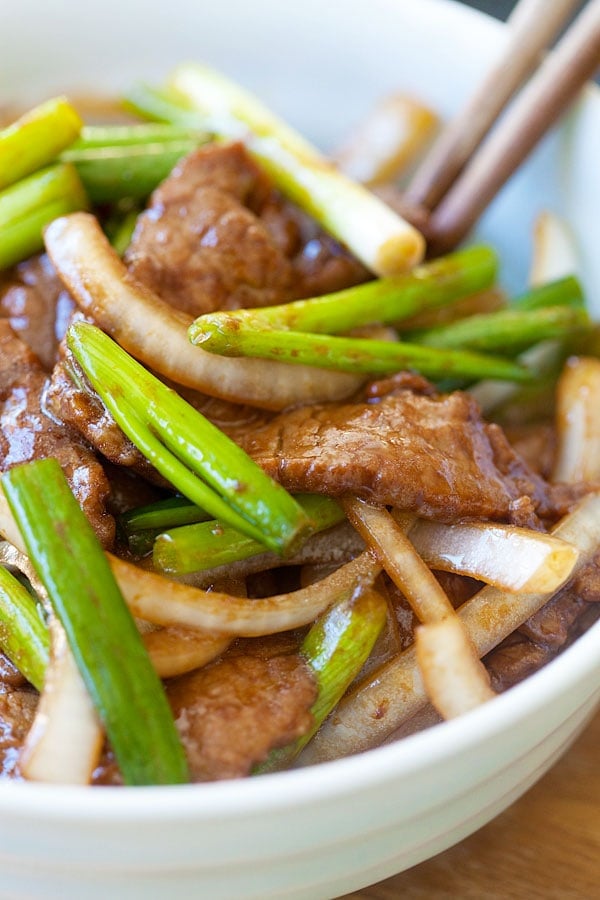 Thai Chicken Sate with Peanut Sauce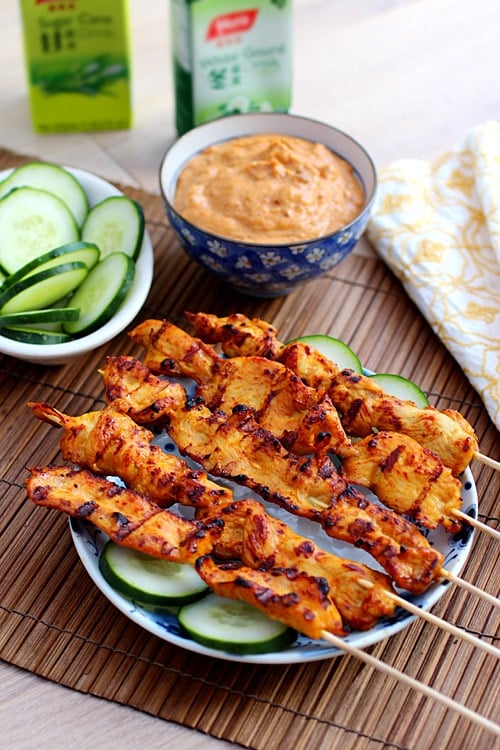 Thai Peanut Sauce