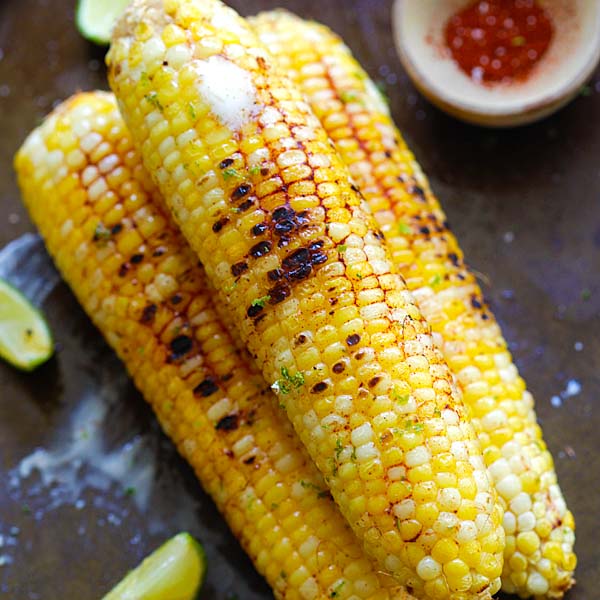 Chili Lime Corn
Chili Lime Corn – fresh corn seasoned with chili-lime spice mix. This chili lime corn recipe is so delicious and amazing that you'll want more
Prep time:
Cook time:
Total Time: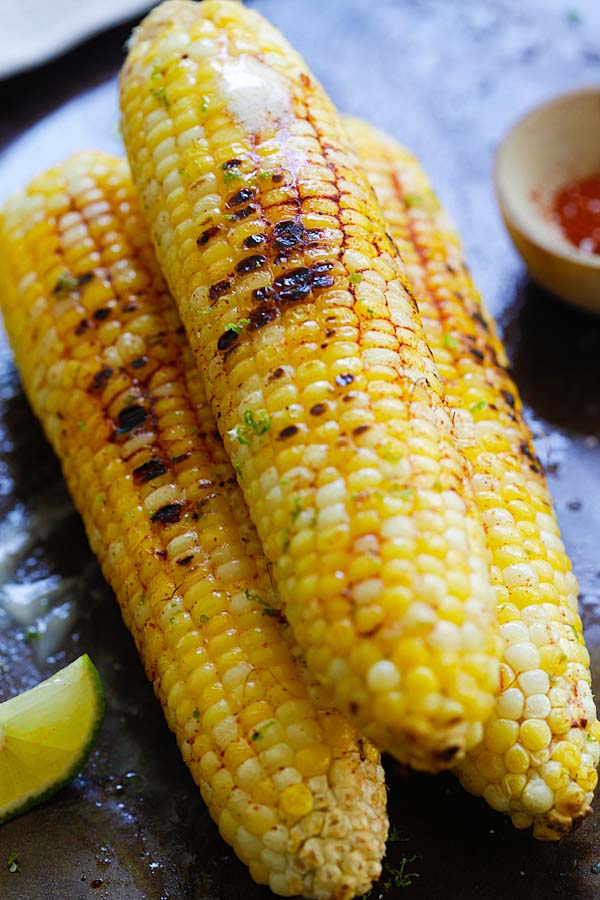 Chili Lime Corn
Chili Lime Corn – fresh corn seasoned with chili-lime spice mix. This chili lime corn recipe is so delicious and amazing that you'll want seconds!
Pair these corn with cilantro lime chicken, or chili lime chicken, with some grilled honey cajun shrimp, plus the best coconut water lemonade and you will have the BEST summer BBQ and cookout ever. The sweetest thing about this chili lime corn recipe is that you can have it all year long. Cook indoor with a grill pan or in the oven.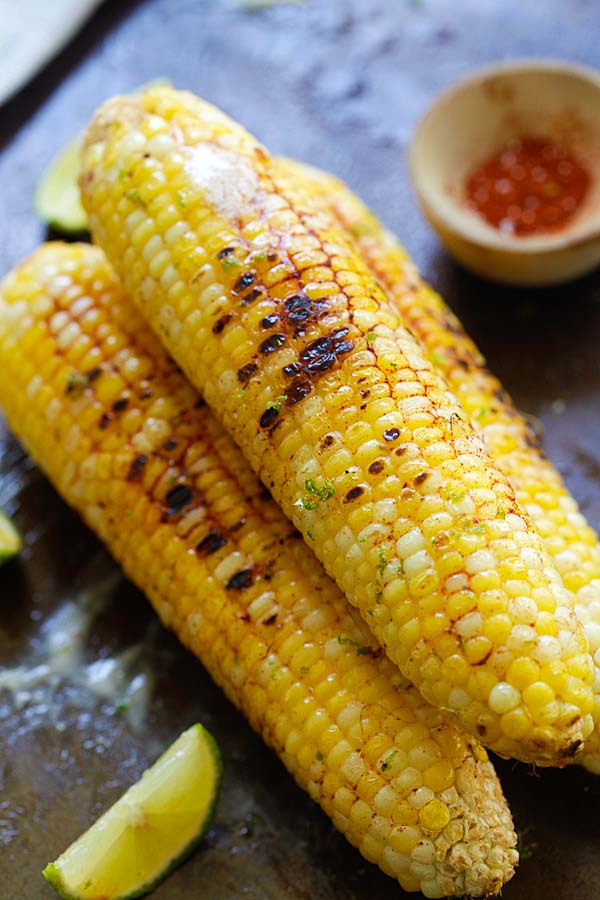 Chili Lime Corn Recipe
Yields 4 | Prep Time: 10 Mins | Cook Time: 10 Mins
Adapted from: Cooking Light August 2016
Ingredients:
1 teaspoon chili powder
1/4 teaspoon kosher salt
1/4 teaspoon brown sugar
4 ears shucked corn
Cooking spray
1 teaspoon grated lime zest
2 teaspoon unsalted butter, softened
Lime wedges
Method:
Combine the chili powder, kosher salt and sugar in a small bowl. Rub the spice mix over the corn.
Heat a grill pan over medium heat. Coat the grill pan with cooking spray. Add corn to pan and cook for 10 minutes or until completely cooked through. Turn the corn occasionally to make sure they are cooked evenly.
Remove corn from pan.
Top corn with lime zest and butter. Serve immediately with some lime wedges. Squeeze some lime juice on the corn before eating.
Most-Pinned Recipes
Chili Lime Chicken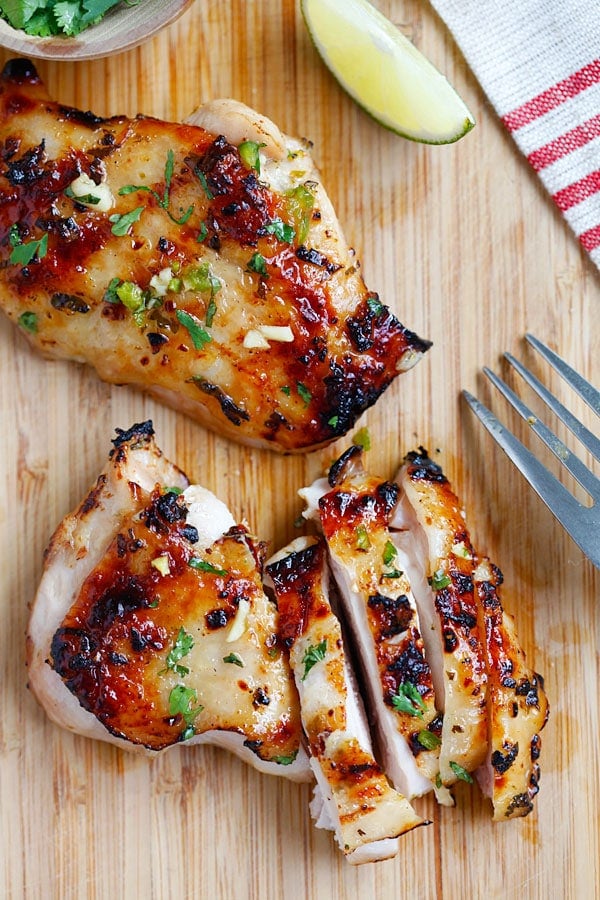 Honey Lime Chicken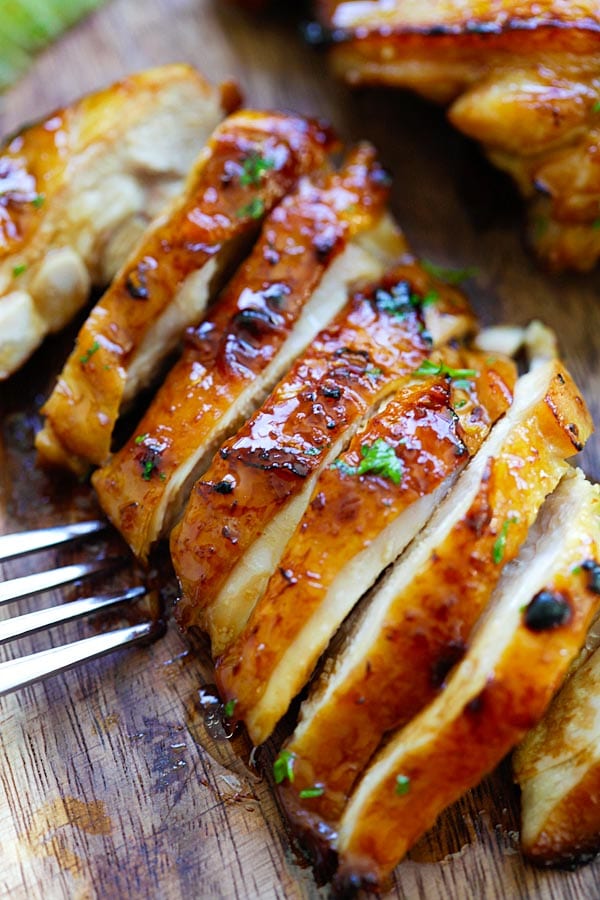 Brown Butter Garlic Honey Roasted Carrots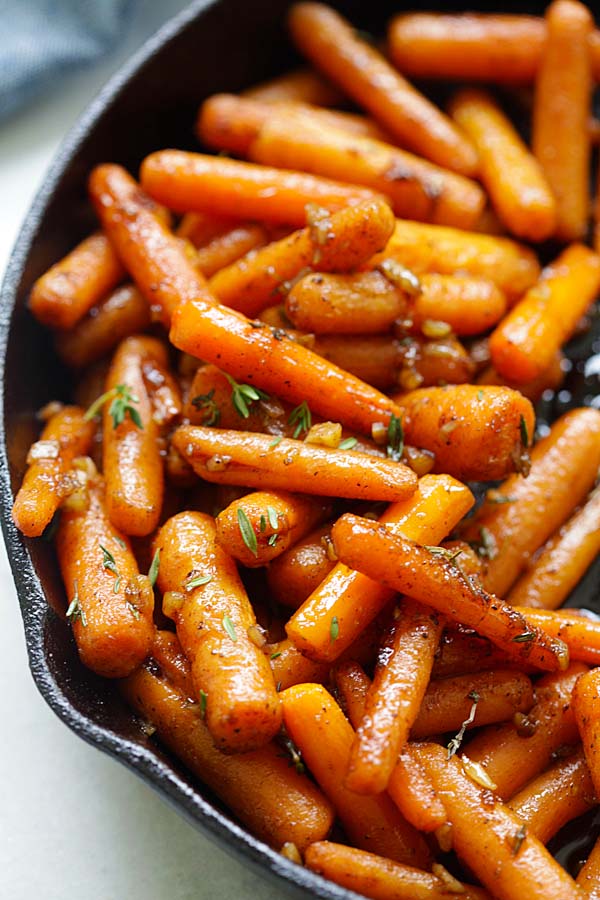 Cilantro Lime Chicken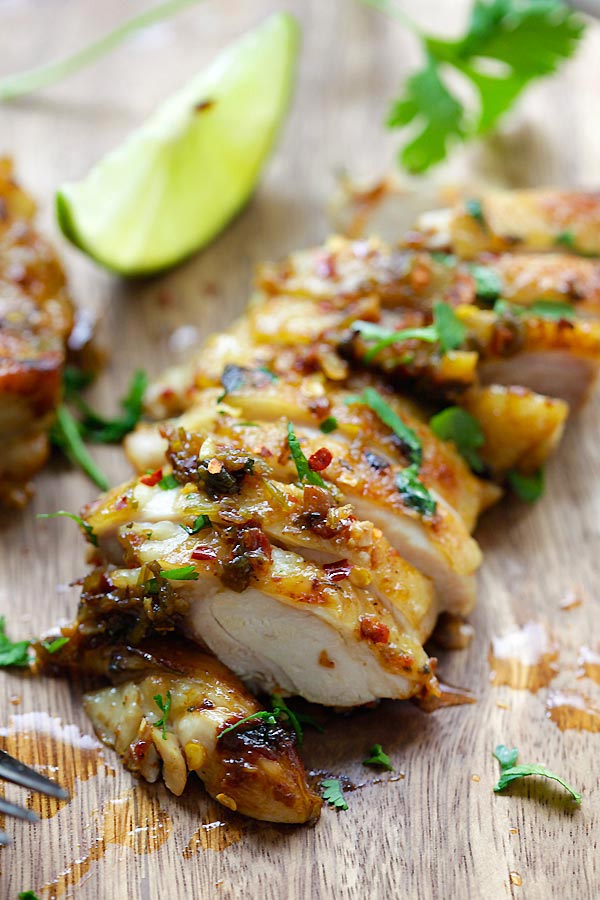 Italian Roasted Potatoes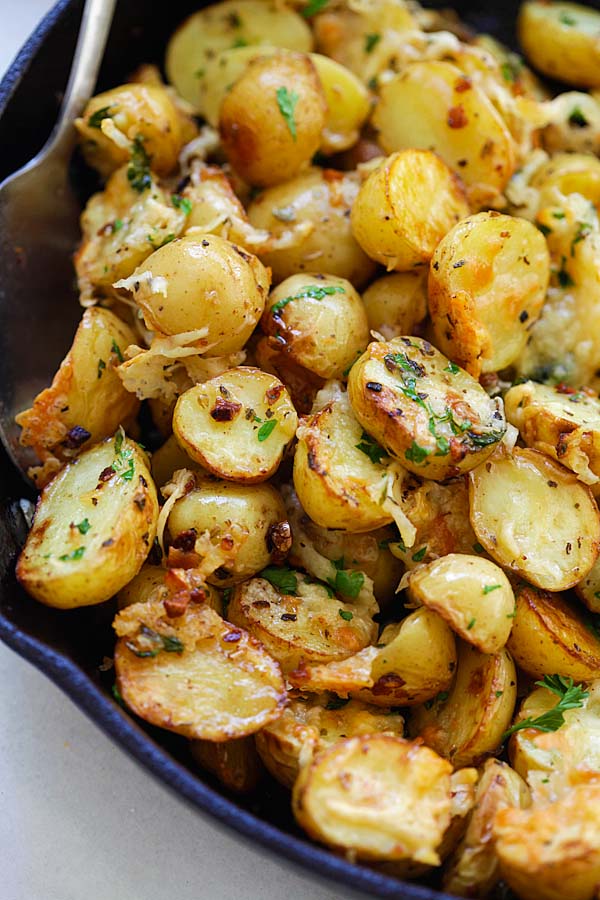 Honey Garlic Salmon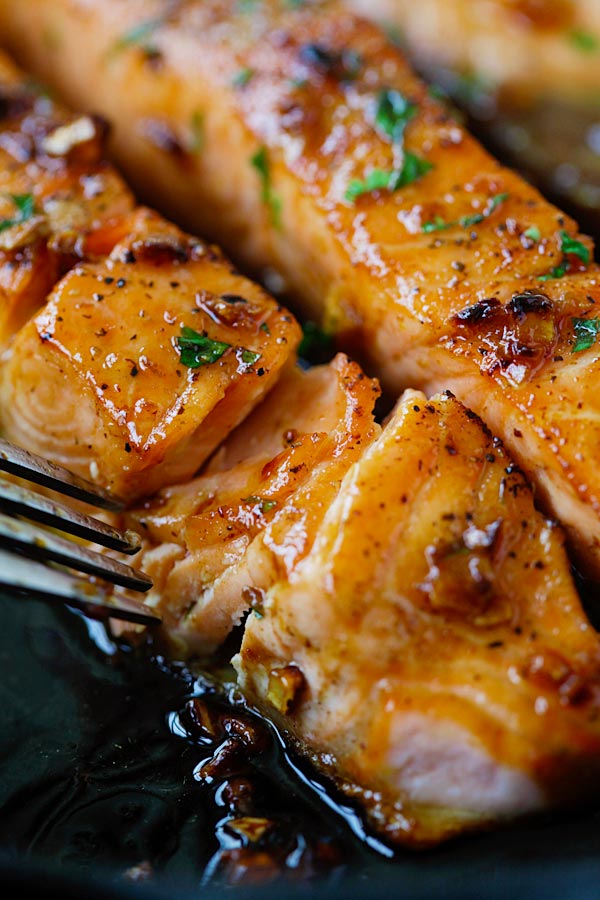 Parmesan Roasted Cauliflower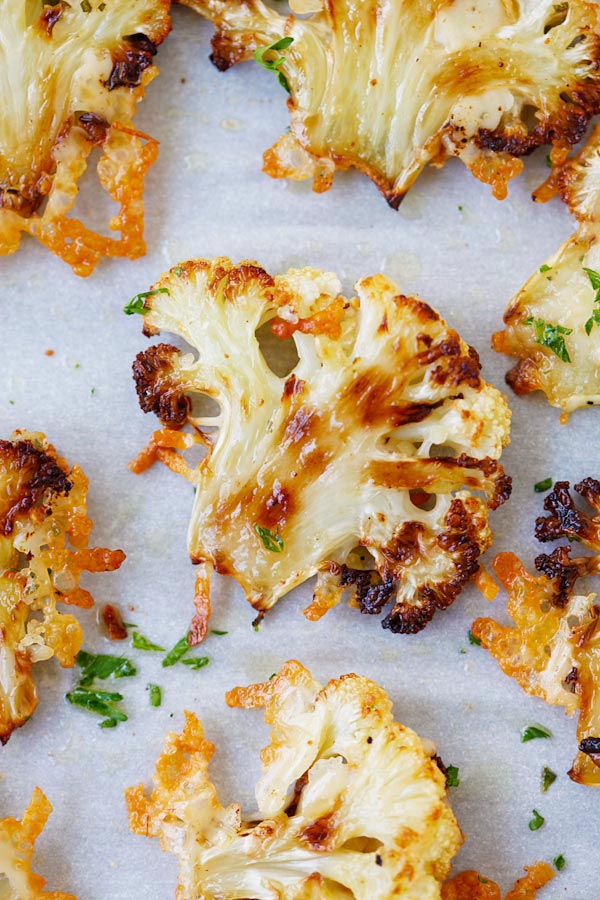 Garlic Herb Roasted Potatoes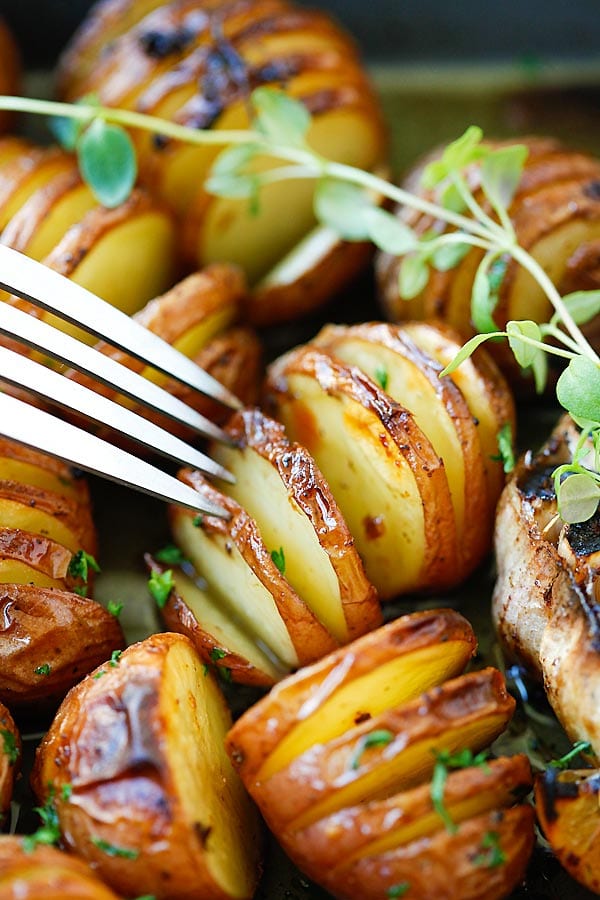 Creamy Garlic Chicken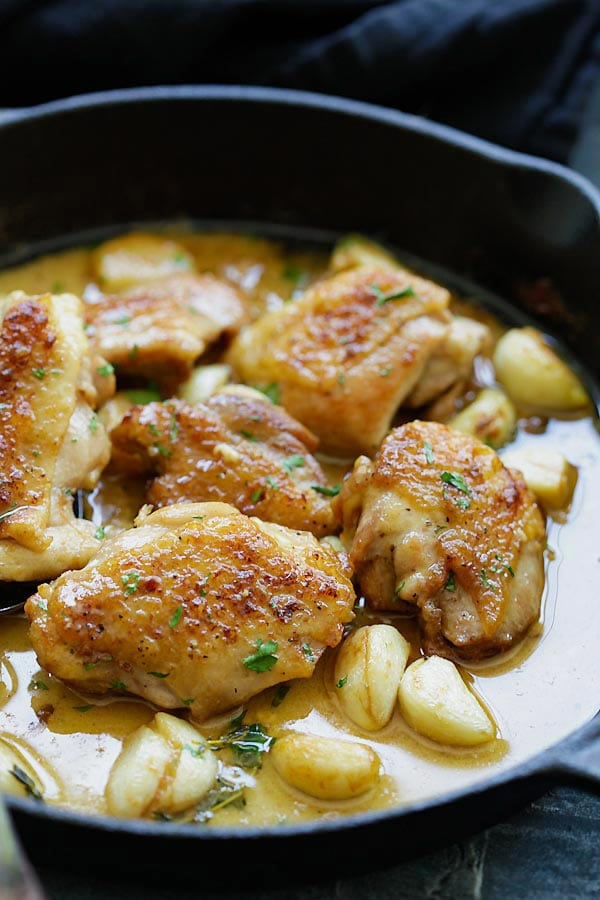 Garlic Parmesan Roasted Carrots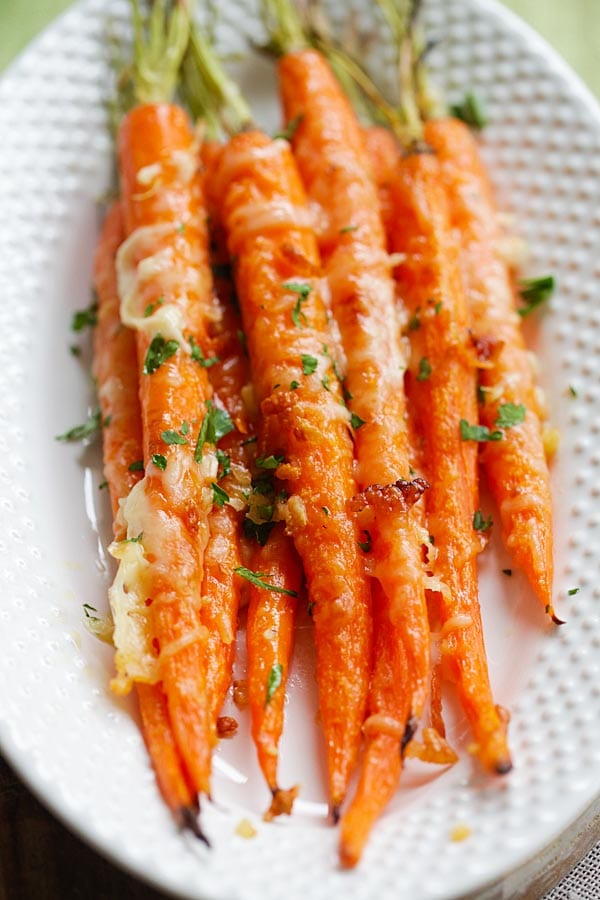 Hawaiian Shrimp Scampi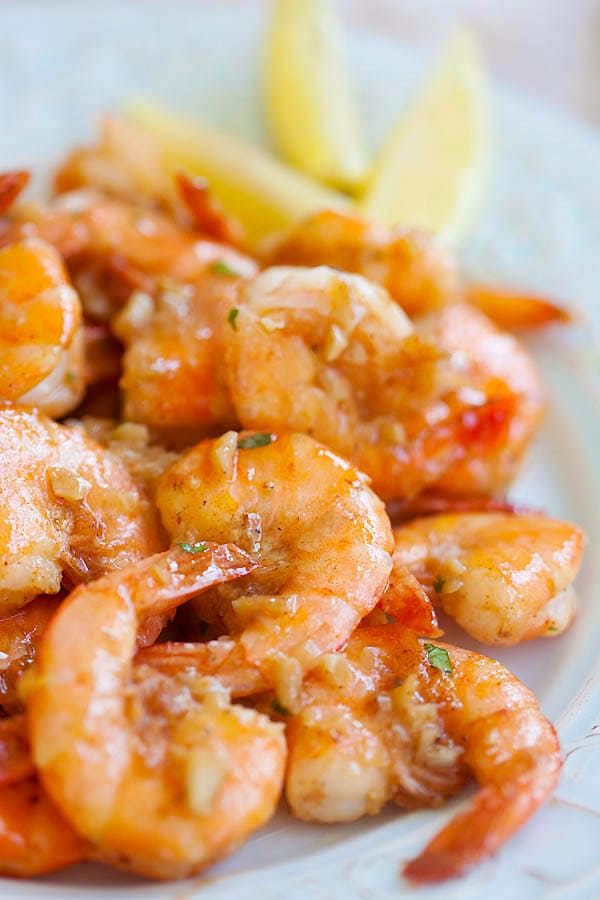 Garlic Butter Brazilian Steak