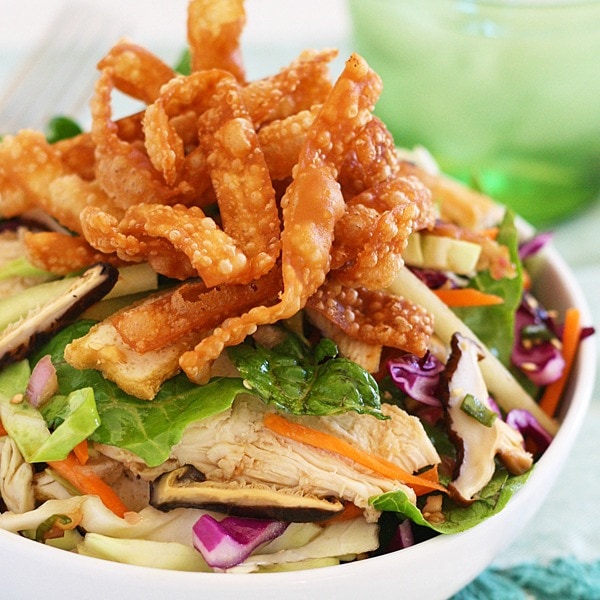 Chinese Chicken Salad
A chicken salad recipe that is healthy and so easy to make. It tastes so good you'll want to eat this Chinese chicken salad every day. | rasamalaysia.com
Prep time:
Cook time:
Total Time: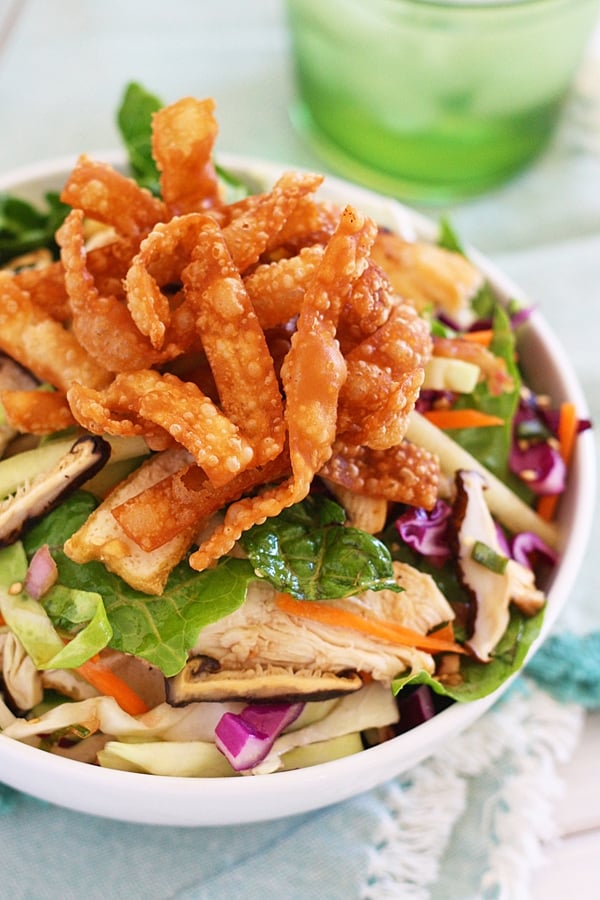 Chinese Chicken Salad
Chinese Chicken Salad – healthy salad with chicken breast and Chinese dressings. Homemade tastes better than restaurants & cheaper!
I love making light, clean and good salads as part of my healthy living lifestyle. There is no better time to make salads as farmers market are sprouting up everywhere this time of year and you can get all kinds of fresh produce from your local farmers. One of my favorite salads to make is Chinese Chicken Salad—simple green toss with grilled chicken in a savory and tangy Chinese dressing.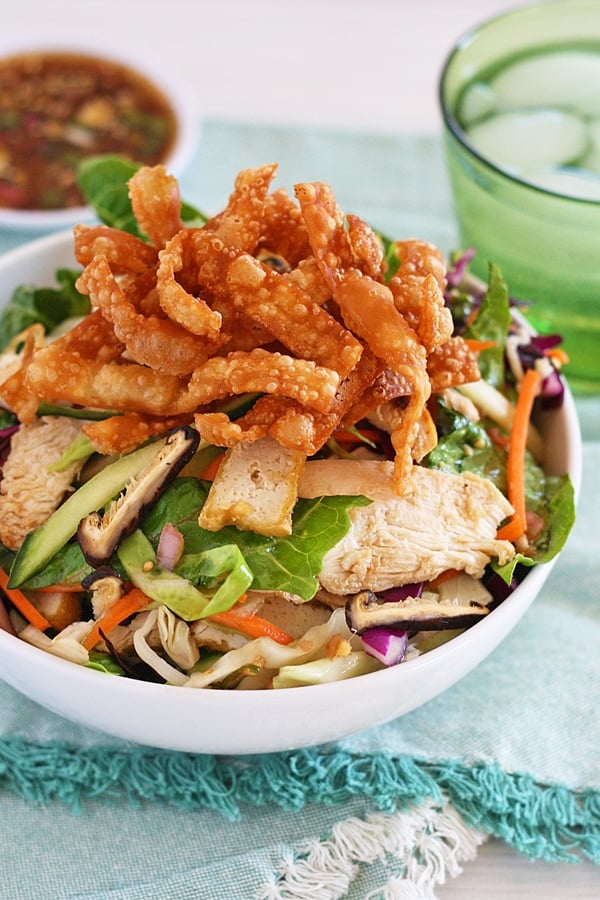 Chinese Chicken Salad Recipe
Serves 2 | Prep Time: 15 Mins | Cook Time: 10 Mins
Ingredients:
1 lb boneless, skinless chicken breast fillet
3 cups mixed salad greens
1/4 cup shredded carrot
1/2 cucumber, peeled, deseeded, and julienned
3 shiitake mushrooms, sliced, optional
1 piece fried tofu, sliced, optional
5 wonton wrappers
2 cups oil, to make crispy wontons
Sesame Ginger Salad Dressing:
1/2 cup brown sugar
1/4 cup low-sodium or light soy sauce
1/4 cup pure sesame oil
2-inch ginger, peeled and minced
2-3 cloves garlic, peeled and minced
1 stalk scallion, cut into thin rounds
1 small shallot, peeled and minced
2 tablespoons red wine vinegar
2 tablespoons rice wine vinegar
1 teaspoon sesame seeds, lightly toasted
Method:
Whisk all the Salad Dressing ingredients together and set aside for at least 1 hour. Refrigerate until use.
Marinate the chicken with salt, black pepper, and 2 1/2 tablespoons of Sesame Ginger Salad Dressing for 30 minutes. Discard marinade before cooking.
Pan-sear the chicken on both sides, until the meat is completely cooked. Remove chicken and cool down. Cut into thin slices.
Cut each wonton wrapper into 8 strips. Heat up the oil in a wok on medium-high heat. When the oil is heated, deep-fry the wonton strips until golden brown. Remove from wok with a strainer and drained on paper towels. Set aside.
In a large bowl, mix the salad greens, carrot, cucumber, chicken and the Sesame Ginger dressing. Toss well.
Chill for 5 minutes, garnish with crispy wonton strips and serve immediately.
Cook's Notes:
To substitute crispy wontons, use store-bought crispy chow mein or home-made crispy rice stick noodles.
If you prefer a spicy Sesame Ginger Salad Dressing, add a teaspoon or two of chili sauce and/or chili oil to the dressing.
Most-Pinned Recipes
Ginger Garlic Baked Chicken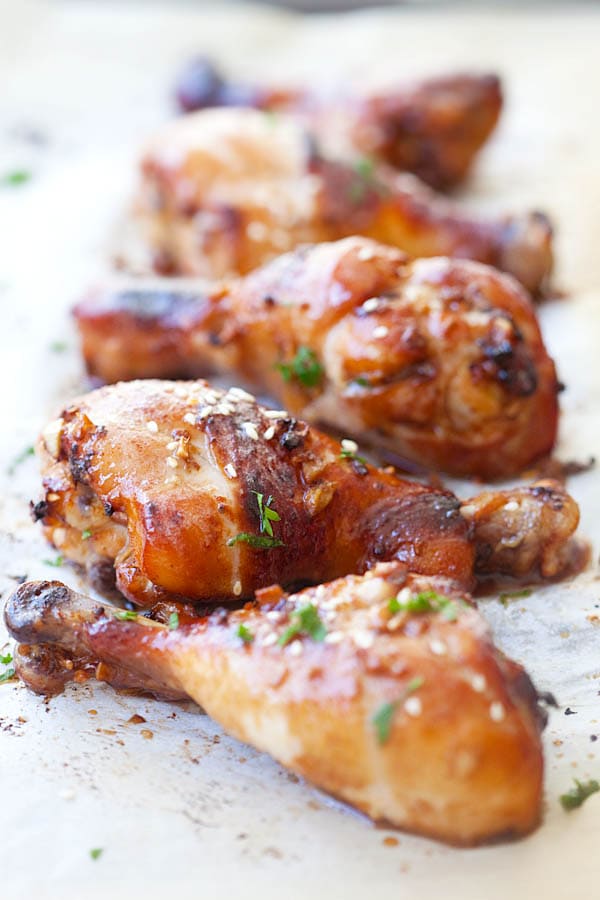 Crab Rangoon (Cream Cheese Wontons)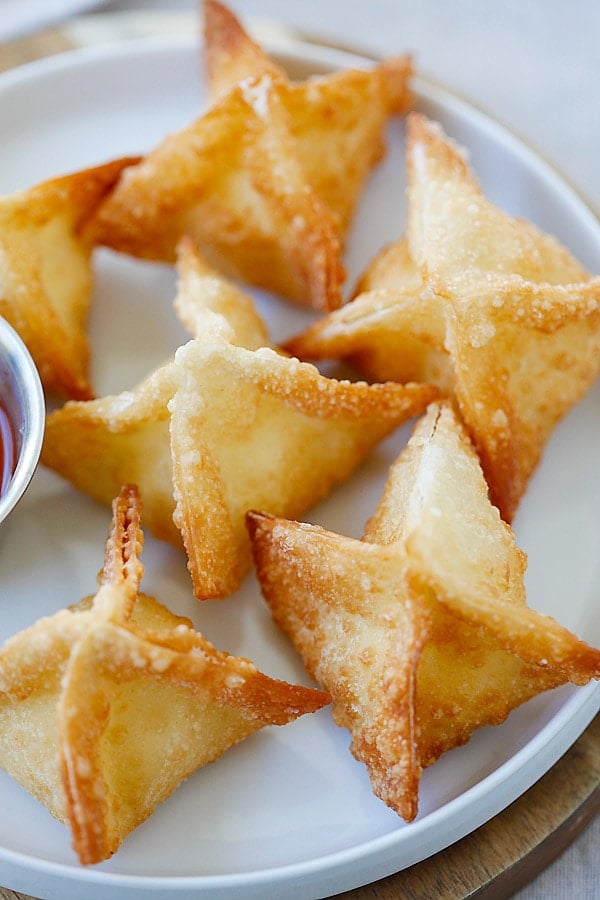 Chicken Wontons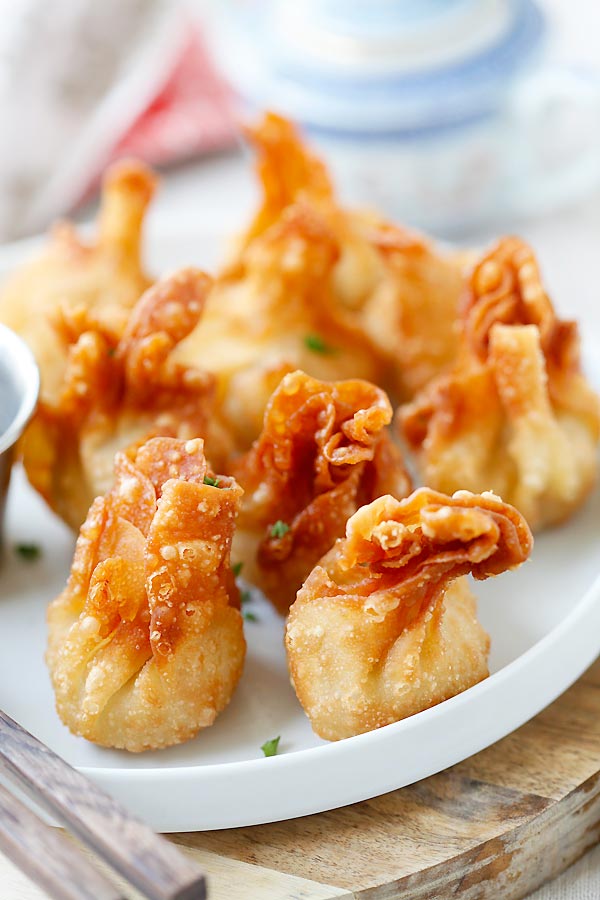 Onion Scallion Beef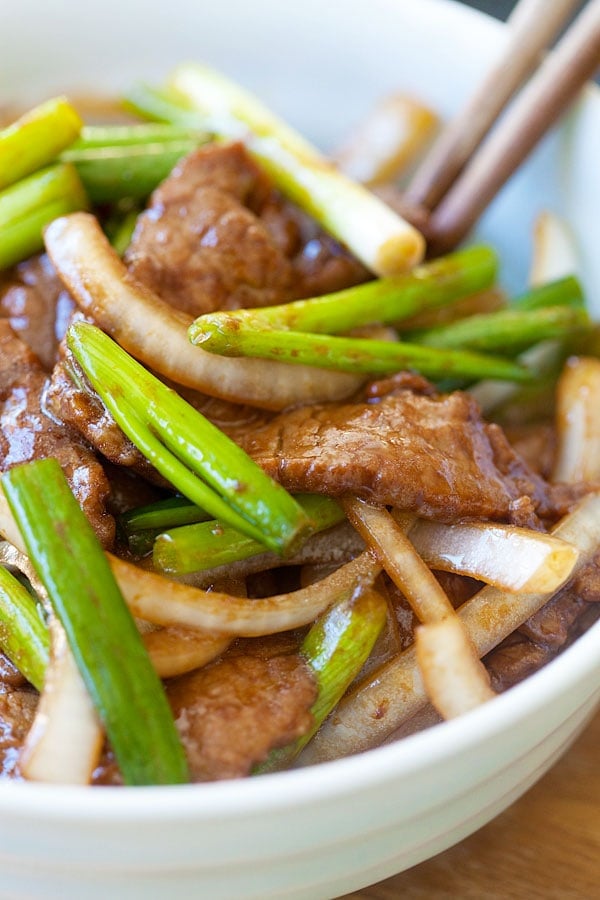 Thai Chicken Sate with Peanut Sauce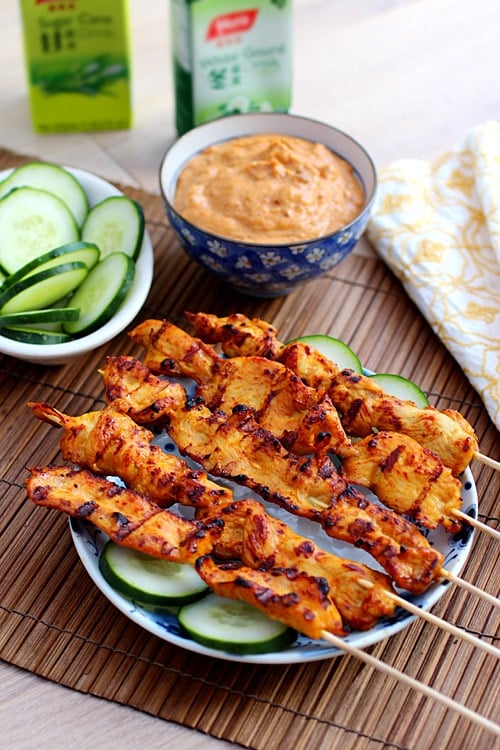 Thai Peanut Sauce