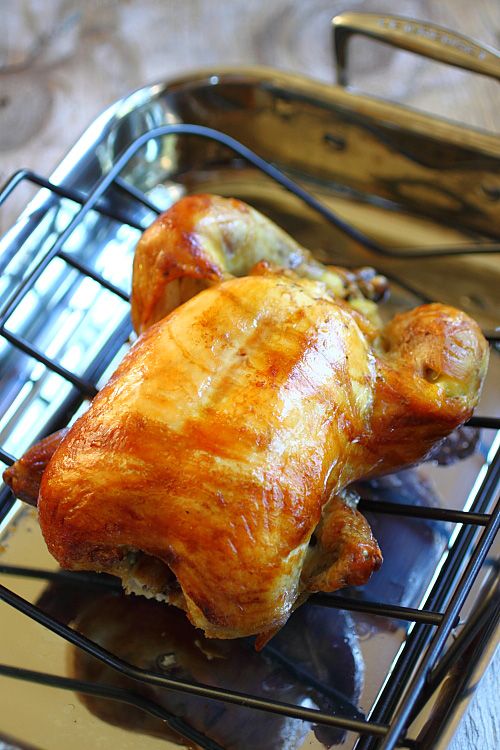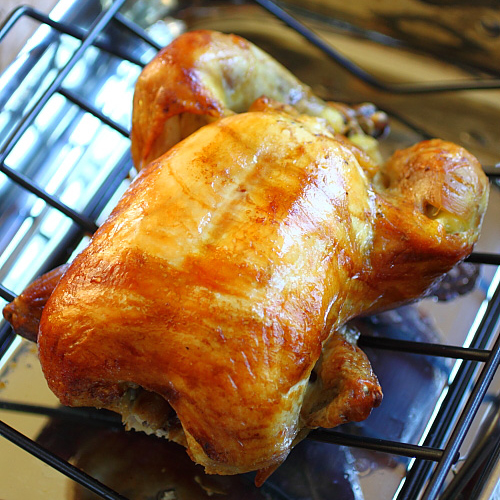 Chinese Roast Chicken
Chinese roast chicken recipe. Flavorful, juicy, and absolutely mouthwatering, and it's quick and easy to make for the entire family!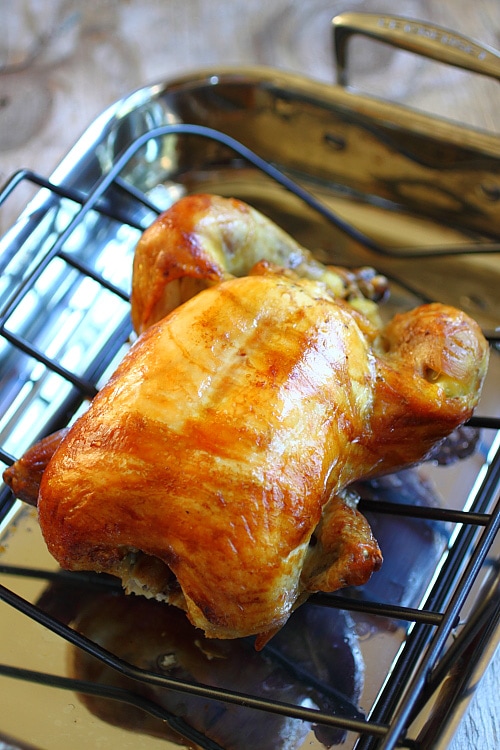 Chinese-style Roast Chicken
Ingredients:
1 chicken, about 2 1/2 – 3 lbs
4 garlic, lightly pounded
1-inch piece ginger, peeled and sliced
Marinade:
3 tablespoons soy sauce
1 1/2 tablespoons honey
1/2 teaspoon Chinese five-spice powder
1/2 teaspoon Chinese rose wine (or Shaoxing wine)
1/2 teaspoon sesame oil
1/4 teaspoon salt
3 dashes white pepper
Skin Coating:
1 tablespoon oil
1/4 teaspoon sesame oil
1 teaspoon honey
Method:
Clean the chicken with water and pat dry inside and out. Truss the chicken. (I did only the legs part and not whole body.)
Mix the Marinade ingredients well in a small bowl and rub it generously on the skin of the chicken and also the cavity. Insert the garlic and ginger inside the cavity and then transfer it into a Ziploc bag. Pour the remaining Marinade into the bag and marinate the chicken overnight. You can turn the plastic bag to make sure that the chicken is evenly marinated.
Take the chicken out of the plastic bag, discard the garlic and ginger in the cavity. Air dry the chicken for about 30 minutes at room temperature or until the skin surface is no longer wet. You can turn on a fan. Mix the Skin Coating ingredients well in a small bowl. Set aside.
Heat up the oven to 400 Degrees F. Place the chicken in a roasting pan (at the lower rack) and roast for about 45 minutes. Remove from the oven and turn the other side of the chicken and roast for 15 minutes. Remove from the oven after 1 hour and brush the entire chicken with the Skin Coating mixture. Continue to roast the chicken for about 10 minutes on each side, or until both sides of the chicken become a golden-hued brown. Remove from the oven, let cool, chop up and serve immediately. Save the juice from the chicken and serve with steamed rice.
Most-Pinned Recipes
Ginger Garlic Baked Chicken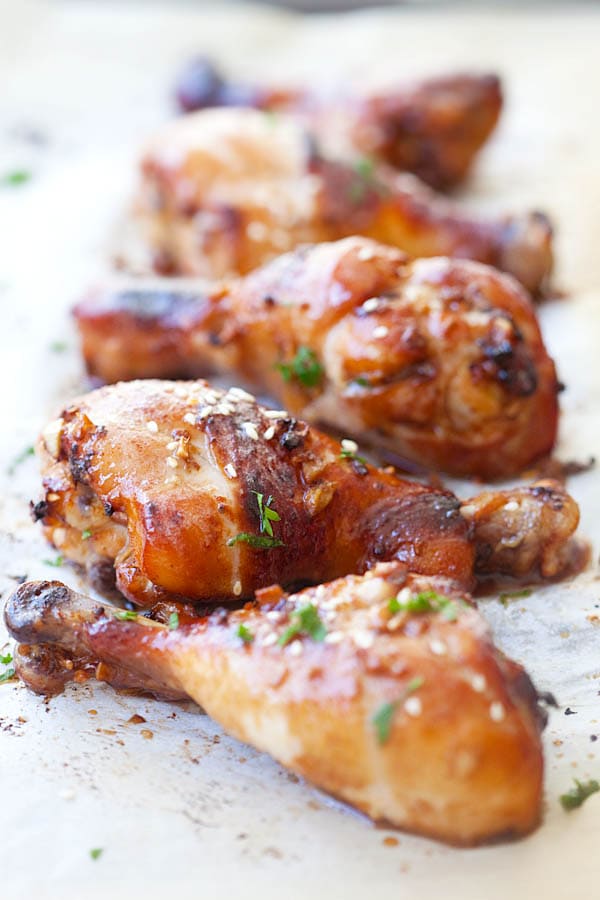 Crab Rangoon (Cream Cheese Wontons)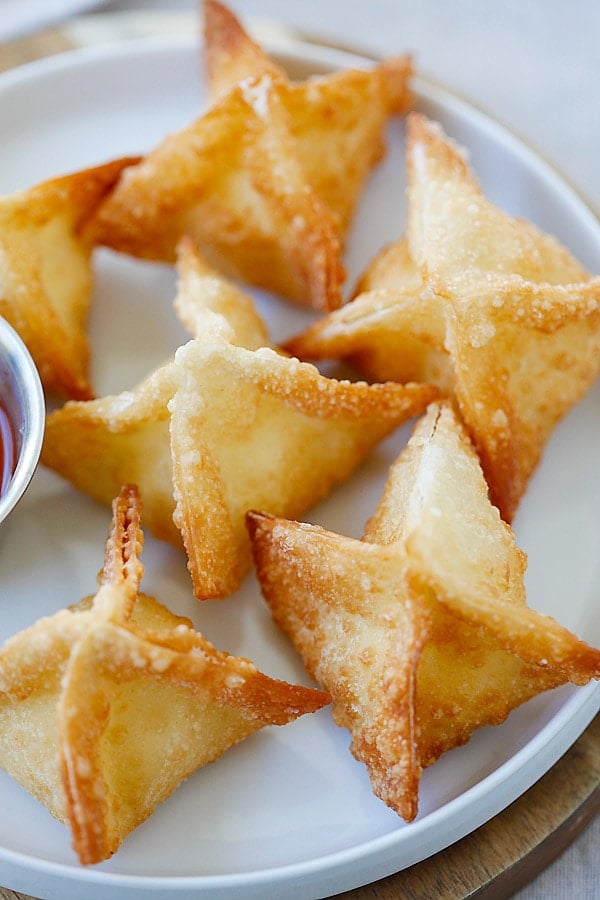 Chicken Wontons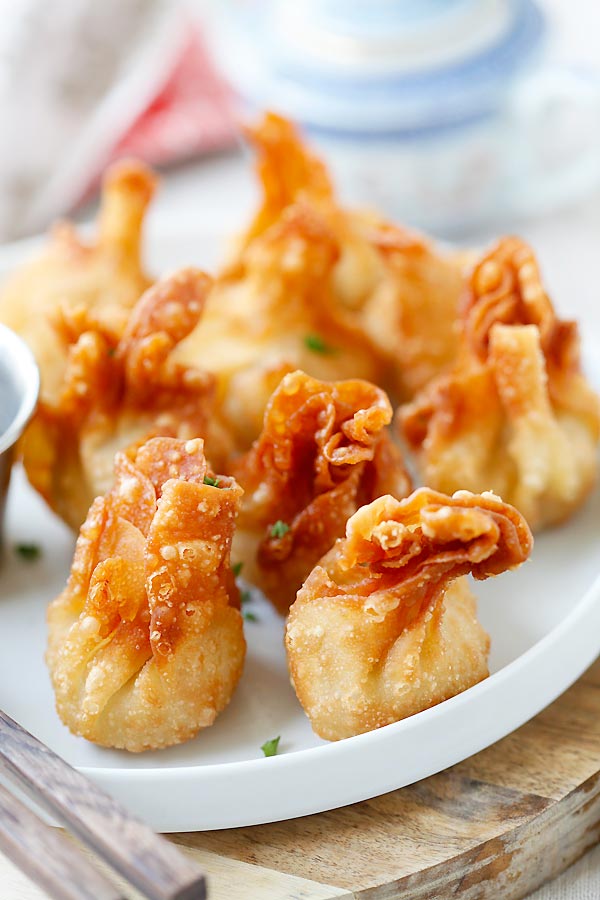 Onion Scallion Beef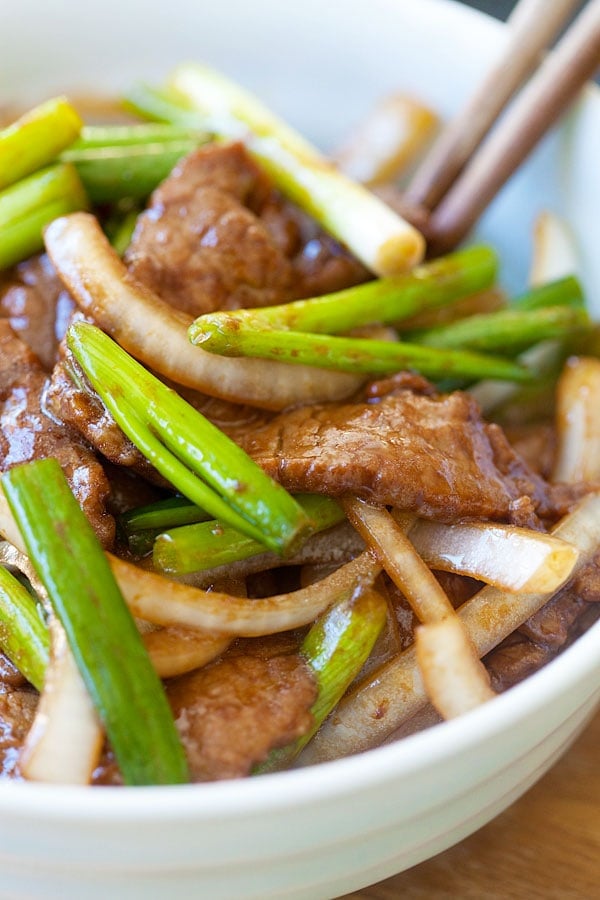 Thai Chicken Sate with Peanut Sauce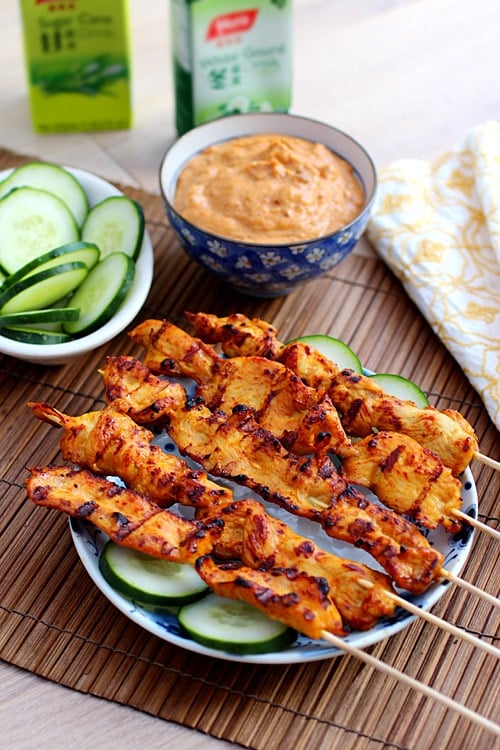 Thai Peanut Sauce