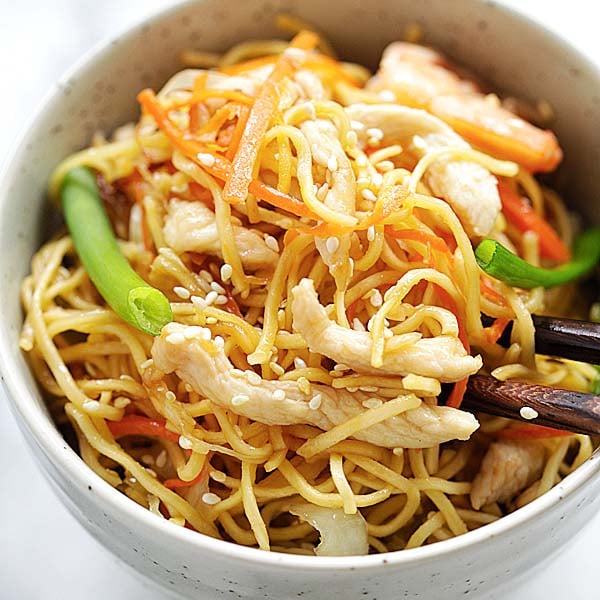 Chow Mein
Chow Mein – quick and healthy Chinese fried noodles Chow Mein recipe that anyone can make at home. Tastes so much better than takeout!
Prep time:
Cook time:
Total Time: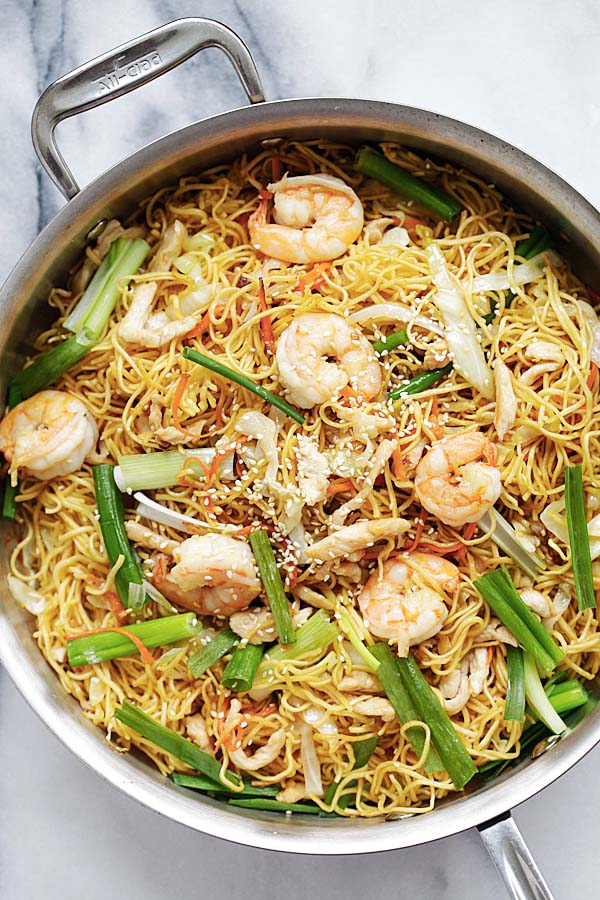 Chow Mein Noodles
One of the most popular Chinese recipes is Chow Mein. Walk into any Chinese restaurants or takeouts, you will see it on the menu. Chow Mein is made with an assortment of ingredients: chicken, shrimp, vegetables, and seasoned with savory sauces. In this easy chow mein recipe, you'll learn the authentic techniques on how to make stir-fried Chinese noodles with store-bought ingredients.
What Kinds of Noodles to Use
This is one of the most frequently asked questions. What types of noodles should you use? There are all kinds of fresh and dry noodles available; for the best homemade Chow Mein, you want to use egg noodles, fresh or dry. Fresh egg noodles are sometimes labeled as steamed chow mein. If you use dry egg noodles, just make sure you follow the package instructions.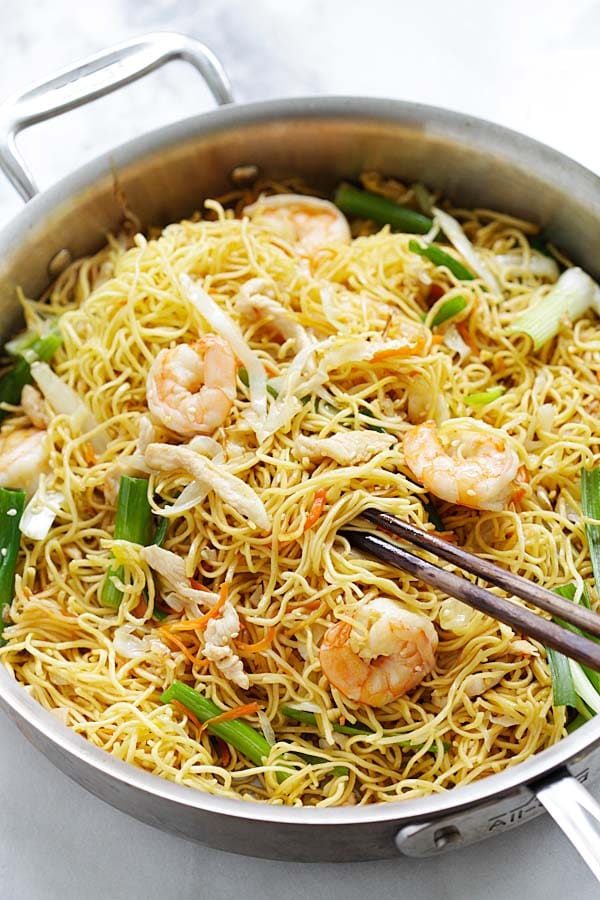 Chow Mein Recipe
Serves 2 | Prep Time: 10 Minutes | Cook Time: 5 Minutes
Ingredients:
8 oz. steamed chow mein
1 tablespoon soy sauce
1 tablespoon oyster sauce
1/2 teaspoon sugar
1/2 teaspoon Chinese dark soy sauce
2 tablespoons water
2 tablespoons oil
3 garlic cloves, finely minced
2 oz. chicken, cut into thin strips
6 shrimp, shelled and deveined
1/2 cup shredded cabbage
1/4 cup shredded carrot
2 stalks scallions, cut into 2-inch strips
Method:
Soak the steamed chow mein in cold water for about 5 minutes. Rinse a few times until the water turns clear and the chow mein is soft. Drain the excess water and set aside. (Don't over soak the chow mein or the noodles will get limpy and soggy.)
In a small mixing bowl, mix the soy sauce, oyster sauce, sugar, dark soy sauce and water together. Set aside.
Heat up a skillet or wok with the oil. Add in the garlic and stir-fry until light brown or aromatic. Add the chicken and shrimp and stir fry until they are half cooked. Add the shredded cabbage and carrot into the wok and do a few quick stirs. Add the noodles and the soy sauce mixture. Continue to stir fry until the noodles are well combined with the soy sauce mixture and completely cooked through. Add the chopped scallions, do a few final stirs, dish out and and serve hot.
Most-Pinned Recipes
Ginger Garlic Baked Chicken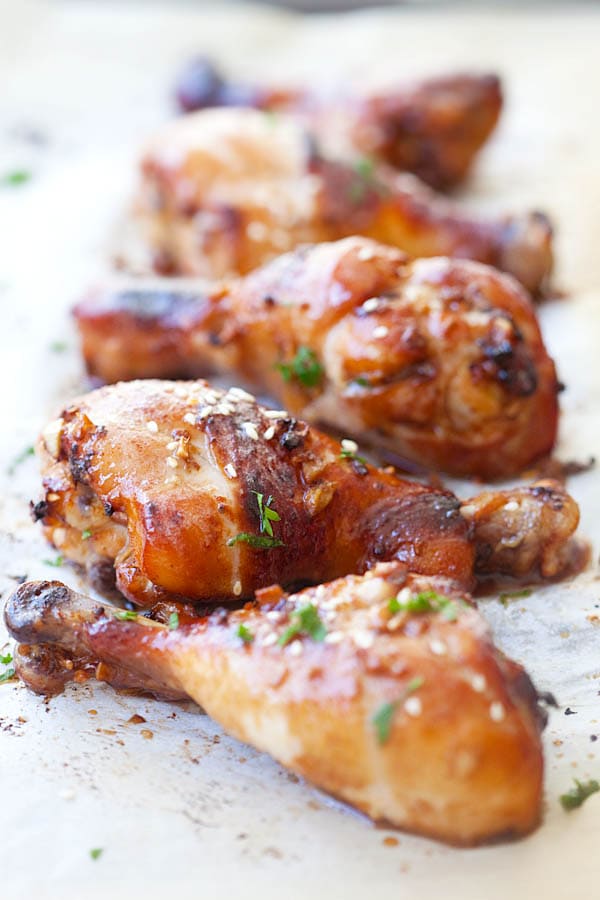 Crab Rangoon (Cream Cheese Wontons)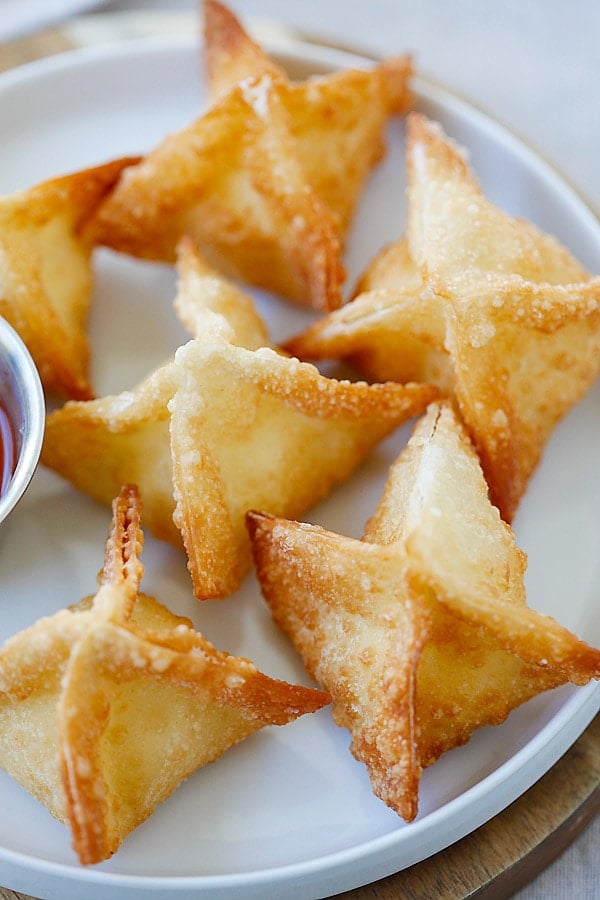 Chicken Wontons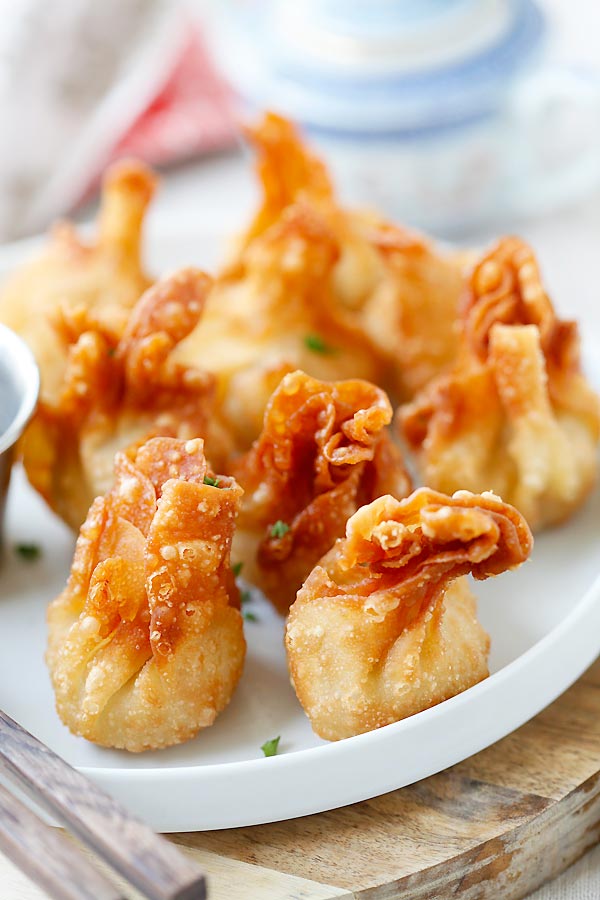 Onion Scallion Beef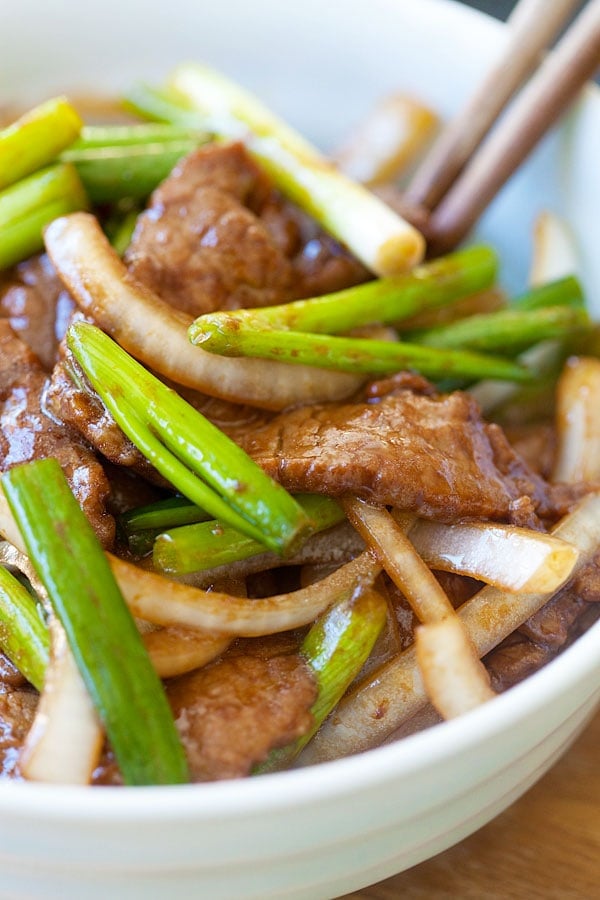 Thai Chicken Sate with Peanut Sauce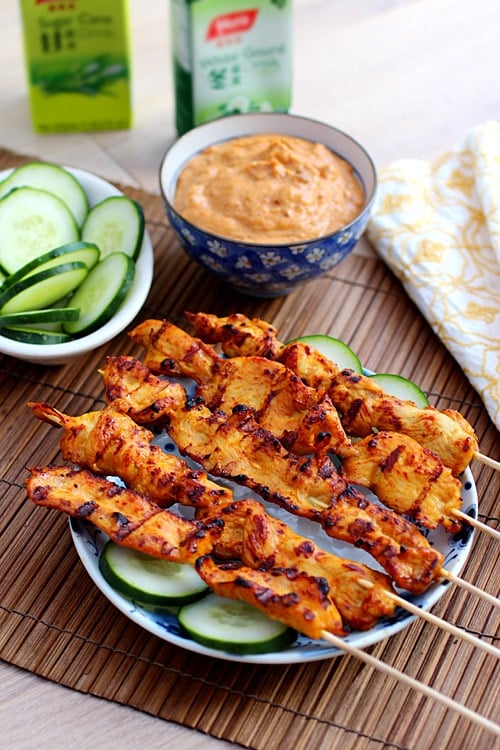 Thai Peanut Sauce