As a home cook without any formal culinary training, I have always intrigued by the thought of cooking side-by-side with a chef, a real chef.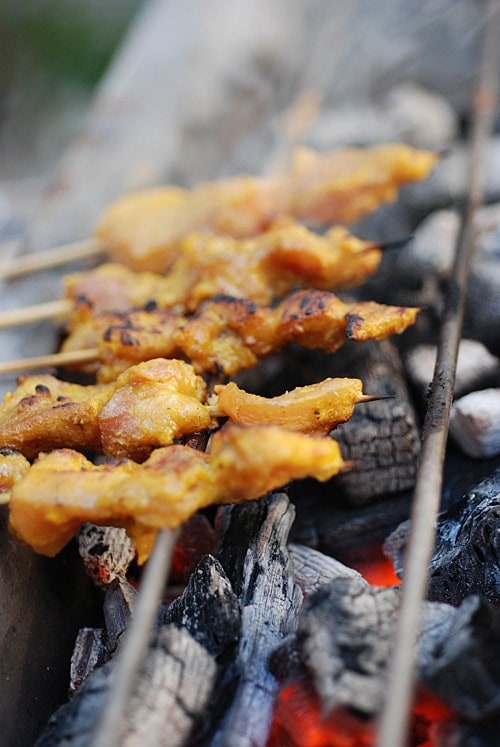 As a "Top Chef" and "Iron Chef" TV junkie, I watch with envy when the crew help the chef churning out dishes upon dishes of seriously good eats, despite the frantic pace and sometimes chaotic kitchen actions.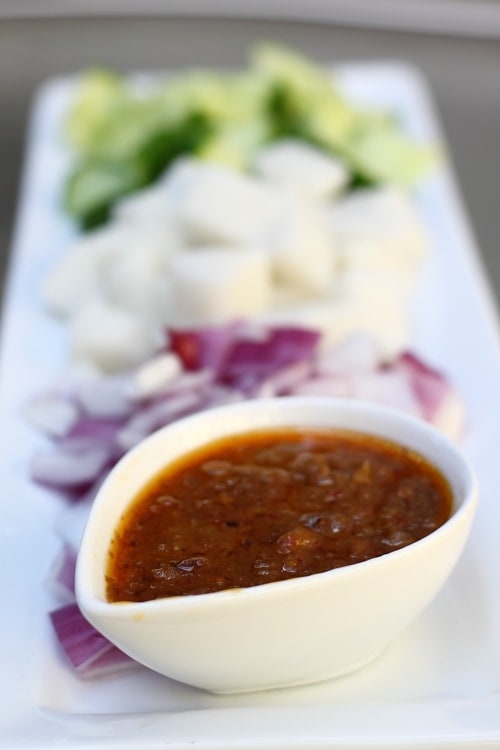 What is it like to cook with a chef? I often wonder with deep curiosity.
The opportunity came along when Chef Robert Danhi of "Southeast Asian Flavors: Adventures in Cooking the Foods of Thailand, Vietnam, Malaysia & Singapore" invited me to cook with him at his test kitchen in LA.
I just couldn't turn it down—a CIA-trained educator and a real chef, a professional test kitchen, and mouthwatering foods. Hell yeah!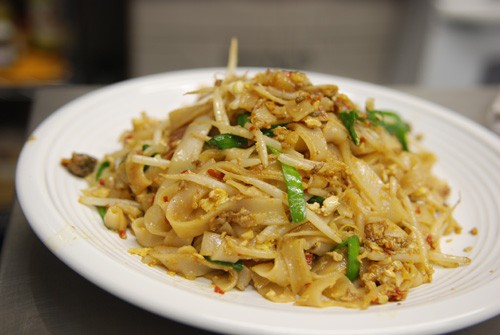 When I read the "Southeast Asian Flavors" cookbook, I came to know that Chef Danhi's wife is a Nyonya from Melaka, Malaysia; very naturally, we decided to cook a few classic Malaysian dishes: chicken satay with peanut sauce plus ketupat (compressed rice cakes), char kuey teow, chili crab, sambal long beans, and ondeh-ondeh…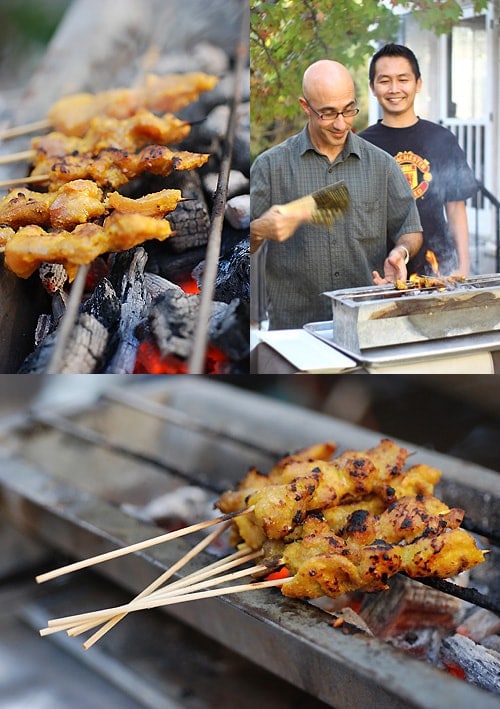 Chef Danhi's test kitchen is like a mini kitchen stadium—and a cook's wonderland. It's equipped with tons of spices, ingredients, utensils, dishes, prep and cleaning areas, plus an outdoor patio with traditional Malaysian satay burner and a high-BTU burner.
Chef Danhi made chicken satay the traditional way; skewers of marinated meat were slowly grilled over charcoal fire to perfect char, with constant fanning to maintain consistent heat and also to infuse the satay with the smoky aroma of the charcoal.
The end result was tender and the most delicious chicken satay plus an authentic peanut sauce exactly like the ones served at the best satay stall in Malaysia.
Chef Danhi revealed to me that he learned the recipe from a Malay satay hawker in Malaysia, and tested and perfected his recipe numerous times for his cookbook.
(There are Chinese satay and Malay satay in Malaysia but Malay satay reigns supreme.) Now, I will have to modify my satay recipe after tasting his goods.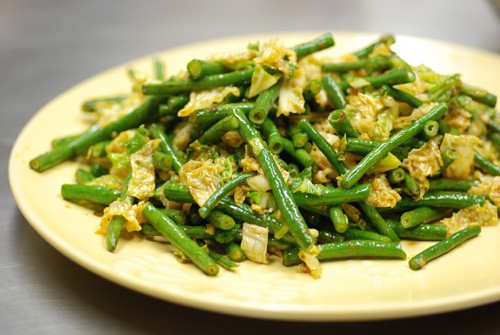 I made Penang Char Kuey Teow and my mother's chili crab.
I have to confess that I was rather nervous cooking in front of Chef Danhi but I did quite well. Both char kuey teow and the chili crab turned out great.
For dessert, Chef Danhi made ondeh-ondeh, a pandan-flavored rice balls with gula Melaka or Malaysian palm sugar. The ondeh-ondeh was fabulous and that concluded our dinner on a sweet note.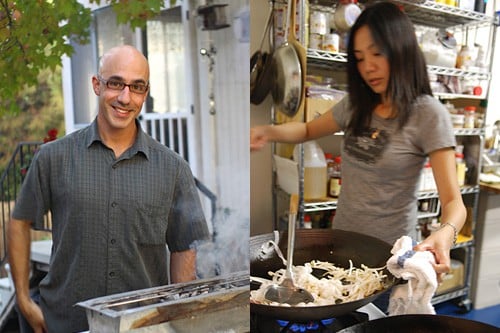 If you love Southeast Asian food, I strongly urge you to get a copy of "Southeast Asian Flavors"—a contender of 2009 James Beard Foundation Book Award for Best Book in the International Category!
Personally, I am just very excited that American chefs are more and more invested in learning about Malaysian cooking, arguably the last frontier in Asian cooking.
If the market has more cookbooks such as Southeast Asian Flavors and James Oseland's Cradle of Flavor, people will learn more about Malaysia and its exquisite and colorful cuisines, and Malaysian food might even go mainstream and become more popular in the US, hopefully in the near future.
And to Tourism Malaysia, you cannot afford to ignore—or continue to ignore—the US market both in general tourism and culinary tourism; United States should be a priority 1 market to invest and grow!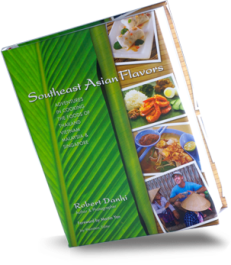 To learn more about "Southeast Asian Flavors," please check out the website. To get a copy of the book, please click here.
If you are shopping for Christmas gifts, you are in for a treat as there is a special $15 discount promotion going on and the book sells for only $30!
Don't forget to check out the pictures of our cooking sessions. There are some videos that I might share with you soon!
.
.
RECIPES:
Click here to get the PDF of Chef Danhi's satay, ketupat (pressed rice cakes), and peanut sauce recipes and here for the ondeh-ondeh recipe. They are straight from the cookbook!