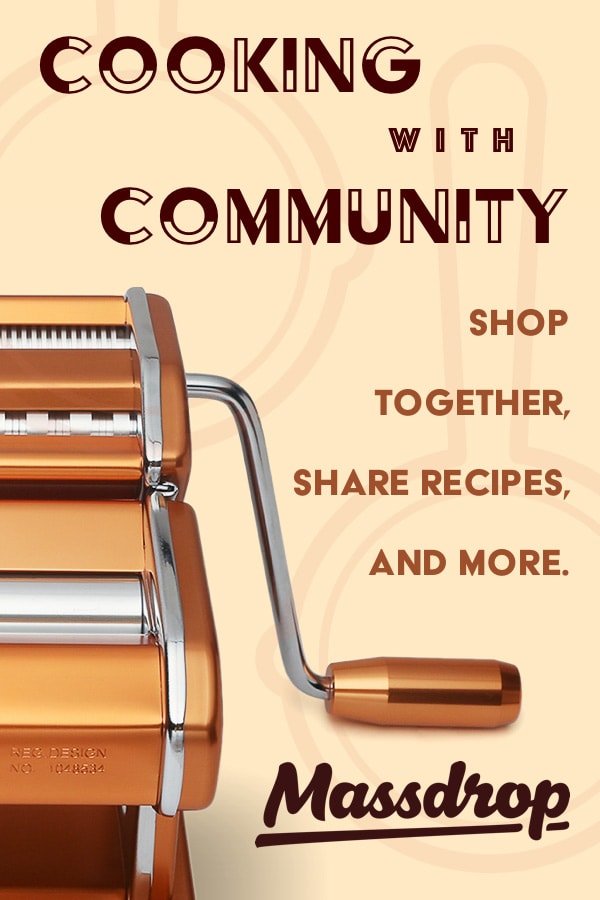 Cooking with Community
Shop together, share recipes, and more with Massdrop, a new website which is community driven, with products reviews, store, and so much more. Learn more!
Hey guys! I am sure we are all passionate about something in life; we spend a lot of time pursuing that passion or hobby we have. In the process, we share our personal opinions and insights about the thing(s) that we care about, and we continue to purchase products or services related to that hobby or passion of us, and the happy cycle just never ends.
Yes, I am one of those person, and my passion is…drumroll, cooking! I think that's very obvious if you are a reader of Rasa Malaysia, or a follower on my social media. Today, I wanted to introduce you to a new community website that I absolutely love: Massdrop. Massdrop creates high-quality, custom gear, apparel, and products inspired and designed by its online communities. They provide millions of members a place to connect, discuss, buy products together, and learn about the things that are important to them.
Massdrop has become my new favorite online hangout place in recent months. Through the site, I came to know a lot of like-minded members, read about product reviews which are a lot more useful, honest, and precise than a regular e-commerce site. What's more, I can now discover new products and buy my favorite products cheaper! Sweet.
If you are new to Massdrop and love cooking (I assume you are since you are reading this article), here are the things you can do:
Shop together: Massdrop sources the best cooking products at bulk rates so members can buy them at lower prices. There's something new every day, from culinary knives to pasta makers.

Get what you want: By voting in polls and participating in discussion threads, you can let us know exactly which products you want to see next.

Learn and grow: With a built-in community of cooking enthusiasts, Massdrop is a great place to trade recipes, learn new techniques, and take your kitchen game to the next level.
I wanted to bring your attention to the voting process on Massdrop, which is quite fun and rewarding to participate in:
How the voting process works:
A community member would go to the URL: https://www.massdrop.com/cooking/polls and click on the button START A NEW POLL


The community member would be taken to the poll setup page where they would select the community as Cooking, create a title of the poll, and lastly add product options.


The poll would then be published and voted on by the community. For example, the poll for Sous Vide Water Cookers https://www.massdrop.com/vote/Sous-Vide-Water-Cooker


After the poll has been voted upon Massdrop looks at the winning options and approaches the vendor(s)


Massdrop coordinates a group pricing with the vendor and then lists the product on the site. For Example, the Anova Sous Vide Precision Cooker that won the poll is going to be on the website soon: https://www.massdrop.com/talk/1481/coming-soon-anova-sous-vide-precision-cooker


So, check it out on Massdrop.com and register an account today. Other than cooking, there are a ton of other topics that you can joy! Love tech, no problem, you've got it. An Outdoor junkie, yes, you can join the thriving community. For me, I am going to check out the Beauty community. Yes, I do have other interests outside of cooking!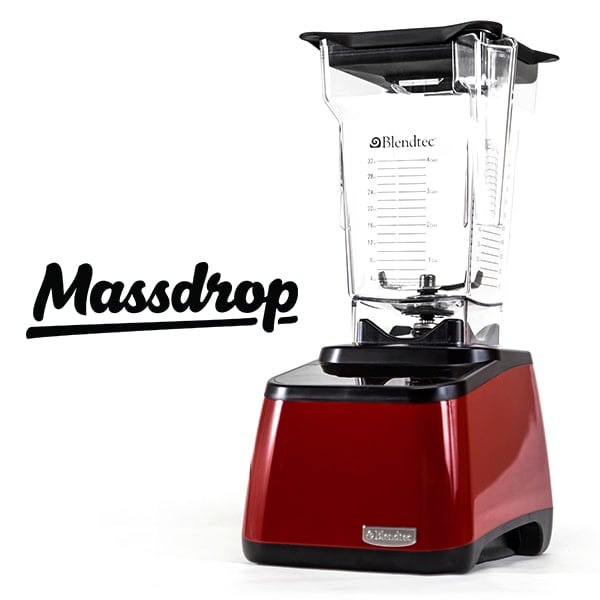 Please also remember to check out this amazing Blendtec Designer 700 with Wildside Jar Giveaway (MSRP: $599.95) from Massdrop. Enter to win now!
Disclaimer: This post is sponsored by Massdrop.com. All opinions and text are mine.