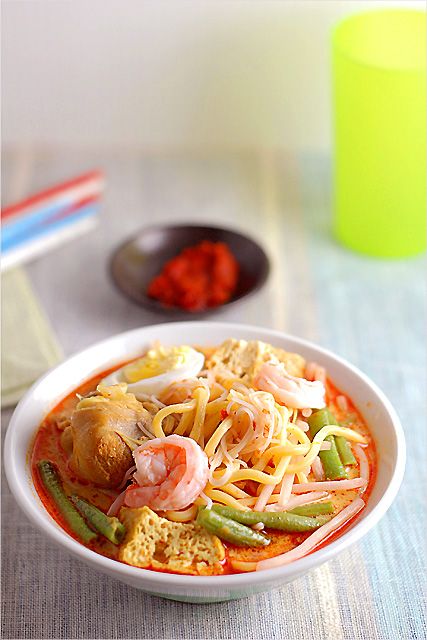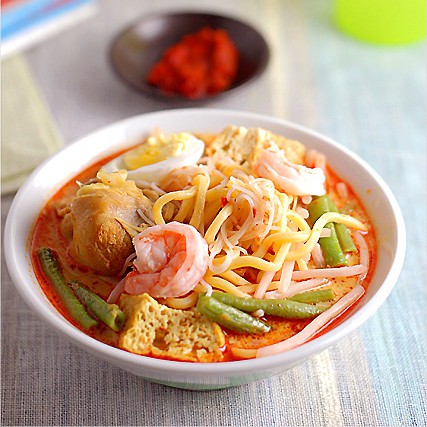 Curry Laksa (Curry Mee) Recipe
Curry Laksa (Curry Mee) Recipe: is a popular hawker's dish. Curry Mee/Curry Laksa is a dish that's full of flavours–slightly creamy soup infused with coconut milk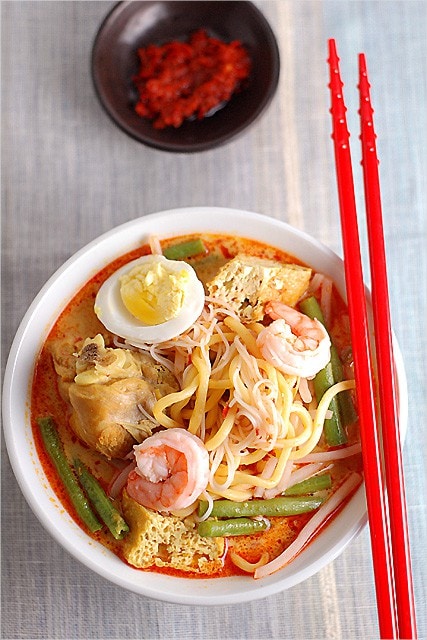 Recipe: Curry Laksa/Curry Mee
Apdated from Kuali.com
Ingredients:
600g shelled cockles/bloody clams (optional)
500g prawns, steamed and shelled; use the heads to sweeten the stock by liquidising them with 500ml water
3 to 4 pieces soaked cuttlefish heads
200g fried soya bean cubes/tow pok (halved or quartered)
200g cooked pig's blood, cut into cubes (optional)
300g shredded, cooked chicken meat
500g blanched bean sprouts
600g blanched yellow noodles
300g blanched vermicelli/rice sticks
1kg grated coconut, mixed with 4 litres water and squeezed for the coconut milk to be used as main stock
Seasoning:
4 tbsp salt or to taste
1 1/2 tbsp rock sugar
1/2 tbsp MSG (optional)
Spices (finely ground):
100g shallots
25g garlic
3 tbsp coriander seeds
4 tbsp chilli paste
2 tbsp sliced lemongrass
10 peppercorns
1/2 tbsp belacan (Malaysian shrimp paste) granules
Chili oil:
110g chili paste
25g garlic, pounded
175ml to 200ml oil
Method:
Heat 1/2 cup oil to saute the spices till fragrant. Add in salt, rock sugar and 500ml general santan and bring to a low boil till sugar dissolves. Add in the rest of the coconut milk, tow pok, and pig's blood, if used. When soup comes to a boil, add prawn stock and seasoning, then bring to just boiling point. Remove from fire and use stock as a soup for the yellow noodles and vermicelli. (Should the gravy or stock curdle, strain it.)
For the chili oil: Saute garlic and chili paste in oil until the chili disintegrates and oil floats to the surface. (Use this to garnish when serving.)
A Note from Rasa Malaysia:
In Australia, where there are many Malaysian and Singaporean immigrants, curry mee or curry laksa is simply referred as "laksa." However, curry laksa shouldn't be confused with the other famous laksa dish in Penang, which is "Assam Laksa"–a hot and sour noodle dish in fish broth.
Do try out this curry laksa (curry mee) recipe. If you have any questions about this recipe, don't hesitate to ask me.

Most-Pinned Recipes
Ginger Garlic Baked Chicken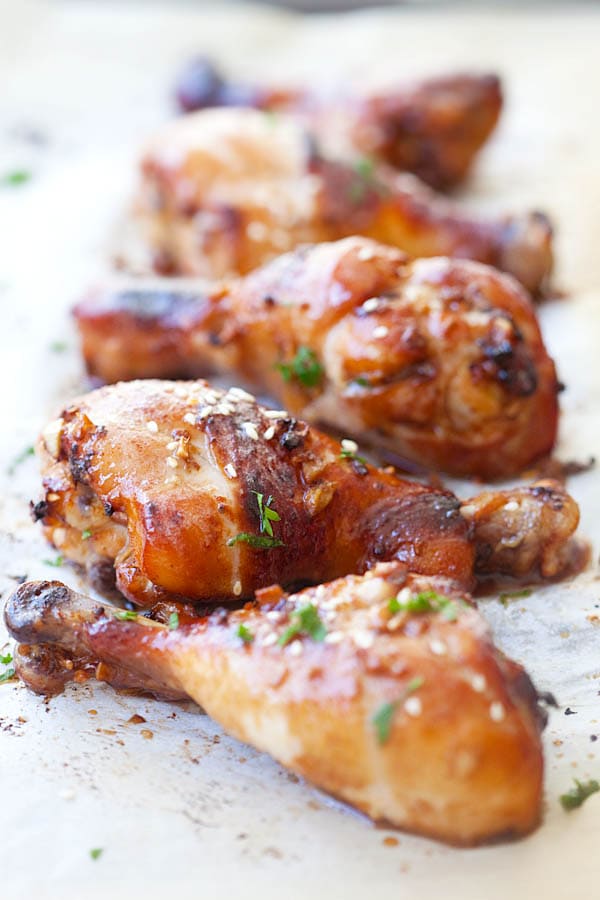 Crab Rangoon (Cream Cheese Wontons)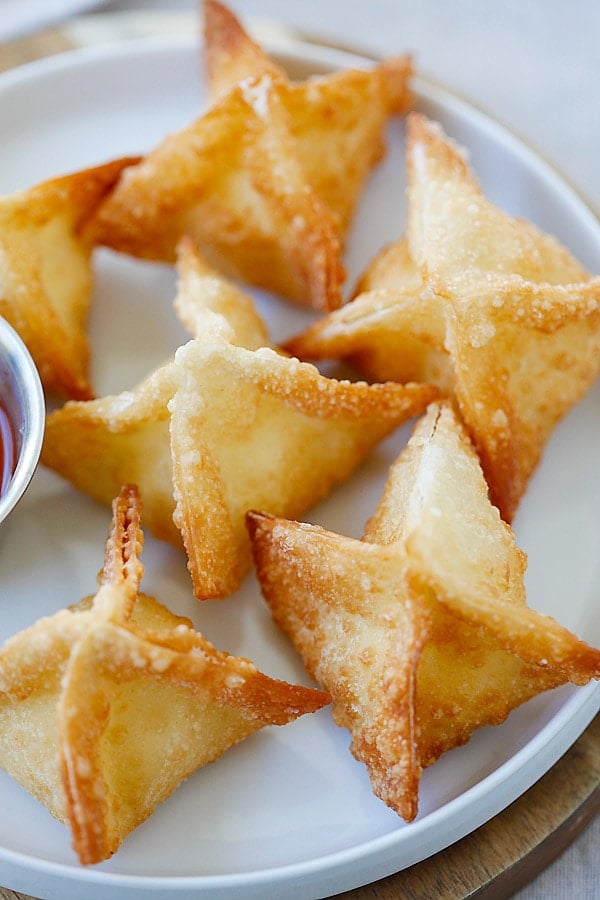 Chicken Wontons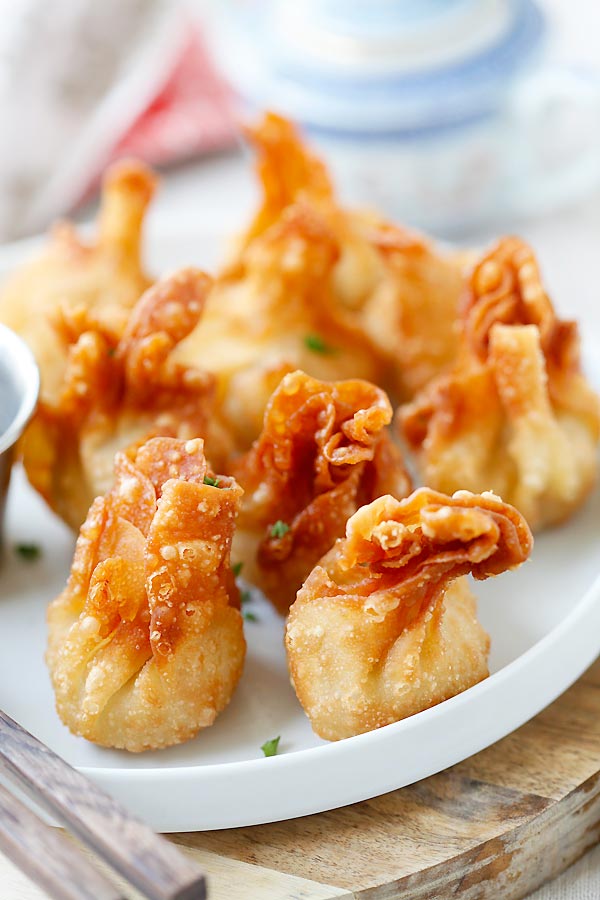 Onion Scallion Beef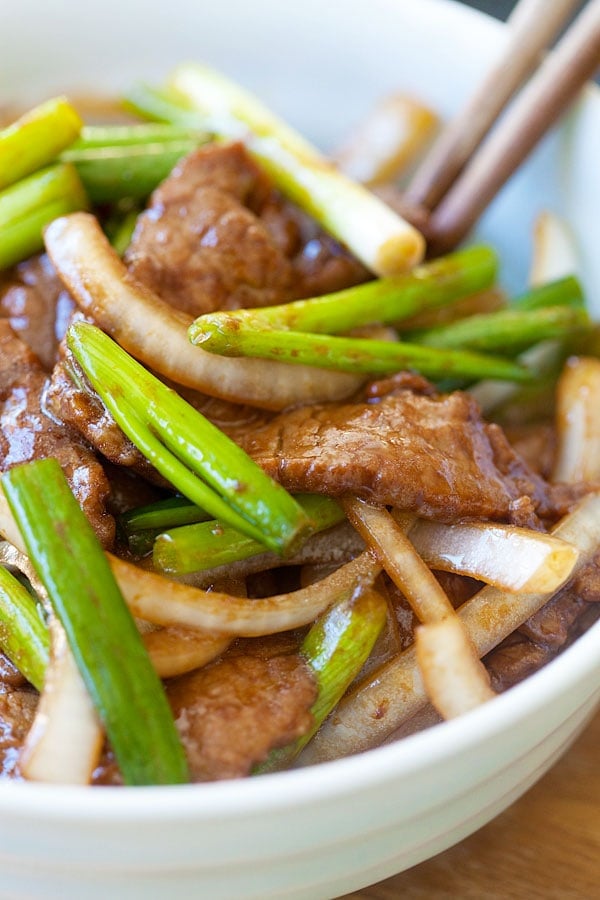 Thai Chicken Sate with Peanut Sauce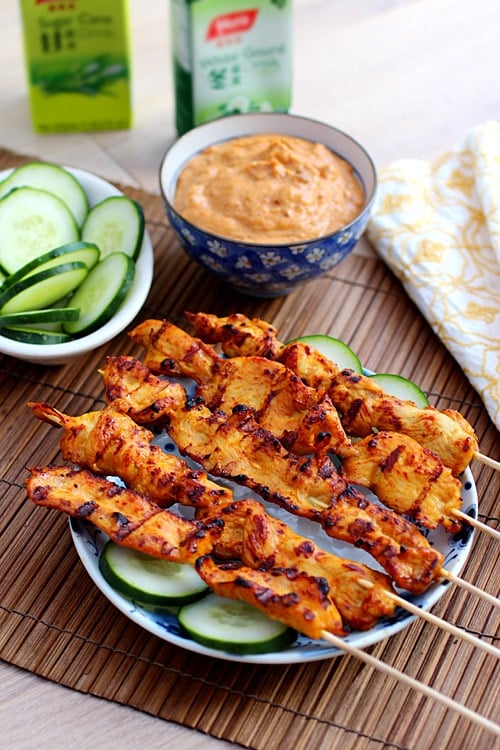 Thai Peanut Sauce