Dairy-Free Cream of Mushroom
Dairy-Free Cream of Mushroom – easy and lighter cream of mushroom recipe using Silk Almond Milk. 100% dairy-free, gluten-free and plant-based | rasamalaysia.com
Prep time:
Cook time:
Total Time: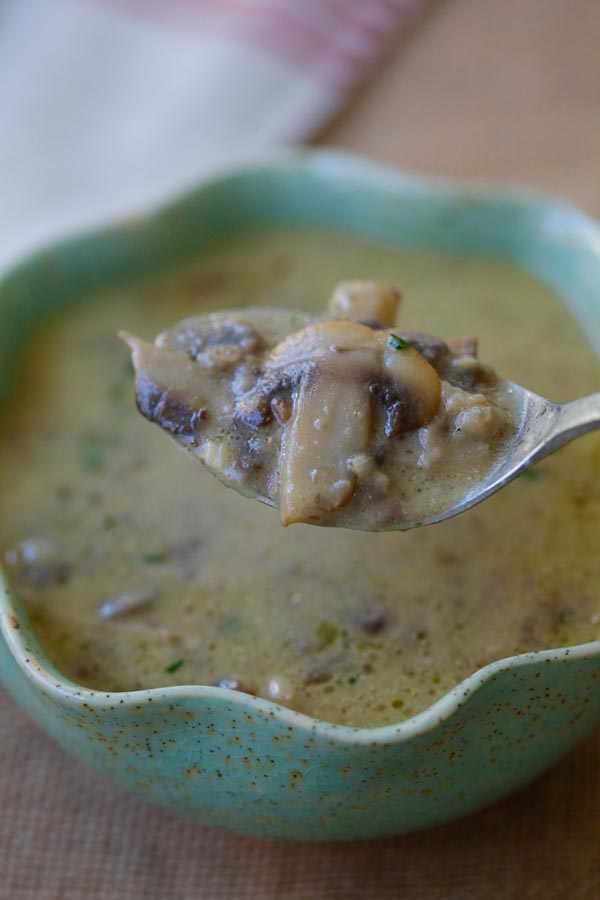 Dairy-Free Cream of Mushroom
Dairy-Free Cream of Mushroom – easy and lighter cream of mushroom recipe using Silk Almond Milk. 100% dairy-free, gluten-free and plant-based.
This recipe is great for toddlers who are lactose-intolerant. I used Silk's Almond Milk instead of heavy cream. The nutty taste in the almond milk pairs perfectly well with the mushroom and vegetable stock. This recipe is also completely plant-based. If you or your little ones have special dietary needs, this is a good recipe you should try this season.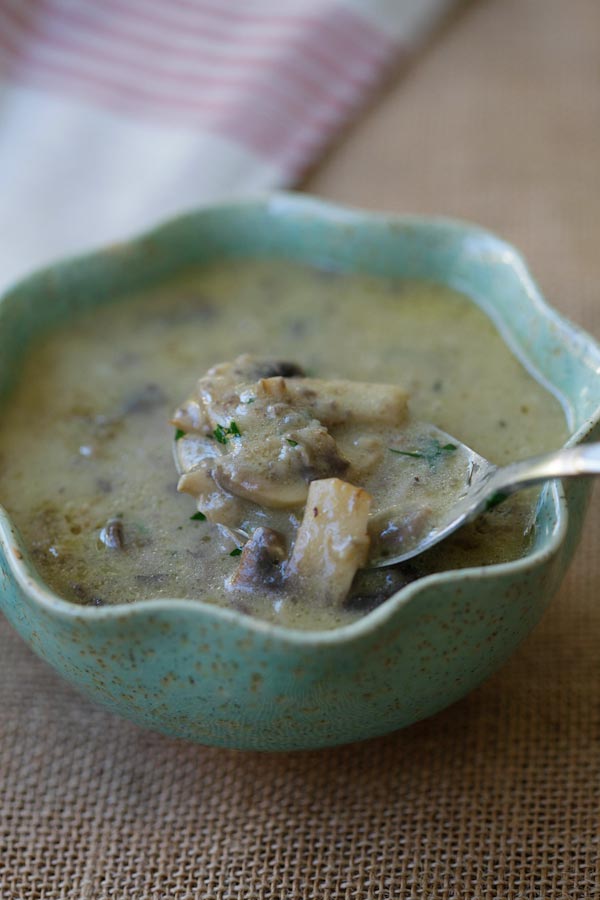 Dairy-Free Cream of Mushroom Recipe
Serves 1 | Prep Time: 5 Mins | Cook Time: 15 Mins
Ingredients:
1 tablespoon olive oil
1 clove garlic, minced
1 shallot, minced
8 oz white button mushrooms, sliced
1 cup vegetable stock
1 cup Silk Almond Milk (Unsweetened)
1/8 teaspoon salt
3 dashes ground black pepper

Method:
Heat up a small saucepan on medium heat. Add the olive oil, saute the garlic and shallot until slightly browned. Add the mushroom and saute. Set aside half of the mushroom.
Add the veggie stock and Silk Almond milk into the saucepan, and turn to low heat and simmer. When the soup thickens. Remove the sauce pan from the heat and use an immersion blender to blend the soup until smooth. Add the reserved mushroom into the soup and continue to simmer for a few minutes. Add salt and black pepper, stir to combine well. Remove from heat and serve immediately.
Trending Now
Crispy Leaf Potatoes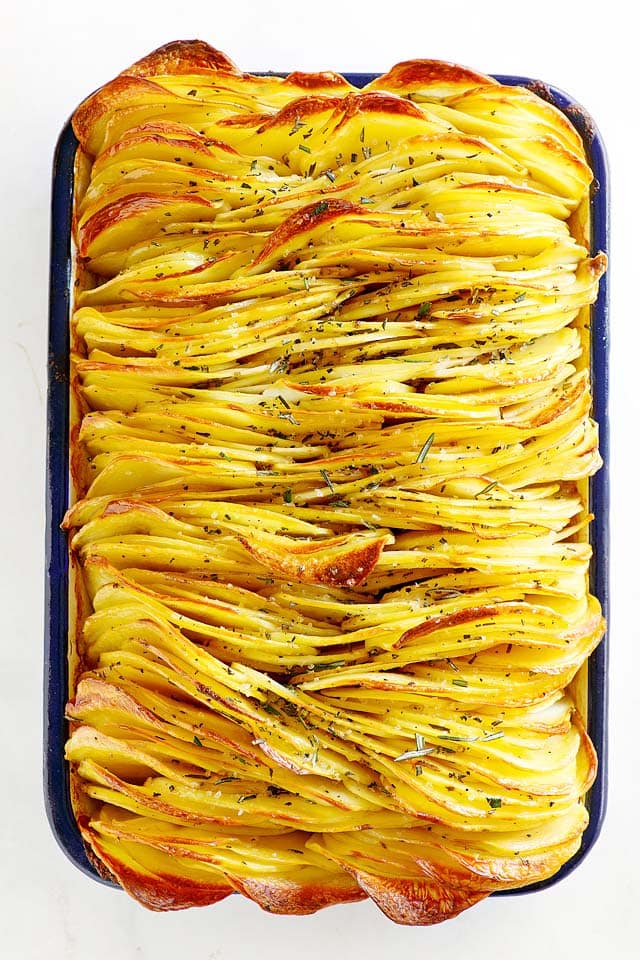 Dry Rub Baked Chicken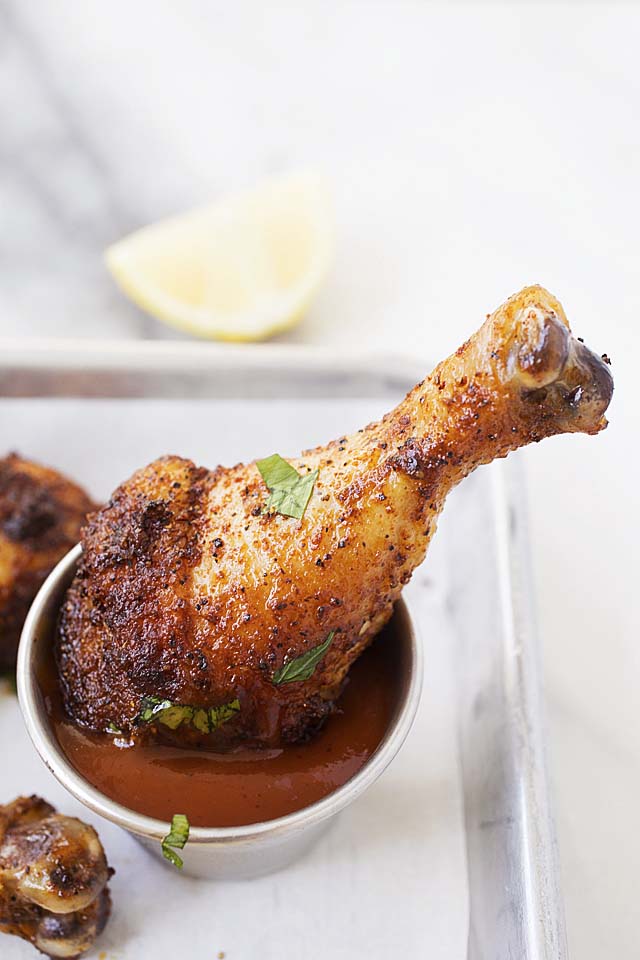 One-Pan Pasta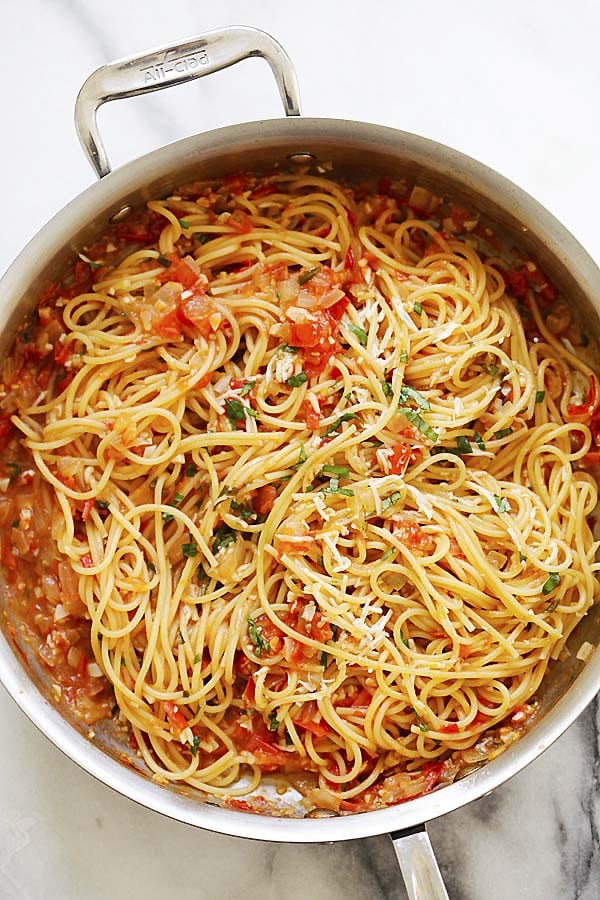 Cheese Puffs (Gougeres)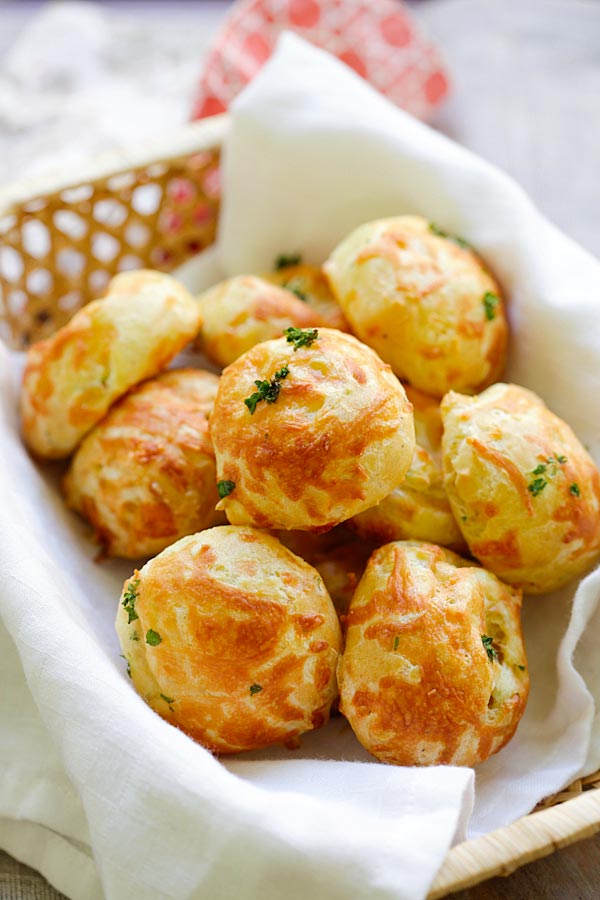 Baked Chicken and Potato Casserole