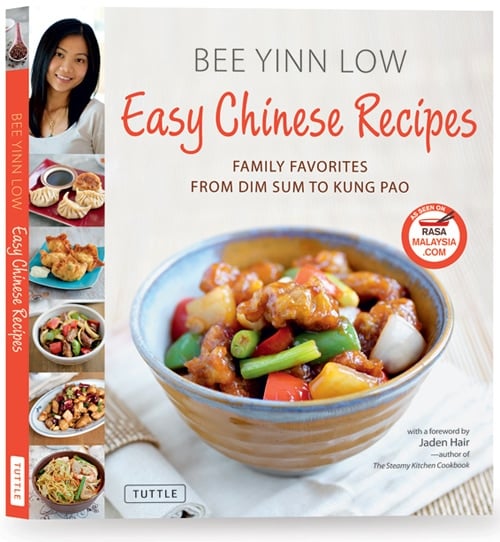 (Click the image above to get the preview of photos in the cookbook.)
I am extremely thrilled to announce that my debut cookbook "Easy Chinese Recipes" launches today, in bookstores nationwide, and online at Amazon US, Amazon Canada, Amazon UK, Book Depository (free shipping worldwide), and Barnes & Noble. If you are a fan of my work, remember to pick up a copy of my cookbook or click on the links above and BUY NOW.
This cookbook is a collection my all-time favorite dishes that are simple and easy to cook and eat at home. Highlight recipes from the book include familiar favorites like Tasty Lettuce Wraps, Honey Walnut Shrimp, Pot Stickers, Yangzhou Fried Rice and Chinese takeout favorites like Simple Egg Drop Soup, Kung Pao Chicken, and Beef with Broccoli. There are also authentic Chinatown favorites such as Siu Mai (steamed pork dumpling), Crispy Shrimp Dumpling, Cantonese BBQ Pork Char Siu, Roast Duck, Flaky Egg Tarts, and more! Simply put, the recipes read like the menu of your favorite Chinese restaurant, and so much more!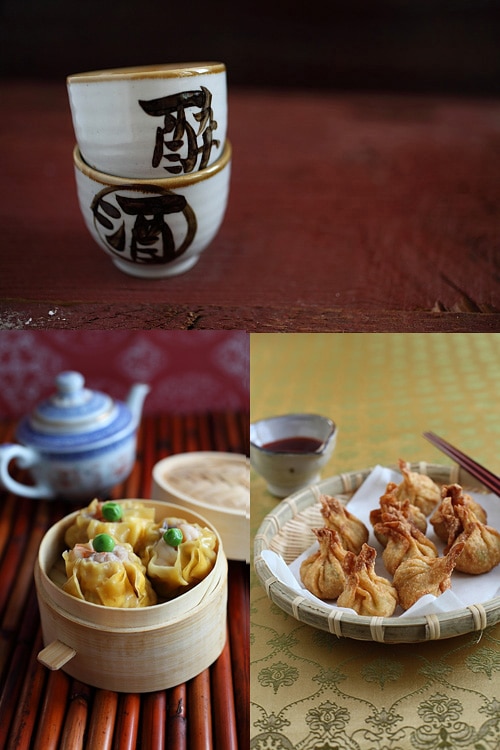 The cookbook has already garnered rave reviews on Amazon and it's currently #2 on Amazon Best Sellers Rank in Chinese cooking. The book is 144 pages, full color with over 200 photos. Each recipe comes with a color photo and many of them with step-by-step picture guide. For the preview of the pictures (styled and photographed by me) that grace the pages of Easy Chinese Recipes, click on the gallery above.
To celebrate the official launch of my cookbook, I have lined up many exciting and fabulous giveaways from my friends and sponsors—one (1) Chinese Wok Star Kit, one (1) ManPans 10″ wok steamer set, two (2) Zojirushi rice cookers, three (3) Chinese ingredients and food bundles, three (3) gorgeous Chinese aprons, and five (5) signed copies of my cookbook (enter to win now!). These giveaways are going to help you cook the recipes in my cookbook immediately.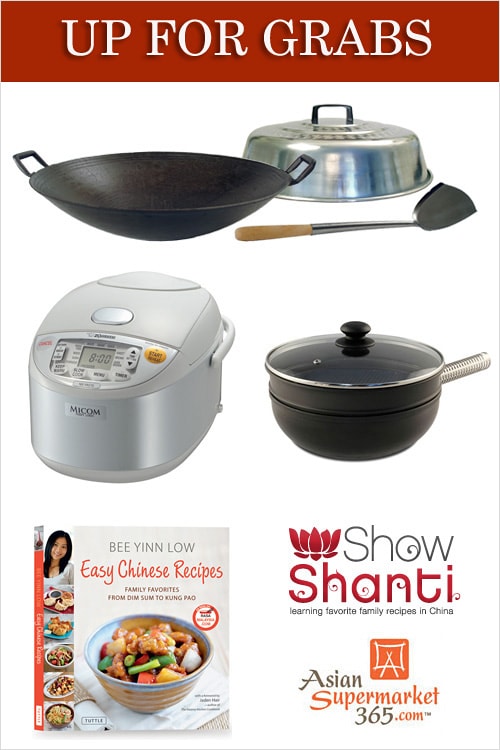 It's going to be fun, so stick around as I unveil the giveaways one by one. For now, please get a copy of Easy Chinese Recipes at a book store near you, or buy online now!