Pictures of some of the scrumptious hawker foods and snacks I have been eating in Penang. Some street foods / hawker foods are inherently not photogenic, so I will save them for future narrations and postings.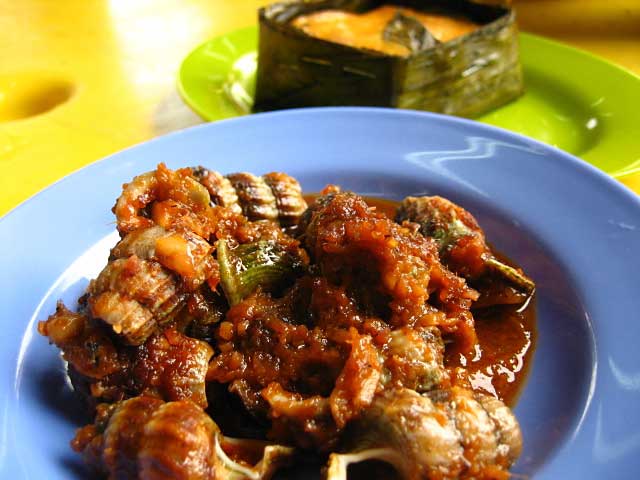 Stir-fried Balitong (Snails) with spicy peanut sauce; in order to eat the snail, you have to suck the tail and then the head to pull it out.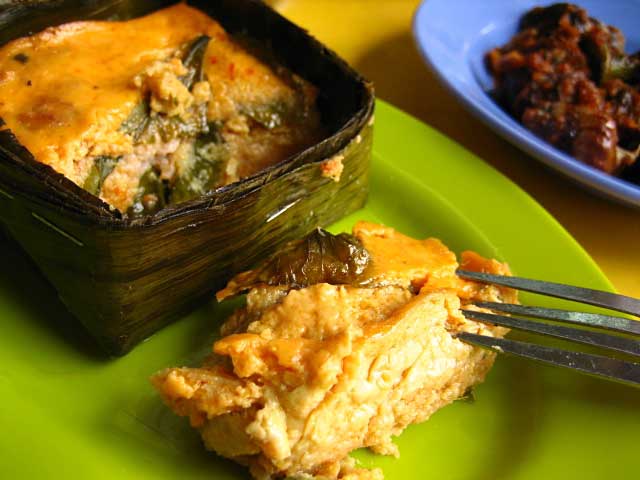 Otak-Otak or steamed fish mousse in a gracious banana cup.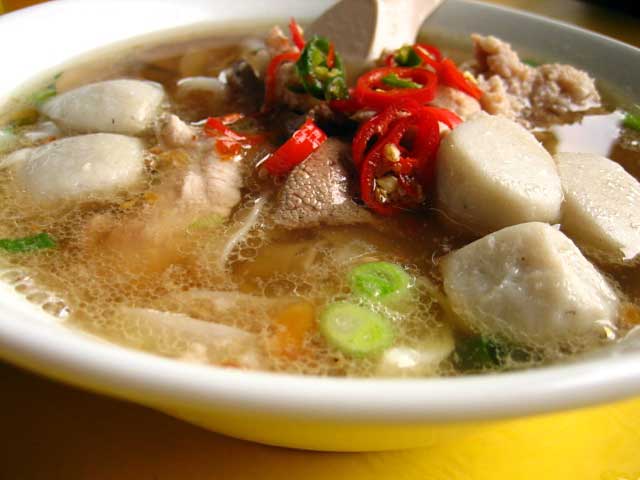 Kuay Teow Th'ng…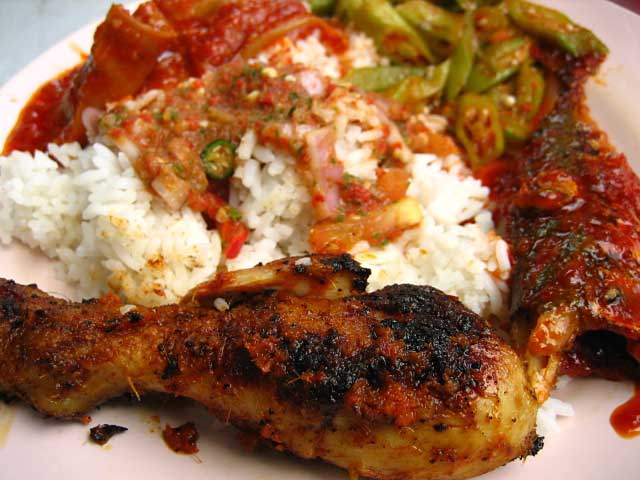 Nasi Campur Melayu or Malay Food.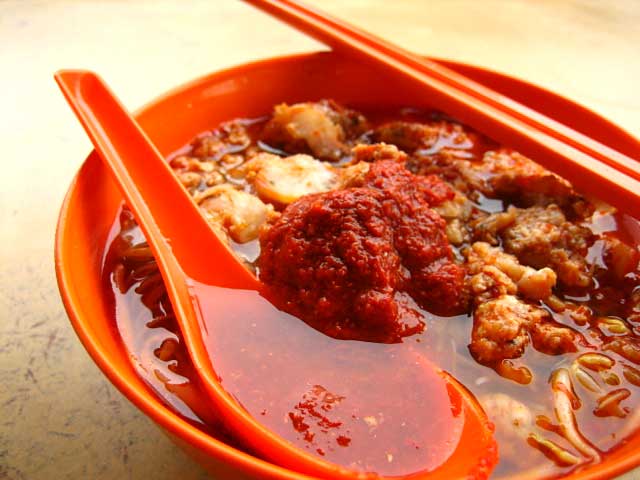 Hokkien Mee or Prawn Noodle Soup with generous toppings of shredded shrimps, mantis prawns, and some spicy chili paste.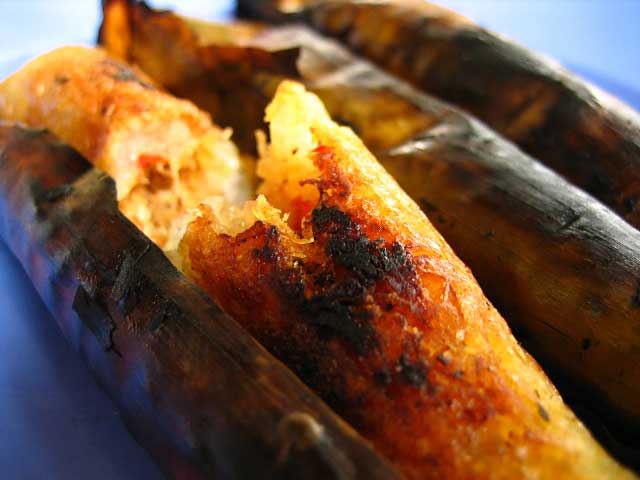 Pulut Udang wrapped in banana leaves and grilled over charcoal.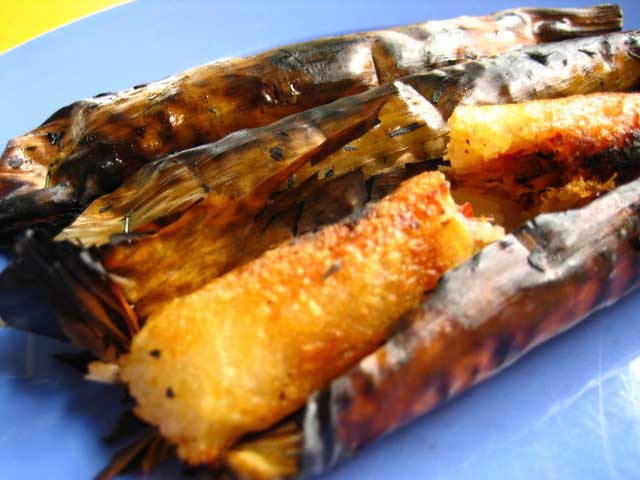 Pulut Udang is my favorite Malay snack…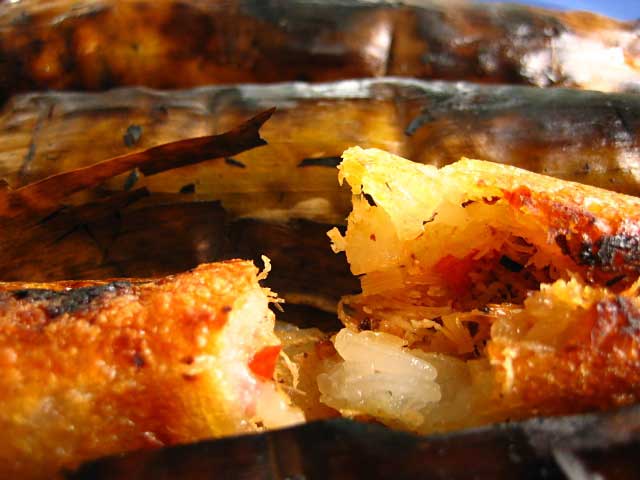 …they are simply delectable.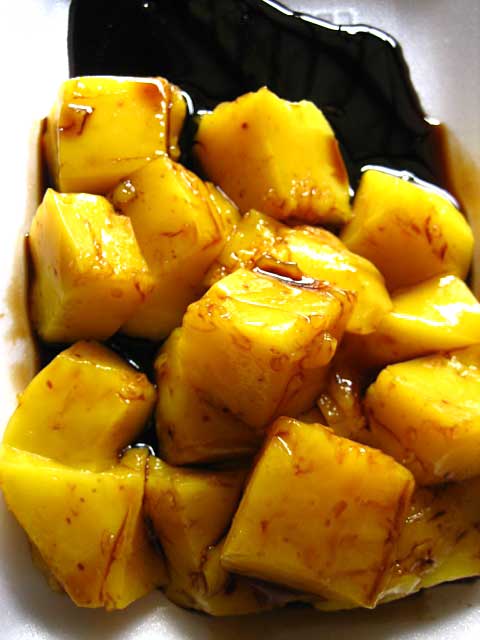 Tee Nya Kuih or rice cakes with palm sugar syrup. This Chinese delicacy is getting harder and harder to find these days. I found it at Swatow Lane. A must try. Pandan flavor is also available.
More pictures of mouthwatering Penang hawker food:
– Photo Blog: Penang Hawker Food
– Photo Blog: Penang Hawker Food – Part II
– Eating Penang: Nyonya Kuih