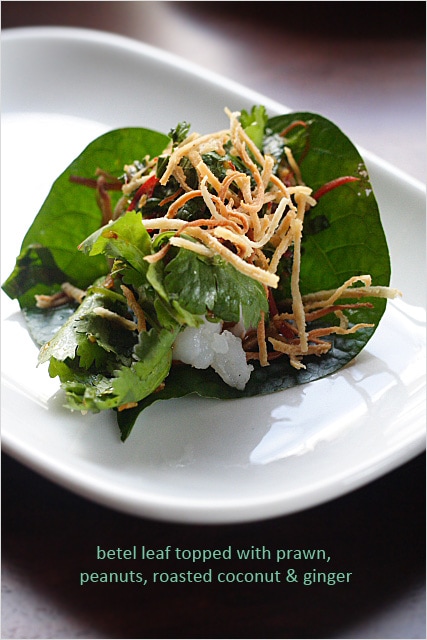 Thanks to my friend Syrie at Taste Buddies, I savored some of the best Thai food that I have ever tasted in my life–at the famed Longrain Restaurant and Bar in Sydney today.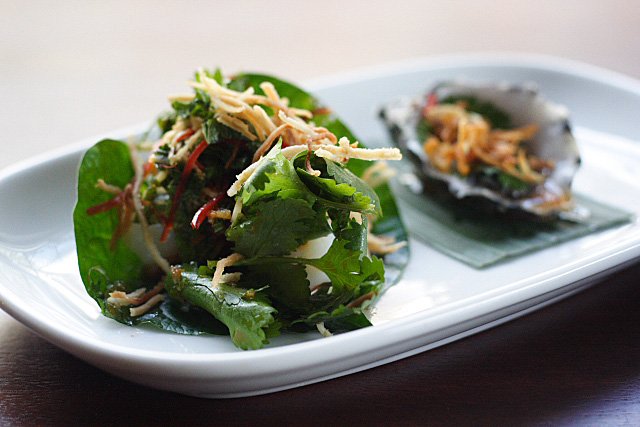 The food was so good that I just had to buy the cookbook right there and then.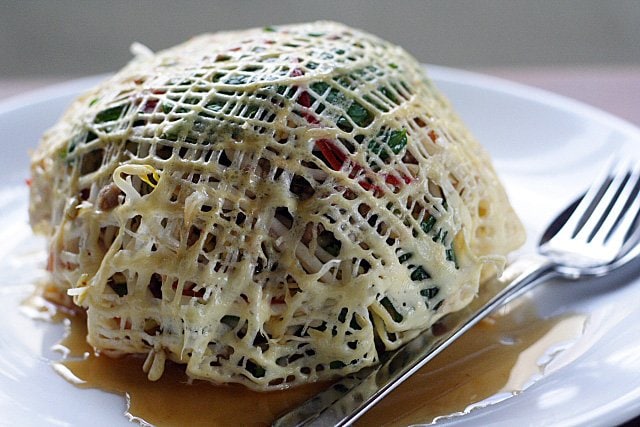 I have to call your attention to the restaurant's signature dish–eggnet with ground pork, prawn, peanut, bean sprouts in sweet vinegar; it is practically to-die-for. Despite its "netty, creative, and somewhat fusion" appearance, it's every bit distinctively Thai–sweet, sour, spicy, and salty…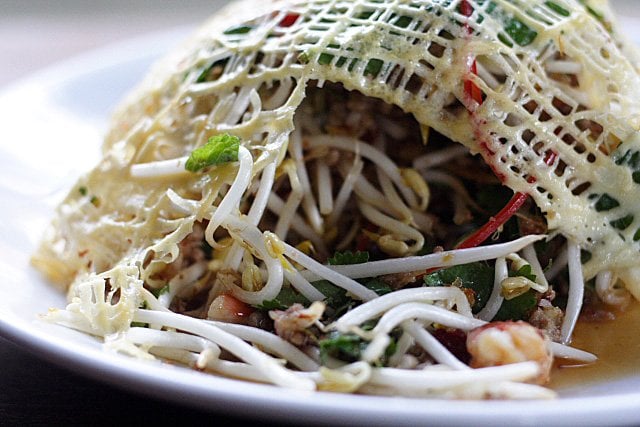 While in Sydney, one has got to try out the world-famous rock oysters, so I ordered one freshly shucked rock oyster with red chili, lime juice, and deep-fried eschalots (shallots)- they sure tasted heavenly on top of the silky smooth rock oyster. After this treat, I don't think I can go back to the plain cocktail sauce and lime with oysters anymore. It's heaven and earth.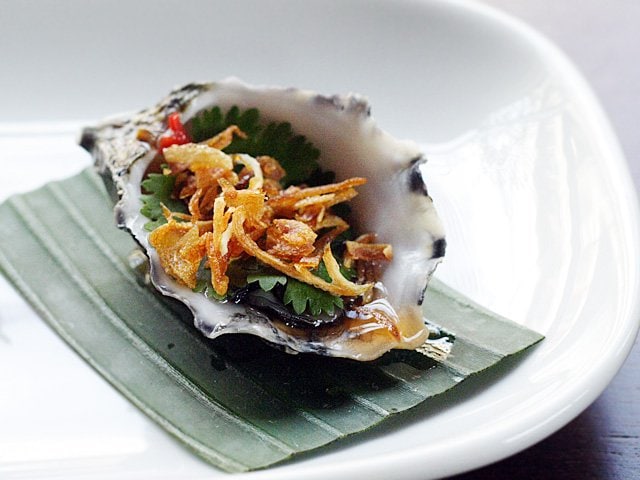 Longrain Restaurant and Bar
85 Commonwealth Street
Surry Hills,
NSW, Australia 2010
Note: I am not a big fan of fusion food; those over-the-top and neither east-nor-west food. There are definitely Thai/Chinese fusion dishes at Longrain, but they still retain the signature flavors despite the western presentation and plating. Just reading through the recipes, I know that the cookbook is a keeper…just the eggnet recipe is worth shelling out $16 for.