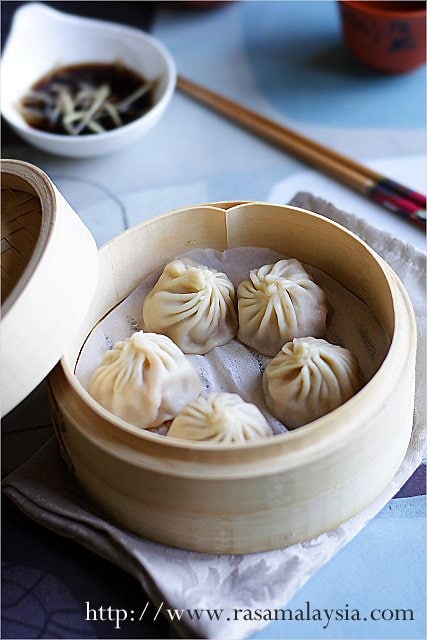 Last Friday night, my colleagues and I went to Ding Tai Fung in Arcadia, the famed outpost of the multi-million dumpling house originated from Taipei. After watching my American colleague repeatedly burning his tongue by the piping hot Xiao Long Bao and had the "soup" inside the dumpling squirting all over his shirt and face, I asked him the following question:
"Do you know how to eat Xiao Long Bao?" (learn how to eat Xiao Long Bao properly after the jump)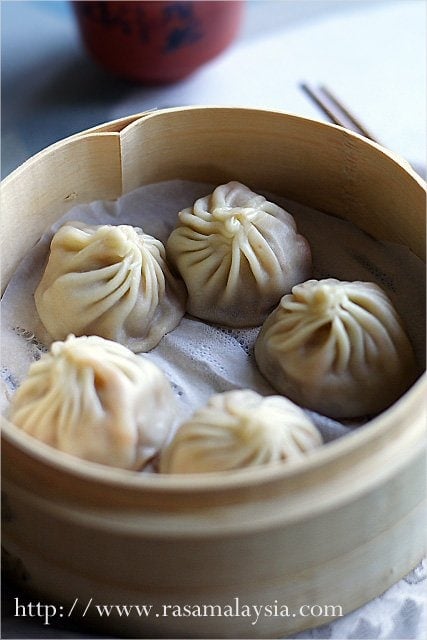 As obnoxious and condescending as my question sounds, eating Xiao Long Bao is indeed an art and a technique; it's not just about putting the food in your mouth, chew, and swallow–which guarantees two mishaps my colleague encountered! There really are certain ways to eating Xiao Long Bao, if you wanted to truly savor the essence and juiciness of this delicacy.
So, I thought I would put together a step-by-step guide to eating Xiao Long Bao for those of you who haven't yet tried out Xiao Long Bao. I am not going to write or describe the pleasing flavor of Xiao Long Bao as this is the kind of food that you just have to experience yourself. Words–especially my shallow English vocabulary–will do no justice.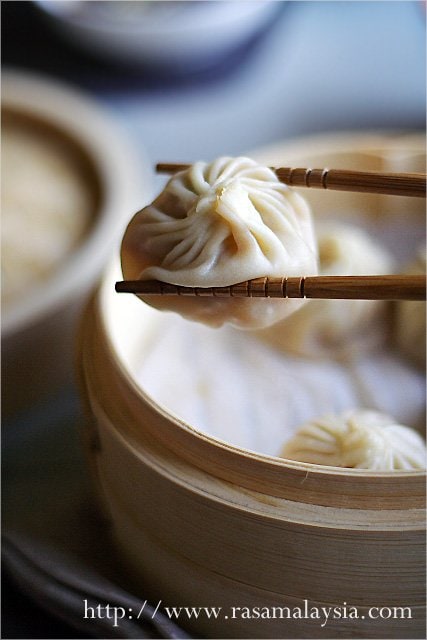 Step-by-Step Guide to Eating Xiao Long Bao (click the image above to view all steps) or Shanghai Soup Dumplings:
Pour some vinegar to the shredded ginger. (Xiao Long Bao's are always served with shredded ginger and Chinese black vinegar.)
Gently pick up a Xiao Long Bao with the chopsticks and make sure that you don't break the skin. You can do so by holding the Xiao Long Bao in the middle.
Gently dip the Xiao Long Bao in the ginger vinegar sauce.
Lift it up and place it on the spoon.
Nibble the side of the Xiao Long Bao and suck the soup/broth inside the Xiao Long Bao. (This is the best way of savoring the meaty, juicy, and flavorful broth/soup inside the dumpling.)
Add some ginger and vinegar (as you like) to the dumpling and eat the rest.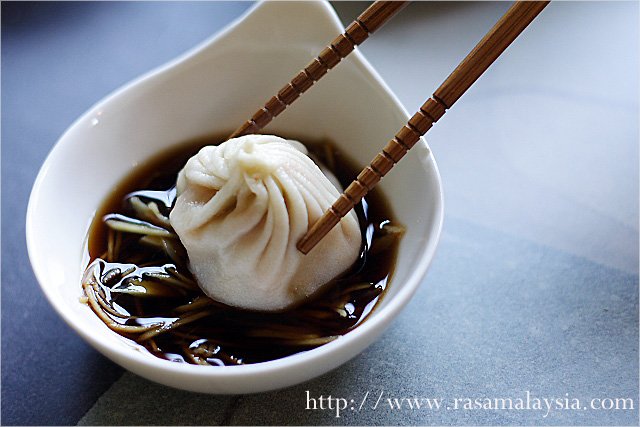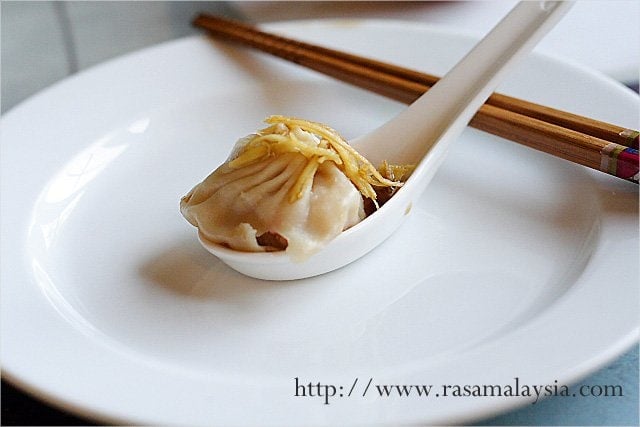 Voila! No more broken dumplings and wasted soup, and definitely no more burnt tongues and stained shirts. *wink*
Notes:
I didn't make these Xiao Long Bao, they are the frozen Xiao Long Bao I ordered from Ding Tai Fung. Just steam them for 10 minutes and they are almost as good as eating in.
If you are in Penang, go to Shanghai Ding.
Ding Tai Fung
1108 S Baldwin Ave
Arcadia, CA 91007
Phone: (626) 574-7068