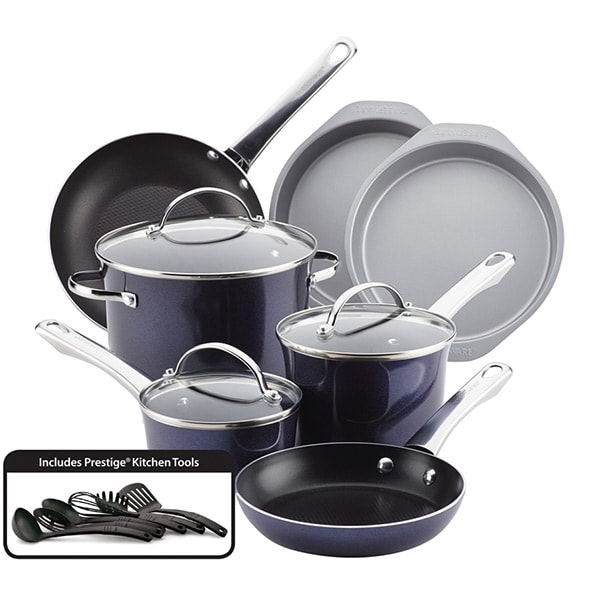 UPDATE: The winner is Marianne Landis.
I am partnering with my friends at Farberware® to giveaway a Farberware® Luminescence 16 Piece Set in Sapphire Shimmer, MSRP: $79.99, US only.
Farberware® Luminescence 16 Piece Set in Sapphire Shimmer
Great cooking is beautiful when the pots and pans in the home kitchen include the stylish, sturdy Farberware® Luminescence™ Aluminum Nonstick 16-Piece Cookware Set. Add a touch of distinction to the kitchen with this gorgeous Farberware® Luminescence™ nonstick cookware. The pots and pans are constructed from top-quality aluminum that distributes heat quickly and evenly throughout the pan body. On the cookware interiors, the SmartGlide® Nonstick System combines a dimple-textured pan interior with top-quality nonstick to give the cooking release and cleanup a boost. On the exteriors, shimmering pearlescent shades add luscious color to the kitchen and stovetop, and the tulip-shaped pan profiles provide an additional touch of flair. A pair of round nonstick cake pans and six nonstick-suitable nylon cooking tools complete this cookware set.
Bring shine and shimmer to your Farberware® home cooking with this beautiful, sturdy cookware collection.
GIVE US SOME LOVE!
Like Rasa Malaysia on Facebook. (Click on the Like button below.)