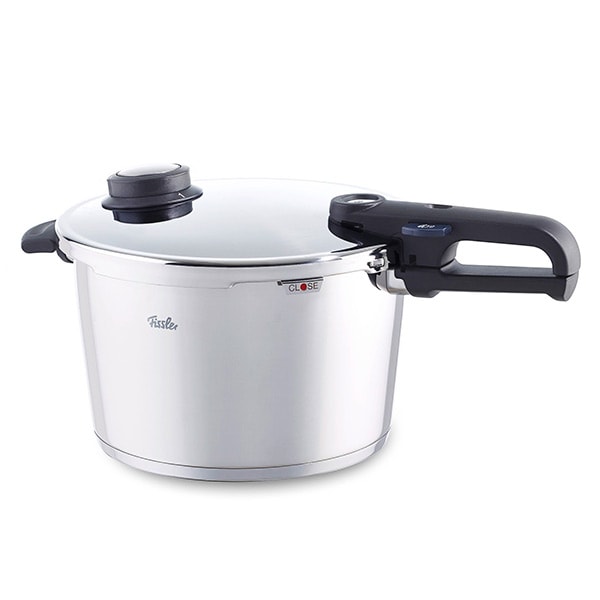 UPDATE: The winner is Keith James.
I am partnering with my friends at Fissler to giveaway a Fissler 8.5qt Vitavit Premium Pressure Cooker (26cm), MSRP: $279.99, US only.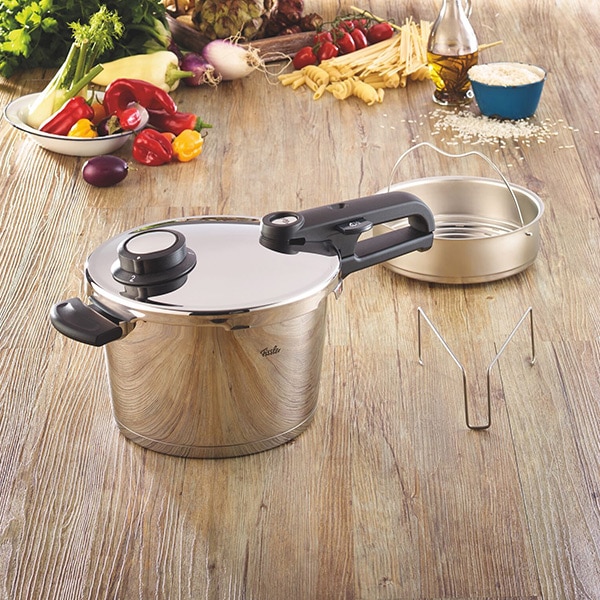 Fissler 8.5qt Vitavit Premium Pressure Cooker (26cm)
The Fissler vitavit premium 8.5qt (8.0L) pressure cooker is made in Germany, it's truly quick cooking made easy. Features include a unique lid positioning aid, three adjustable cooking levels for speed, gentle or steam cooking and a locking lid indicator. The vitavit pressure control system includes a visual indicator to show when to lower the temperature of the stove at the onset of cooking time or when the temperature in the cooker has become too high. All models are equipped with a measuring scale and a handy steamer insert. The cookstar all stove base creates optimal heat absorption, retention and distribution, cooking foods better and faster on every stove top. The removable handle makes your pressure cooker easy to clean and dishwasher safe.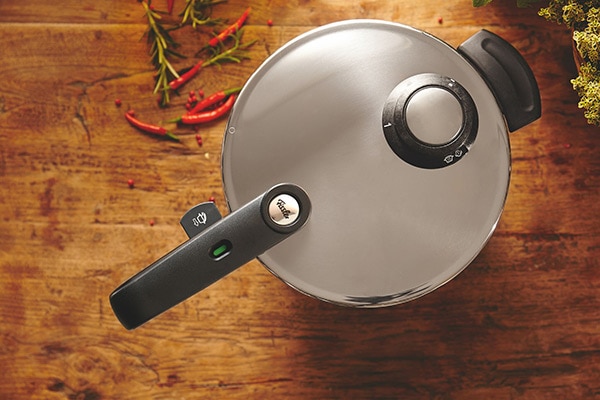 Two convenient pressure settings for gentle or speed cooking – Perfect control for perfect meals.
Traffic light pressure indicator – Enhanced control of cooking temperatures for better results.
Built in safety mechanisms for worry-free operation include:

Safety Lid with Positioning Aid for secure fit and easy, one-hand operation;
Auto-Interlocking Lid with Audio and Visual Indicator "clicks" and turns from red to green when the lid is properly positioned ensuring safe operating mode;
Main Valve Automatic Steam Release decreases pressure automatically if the temperature and pressure are too high;
Euromatic Safety Valve ensures a safe build-up of pressure and prevents the lid from opening until pressure is released.

Patented "Cookstar" all stove base – Optimal heat absorption, retention and distribution for energy efficient cooking across all stove types.
Integrated measuring scale – Practical measurements of recipe ingredients.
Rivet free interior – Smooth interior surface does not retain food particles resulting in easier cleanup and healthier cooking.
U/L Listed – Your assurance of quality.
Dishwasher safe – Easy to use and clean.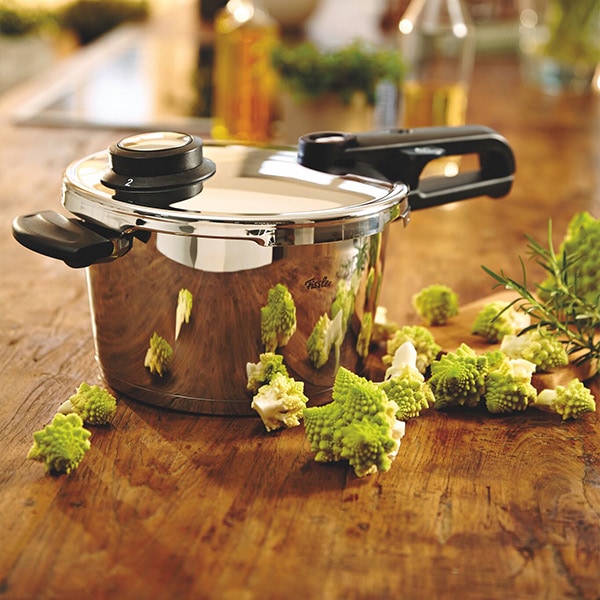 Features:
Polished finish
Locking lid and removable handle
Three cooking speeds
Measuring scale inside cookware
Great head absorption, retention, and distribution
GIVE US SOME LOVE!
Like Rasa Malaysia on Facebook. (Click on the Like button below.)