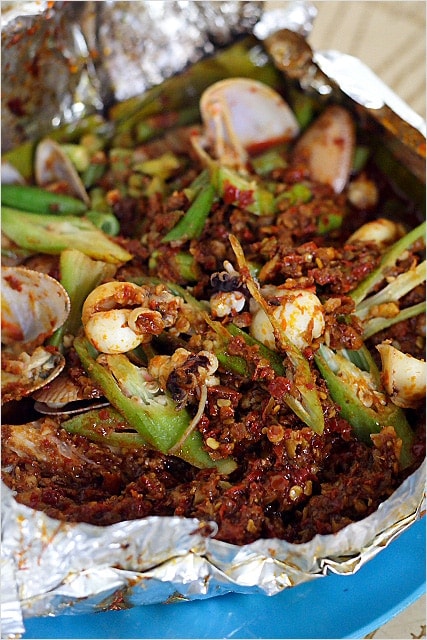 This is part 2 of my 5-hour layover in Kuala Lumpur International Airport. You can read all about Part 1 here.
This is Portuguese baked fish (plus squid and clams), found at the obscure corner of Petaling Street/Chinatown in KL. In my opinion, this is the best baked fish/seafood that I have ever tasted. (I can't even find similar offerings in Penang!). I got hooked when I was attending college in KL many years ago and haven't had the fix for at least 5 years. So, I was just so delighted to savor the taste, aroma, and the very spicy kick that this seafood parcel delivered…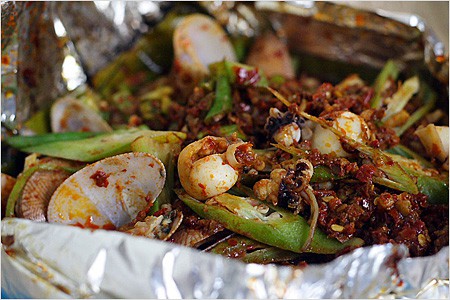 Food mission accomplished and I headed back to KLIA–just in time to catch my flight. ;)
Portuguese Grilled Fish
Petaling Street (at the corner of Hong Leong Bank)
Note: You can't actually see the fish, but it's buried under the spices, okras, clams and squid.