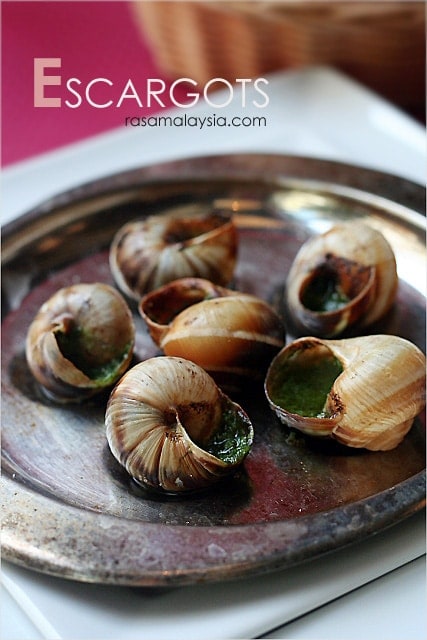 The slimy but savory reason why I love Paris. For the sweet reason, please click here.
Escargot (AKA edible snails) is a popular French gourmet food–an appetizer that I never miss whenever I dine at French restaurants or in France. I just love them with parsley butter or prepared A La Bourguignonne… (more picture after the jump)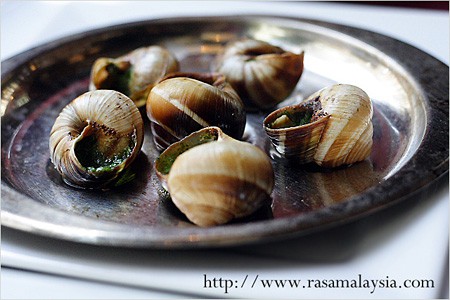 The soft texture of the snails and their woodsy flavor just go so well with the garlicky parsley butter mixture. They are simply delicious and irresistible!
Yum.