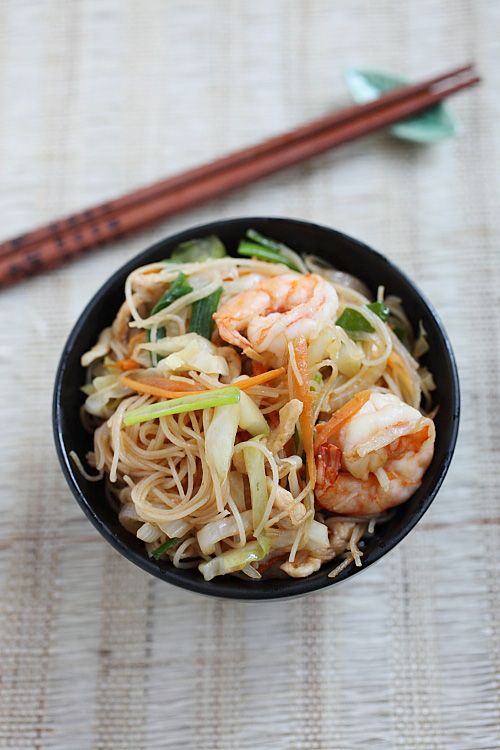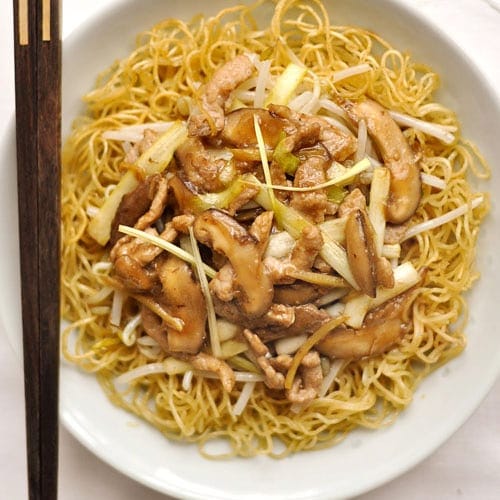 Fried Rice Noodles
The key to making great Xiamen Fried Vermicelli lies in the wok hei, which translates literally to "The Breath of Wok." To get the wok hei, your wok has to be super-hot. It's this high heat that gives your fried vermicelli that special taste and aroma!
Prep time:
Cook time:
Total Time: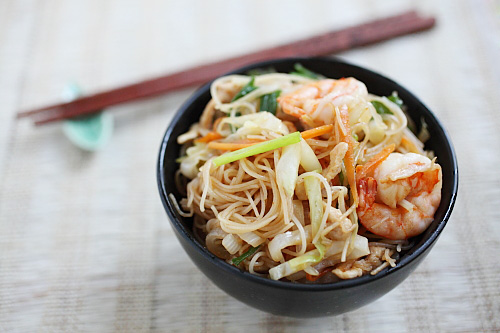 If you cook a lot, you have to get creative with using up what's left over in your kitchen and fridge to prepare your meals. I have some leftover rice noodles in the pantry so I decided to make fried rice noodles Xiame-style as commonly found in Chinese restaurants here in the US.
I visited Xiamen in China earlier this year and fell immediately in love with the island and more importantly, the food. Located in the Fujian province, Xiamen is a beautiful island with abundant fresh produce and seafood. The food in Xiamen is very similar to the Chinese food in Malaysia since many of the early Chinese settlers in Malaysia came from the Fujian region. Other than rice, noodles and vermicelli are heavily consumed as daily staples. One of their common dishes is Xiamen Fried Vermicelli, a simple meal easy to prepare.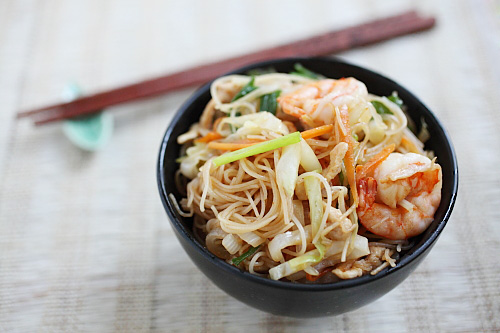 Fried Rice Noodles Recipe
Serves 2 | Prep Time: 15 Mins | Cook Time: 5 Mins
Ingredients:
4 tablespoons oil
1/2 pack vermicelli or rice noodles, soaked in luke warm water to soften them first
4 oz boneless and skinless chicken breast, cut into thin strips
6 shrimp, shelled and deveined
2 stalks, scallion, cut into 2″ length
Some cabbages, julienned
1/2 small carrot, peeled and cut into thin strips
2 cloves garlic, minced
2 teaspoons light soy sauce
1 teaspoon oyster sauce
1/2 teaspoon dark soy sauce
1/2 teaspoon sugar
3 dashes ground white pepper
1/2 teaspoon sesame oil
Method:
Heat up the wok until it starts smoking. Pour in the cooking oil and wait for it to be fully heated. Add in the chopped garlic and quickly stir a few times, then follow by chicken strips, shrimp, julienned cabbages, and carrot strips. Stir and mix the ingredients well with the garlic until you smell the aroma from the ingredients. Add the vermicelli, soy sauce, oyster sauce, dark soy sauce, sugar, chopped scallions and stir fry vigorously over high heat. Just when the vermicelli starts to burn, add in a dash of white pepper powder and sesame oil, stir for 1 minute. Serve immediately.
Trending Now
Soy-Glazed Chicken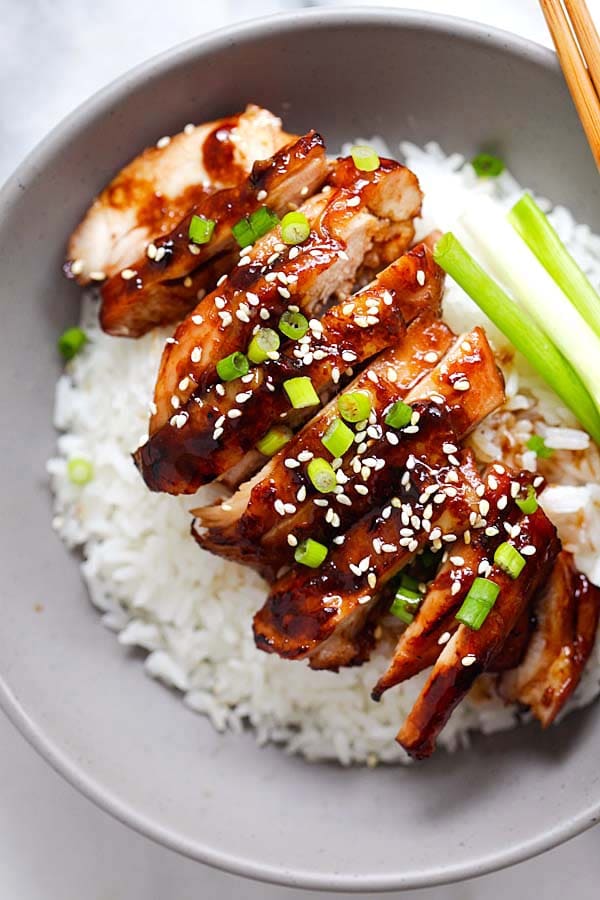 Honey Sriracha Scallops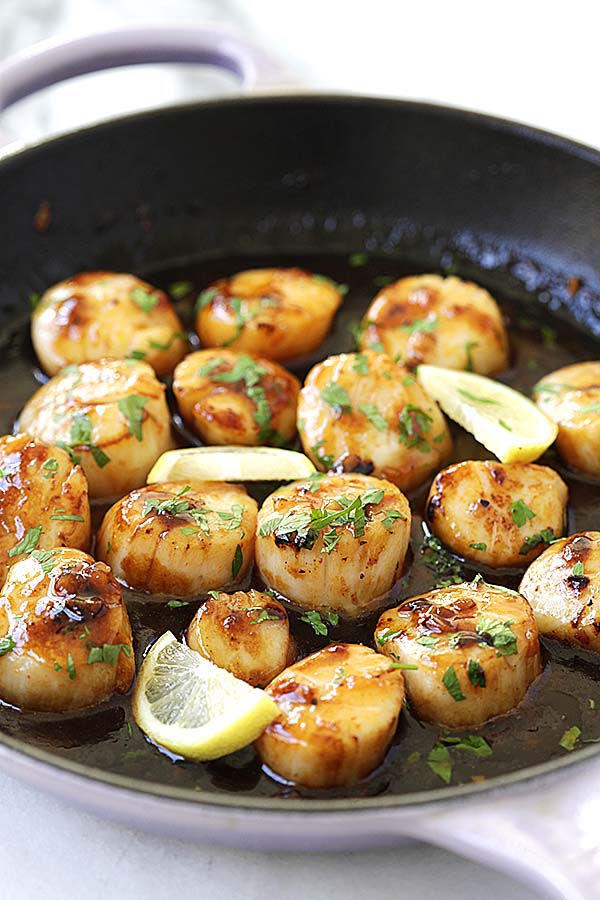 Teriyaki Chicken Meatballs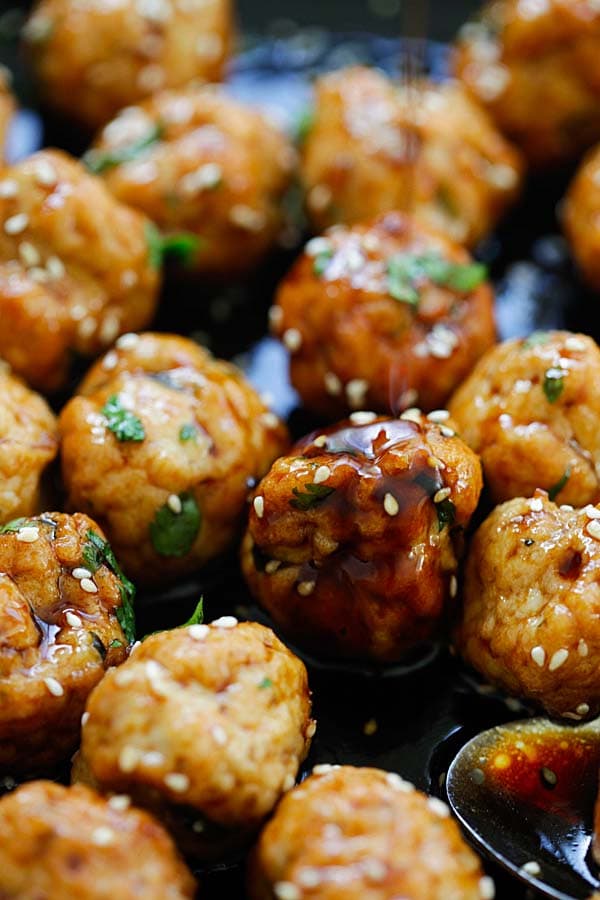 Hot and Sour Soup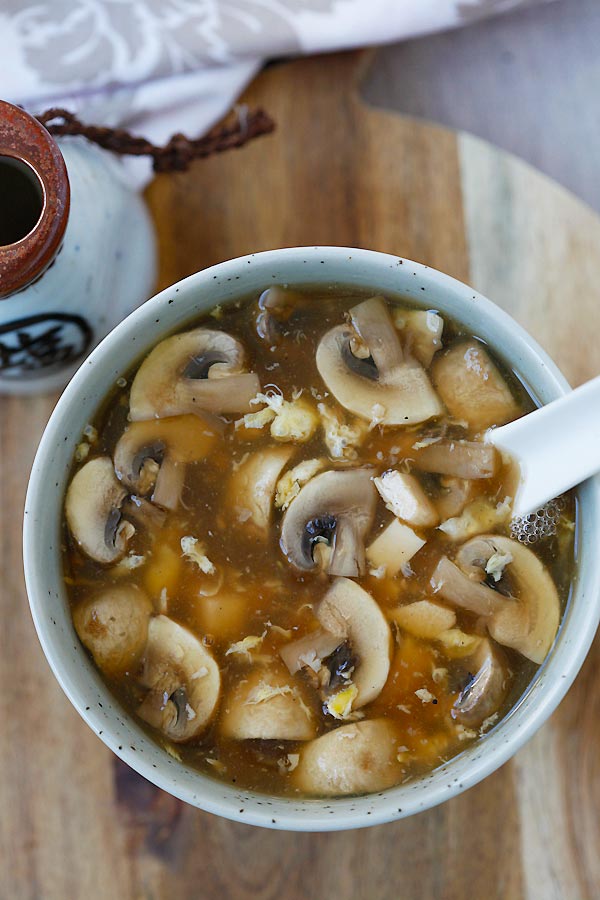 Thai Sweet Chili Chicken