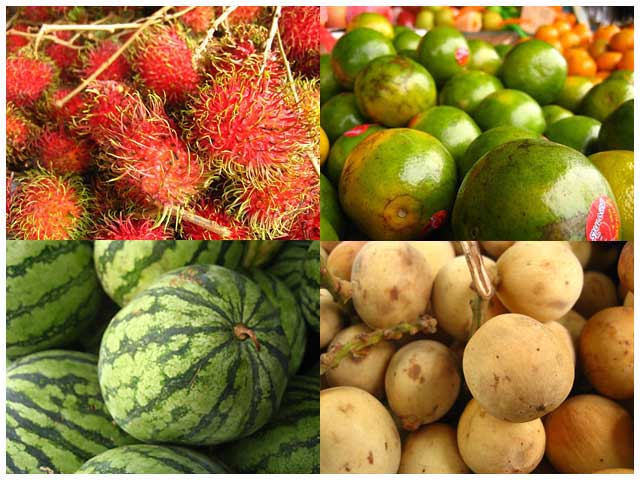 Along the East-West Highway and interstate highways of Malaysia, one can find many fruit stalls selling various kinds of local fruits. As a fruit lover, I love stopping at these stalls in order to pick out my fruits-du-jour while traveling. There is no better way to tantalize the taste buds than to spend time here.
While these stalls are basically simple wooden sheds, they usually carry the freshest, most organic fruit in Malaysia. Often the fruit stalls are run by owners of local orchards and are not large commercial operations. Nothing against "Corporate Farm Capitalism" (how else could I eat oranges out of season grown half-way around the world) but only at these Mom-and-Pop stands is one assured to find the best selection of fresh, mouthwatering tropical fruits.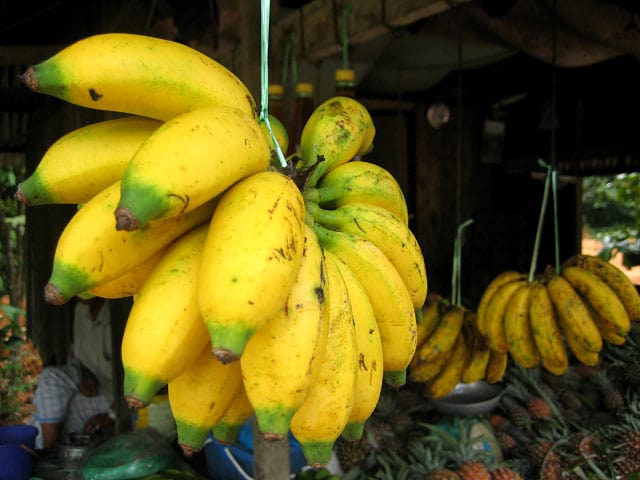 Banana.
Cempedak and Pineapples.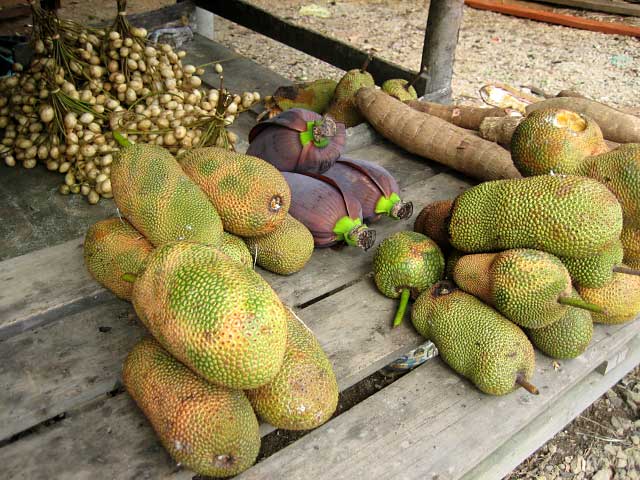 Same family as Jackfruit, Cempedak is native to countries like Malaysia, Indonesia, and Brunei. The best way of eating Cempadak is to have them battered in flour and deep fried to golden brown. The seed is edible and the flesh is slightly sticky but absolutely tasty.
Petai or stinky beans are best when cooked with sambal and shrimp. The said dish is classic Malaysian.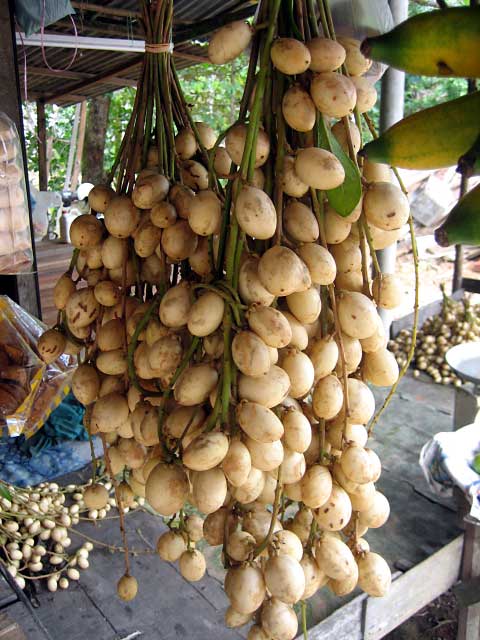 These are Buah Rambai and they were my grandmother's favorite. They taste like Langsat, but slightly on the sour side.
Honey harvested from local orchards and villages; pure and organic to its very core.
Remember to stop by these fruit stalls the next time you are on the road. Trust me, it's fun!