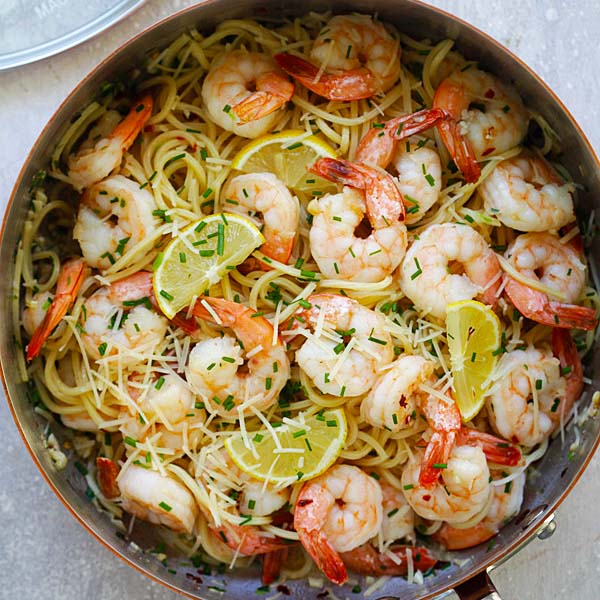 Garlic Chive Butter Shrimp Pasta
Garlic Chive Butter Shrimp Pasta – easy delicious pasta loaded with garlic chive butter shrimp. Weeknight dinner is a breeze with this recipe
Prep time:
Cook time:
Total Time: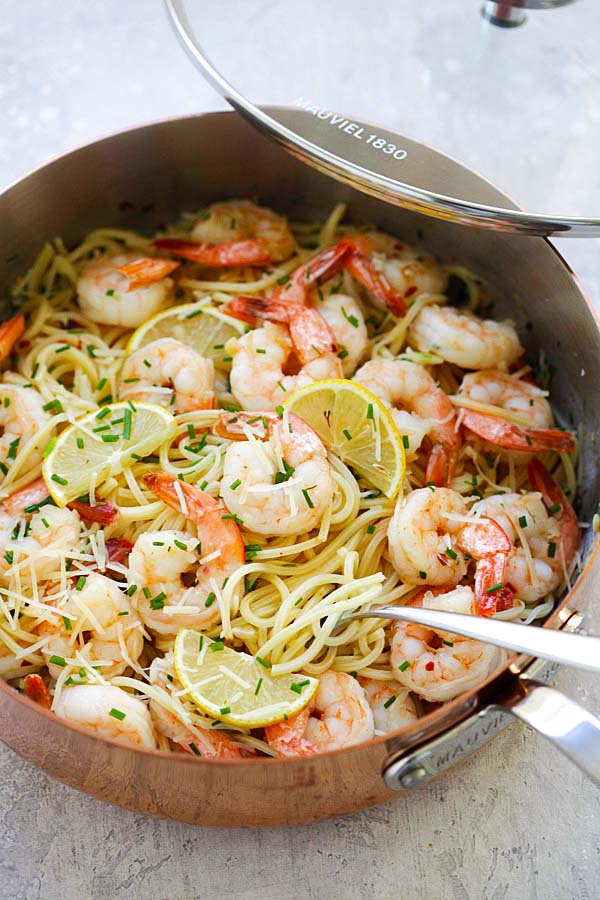 Garlic Chive Butter Shrimp Pasta
Garlic Chive Butter Shrimp Pasta – easy delicious pasta loaded with garlic chive butter shrimp. Weeknight dinner is a breeze with Mauviel saute pan!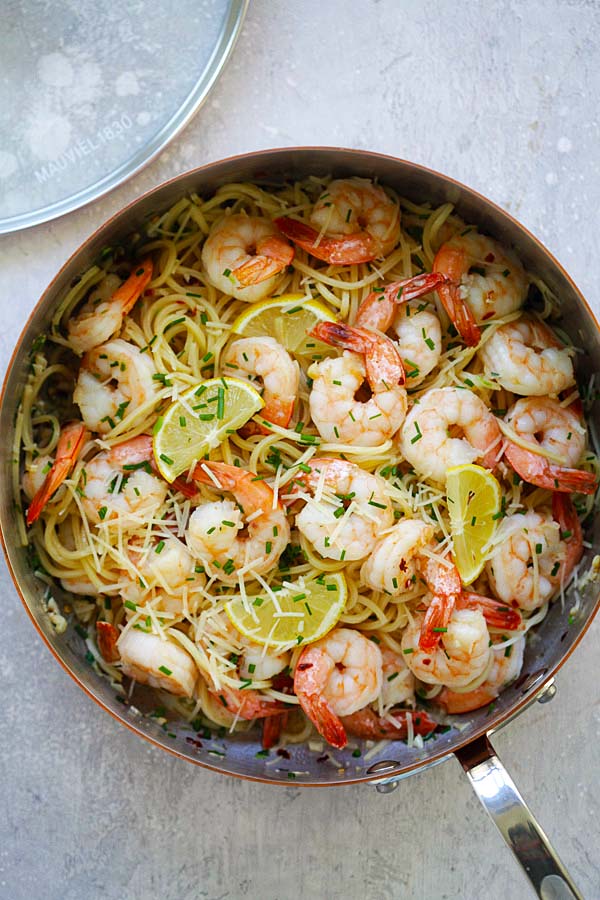 Garlic Chive Butter Shrimp Pasta Recipe
Serves 3 | Prep Time: 20 Minutes | Cook Time: 10 Minutes
Ingredients:
1 lb peeled, deveined, tail-on shrimp
Water for boiling
6 oz spaghetti
4 tablespoons unsalted butter
4 cloves garlic, minced
1 teaspoon salt or to taste
1 teaspoon dried chili flakes
1/4 cup chicken broth
1/4 cup white wine
1 1/2 tablespoons lime juice
2 tablespoons chopped chives
2 tablespoons grated Parmesan cheese
Method:
Preheat oven to 400F.
Rinse the shrimp and pat dry with paper towels. Set aside. Heat up a pot of water and bring it to boil. Cook the spaghetti according to the package instruction until al dente. Drain and set aside.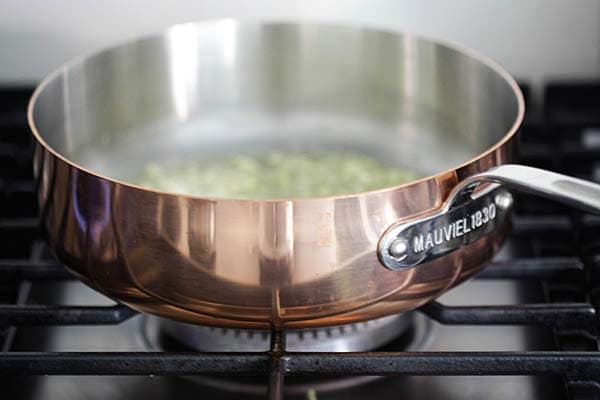 Heat up the Mauviel Saute Pan on medium heat. Add the butter and melt it. Add the garlic and saute a few times. Add the shrimp, salt, dried chili flakes, chicken broth, white wine, lime juice and chives. Stir to combine well before transferring the pan to the oven. Roast the shrimp for 5 minutes or until they are cooked.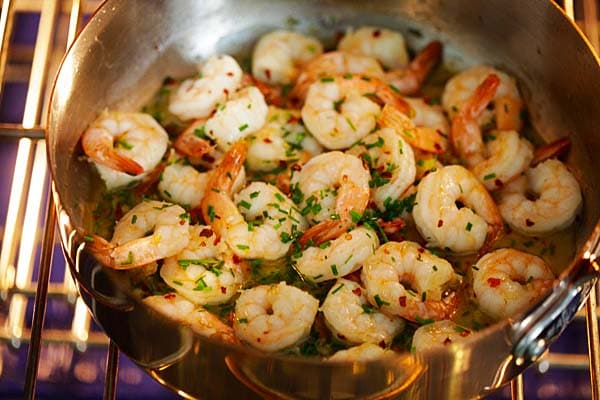 Remove the pan from the oven and add the spaghetti to the shrimp. Use a tong to combine well. Top with the grated Parmesan cheese and serve immediately.
Cook's Note:
You can choose to cook the shrimp on the stove top instead of roasting in the oven. Skip the oven step if you wish to do so. Just cook the shrimp for a couple of minutes or until they are cooked before adding the spaghetti.
Most-Pinned Recipes
Garlic Herb Cheese Bombs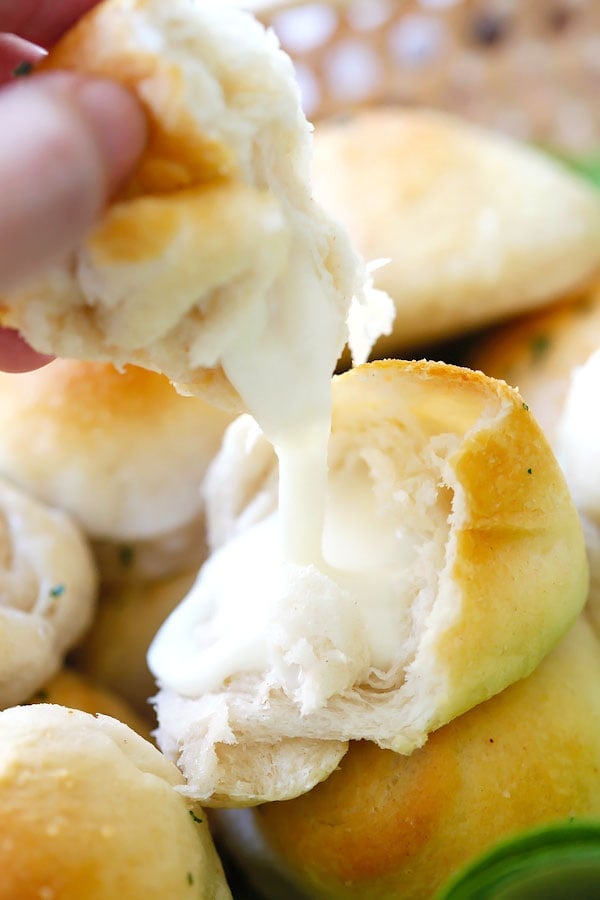 Chili Lime Chicken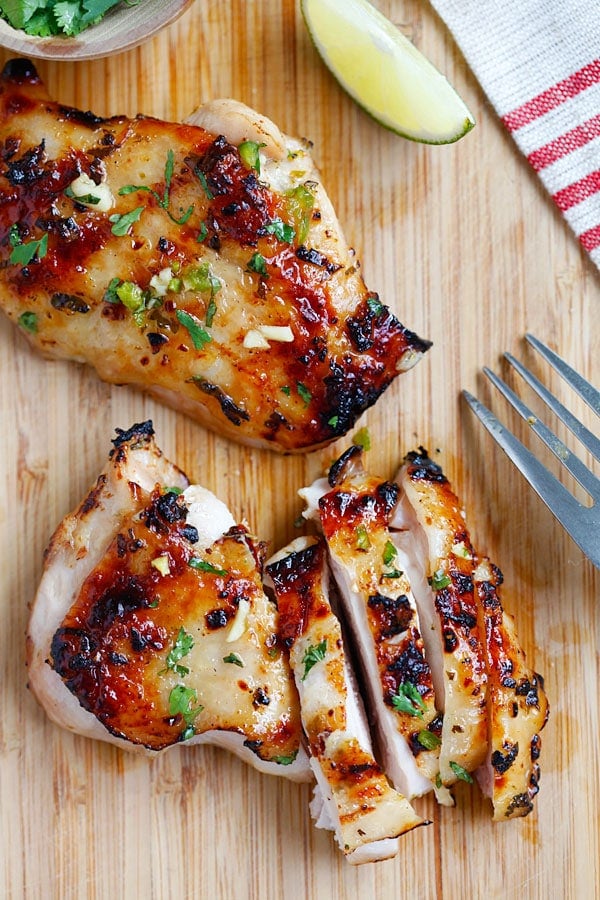 Cilantro Lime Chicken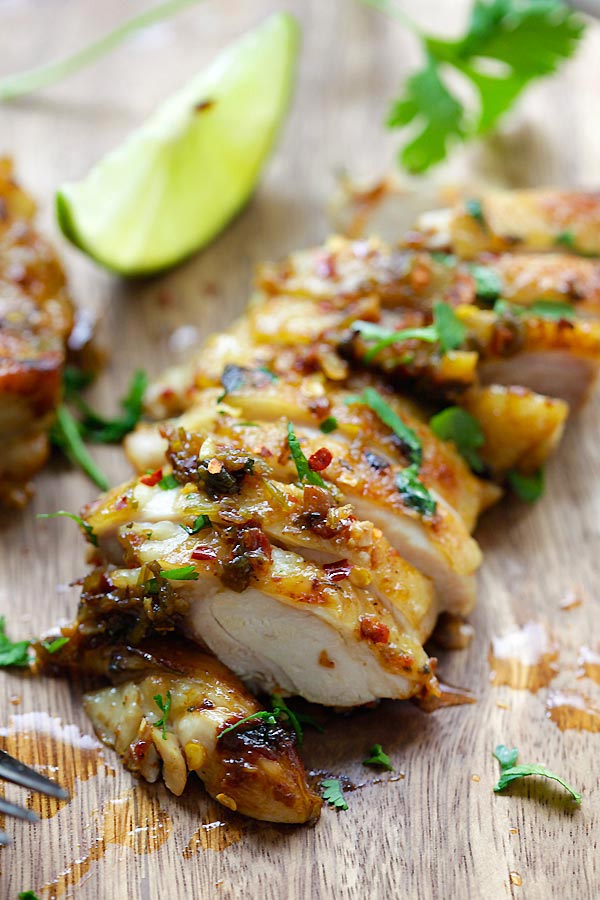 Italian Roasted Potatoes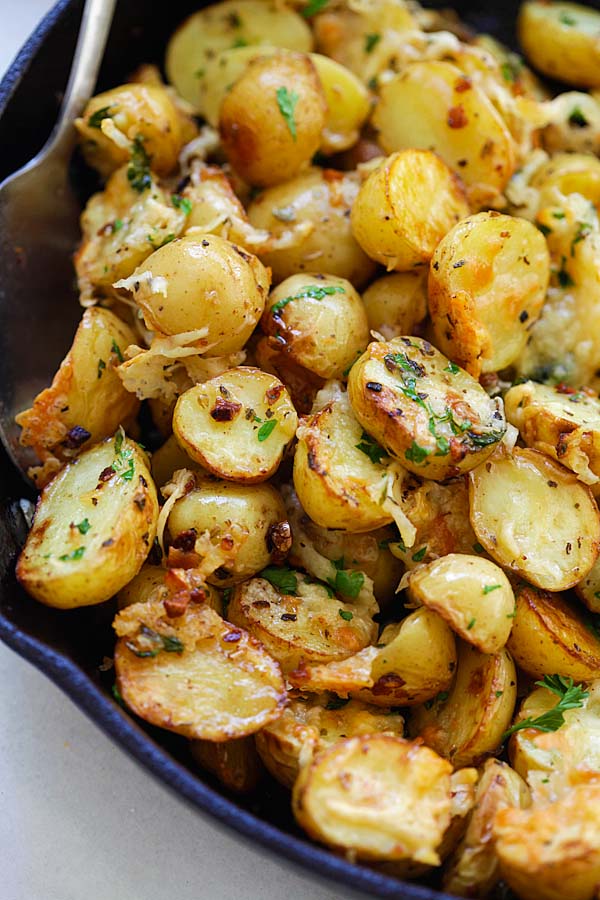 Honey Garlic Salmon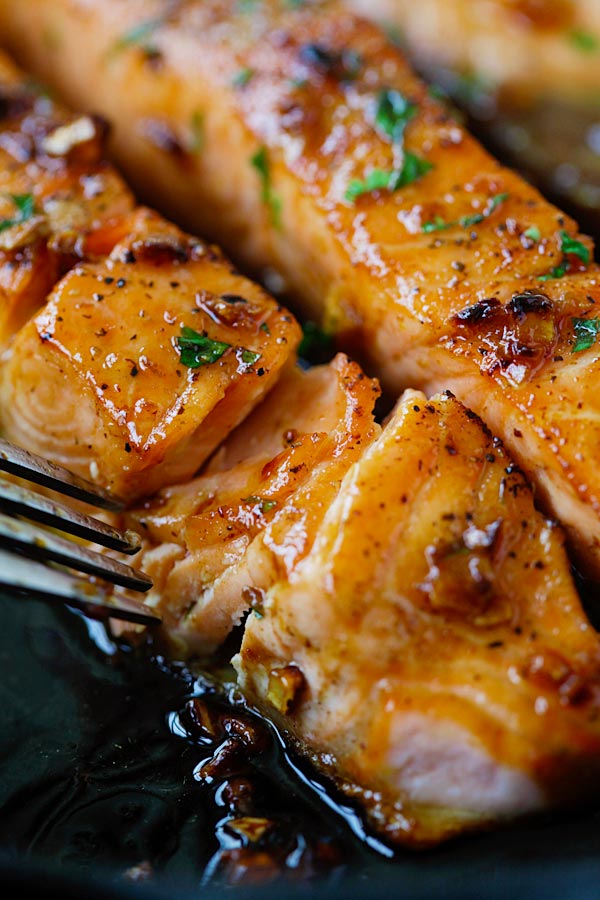 Parmesan Baked Chicken Nuggets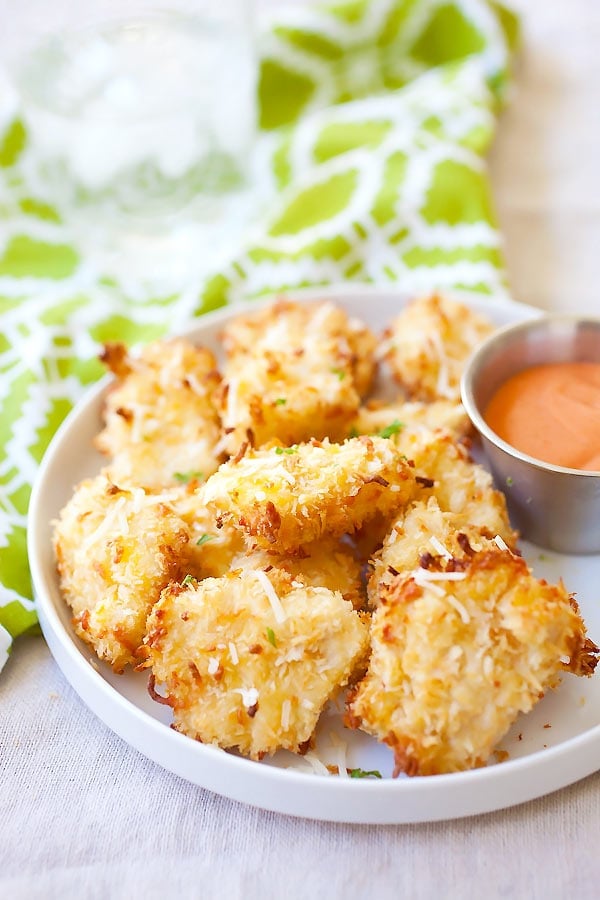 Parmesan Roasted Cauliflower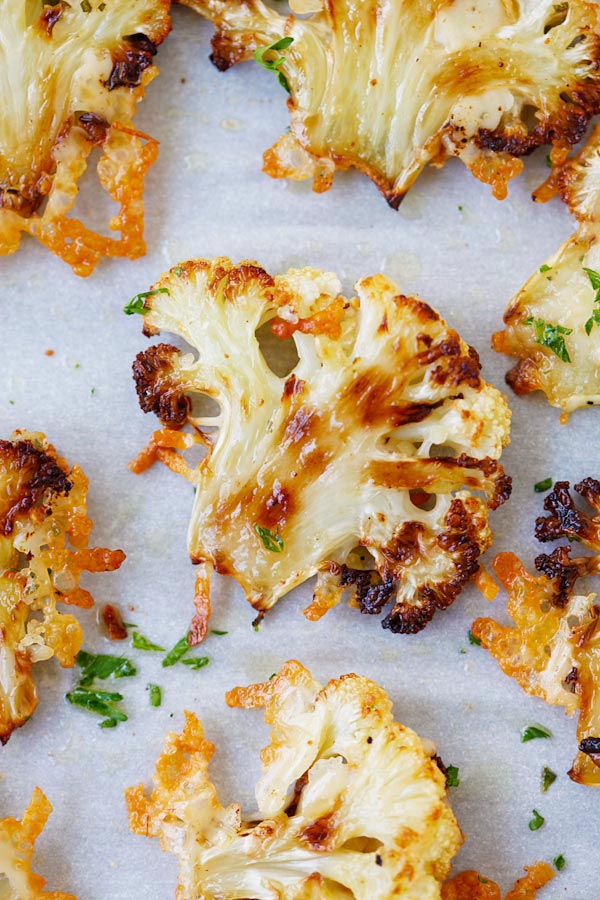 Garlic Herb Roasted Potatoes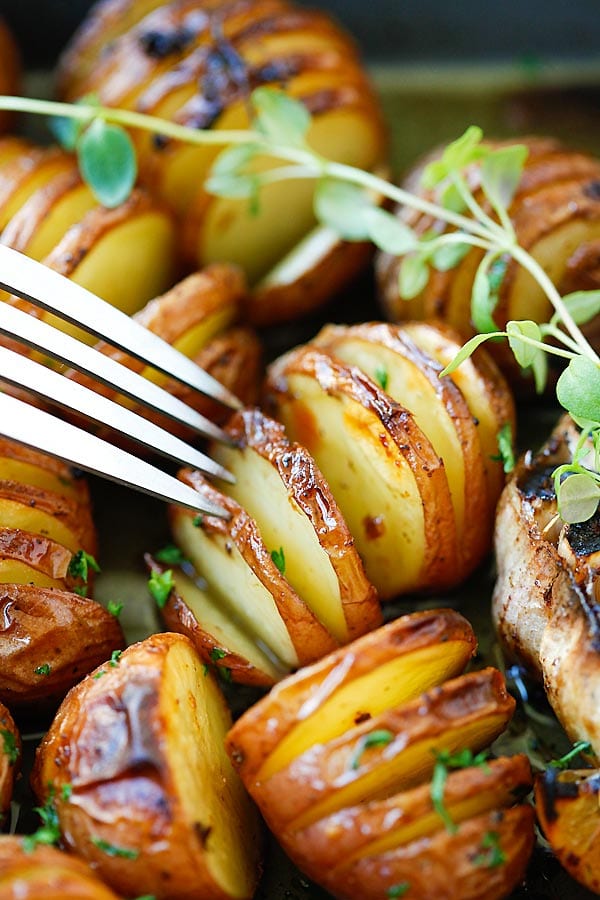 Creamy Garlic Chicken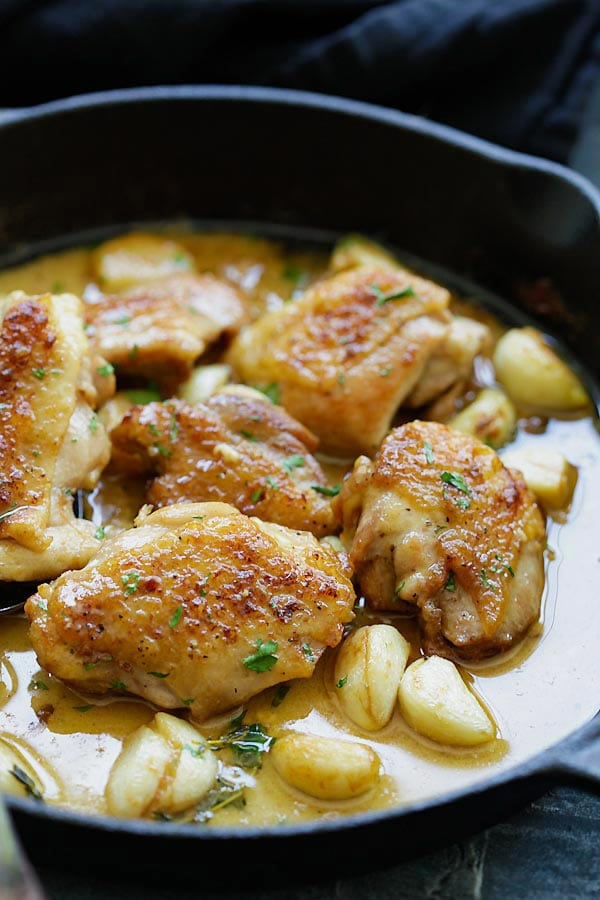 Garlic Parmesan Roasted Carrots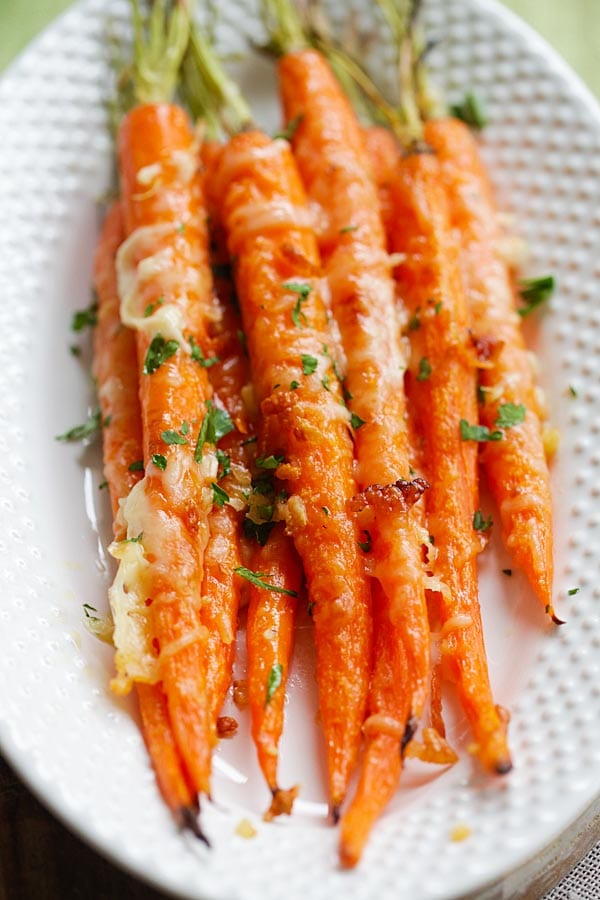 Hawaiian Shrimp Scampi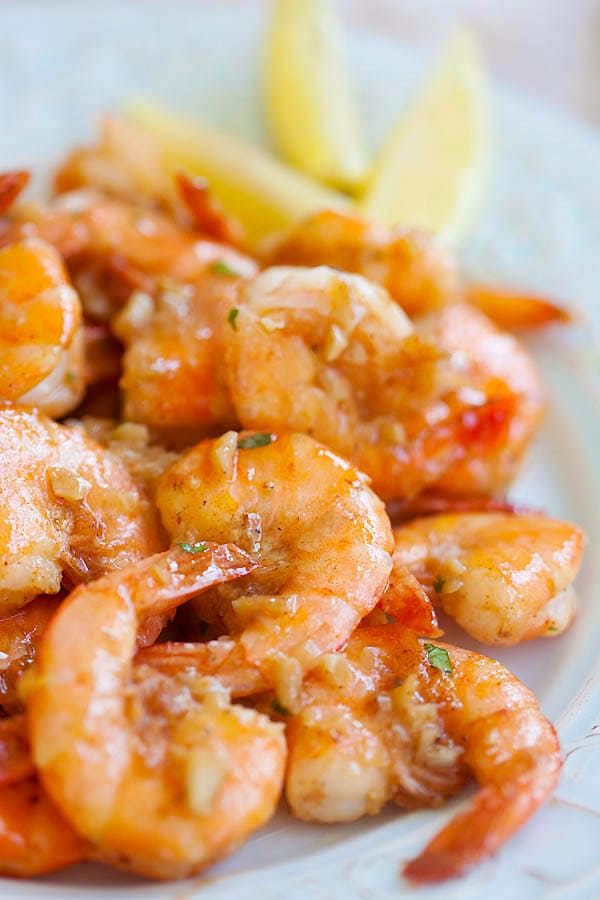 Garlic Butter Brazilian Steak