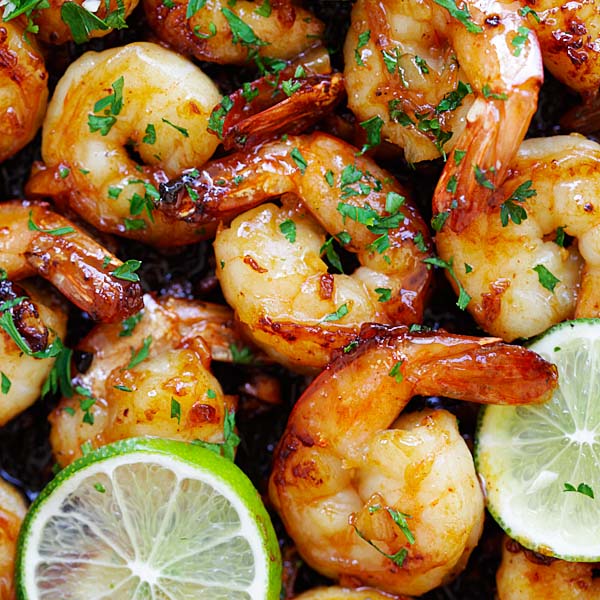 Garlic Honey Lime Shrimp
Garlic Honey Lime Shrimp – garlicky, sweet, sticky skillet shrimp with fresh lime. This recipe is so good and easy, takes only 15 mins to make
Prep time:
Cook time:
Total Time: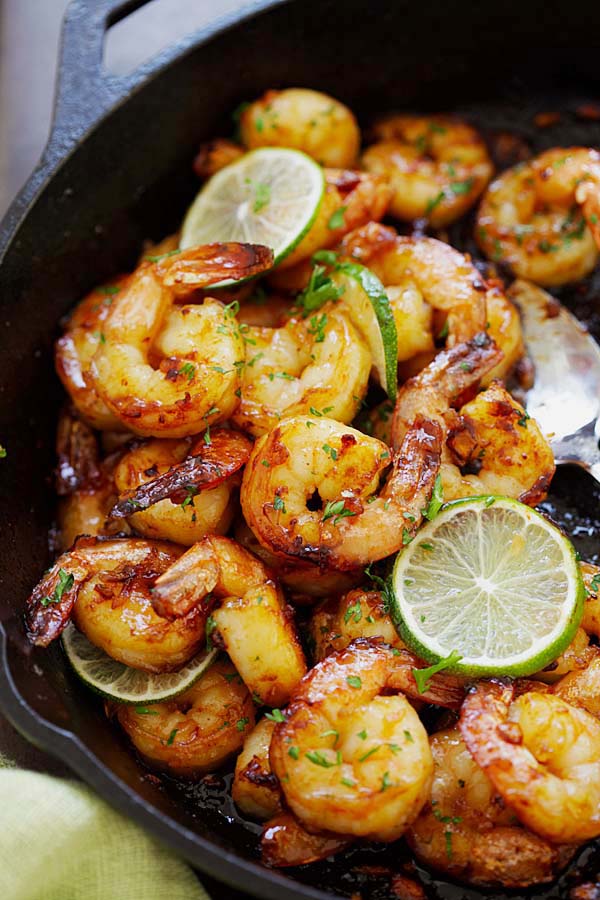 Garlic Honey Lime Shrimp
Garlic Honey Lime Shrimp – garlicky, sweet, sticky skillet shrimp with fresh lime. This recipe is so good and easy, takes only 15 mins to make.
When you have good shrimp, all you need are some basic ingredients: garlic, honey, salt, cayenne pepper and squirts of fresh lime juice. Serve this garlic honey lime shrimp with pasta, noodles, or cilantro lime rice. I served it with my creamy garlic Parmesan fettuccine and we had an absolutely delicious dinner!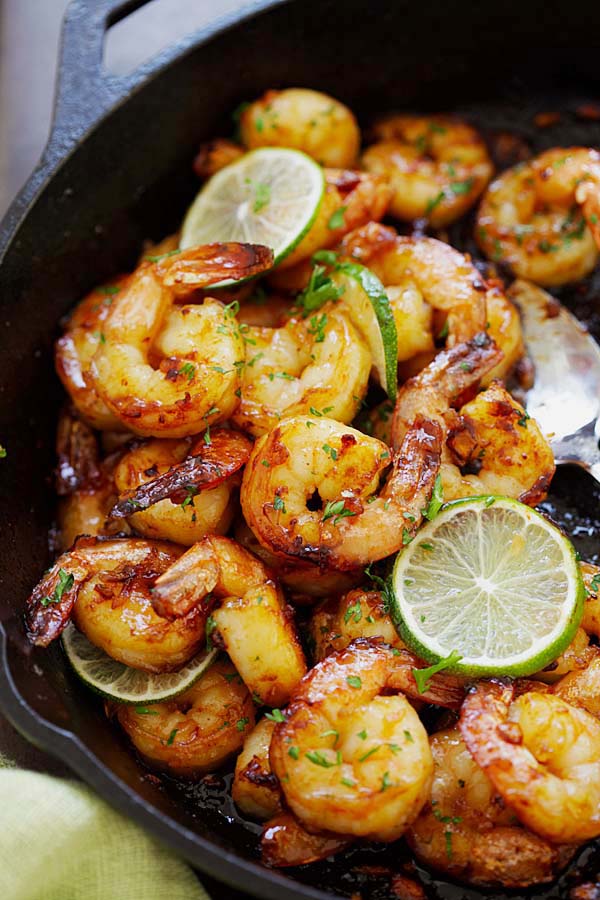 Garlic Honey Lime Shrimp Recipe
Serves 2 | Prep Time: 10 Minutes | Cook Time: 5 Minutes
Ingredients:
1 lb shelled and deveined shrimp
1 tablespoon olive oil
1 tablespoon melted unsalted butter
4 cloves garlic, minced
3 tablespoons honey
1 1/2 tablespoons lime juice
1/4 teaspoon salt
3 dashes cayenne pepper
Chopped parsley
Method:
Rinse the shrimp with cold water. Drained and set aside.
Heat up a skillet (cast-iron preferred), add the olive oil and butter. Add the garlic and saute until they turn slightly brown, stir in the shrimp. Stir and cook the shrimp a few times before adding the honey, lime juice, salt and cayenne pepper. Cook the shrimp until the honey lime sauce thickens. Garnish with chopped parsley and serve immediately.
Most-Pinned Recipes
Chili Lime Chicken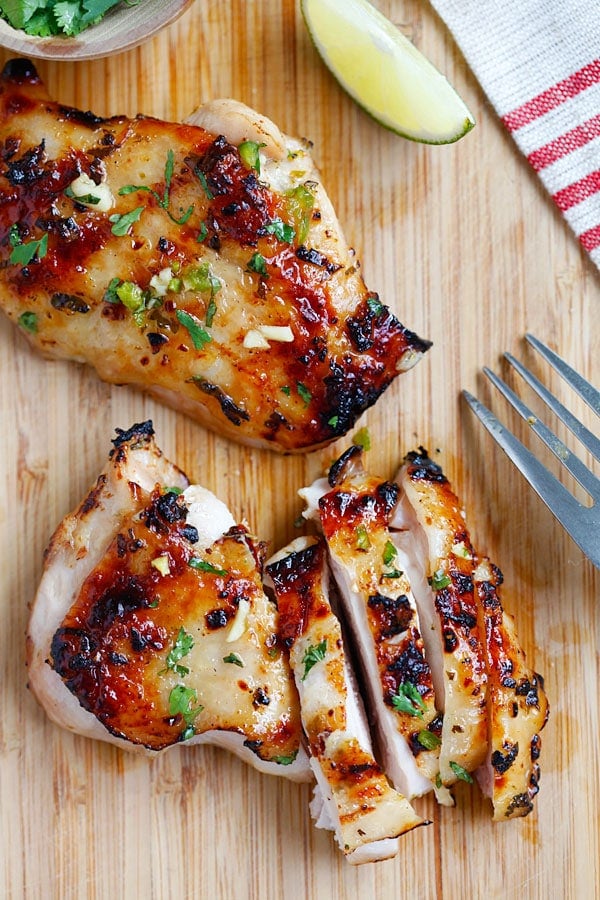 Honey Lime Chicken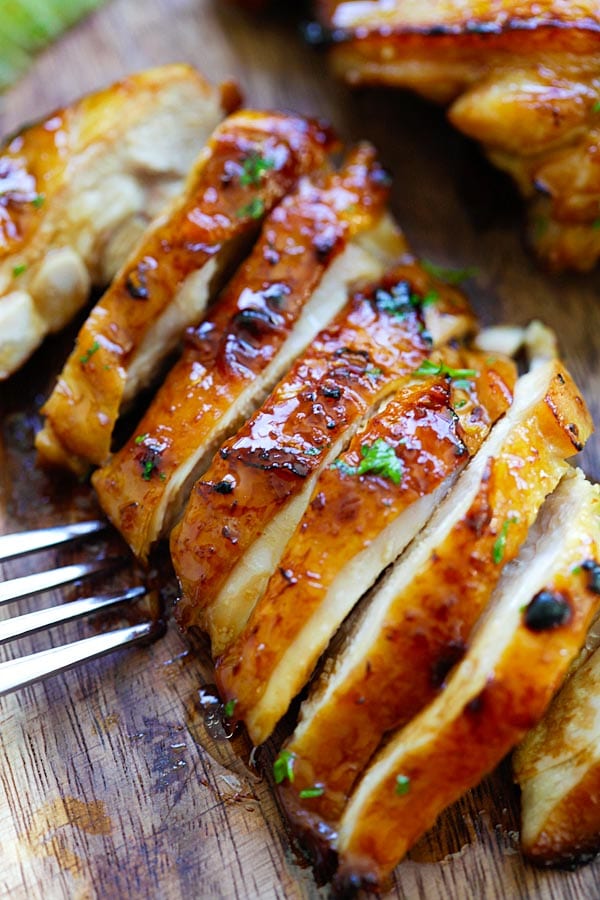 Brown Butter Garlic Honey Roasted Carrots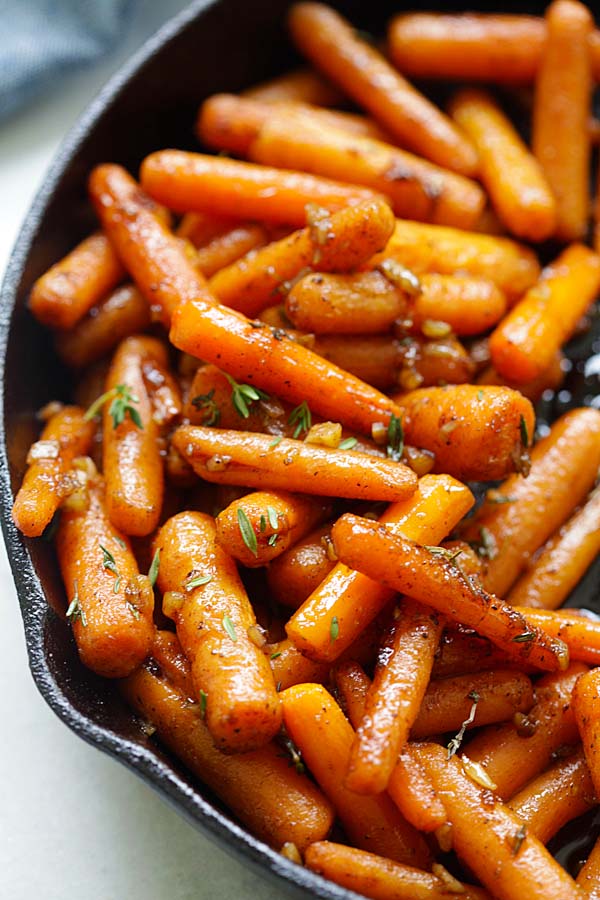 Cilantro Lime Chicken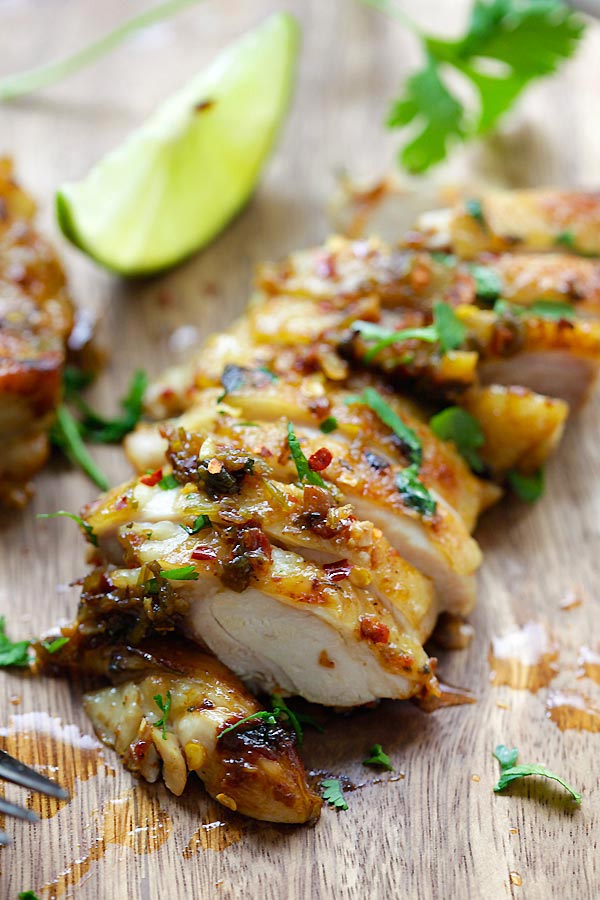 Italian Roasted Potatoes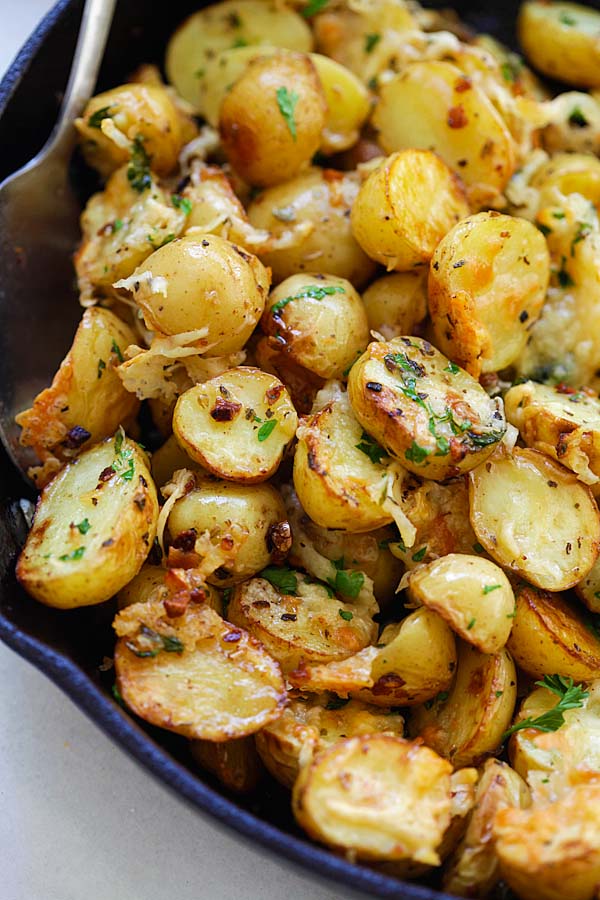 Honey Garlic Salmon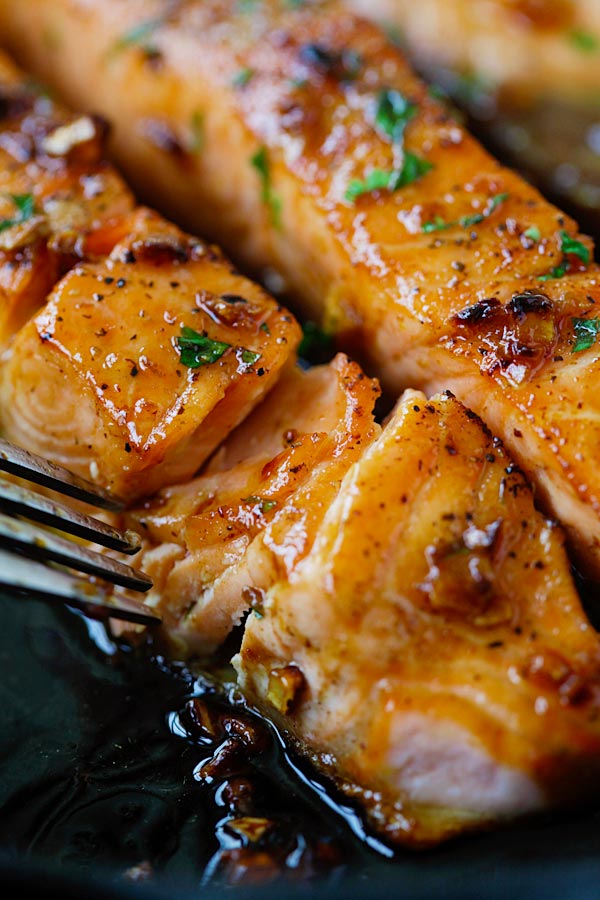 Parmesan Roasted Cauliflower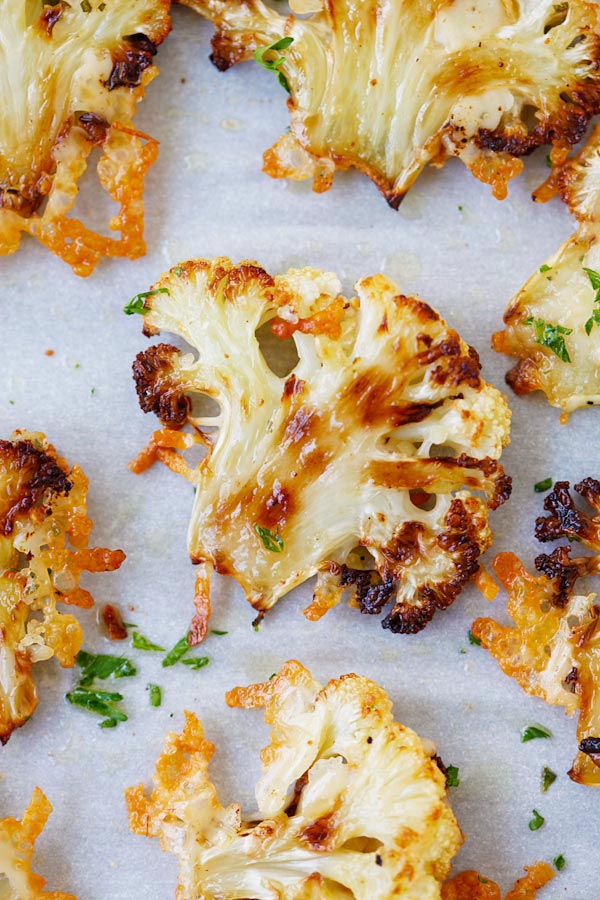 Garlic Herb Roasted Potatoes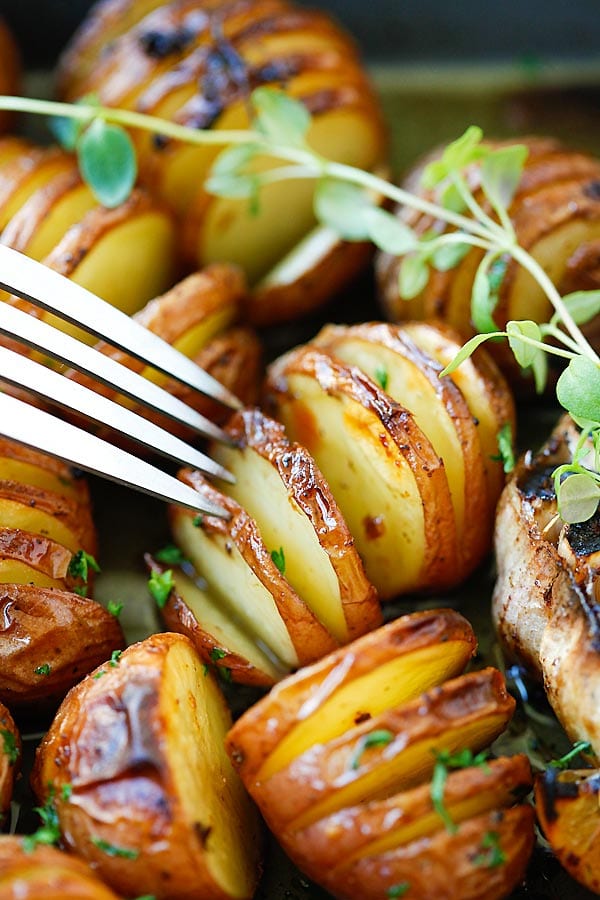 Creamy Garlic Chicken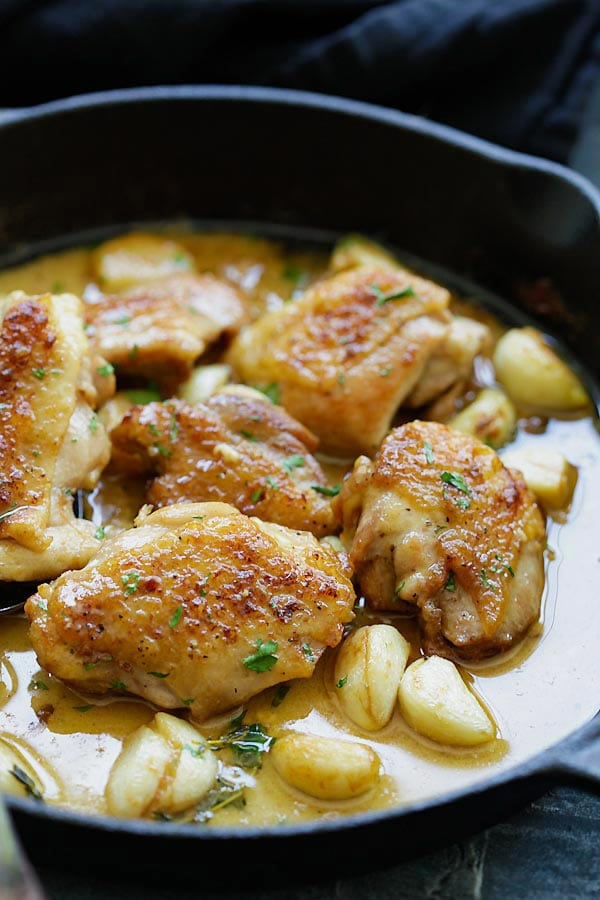 Garlic Parmesan Roasted Carrots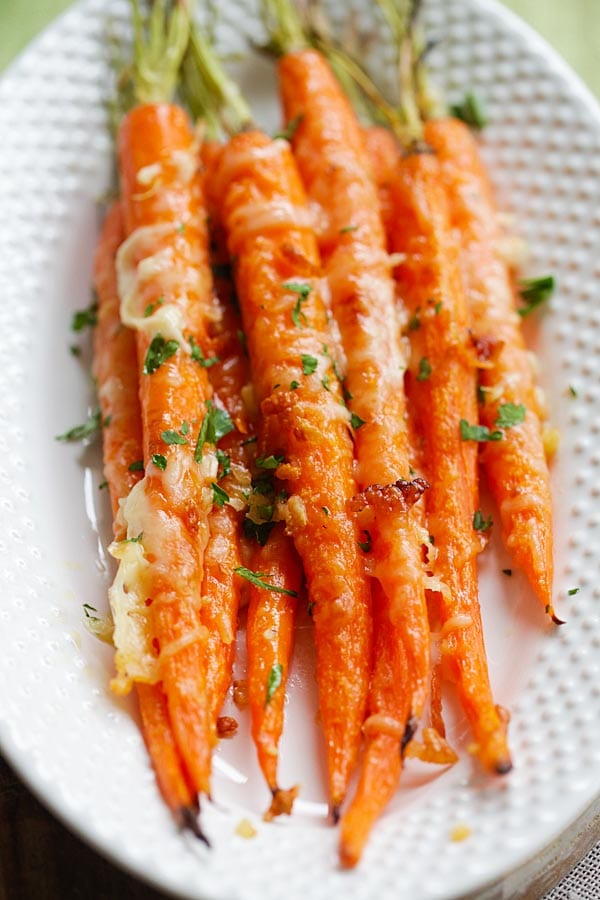 Hawaiian Shrimp Scampi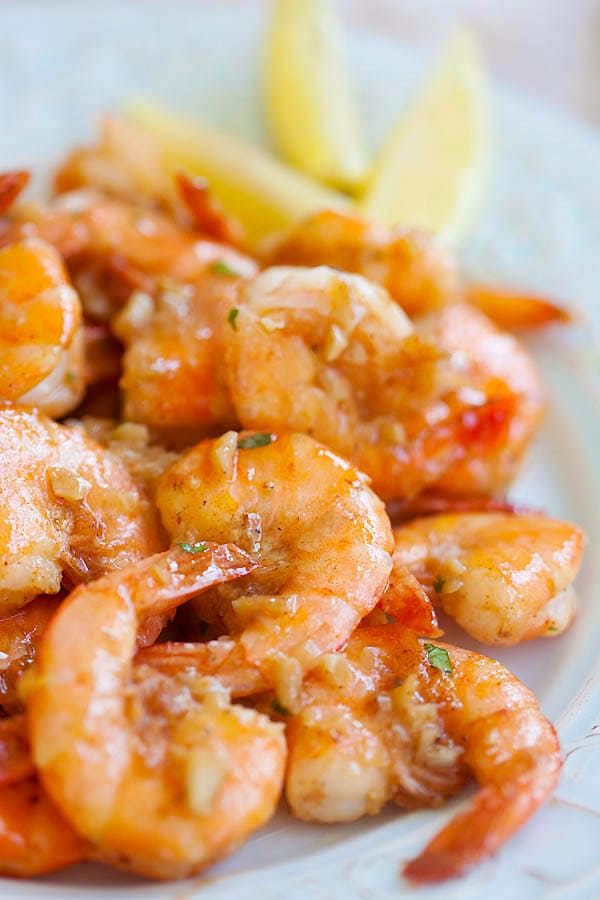 Garlic Butter Brazilian Steak