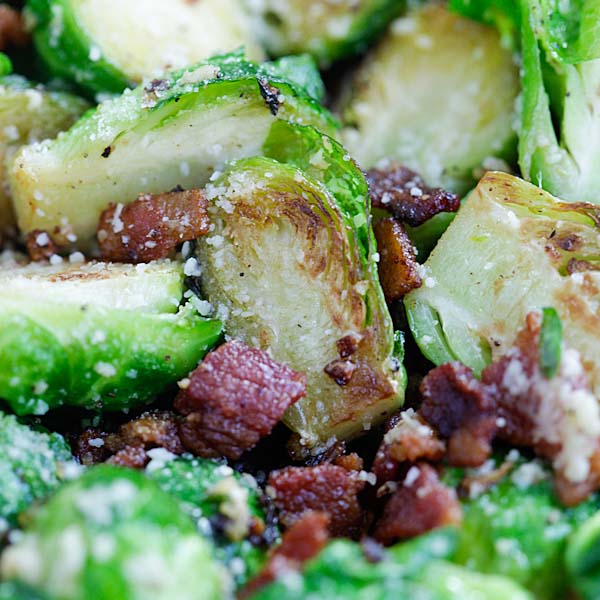 Garlic Parmesan and Bacon Brussels Sprouts
Garlic Parmesan and Bacon Brussels Sprouts – skillet roasted Brussels sprouts with garlic, Parmesan cheese and bacon. Sinfully good
Prep time:
Cook time:
Total Time: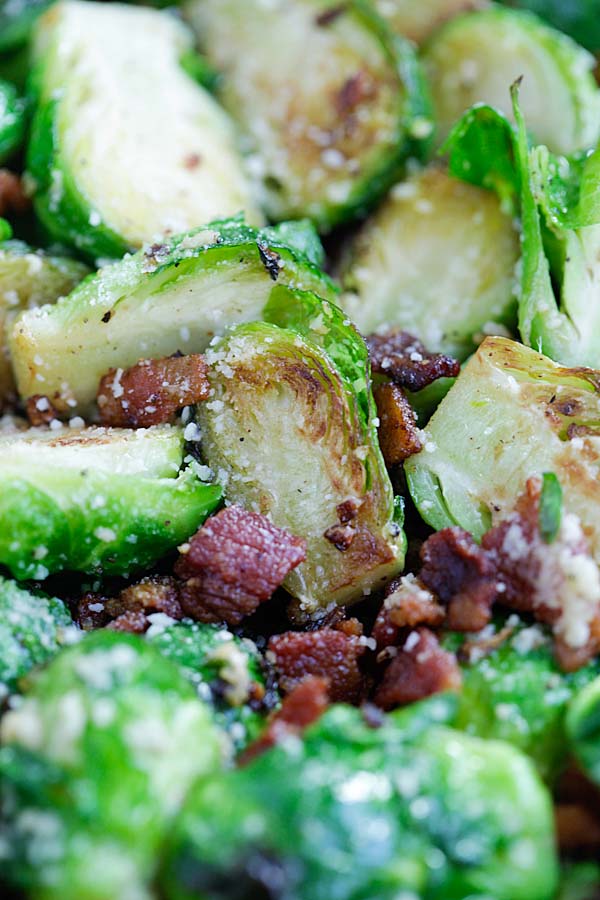 Garlic Parmesan and Bacon Brussels Sprouts
Garlic Parmesan and Bacon Brussels Sprouts – skillet roasted Brussels sprouts with garlic, Parmesan cheese and bacon. Sinfully good!
I love the flavor combination of this recipe. First you saute the bacon into crispy bits, then you add in garlic and the Brussels sprouts. They taste great as is but if you complete the dish with some Parmesan cheese, salt and ground black pepper, it turns into something utterly delicious. Try my recipe and I am sure you will love it.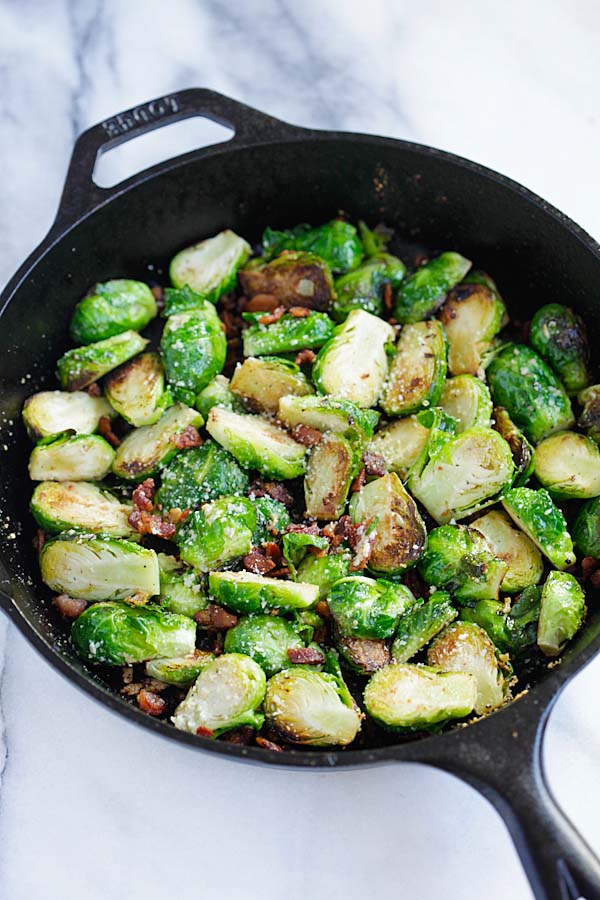 Garlic Parmesan and Bacon Brussels Sprouts Recipe
Serves 2-3 | Prep Time: 10 Minutes | Cook Time: 5 Minutes
Ingredients:
3 strips bacon
1 tablespoon olive oil
1 clove garlic, minced
12 oz. Brussels Sprouts, stem trimmed and sliced into halves
Salt, to taste
3 dashes ground black pepper
2 tablespoon grated Parmesan cheese (in bottle)
Method:
In a skillet (cast-iron preferred), cook the bacon on medium heat until they become slightly crispy. Push the bacon to one side and add the olive oil. Add the garlic and saute a few times before adding the Brussels sprouts. Cook the Brussels Sprouts until the white parts become brown, then turn over and cook the other side.
Add a good pinch of salt, black pepper and the Parmesan cheese. Toss and stir a few times, turn off the heat and serve immediately.
Most-Pinned Recipes
Chili Lime Chicken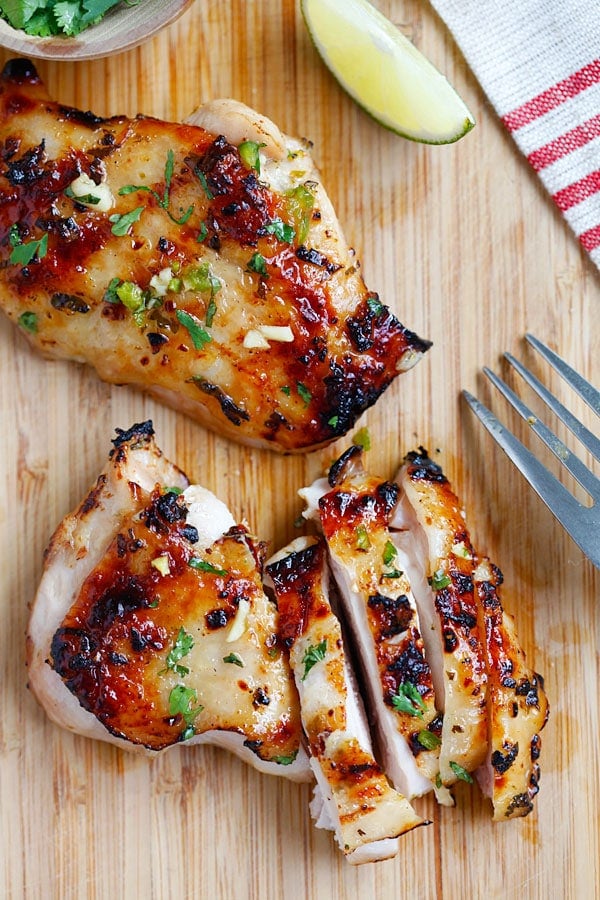 Honey Lime Chicken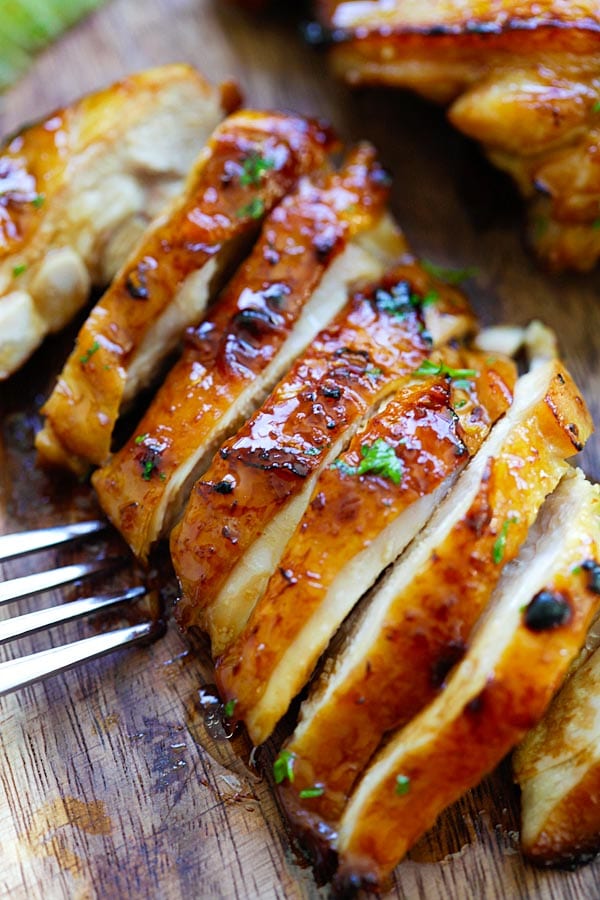 Brown Butter Garlic Honey Roasted Carrots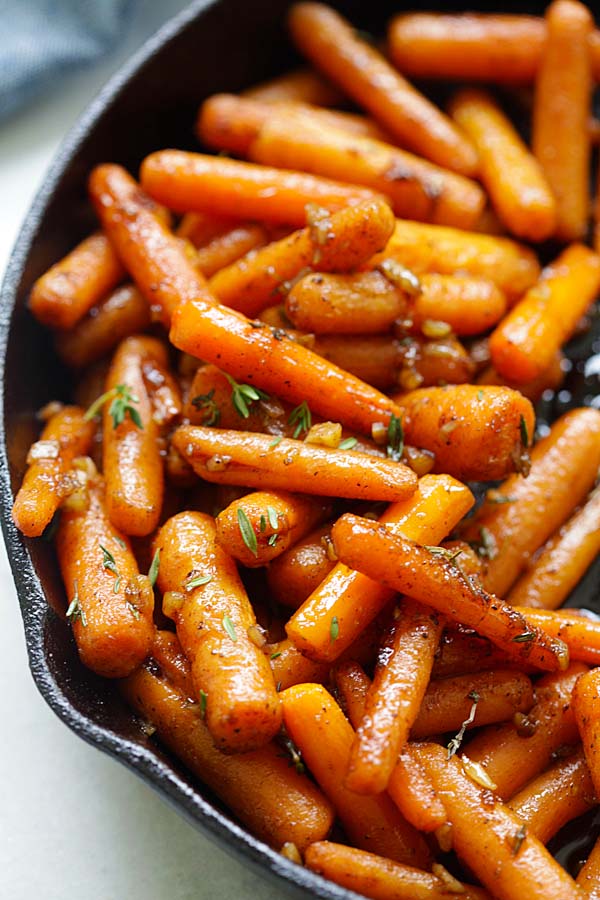 Cilantro Lime Chicken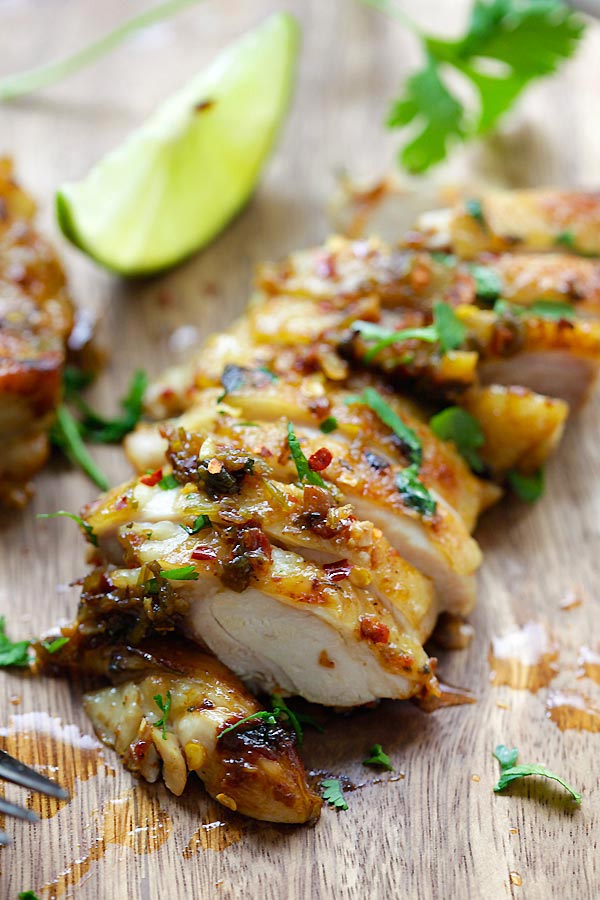 Italian Roasted Potatoes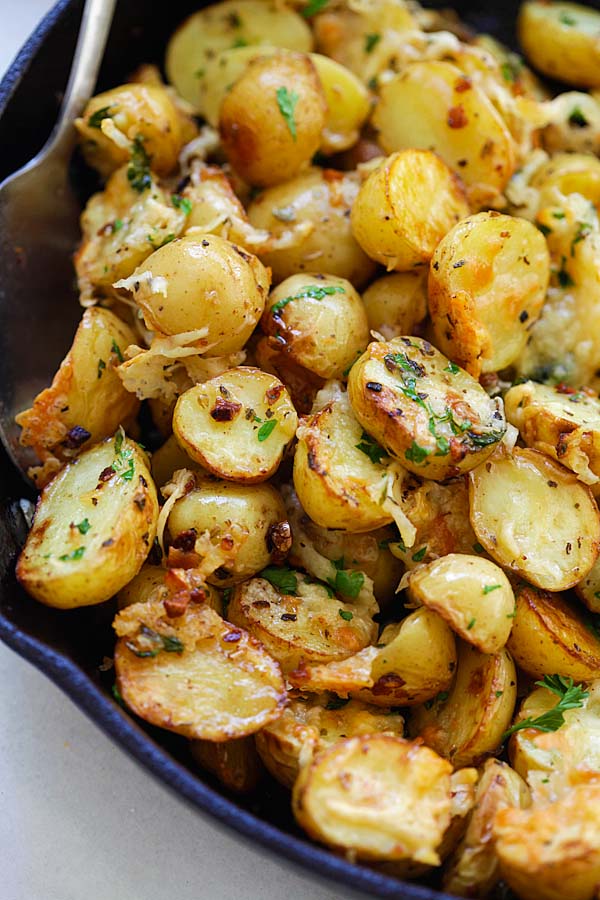 Honey Garlic Salmon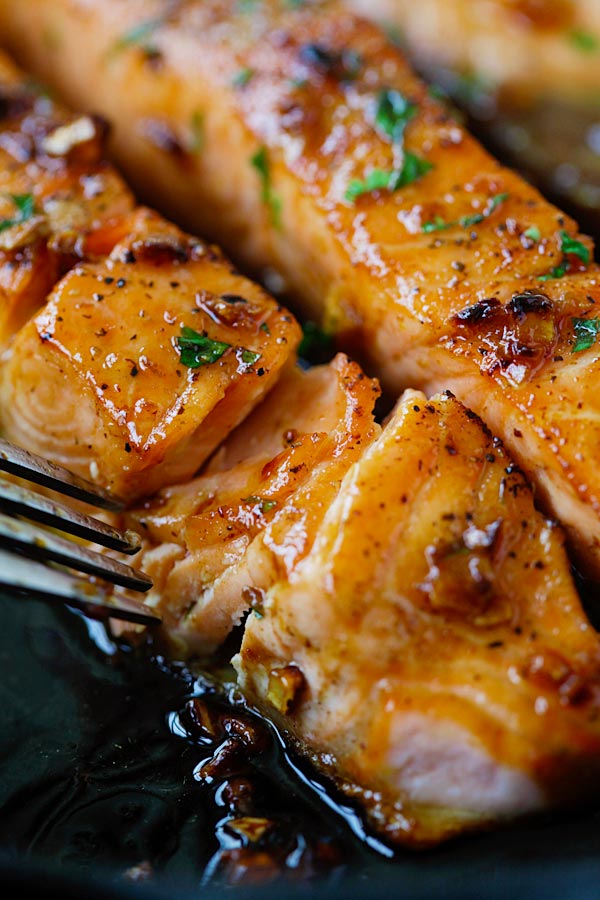 Parmesan Roasted Cauliflower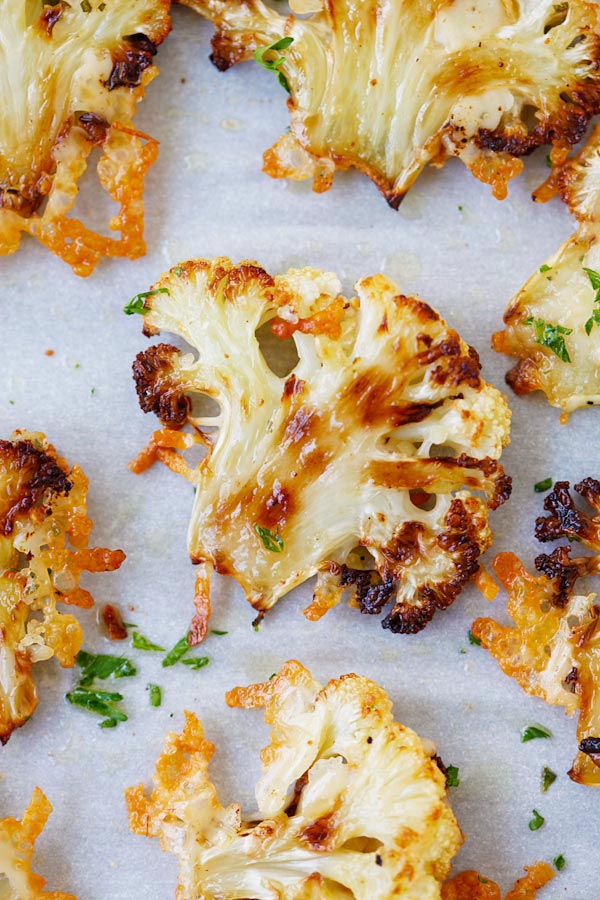 Garlic Herb Roasted Potatoes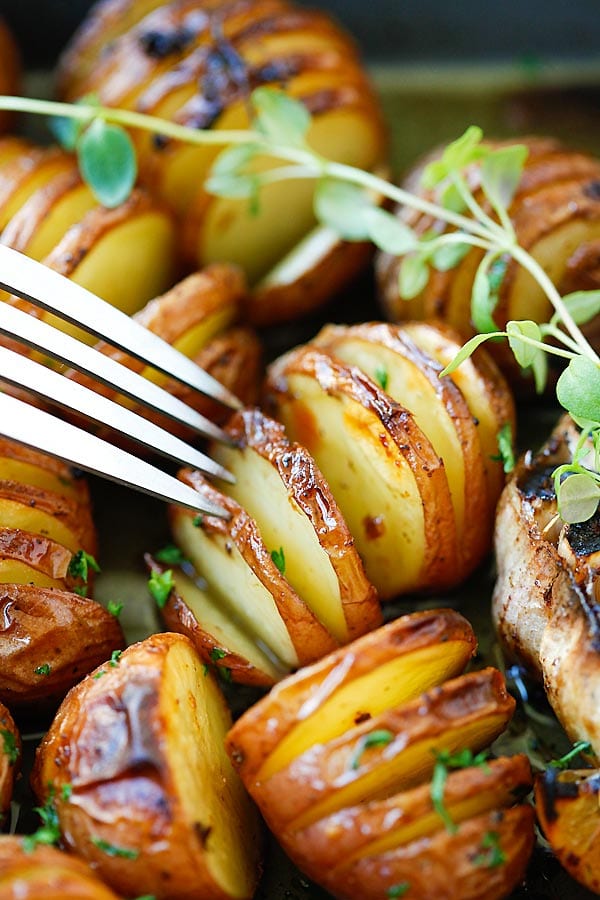 Creamy Garlic Chicken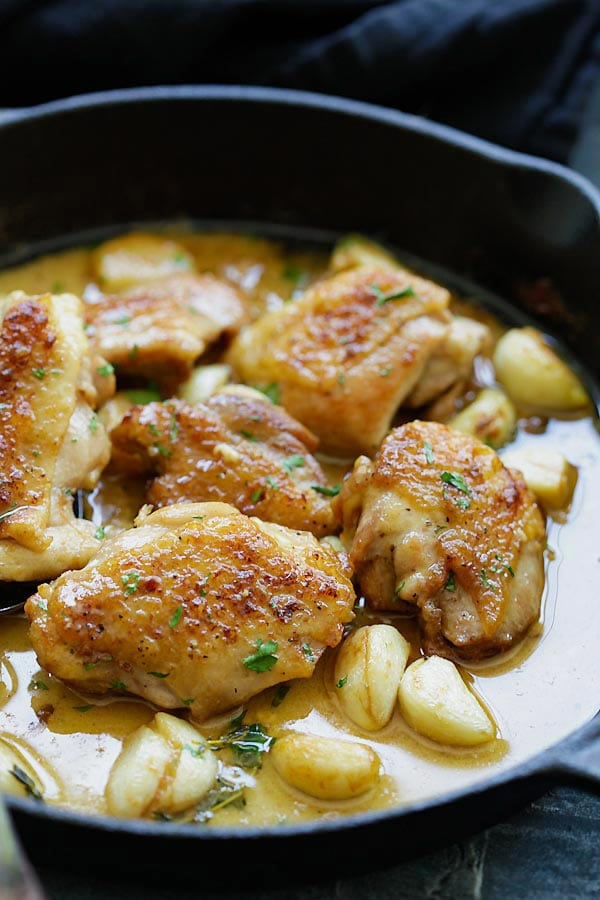 Garlic Parmesan Roasted Carrots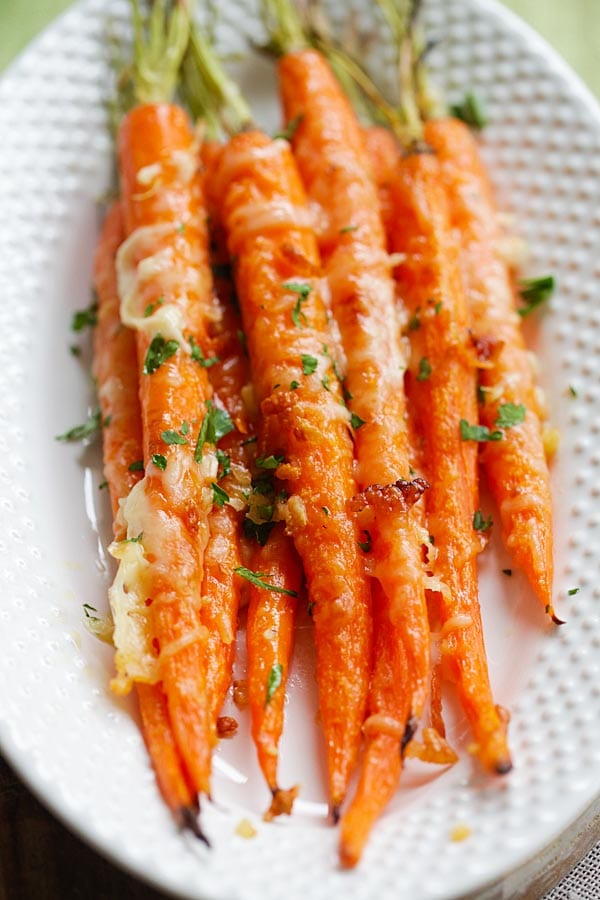 Hawaiian Shrimp Scampi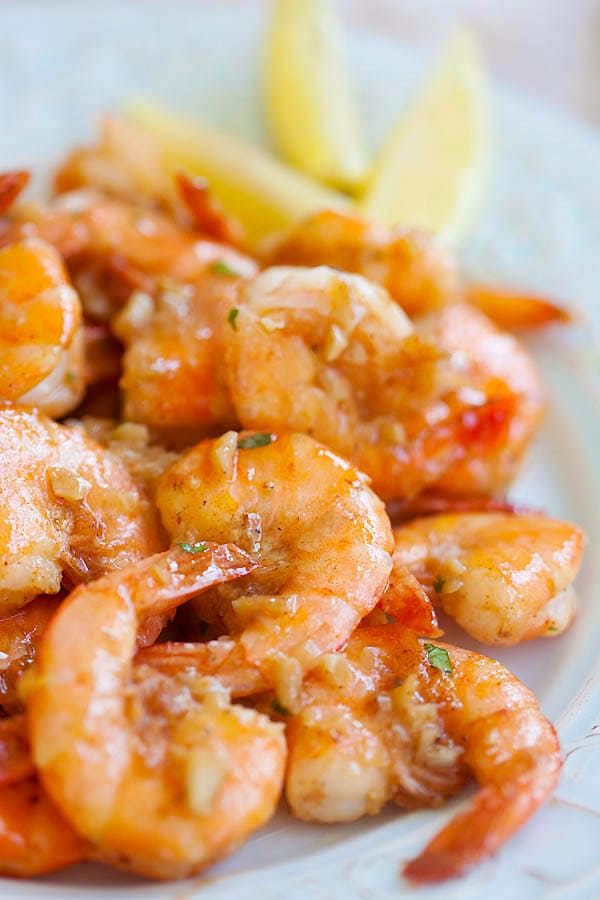 Garlic Butter Brazilian Steak