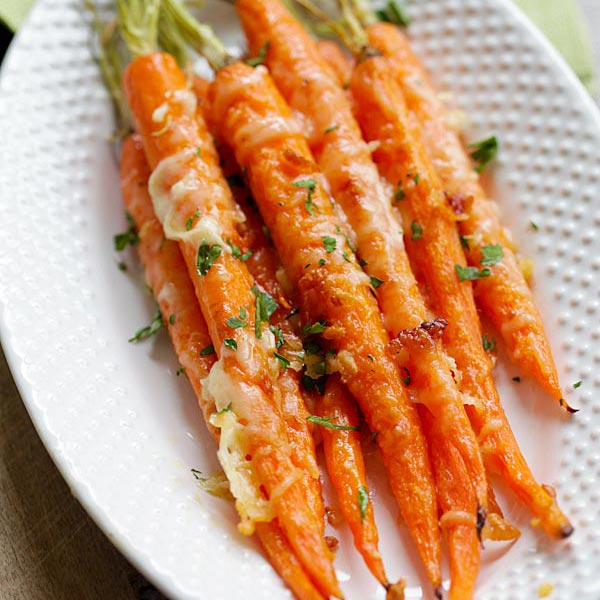 Garlic Parmesan Roasted Carrots
Garlic Parmesan Roasted Carrots – Oven roasted carrots with butter, garlic and Parmesan cheese. The easiest and most delicious side dish ever
Prep time:
Cook time:
Total Time: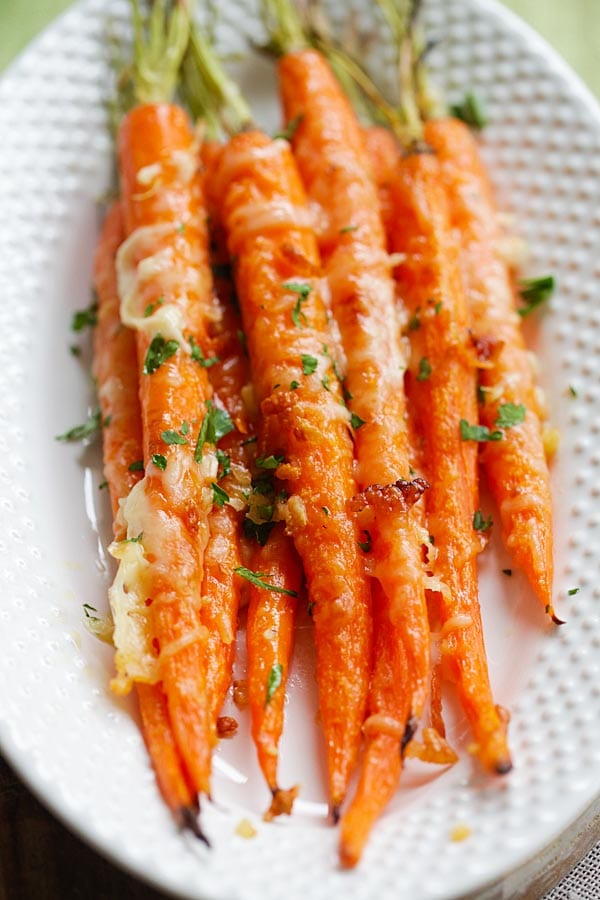 Garlic Parmesan Roasted Carrots
Garlic Parmesan Roasted Carrots – Oven roasted carrots with butter, garlic and Parmesan cheese. The easiest and most delicious side dish ever!
Garlic Parmesan roasted carrots recipe is a great savory side dish. This is a great dish to make for kids as they love eating the carrot by holding the carrot top. Little G ate almost half of the serving and begged me to make more tomorrow. I guess I will have to buy more carrots from my farmers market now!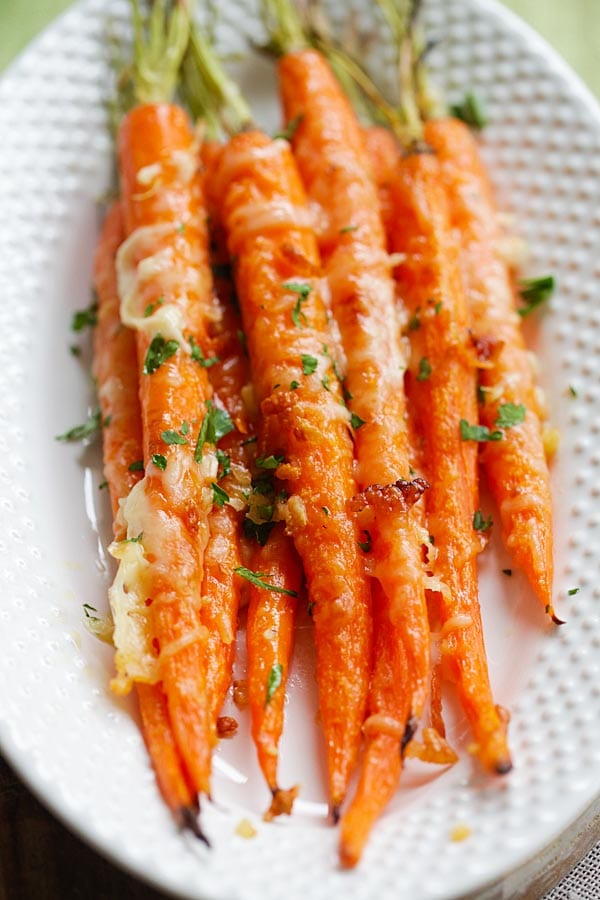 Garlic Parmesan Roasted Carrots Recipe
Serves 2 | Prep Time: 10 Mins | Cook Time: 25 Mins
Ingredients:
12 oz carrots, skin peeled
2 tablespoons melted salted butter
2 cloves garlic, minced
3 tablespoons grated Parmesan cheese
1 teaspoon chopped parsley
Method:
Preheat the oven to 400F.
Mix the melted butter and garlic together. Coat the carrots well with the butter mixture.
Arrange the carrots on a baking sheet lined with parchment paper. Drizzle the extra butter garlic mixture on top of the carrots. Roast for 15 minutes, then top the carrots with the Parmesan cheese. Roast for another 10 minutes or until the cheese melts and slightly browned. Remove from the oven and top with the parsley. Serve immediately.
Cook's Note:
For sweet versions of carrots, please try my honey butter roasted carrots, maple butter roasted baby carrots or candied carrots.

Most-Pinned Recipes
Chili Lime Chicken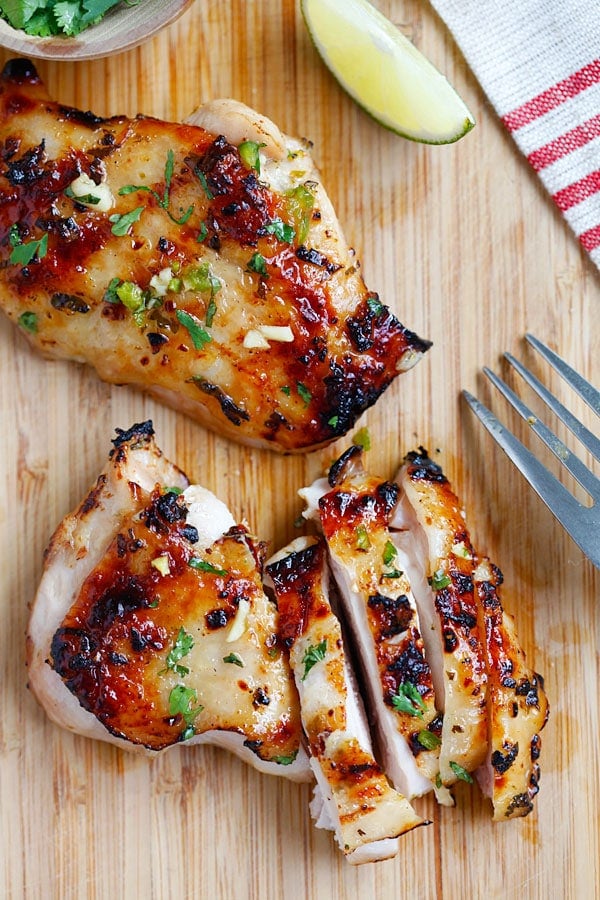 Honey Lime Chicken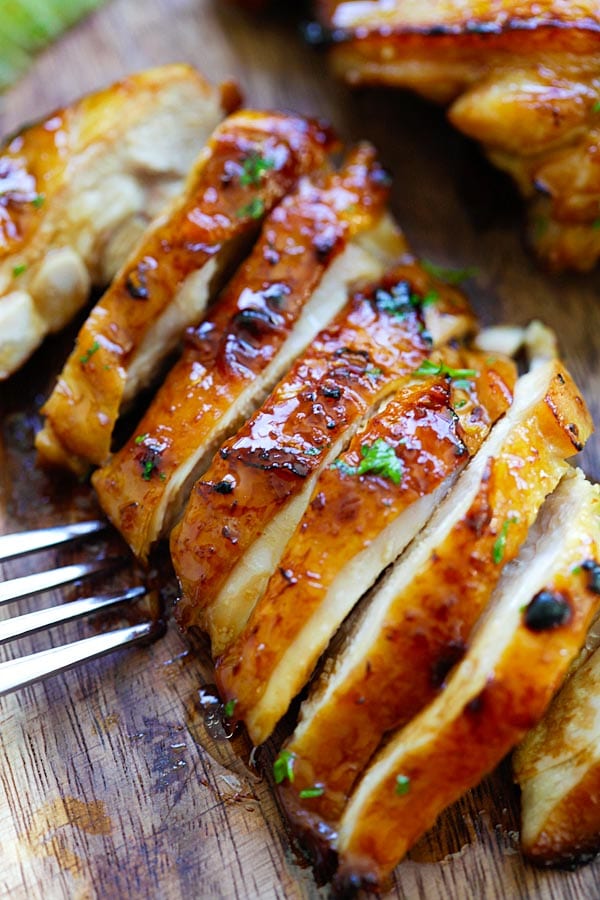 Brown Butter Garlic Honey Roasted Carrots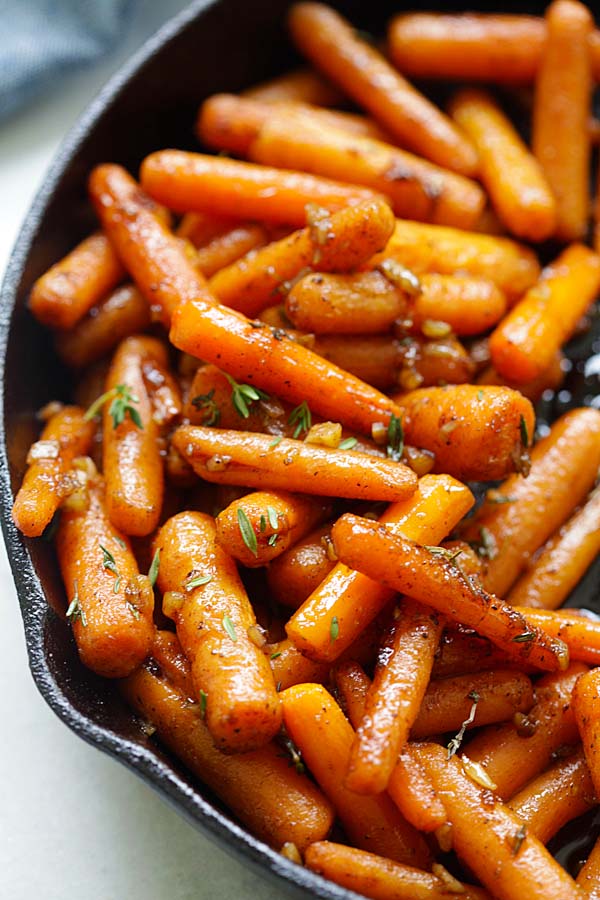 Cilantro Lime Chicken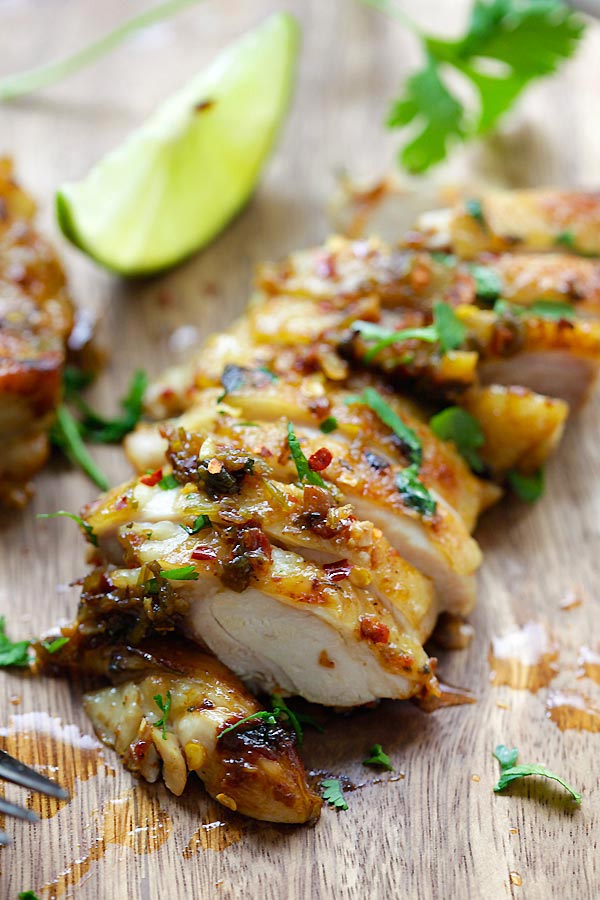 Italian Roasted Potatoes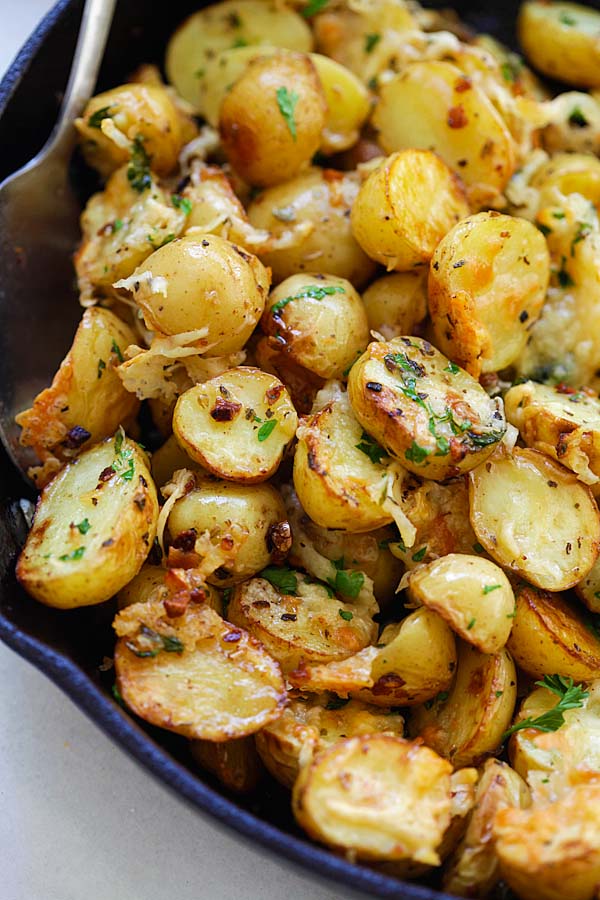 Honey Garlic Salmon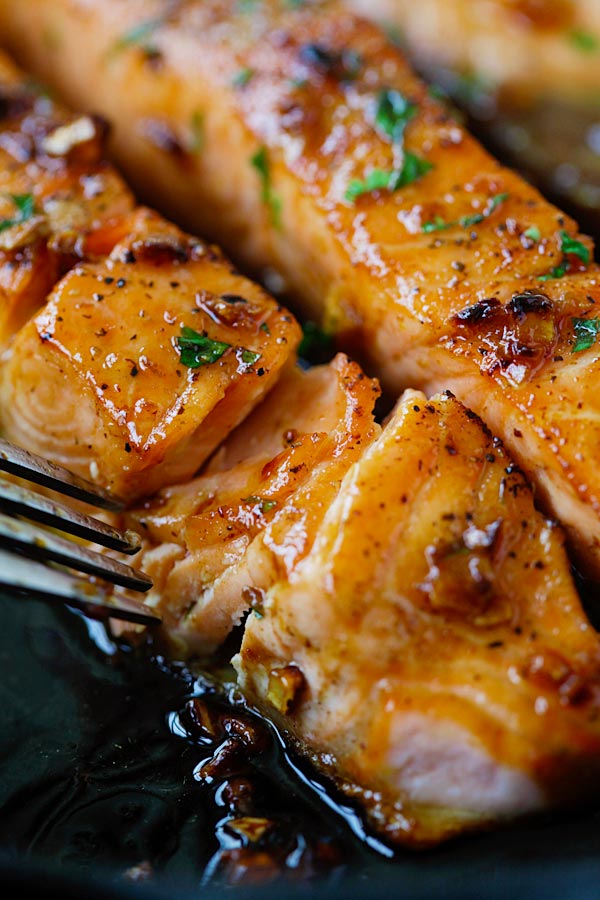 Parmesan Roasted Cauliflower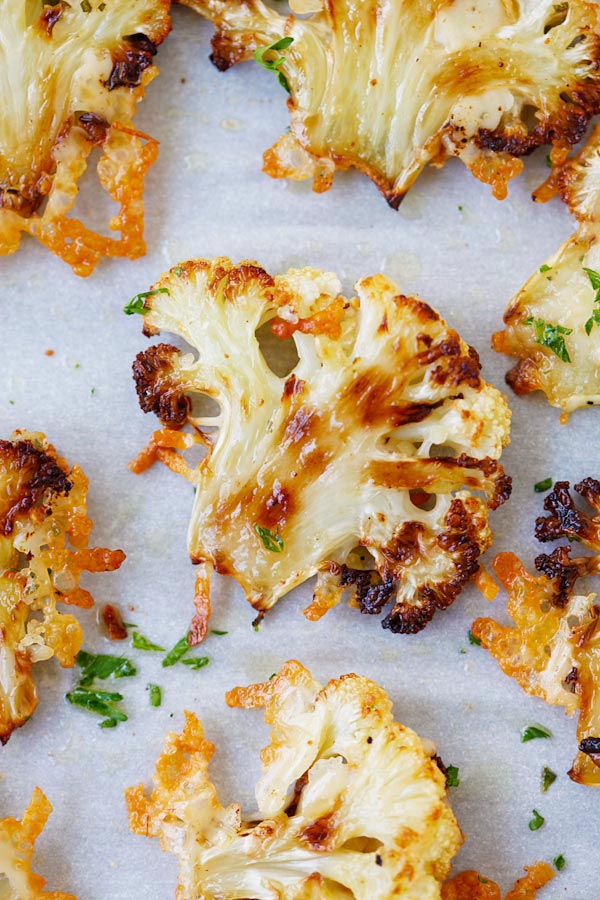 Garlic Herb Roasted Potatoes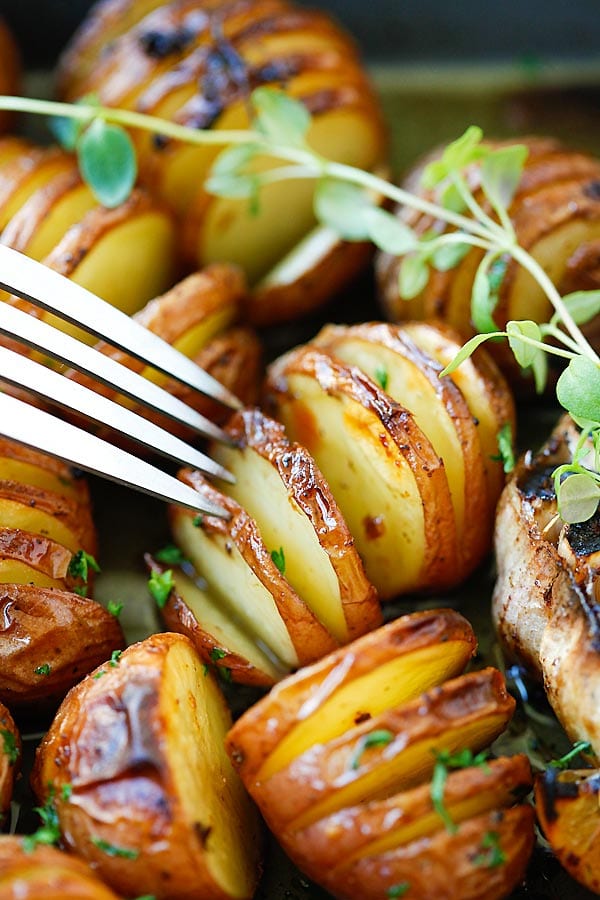 Creamy Garlic Chicken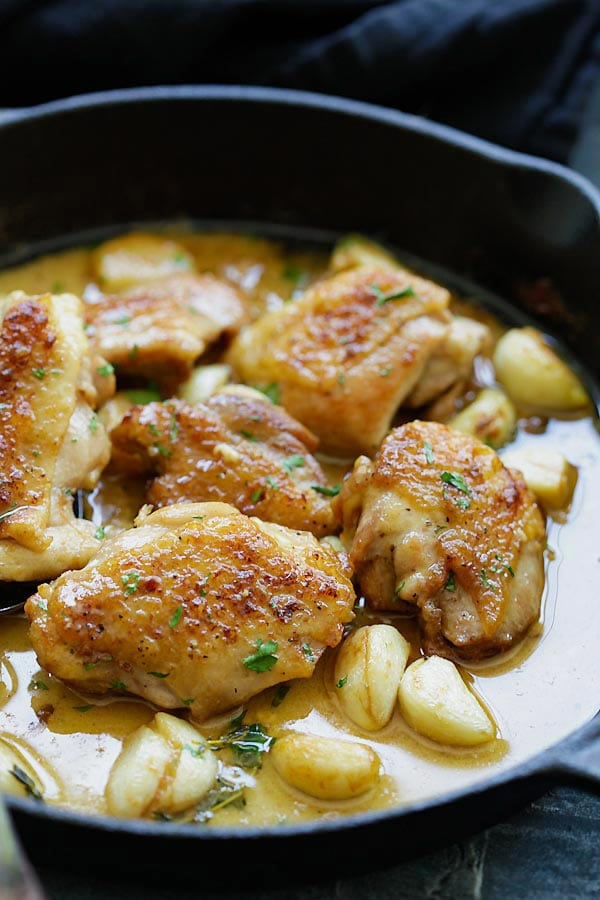 Garlic Parmesan Roasted Carrots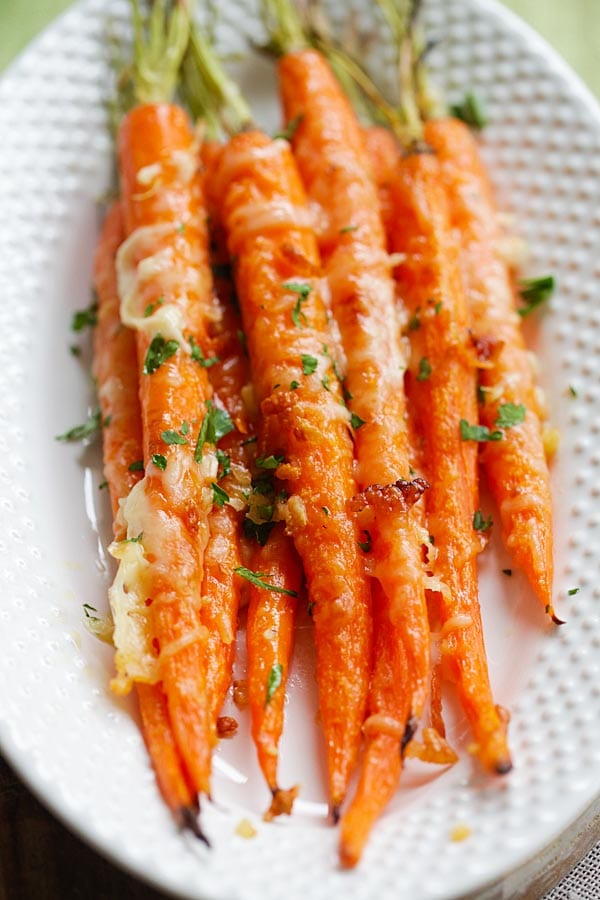 Hawaiian Shrimp Scampi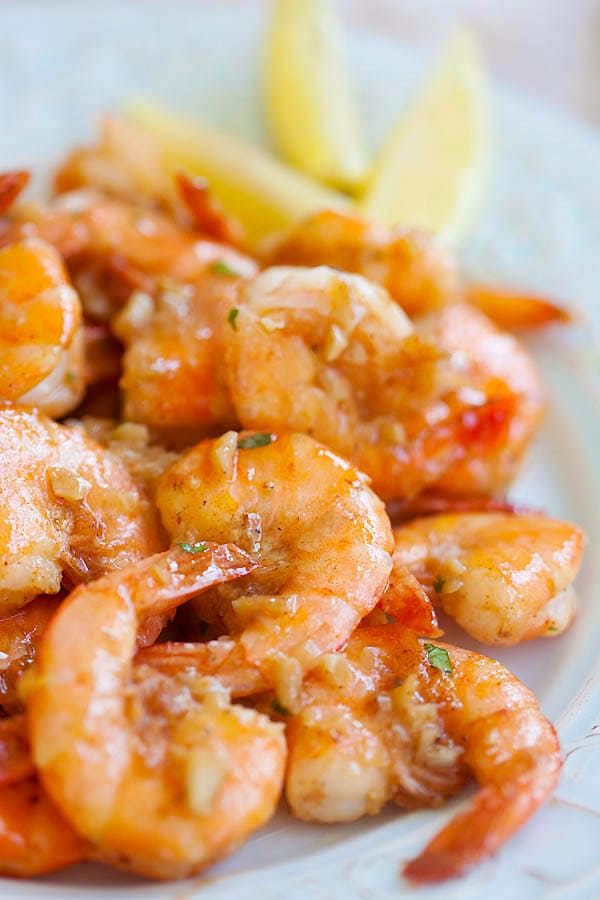 Garlic Butter Brazilian Steak